Meet Our Testing Team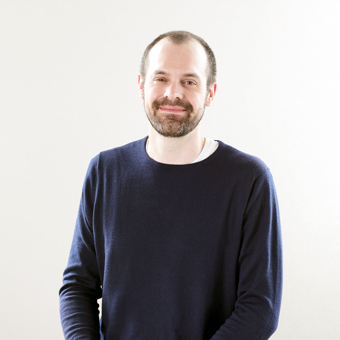 Brad

Elizabeth

Keith

Mary

Scott
Recommended for...
Couples. The GhostBed isolates motion and makes no noise when bearing weight, minimizing sleep disturbances when sharing the bed with a partner.
Average weight sleepers. With an even balance between support and pressure relief, the GhostBed has a medium-firm feel that is ideal for average weight sleepers of all sleeping positions.
Budget-conscious shoppers. The GhostBed is competitively priced, making it an attractive option for sleepers on a budget.
Not Recommended for...
Lightweight side sleepers. Because of the bed's slightly firmer feel, lightweight sleepers who sleep on their side may experience pressure points around the shoulders and hips.
Combination sleepers. Although the GhostBed is relatively responsive for a mixed-foam mattress, people who often switch positions while sleeping will find this easier on a firmer, bouncier mattress such as a latex hybrid.
Video Review
The following video will tell you everything you need to know about the GhostBed, or you can keep reading for a comprehensive breakdown of the mattress.
Ratings Summary

Our testing team conducted an extensive evaluation of the GhostBed Mattress. This review and rating process consists of three parts: in-house evaluation, external sleep testing, and data collection of verified owner experiences. To learn more about our review process, read our methodology here.
Our performance criteria and ratings for the bed are listed in the table below.
The GhostBed excels at motion isolation and pressure relief, which is typical for a mixed-foam mattress. Jump to our sleep ratings section for an in-depth look at the sleep experience.
Sleep Position Ratings
As part of our ratings process, we evaluated the GhostBed Mattress across different body types and preferred sleep positions. In addition to physical testing, we surveyed our sleep expert team and analyzed reviews from verified mattress owners and customers. Our findings are listed in the table below.
For more information on sleeping positions please see our guides for side, back, stomach and combination sleepers.
| | | | |
| --- | --- | --- | --- |
| Weight | Light | Average | Heavy |
| Sleep Position | Less than 130 LBS | 130 LBS - 230 LBS | Greater than 230 LBS |
| Side | | | |
| Back | | | |
| Stomach | | | |
How Is the GhostBed Mattress Constructed?
Cover
The GhostBed cover is a blend of viscose and polyester with some stretch to it. It can be removed for cleaning but should only be spot-cleaned, with cold water and mild detergent. In case of more serious stains, customers can contact GhostBed for a replacement cover.
Comfort Layers
The top comfort layer of the GhostBed is 1.5 inches of aerated synthetic Dunlop latex with a density of 3.5 pounds per cubic foot (PCF), which is considered low density for latex. The pincore holes also help draw heat away from the sleeper.
Under the latex lies 2 inches of gel memory foam with a density of 4 PCF, which contours to the body to reduce pressure points. This layer is considered low- to medium-density for memory foam and as a result the bed has a quicker response to pressure than denser memory foam mattresses. The memory foam is gel-infused and has larger cells than traditional memory foam, both of which are features designed to provide a cooler sleep.
Support Layers
The GhostBed has 7.5 inches of high-density foam in the base layer that provide adequate support for sleepers of most body types. This foam has a density of 2 PCF, which is denser than many competing mattresses and gives the mattress a long expected lifespan. The dense support core also helps reinforce the perimeter of the bed, which may be convenient for people who share the bed with a partner as it increases the usable sleep surface.
Mattress Height
The GhostBed is 11 inches tall, which is considered average height for a mixed-foam mattress. While the comfort layers are not especially thick, the latex provides a bit of extra firmness that suits heavyweight individuals better than the softer foams used in other foam mattresses.
Product Name
Firmness Level
Thickness
Support Core Components
Comfort Layer Components
Cover Components
GhostBed Mattress
6 (Medium Firm)
11″
7.5" High-Density 2 PCF Polyfoam
1.5" 3.5 PCF Aerated Synthetic Dunlop Latex

2" 4 PCF Gel
Memory Foam

Polyester-Viscose Blend
What Are the Firmness and Feel Like?
GhostBed rates the mattress as 6.5 out of 10 on the firmness scale, or medium firm. Our team also found the mattress to be medium firm, around a 6 out of 10 on the firmness scale. This is on the firm side for a mixed-foam mattress and is best suited to average weight sleepers.
Thanks to the combination of latex and memory foam, the GhostBed offers a fairly even balance of responsiveness and pressure relief. Latex and memory foam both have high point elasticity, which means the mattress will conform closely around the sleeper's body. Sleepers will sink a little into the mattress, leading to the feeling of sleeping "in" and not "on" the mattress for most sleepers. However, the latex gives this bed a quicker response to pressure than most memory foam mattresses.
Lightweight sleepers won't sink as far into the mattress and may find it to be a little on the firm side. In contrast, the mattress performs surprisingly well for heavyweight sleepers, who often experience a lack of support in mixed-foam mattresses.
Ratings Breakdown
Performance Ratings
Next, let's take a closer look at our performance ratings for the GhostBed Mattress. Each rating is based on findings from our internal and external testing teams, along with experiences from verified mattress owners.
Durability
GhostBed was launched in 2015, which hasn't given us enough time to test the mattress over its full expected lifespan. However, based on its materials and construction, we expect the GhostBed to have average to above-average durability for a mixed-foam mattress.
Normally the first components to break down are the comfort layers. Although the memory foam layer is low to medium density, the top layer of latex is fairly resistant to sagging and permanent body impressions. The polyfoam support core is 7.5 inches tall, which is on the taller side for an mixed-foam mattress, and it is made of high-density polyfoam which forms a durable base.
We recommend rotating the mattress head-to-toe every 3 to 6 months to help prolong its lifespan.
Motion Isolation
As part of our testing process, we asked one person to switch positions in bed while their sleeping partner felt for motion transfer. Our sleep testers were very impressed with the GhostBed's ability to limit motion transfer when sharing the bed with a partner, reporting little to no disruption even when the other person got in and out of bed.
Memory foam is considered one of the best materials for motion isolation due to its slow response to pressure and ability to tightly hug the body.
Off-Gassing
We noticed a faint odor when first unboxing the mattress, but this gradually faded and was completely gone within a few days. People who are highly sensitive to smell may find the smell somewhat bothersome, but it shouldn't be an issue for most people.
Virtually every foam mattress emits some off-gassing odors when it first arrives as a product of volatile organic compounds (VOCs) coming into contact with the air. The foams used to make the GhostBed mattress are certified to be low in VOCs and free of harmful substances such as formaldehyde and ozone depleters.
Pressure Relief
To test pressure relief, we had our testers lie on top of a sensory pad and watched for signals of pressure build-up. Pressure was not an issue for most sleeper profiles, and the mattress was especially comfortable for average weight sleepers in all sleeping positions.
Memory foam and latex are both known for conforming closely to the body's curves, which helps alleviate the pressure that sometimes occurs when heavier body parts such as the hips or shoulders dig into the mattress, especially in the side-sleeping position.
Some of our lightweight sleepers found the bed a bit on the firm side, leading to pressure points particularly in side sleepers.
Temperature Neutrality
Our testing team found that the GhostBed provides good temperature regulation for a mixed-foam mattress. Memory foam has a natural tendency to trap heat, and it contours so closely that it allows little room for airflow. However, the aerated latex layer on top allows some heat to escape from the body, and the memory foam used in the GhostBed mattress is infused with gel beads that are intended to pull heat away from the sleeper.
Those who sleep hot may want to consider an innerspring or hybrid mattress, which allows better airflow through the coils. However, the GhostBed should be cool enough for most sleepers.
Edge Support
The GhostBed compressed around the perimeter when members of our sleep team sat on the edge of the bed, but held up surprisingly well – even for heavyweight sleepers – when sleeping near the edge of the bed. This is due to the high-density support core as well as the latex layer, which provides a bit more stability than memory foam.
While some individuals might feel unstable when sitting on the edge of the bed, the GhostBed offers better edge support than most mixed-foam mattresses. This is an advantage for people who share a smaller bed, as it enables them to use the entire surface of the mattress.
Noise
Our testers found the GhostBed to be completely silent when bearing weight. This is normal for mixed-foam mattresses, which don't have the coils or air pumps that produce sounds in other types of mattresses. Along with the GhostBed's ability to isolate motion transfer, this makes the mattress a great choice for sleepers who are easily disturbed during their sleep.
Sex
Mixed-foam mattresses generally don't provide the responsiveness most couples prefer for sex, but our sleep team found that the latex layer in the GhostBed provides a little bit of springiness that facilitates moving around on top of the mattress without sinking in too far and getting that "stuck" feeling that can accompany memory foam.
Since it makes no noise and has relatively sturdy edges that won't lead to feelings of roll-off, the GhostBed is a good pick for couples who like the feel of a mixed-foam mattress.
Sleeper Ratings
The above ratings give a general impression of the GhostBed Mattress, but in reality the sleep experience will differ for each individual depending on body type and preferred sleeping position. In order to get a better idea of how the GhostBed performs for different sleeper profiles, we tested the mattress with a variety of sleep testers.
Lightweight Sleepers – Less than 130 lbs.
Lightweight sleepers on our testing team found that due to the latex layer they initially felt like they were sleeping "on" the mattress, but gradually sank in as the memory foam underneath adapted to the body's pressure and heat.
The even mix of support and pressure relief was ideal for stomach sleepers and back sleepers, but our lightweight sleepers experienced some pressure under the hips and shoulders when sleeping on their side.
Lightweight sleepers generally prefer plusher mattresses that reduce pressure points, but the memory foam in the GhostBed provides this contouring despite the mattress's higher firmness level. At 6.5 out of 10 or medium-firm, the GhostBed is ideal for lightweight sleepers who don't mind a firmer sleep surface.
Average Weight Sleepers – 130 to 230 lbs.
Across the board, our average weight sleepers were very pleased with the balanced feel of the GhostBed. Regardless of sleep position, the mattress did a very good job of alleviating pressure points while still providing enough support to maintain proper spinal alignment. This is unsurprising given the bed's medium-firm feel, which is best suited to sleepers in this weight category.
Back sleepers on our testing team appreciated the way the GhostBed distributed body weight for a floating feeling. Stomach sleepers had no problems with spinal alignment despite the slight sink of the memory foam. For their part, side sleepers were cradled under the hips and shoulders without sinking in so far as to throw the spine out of alignment.
Heavyweight Sleepers – More than 230 lbs.
Heavyweight individuals generally sink further into a mattress, but our sleep team found that the GhostBed was firm enough to prevent excessive sagging. The mattress also succeeded in providing sturdy edge support when sleeping on the edge of the bed, increasing the usable sleep surface for people who share the bed with a partner.
Heavier individuals usually prefer innerspring or hybrid mattresses as they provide added support for the spine. However, with its thick, high-density polyfoam core and medium-firm feel, the GhostBed is a good option for individuals who weigh over 230 pounds but like the conforming feel of a memory foam mattress.
Pricing and Discounts
Twin $945
Twin XL $1,095
Full $1,295
Queen $1,395
King $1,695
California King $1,720
Split King $2,190
GhostBed Coupons and Promos
Our readers get 25% off GhostBed Mattress.
Use this code at checkout: TUCK25
Other GhostBed Sleep Products
How Does the GhostBed Mattress Compare to Other Beds?
To help see how the GhostBed stacks up against similar mattresses in its field, we've compared it to some of the leading foam mattresses in the market today, as well as the other GhostBed mattresses.
GhostBed Luxe
The GhostBed Luxe is an all-foam mattress which incorporates several layers of phase change material and gel memory foam designed to provide a cooler sleeping experience. Instead of the latex layer used in the original GhostBed, the Luxe adds bounce with a layer of proprietary foam.
At 13 inches tall and a 5 (or "medium") on the firmness scale, the plush comfort layers in the GhostBed Luxe conform closely to the sleeper's body, making it ideal for side sleepers and lightweight individuals. The many cooling features of the GhostBed Luxe also help it sleep cooler than the original GhostBed, and because of its higher responsiveness and sturdier edge support, it's a better choice for couples.
The GhostBed Luxe is the most expensive of the three GhostBed models on this list, but it may be worth the investment for its more elaborate design.
Read our full GhostBed Mattresses Review.
GhostBed Flex
This memory foam hybrid mattress is GhostBed's solution for combination sleepers. With a fiber padded top, several layers of memory foam, a polyfoam transitional layer, and a pocketed coil support layer, the GhostBed Flex offers the responsiveness needed to easily switch sleeping positions. Like the original GhostBed, the Flex is considered medium firm, or 6 out of 10 on the firmness scale. It stands at 13 inches tall.
The Flex combines the close conforming of memory foam with the generous airflow of a hybrid mattress, leading to a mattress that sleeps cool and alleviates pressure points. Thanks to the coil layer, the GhostBed Flex also has great edge support. The downside to hybrid mattresses is that the coils may make some squeaks and creaks – especially as the mattress ages – so the GhostBed Flex might not be the best option for sensitive sleepers. The GhostBed Flex stands out among the GhostBed models for the additional support it provides heavyweight sleepers.
As with the Luxe, the GhostBed Flex comes at a higher price-point than the original GhostBed, which is something that budget-minded shoppers may want to consider.
Read our full GhostBed Mattresses Review.
Casper Original
Casper's flagship mattress is a mixed-foam mattress made with comfort layers of polyfoam and memory foam, with a polyfoam base layer similar to the one in the GhostBed. The Casper Original measures 12 inches tall and is rated as medium, or 5 out of 10 on the firmness scale.
A top polyfoam comfort layer in the Casper performs a similar role to the latex in the GhostBed, giving both mattresses slightly more bounce than the average memory foam mattress. Compared with the GhostBed, the Casper has an additional layer of zoned polyfoam that cradles the body and eases the transition onto the support foam.
Both mattresses perform similarly in terms of pressure relief and heat retention, although the Casper isolates motion slightly better. Thanks to its denser support core and responsive latex layer, the GhostBed provides stronger edge support and a better surface for sex.
As the two mattresses are priced similarly, choosing between them will depend on individual preference.
Read our full Casper Mattress Review.
Purple Mattress
The top layer of the Purple Mattress is made of a unique hyperelastic polymer grid designed for close conforming without the "stuck" feeling and heat retention of memory foam. Below this initial layer are several layers of polyfoam, including a high-density polyfoam support core. The mattress is 9.5 inches tall and has a firmness level of 6.5 out of 10, or medium-firm.
The Purple Mattress is about as effective as the GhostBed at isolating motion transfer and providing pressure relief, but the GhostBed provides better edge support. In contrast, airflow through the grid makes for a cooler night's sleep on the Purple Mattress.
Thanks to the initial conforming of the polymer grid, lightweight sleepers find better pressure relief on the Purple Mattress. However, the lower profile of the Purple Mattress leaves less room for comfort layers, and heavyweight individuals may experience pressure build-up when they sink onto the higher-density polyfoam below.
The two mattresses are almost identical in price, so it's a matter of weighing the pros and cons and considering each individual sleeper profile.
Read our full Purple Mattress Review.
Leesa
The 10-inch tall Leesa Mattress has comfort layers made of proprietary polyfoam and memory foam, with a high-density polyfoam support core. It's considered a 5, or medium, on the firmness scale.
Edge support and responsiveness are better in the GhostBed, but otherwise the Leesa and the GhostBed provide a comparable sleep experience. Both mattresses are quiet when bearing weight and offer the superior contouring and motion isolation that sleepers expect from a memory foam mattress.
Budget shouldn't be an issue when deciding between the GhostBed and the Leesa Original, as the two models are priced almost the same.
Read our full Leesa Mattress Review.
Nectar
The Nectar Mattress provides plush pressure relief with quilted gel memory foam, gel memory foam, high-density transitional memory foam, and a high-density polyfoam support core. A breathable cover made with a blend of Tencel lyocell and cotton helps reduce heat retention.
Measuring 11 inches and clocking in at a 6 out of 10 or medium-firm, the Nectar's multiple layers of memory foam hug the sleeper's body and do an excellent job of absorbing motion to reduce sleep disturbances when sharing the bed with a partner. However, these same memory foam layers also make the Nectar less conducive to sex.
Its ability to conform closely also makes the Nectar more comfortable for lightweight back and stomach sleepers, and even heavyweight side and back sleepers. Priced extremely competitively, the Nectar Mattress is an attractive choice for those who like the "hug" feeling of memory foam.
| | | | | | | | |
| --- | --- | --- | --- | --- | --- | --- | --- |
| | GhostBed | GhostBed Luxe | GhostBed Flex | Casper | Purple Mattress | Leesa Mattress | Nectar Mattress |
| MATTRESS TYPE | Latex | Foam | Hybrid | Foam | Foam | Foam | Foam |
| PRICE RANGE | $1,395.00 | $1,375.00 | $1,285.00 | $1,095.00 | $1,199 | $999 | $899 |
| FIRMNESS OPTION | 6 | 5 | 6 | 5.5 | 6.5 | 5 | 6.5 |
| AVAILABILITY | online | online | online | online, in-store | online | online, in-store | online, in-store |
| SLEEP TRIAL | 101 nights | 101 nights | 101 nights | 100 nights | 100 nights | 100 nights | 365 nights |
| WARRANTY LENGTH | 20 Year | 25 years | 25 Year | 10 Year, Limited | 10 Year, Non-prorated | 10 Year, Limited | Lifetime |
GhostBed Mattress FAQ
Sleep Trial

101 nights, 30-day break-in period

Shipping

All 50 U.S. states

Warranty

20-year, prorated

Made In

USA
Where Can I Buy the GhostBed Mattress? 

The GhostBed can be purchased directly through the GhostBed website, or through third-party online retailers such as Amazon. GhostBed has a showroom in Florida where shoppers can try out the mattress.

Where Do They Ship? 

The GhostBed mattress ships free to the contiguous U.S., with a $600 fee for Alaska and Hawaii.

White Glove Delivery?

White Glove delivery is available for a $199 fee.

Old Mattress Removal?

Old mattress removal is bundled with White Glove delivery.

Full Delivery Policy

The full delivery policy for the GhostBed is as follows:

The GhostBed mattress is shrinkwrapped and compressed for shipping and will expand to full size within a few hours of the plastic being removed, or up to 5 days in colder climates.
Orders ship via FedEx and most customers receive the mattress within 2-5 days after placing their order. Shipping is free in the contiguous U.S. Customers in Alaska and Hawaii must pay an additional $600 freight charge.
GhostBed offers optional White Glove delivery and old mattress removal through a third-party provider. This bundled service costs $199 for 1-2 items and $299 for 3 or more items. Mattresses delivered by White Glove delivery are not eligible for the sleep trial.

Trial Period and Warranty Details

Trial period

GhostBed backs the product with a 101-night trial period during which customers may return the mattress for a full refund if they are not satisfied.
There is an obligatory 30-night break in period. This is intended to allow time for the sleeper's body to adjust to the new mattress.
Returned mattresses will be recycled or donated to a local charity and GhostBeds will provide a 100% refund to the customer, usually within 3 business days.
The sleep trial is intended for customers who don't like the feel of the GhostBed and is not valid in cases of ordering errors, sizing issues, cancellations or requests to cancel, changes in circumstances, or financial issues. Stained, ripped, or damaged mattresses are not eligible for free return.
GhostBed accepts a maximum of one mattress return per household. The sleep trial is only valid for original purchasers within the contiguous U.S. who bought their mattress directly from GhostBed. In the case of mattresses purchased through Amazon, Amazon's 30-day return policy will apply and customers should contact Amazon directly to initiate the return process. Groupon customers are not eligible for the sleep trial.
Customers who wish to exchange the mattress for a different model should contact GhostBed.

Warranty

The GhostBed comes with a 20-year pro-rated warranty. During the first 10 years, the company will repair or replace defective mattresses minus the cost of handling or transportation. Between years 11 to 20, the company will either repair the mattress and charge a handling cost to the owner, or replace the mattress and charge the owner for transportation costs plus a prorated charge. This charge shall be 50 percent of the original purchase price in the eleventh year, and shall increase by 5 percent each year after that
Defects covered under the warranty include:
Visible and lasting indentations of at least 1 inch, unless these result from an insufficiently supportive foundation, box spring, or platform.
Physical flaws that cause splitting or cracking in the latex or memory foam, provided the mattress has not been subjected to improper usage or handling.
Defects not covered under the warranty include:
Normal changes in feel or decrease in the recovery abilities of the memory foam that do not affect its pressure-relieving abilities.
Mattresses that have been burned, cut, torn, stained, soiled, or otherwise damaged.
Mattresses that have been used without proper support. GhostBed requires customers to use the mattress with a firm, solid-surface, or adjustable bed base and recommends rotating the mattress every 2 weeks at first, and every 2 to 3 months after that.
The mattress cover is protected against faults in material or workmanship by a 1-year warranty.
Only original purchasers who purchased the mattress through GhostBed or an authorized retailer are covered under the warranty. To submit a claim, customers must provide proof of original purchase.
Company Information
Customer Service

8 out of 10 owner experiences show customers have had a positive experience with GhostBed, irrespective of whether or not they liked their mattress.

Company History

Parent company Nature's Sleep was founded in 2001 and GhostBed was released in 2015.

BBB Rating

Nature's Sleep, operating under Werner Media Partners LLC, has earned an A+ from the Better Business Bureau.

Physical Stores

GhostBed operates one brick-and-mortar showroom in Fort Lauderdale, FL.

Contact GhostBed

Find GhostBed on Social