Meet Our Testing Team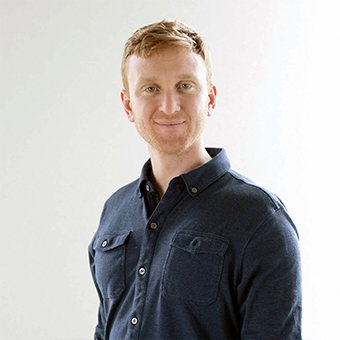 Jackson

Lauren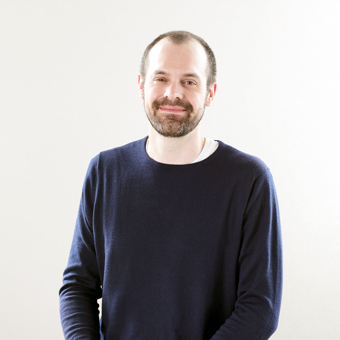 Brad

Keith
Recommended for...
Heavyweight individuals. The Big Fig Mattress provides the extra firmness and support needed to maintain proper spinal alignment in heavier-than-average sleepers.
Those who sleep hot. With ventilated latex, gel-infused foam, and a support core of pocketed coils, the mattress stimulates airflow and prevents heat build-up.
Couples. Reinforced edges and limited motion transfer make it possible to comfortably share the bed without experiencing disturbance from a partner's movements.
Not Recommended for...
Lightweight individuals and side sleepers under 230 pounds. This is a firmer mattress that does not provide much contouring, causing pressure points in lightweight individuals and side sleepers.
People who are easily awakened. As a hybrid mattress, the Big Fig Mattress produces some noise that may disturb sensitive sleepers when sleeping with a partner.
Ratings Summary
Our testing team conducted an extensive evaluation of the Big Fig Mattress. Our review and rating process consists of three parts: in-house evaluation, overnight sleep testing, and data collection of verified owner experiences. To learn more about our review process, read our methodology here.
Our performance criteria and ratings for the bed are listed in the table below.
The Big Fig performs well on edge support and motion isolation, and is built with high-quality materials that have a long expected lifespan. For more details on our sleeper ratings, see below.
Sleep Position Ratings
As part of our ratings process, we evaluated the Big Fig Mattress across different body types and preferred sleep positions. In addition to physical testing, we surveyed our sleep expert team and analyzed reviews from verified mattress owners and customers. Our findings are listed in the table below.
For more information on sleeping positions please see our guides for side, back, stomach, and combination sleepers.
| | | | |
| --- | --- | --- | --- |
| Weight | Light | Average | Heavy |
| Sleep Position | Less than 130 LBS | 130 LBS - 230 LBS | Greater than 230 LBS |
| Side | | | |
| Back | | | |
| Stomach | | | |
How Is the Big Fig Mattress Constructed?
Cover
The cover is a blend of 66 percent polyurethane, 30 percent viscose, and 4 percent poly/lycra. This is quilted with gel-infused foam designed to pull heat away from the sleeper. The mattress is tufted in 16 places (tuft count applies to queen, king, and California king mattresses), with tufts going through all the layers to keep them in place.
Comfort Layers
Directly under the cover is half an inch of gel-infused and ventilated latex which helps promote airflow. This is followed by 1 inch of high-density polyfoam with a density of 1.8 pounds per cubic foot (PCF), and then two more 1-inch layers of high-density 2.5 PCF polyfoam.
It's unusual to find so much high-density polyfoam in the comfort layers of a mattress and this is designed to provide a supportive, pressure-relieving cradle for heavier individuals.
Support Layers
The support core consists of an 8-inch layer of 15-gauge pocketed coils. The coil count for a queen mattress is 1,200. This is a relatively high coil count which helps ensure a long expected lifespan. Airflow through the coils helps regulate temperature, preventing heat build-up.
The mattress is encased in high-density foam with an indentation load deflection (ILD) of 80, which reinforces the edges and provides a base for the pocketed coils. ILD refers to the amount of weight that is required to compress an area of foam by 25%, and 80 is considered very firm.
Mattress Height
The Big Fig mattress is 13 inches tall. This is taller than the average mattress and leaves room for both a sturdy support core and ample cushioning for larger people.
Product Name
Firmness Level
Thickness
Support Core Components
Comfort Layer Components
Cover Components
Big Fig Mattress
6.5 (Medium Firm)
13"
8" Pocketed Coils (15-gauge)

HD Polyfoam Encasement (80 ILD)

½" Gel-Infused, Ventilated Latex

1" 1.8 PCF Polyfoam

1" 2.5 PCF Polyfoam

1" 2.5 PCF Polyfoam

66% Polyurethane Blend, 30% Viscose, 4% Spandex

Gel-Infused Foam Padding
What Are the Firmness and Feel Like?
Big Fig describes its mattress as medium firm, which the company puts between a 6 and a 7 on the 1-10 firmness scale. Our testing team agreed, placing it at a 6.5 (medium firm). This places the mattress in the "sweet spot" between 5 and 7 that appeals to a majority of sleepers.
The gel-infused padding and latex in the Big Fig are quite plush and offer some initial contouring, but sleepers quickly come in contact with the dense polyfoam layers underneath. This leads to a sensation of sleeping "on" rather than sleeping "in" the mattress, and prevents the sinkage that heavyweight individuals often encounter on softer mattresses.
While the mattress is geared towards heavier individuals, it also provides sufficient pressure relief for most average weight sleepers. In contrast, lightweight individuals don't sink as far into the mattress and will find the mattress firmer. This causes pressure build-up in areas like the hips and shoulders.
Ratings Breakdown
Performance Ratings
Next, let's take a closer look at our performance ratings for the Big Fig Mattress. These ratings are based on findings from our internal and external testing teams, as well as reviews from verified mattress owners.
Durability
The Big Fig Mattress was only released in 2016, so our analysis of the bed's durability is based primarily on information about the quality of its materials and construction. The first components to break down in a mattress are generally the comfort layers, but the Big Fig Mattress uses latex and high-density polyfoam, both of which last longer than memory foam or lower-quality polyfoam.
As a hybrid mattress with a high coil count, we expect the Big Fig Mattress to have an above-average lifespan.
The Big Fig Mattress should not be flipped, but rotating it every month for the first half a year and every 3 months from then on will extend its lifespan.
Motion Isolation
To test how well the Big Fig Mattress isolated motion, we had two members of our sleep team lie down on the bed. As one of them moved around, the other evaluated how much motion was transferred across the bed. Our testers found that the Big Fig did a fairly good job of preventing motion transfer. This was corroborated by our overnight sleep team, who found that the mattress kept disturbances to a minimum when sharing the bed with a partner.
In contrast to a traditional innerspring mattress, in which all the coils are interconnected, the pocketed coils in the Big Fig Mattress are able to respond to motion individually. The multiple layers of polyfoam also help to absorb motion to some extent.
Off-Gassing
The Big Fig emitted some odors when it first arrived, but these were completely gone within the first few days. Virtually every foam mattress off-gasses to some extent when it is unpacked from the box. This is a result of volatile organic compounds (VOCs) being emitted into the air.
All the foams used in the Big Fig Mattress are free of ozone depleters and low in VOCs. Off-gassing shouldn't be an issue for most people, but people who are sensitive to smell may want to keep it in mind.
Pressure Relief
We used a sensory pad to evaluate potential pressure points in the Big Fig Mattress. When lying on top of the pad, the heavier individuals on our sleep team found that the mattress did a good job of eliminating pressure points in all sleeping positions. Average weight back and stomach sleepers on our testing team also experienced minimal pressure points, but side sleepers and lightweight sleepers found some pressure points under heavier areas like the hips and shoulders due to the bed's limited contouring.
Since it is designed for heavier individuals, the Big Fig Mattress is firmer than usual and apart from the thin layers of gel-infused polyfoam and latex, lightweight individuals have little to cushion them. Heavier individuals exert more pressure on the mattress layers and sink in a bit more, which forms a better cradle.
Temperature Neutrality
Our sleep team found that the Big Fig Mattress retains some heat. This is not surprising given the various layers of high-density polyfoam in the comfort layers. Polyfoam is known for trapping heat and high-density polyfoam tends to trap more heat than low-density polyfoam.
Despite the polyfoam comfort layers, however, the Big Fig Mattress sleeps noticeably cooler than an all-foam mattress. This is mainly thanks to the airflow through the coil layers, which allows the heat to dissipate. The cover and initial layers of gel-infused foam and ventilated latex are also quite breathable.
Edge Support
To test edge support, we had our testers in each weight group sit and lay near the edge of the bed. Lightweight and heavyweight individuals alike experienced minimal compression when sitting on the edges of the Big Fig Mattress.
The mattress is reinforced with a high-density polyfoam encasement that strengthens the perimeter, making it possible to sleep right up to the edge of the bed without experiencing a feeling of roll-off. This is an advantage for people who share the bed, as it makes it possible to use the whole surface area.
Noise
The Big Fig Mattress produced some noise as our testers changed sleeping positions. This is common of hybrid mattresses, where the coils tend to produce some squeaks and creaks. The coils are individually wrapped and the thick polyfoam layers help muffle some noise, but light sleepers may want to consider an all-foam mattress instead.
Sex
The Big Fig Mattress should meet the needs of most couples. The bed is fairly responsive thanks to the coil support layer, which facilitates movement and enables couples to easily switch positions. The strong edge support allows the use of the entire surface area, and the bed is quiet enough that noise shouldn't be an issue in most cases.
Sleeper Ratings
Next, we'll describe how the Big Fig Mattress felt to the different members of our sleep team. Since people interact differently with the various layers of a mattress depending on body type and preferred sleeping position, our team uses sleepers of various different profiles to get a more objective idea of the mattress.
Lightweight Sleepers – Less than 130 lbs.
The Big Fig Mattress was a bit too firm for many of the lightweight sleepers on our testing team, especially those who sleep on their side. Despite the fact that the padded cover and latex offered some contouring, side sleepers still experienced pressure points under the hips and shoulders.
Back and stomach sleepers rated the bed more favorably, with the coils and polyfoam providing a fairly even balance of support and pressure relief. However, lightweight sleepers tend to be more comfortable on a plusher mattress that allows more of a sinking-in feel for better pressure relief.
Average Weight Sleepers – 130 to 230 lbs.
Although the Big Fig Mattress was designed with heavier individuals in mind, our average weight testers found the bed quite comfortable as well. Back sleepers and stomach sleepers in particular noted that the mattress did an excellent job of supporting the hips and lumbar region while still relieving pressure points.
Average weight side sleepers felt some pressure in the hips and shoulders, which is due to the relatively firm feel of the high-density polyfoam comfort layers.
Heavyweight Sleepers – More than 230 lbs.
As expected, heavyweight sleepers on our testing team were very pleased with the Big Fig Mattress, finding it to be very supportive. Heavier individuals often sink too far into softer mattresses, which results in discomfort and potential back pain.
The Big Fig's pocketed coils provide consistent support, while the thick comfort layers form a deep cradle to keep the spine aligned. While the bed is firm enough to provide this level of support, sleepers in all sleep positions found that it also does a good job of reducing pressure points.
Pricing and Discounts
Twin $1,399
Twin XL $1,499
Full $1,599
Queen $1,799
King $1,999
Cal King $1,999
Big Fig Coupons and Promos
Our readers get $100 off their Big Fig Mattress.
Checkout code = TUCK
How Does the Big Fig Mattress Compare to Other Beds?

The Big Fig is one of several mattresses that are geared toward heavyweight individuals. In this section we'll take a look to see how it compares to similarly constructed models from other brands.
Big Fig Mattress vs. Saatva HD
Like the Big Fig, the Saatva HD was constructed with heavier individuals in mind. This hybrid mattress combines zoned latex, memory foam, and polyfoam comfort layers with a support base made of offset coils. The mattress features a high-density polyfoam casing for reinforced edge support.
The Saatva HD is rated firm, or 7 out of 10 on the firmness scale. The mattress is a full 15.5 inches tall, giving the mattress more room for thicker comfort layers which offer the motion isolation desired by people who share the bed with a partner. The Saatva HD also conforms closer than the Big Fig, which is ideal for heavier side and back sleepers but leads to some sinking under the hips in stomach sleepers.
The mattresses perform similarly on noise and edge support, but the thicker layer of latex in the Saatva HD makes the mattress slightly more breathable than the Big Fig. While the Saatva may appeal to a larger range of sleepers, the mattress comes at a significantly higher price-point than the Big Fig.
Read our full Saatva HD Mattress Review.
Big Fig Mattress vs. Brooklyn Bedding Titan
Brooklyn Bedding created the Titan Mattress to appeal to heavyweight sleepers. This hybrid mattress has gel memory foam and polyfoam comfort layers and a support base comprised of pocketed coils and high-density polyfoam.
The Titan is 11 inches tall and is considered an 8 out of 10 on the firmness scale, or firm. This is firmer than most mattresses and the mattress offers minimal conforming that works well for heavyweight back and stomach sleepers but causes pressure points in lighter individuals.
While both mattresses have good airflow through the coils, gel-infused memory foam in the Titan helps the mattress maintain better temperature neutrality than the Big Fig. The mattresses are fairly alike in construction and performed similarly in motion isolation, noise, and edge support. The Titan is sold at a below-average price-point that will appeal to shoppers on a budget.
Read our full Titan Mattress Review.
Big Fig Mattress vs. WinkBed Plus
The WinkBed Plus is a hybrid mattress constructed with gel-infused polyfoam, latex, and a zoned pocketed coil support core. The latex provides a cradle for heavier individuals, while a cotton pad provides additional lumbar support. The mattress is 14.5 inches tall.
Ranking an 8 out of 10, or firm, on the firmness scale, the WinkBed Plus is quite firm and provides excellent support for heavyweight individuals. Average weight individuals also rank the bed highly, but lightweight side sleepers find it too firm.
Like the Big Fig, the WinkBed has a high-density polyfoam encasement that provides reinforced edge support. The WinkBed Plus also has a moisture-wicking Tencel lyocell cover. In combination with the latex comfort layers, this helps the mattress sleep cooler than the Big Fig. The mattresses rank similarly on noise, durability, and motion isolation. Both beds are priced almost identically.
Read our full WinkBed Plus Mattress Review.
Big Fig Mattress vs. Awara
The Awara Mattress is a latex hybrid made with sustainably sourced Dunlop latex, pocketed coils, and a plush Euro-top cover containing organic cotton and New Zealand wool. At a 6 out of 10 on the firmness scale, the mattress is considered medium firm and is almost identical in firmness to the Big Fig.
Therefore, as with the Big Fig, the Awara Mattress should be comfortable for most individuals weighing more than 130 pounds but may be too firm for some lightweight sleepers.
Both mattresses transfer motion to some extent and don't offer the hug of a memory foam mattress, with the Awara conforming even less closely than the Big Fig. However, the Awara performs better on temperature neutrality thanks to its aerated latex comfort layer. Dunlop latex is also quite responsive, which combined with the bed's strong edge support and minimal noise make the mattress very conducive to sex.
Eco-conscious shoppers will find a bargain in the Awara Mattress, which is priced relatively low for a latex hybrid.
Read our full Awara Mattress Review.
Big Fig Mattress vs. Brooklyn Bedding Plank
The Plank by Brooklyn Bedding was designed for individuals who prefer a very firm sleep surface. A flippable mattress with two firmness settings, this all-foam mattress has a thin layer of quilted memory foam on each side and a support core made of high-density polyfoam. The firm side (7) has an extra layer of transitional polyfoam, while the Extra Firm side (9) does not. The mattress is 11 inches thick.
The Plank is best suited to heavyweight individuals and stomach sleepers, as it offers minimal contouring and helps prevent sagging under the hips. As an all-foam mattress, the Plank absorbs most motion.
Since sleepers sleep "on" and not "in" the mattress due to its firmness, the Plank also does better than most foam mattresses at providing a cool sleep experience. It also offers relatively good edge support for a foam mattress, though the Big Fig outperforms it in this regard.
Much more affordable than the Big Fig Mattress, the Plank may appeal to shoppers who prefer an all-foam mattress.
Read our full Plank Mattress Review.
Big Fig Mattress vs. Leesa Legend
Featuring a dual-coil construction with microcoils and pocketed coils, the Leesa Legend combines ventilated polyfoam and memory foam layers for a balanced feel that comes in at a 6.5 on the firmness scale, or medium firm. The mattress is 12 inches tall. The cover is made of eco-conscious materials such as organic cotton, merino wool, and recycled water bottles.
Thanks to its ventilated foam and multiple coil layers, the Leesa Legend provides consistent temperature regulation. As hybrid mattresses, both the Leesa Legend and the Big Fig produce some noise and allow a bit of motion transfer.
While the Leesa Legend contains several layers of relatively firm polyfoam, the reinforced edges in the Big Fig make this mattress a more suitable choice for individuals who require sturdy edges for sitting or sleeping.
The Leesa Legend is well suited to individuals over 130 pounds, especially those who sleep on their back. The Leesa Legend comes at a higher price-point than the Big Fig.
| | | | | | | | |
| --- | --- | --- | --- | --- | --- | --- | --- |
| | Big Fig Mattress | Saatva HD | Titan | WinkBed PLUS | Awara Mattress | Plank | Leesa Legend |
| MATTRESS TYPE | Hybrid | Innerspring | Hybrid | Hybrid | Hybrid | Foam | Hybrid |
| PRICE RANGE | $1,799.00 | $2,995 | $999 | $1,499 | $1,499 | $1,149 | $2,399 |
| FIRMNESS OPTION | 6.5 | 7 | 8 | 8 | 6 | 7,9 | 6.5 |
| AVAILABILITY | online | online | online | online | online | online | online, in-store |
| SLEEP TRIAL | 120 Nights | 180 nights | 120 nights | 120 nights | 365 nights | 120 nights | 100 nights |
| WARRANTY LENGTH | 20 Year, Limited | 20 Year, Limited | 10 Year, Limited | Lifetime | Lifetime | 10 Year, Limited | 10 Year, Limited |
Big Fig Mattress FAQ
Sleep Trial

120 Nights, 2 week break-in period

Shipping

Contiguous U.S. and many places in Canada

Warranty

20-year non-prorated

Made In

USA
Where Can I Buy the Big Fig Mattress?

The Big Fig can only be purchased on the Big Fig website.

Where Do They Ship?

The Big Fig mattress ships to the contiguous U.S. and part of Canada.

White Glove Delivery?

White Glove delivery is available for a $99 fee.

Old Mattress Removal

Old mattress removal can be bundled with White Glove delivery for an additional $60.

Full Delivery Policy

The delivery policy for the Big Fig Mattress is as follows:

The Big Fig mattress ships to the continental U.S. and most areas in Canada. The company does not currently ship to Alaska or Hawaii. Big Fig charges an extra $250 fee to Canadian orders to cover shipping and customs fees.
The mattress is shipped shrink-wrapped and compressed in a box. Mattresses are made to order and shipped free via FedEx within 3-5 business days (3-7 business days in Canada). There is no need to sign for the order, but Big Fig recommends that at least two people be present for moving and unboxing the mattress and assembling the foundation.
Customers can choose White Glove delivery for an additional fee of $99, plus old mattress removal for another $60. White Glove delivery takes between 2-3 weeks on average and will be coordinated by XPO Logistics. An adult must be home on delivery day to sign for delivery.

Trial Period and Warranty Details

Trial period:

Big Fig offers a 120-night sleep trial on the mattress. Customers who decide they don't like the mattress before the sleep trial is up can contact the company, who will come pick it up and issue a full refund.
The company does not charge return shipping or restocking fees but they do request that customers wait 2 weeks before initiating the return process in order to allow time to adjust to the new mattress.
Upgraded delivery charges will not be refunded.

Warranty: 

The Big Fig mattress is backed by a 20-year non-prorated warranty against manufacturing defects, starting on the initial delivery date. Warranties apply only to the original purchaser.
The warranty covers:
Loose, broken, or protruding coils or wires.
Sagging, provided this is not the result of the mattress being used with a foundation that isn't supportive enough.
Body impressions at least 1 inch deep on the side of the mattress that is intended to be the sleep surface.
The warranty does not cover:
Body impressions of less than 1 inch.
Comfort/firmness preference.
Mattresses outside the continental U.S. or Canada.
Mattresses with stains, burns, or other signs of abuse or unsanitary conditions.
Mattresses that have not been cared for according to the Care Instructions.
Queen or King-sized mattresses that have been used on a bed base or frame without rigid center support and at least five hardwood cross-slats or legs.
Cover.
For claims that fall within the scope of the warranty, Big Fig will either repair or replace the affected part of the mattress at the company's discretion. There is no charge for claiming under the warranty. This may require substituting certain materials or models where necessary. Warranty claims that result in repaired or replaced mattresses do not extend the life of the original warranty nor start a new one.
Company Information
Customer Service

8 out of 10 owner experiences show that customers have had a positive experience with Big Fig, irrespective of whether or not they liked their mattress.

Company History

Big Fig has been in business since 2016.

BBB Rating

Big Fig has earned an A+ from the Better Business Bureau.

Physical Stores

Big Fig does not operate any brick-and-mortar shops or showrooms.

Contact Big Fig

Find Big Fig on Social