Meet Our Testing Team

Isaac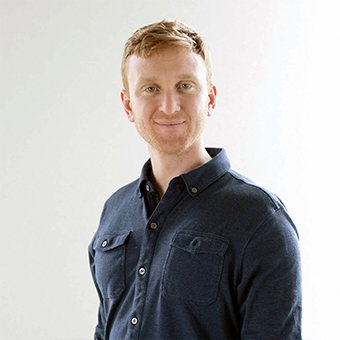 Jackson

Keith

Rachel
Recommended for...
Heavyweight sleepers. The DreamCloud's construction, with 5.5 inches of comfort and transitional layering, provides the support and substance heavier sleepers need so they don't sink through to the support core beneath.
Back sleepers. Our testing found the DreamCloud is a great choice for anyone who sleeps on their back. The bed's firmness and lumbar support make it incredibly comfortable for back sleepers.
Sleepers with chronic back pain. This mattress has the right combination of give and firmness, helping maintain the natural curvature of the spine by absorbing pressure in the hips and shoulders.
People who struggle to get into and out of bed due to chronic pain. This mattress has strong edge support, so the edges stay firm when weight is put on them.
Not Recommended for...
Lightweight side sleepers. People who weigh less than 130 pounds and sleep on their sides might find the DreamCloud mattress too firm.
Sleepers who prefer a mattress that "hugs" the body. Although this mattress contains multiple memory foam layers, it has a responsive feel that is more like sleeping "on" rather than "in" the bed.
Ratings Summary

Our testing team conducted an extensive evaluation of the DreamCloud Mattress. This review and rating process consists of three parts: in-house evaluation, external sleep testing, and data collection of verified owner experiences. To learn more about our review process, read our methodology here.
Our performance criteria and ratings for the bed are listed in the table below.
We conducted both external research and in-house, hands-on testing of the DreamCloud Mattress to determine its strengths and weaknesses in terms of motion isolation, edge support, temperature neutrality, and more. For an an in-depth look at each mattress rating, see our ratings breakdown below.
Sleep Position Ratings
As part of our ratings process, we evaluated the DreamCloud Mattress across different body types and preferred sleep positions. In addition to physical testing, we surveyed our sleep expert team and analyzed reviews from verified mattress owners and customers. Our findings are listed in the table below.
For more information on sleeping positions please see our guides for side, back, stomach and combination sleepers.
| | | | |
| --- | --- | --- | --- |
| Weight | Light | Average | Heavy |
| Sleep Position | Less than 130 LBS | 130 LBS - 230 LBS | Greater than 230 LBS |
| Side | | | |
| Back | | | |
| Stomach | | | |
DreamCloud Mattress Awards
The DreamCloud Mattress has proved itself to be versatile, winning a variety of our awards.
How Is the DreamCloud Mattress Constructed?
Cover
The DreamCloud Mattress has both a top and bottom cover. The top cover is made from a cashmere blend consisting of soft, Mongolian cashmere.This material is known for its breathability and moisture-wicking properties. The bottom cover encases the bottom of the mattress and helps keep it from shifting on the bed as you sleep.
Comfort Layers
The topmost layer of the DreamCloud Mattress consists of a half-inch of 1.5-pound polyfoam. A 1.5-inch gel-infused memory foam layer beneath the polyfoam offers support to high-pressure areas such as shoulders and hips, and especially the lumbar region.
The memory foam has a density of 2.5 PCF and rates 10 IFD, adding softness and a bit of contour to the mattress and providing a slow-responding memory foam feel. While the memory foam does act to absorb some pressure, the DreamCloud – as a medium-firm hybrid mattress – doesn't cradle the sleeper the way an all-foam mattress might. The gel-infusion into the memory foam layer is designed to create a cooler sleep experience.
Transitional Layer
A 2.5-inch layer of soft 1.8 PCF polyfoam acts as the transition layer, providing a buffer between the soft comfort layers and dense support core. At 20 IFD, this layer is a bit more firm.
Support Layers
The DreamCloud Mattress contains two support layers: 8 inches of pocketed innerspring coils and 1.5 inches of firm conventional polyfoam. These layers combine to provide support to sleepers.
The pocketed coils offer support and responsiveness, minimize motion transfer, and promote airflow through the mattress. Higher-gauge coils around the perimeter of the mattress provide edge support. The support layers help make the DreamCloud Mattress a strong option for back sleepers and people who tend to experience back pain, as they promote spinal alignment.
Mattress Height
The DreamCloud Mattress measures in at 14 inches thick, which is a significantly higher profile than the average 10-inch thick mattress. A higher profile makes a mattress easier to get onto and off of for people who have trouble bending down or standing up.
Product Name
Firmness Setting
Thickness
Support Core Components
Transitional Layer Components
Comfort Layer Components
Cover Components
DreamCloud Mattress
6.5 (medium-firm)
14″
8″ Pocketed Innerspring Coils
1 1/2″ Firm Polyfoam
2 1/2″ 1.8 PCF Polyfoam
1/2″ 1.5 PCF Polyfoam
1/2″ 2.5 PCF Memory Foam
Cashmere blend
What Are the Firmness and Feel Like?
DreamCloud says their mattress is 6.5 on the 10-point firmness scale, and we found this to be an accurate assessment through our testing. The mattress is available in one firmness option. The firmness of the DreamCloud makes it better suited to back sleepers and people of heavier weights. Although, it's near that 'Universal comfort' range, which a large majority of sleepers – no matter their weight – find comfortable.
Although the DreamCloud Mattress contains multiple polyfoam layers, including memory foam, it does not have the characteristic "hugging" feeling of many memory foam mattresses. Our testing found most sleepers feel like they are sleeping on or even "floating" on the mattress rather than sinking into it.
While our sleep testers and staff didn't find significant conforming to the DreamCloud, there is a light cradle and pressure relieving quality to it.
Ratings Breakdown
Performance Ratings
Next, let's take a closer look at our performance ratings for the DreamCloud Mattress. These ratings are based on findings from our internal and external testing teams, as well as verified owner and customer experiences with the mattress.
Durability
The DreamCloud company has been in business since 2018, so there isn't a long-term customer record yet when it comes to the mattress's durability. To assess the potential lifespan of the bed, we look at the material quality to help understand how long we expect the DreamCloud to last.
The DreamCloud Mattress is made of average to below average density foam layers and a strong pocketed innerspring support core. Though the mid-grade density foams may show some signs of wear after 5-6 years, the sturdy steel coils will prevent sagging through the average 7-8 year mattress lifespan. The DreamCloud should also last longer than most all-foam mattresses and lower-quality hybrids.
Although the DreamCloud is particularly well-suited for heavyweight sleepers, there is still a possibility that body impressions will form in the comfort layers over time. Body impressions are more likely to form the heavier a sleeper is, and they are considered part of the normal wear and tear of a mattress. Regularly rotating a mattress can reduce the likelihood of body impressions forming.
Motion Isolation
We found the DreamCloud Mattress to be good, but not great, at motion isolation tests. The foam layers in the DreamCloud absorb movement well, while the pocketed coils beneath generate some bounce that can be felt by a sleep partner.
Our overnight testers could feel minimal movement when their partner moved during the night. This comes with the territory of many hybrid mattresses, so shouldn't be unexpected. Sleepers who are especially sensitive to a partner's movement might look to all-foam constructions, where motion transfer is very limited.
Off-Gassing
When we first unwrapped the mattress, we noticed a strong odor, but nothing atypical for the average hybrid mattress. Within a day, the smell was mostly gone, and after 72 hours our testers could no longer detect an odor.
Customers should expect to similarly notice a smell after they first open their DreamCloud Mattress box, and for up to a day or two afterward. Most people will find the off-gassing smell from the DreamCloud inoffensive. People who have a heightened sense of smell might be bothered by the off-gassing the first day or two after opening the mattress.
Pressure Relief
With its medium-firm build, the DreamCloud doesn't have a noticeable pressure-relieving give to it. Average and lightweight sleepers were held aloft the bed and described more of a floating feel, versus a conforming hug. Our pressure relief monitoring, using a pressure sensitivity pad, also reflected this, showing that the DreamCloud pushed back against areas in the shoulders and hips, rather than cradling.
Back and stomach sleepers, as well as heavyweight sleepers in all positions, found the mattress most supportive and pressure relieving. Lightweight side sleepers, especially, found the DreamCloud too firm, that it didn't absorb their smaller frames as much as desired.
Temperature Neutrality
Our overnight sleep testers found that the DreamCloud Mattress remained much cooler overnight than other hybrid mattresses. In the DreamCloud, gel-infused memory foam is designed to promote airflow and cooling, and at its lower density, doesn't end up trapping as much heat. Simultaneously, the pocketed coils beneath help promote good airflow.
Due to its minimal conforming hug, you won't find yourself sleeping "within" the foam comfort layers. Instead, the floating "on top" feel allows for better airflow and a breathable sleep. Hot sleepers should find a nice match in the DreamCloud Mattress.
Edge Support
To test DreamCloud's edge support, we have folks of different weight classes sit and lie on the perimeter of the bed and measure how much it sinks under their weight. We found very minimal sinking along the edge, with the enhanced innerspring support core providing a strong stability.
Similarly, overnight sleep testers found they could use the entirety of the mattress, sleeping close to the edge without any feeling of roll-off. Strong edge support, like that found in the DreamCloud, tends to be an important factor for couples, who make use of the whole surface of the bed. If you tend to have difficulty getting into and out of bed, the edge stability will be a big help.
Noise
Our overnight sleepers didn't notice the DreamCloud produce any undue amount of noise, and in particular, those who slept with a partner were not disturbed by creaking or other noises whatsoever. All-foam mattresses are often nearly silent, while the pocketed innerspring layer of hybrid mattresses can make slight noises.
Although the DreamCloud does make some noise in response to movement, most sleepers will not notice or be bothered by it. Some sleepers, particularly those who are sensitive to light sounds or those who have very restless sleeping partners, might prefer an even quieter mattress.
Sex
Our testing team rated the DreamCloud positively for sex, largely because of its responsiveness and bounce. People will not find themselves sinking into the mattress, which can inhibit movement.
Minimal noise and its sturdy perimeter also make the DreamCloud a good mattress for sex. Typically, hybrid mattresses have a slight creak to them. The DreamCloud is very quiet, however, due to its foam layers and build quality. Because of the mattress's quietness and strong edge support, customers will not have to worry about accidentally slipping off the edge of the bed, or the mattress creating loud noises in response to movement.
Sleeper Ratings
Next, let's focus on sleeper ratings for the DreamCloud Mattress.
The ideal firmness and thickness of a mattress varies from person-to-person, largely depending on a sleeper's weight, shape, and preferred sleep position. We had sleepers of varying body weights and sleep position preferences test the DreamCloud Mattress so we could create a more objective, universal understanding of the mattress.
Lightweight Sleepers – Less than 130 lbs.
The DreamCloud Mattress felt most firm to our lightweight testers. This medium-firm mattress doesn't have a lot of give to it, which lightweight folks tend to prefer. The lighter you are, the less your body sinks into the mattress. And for lightweight side sleepers, the DreamCloud doesn't conform very much to pressure points in the shoulders and hips.
Of our lightweight testers, those who sleep on their backs and stomachs felt most comfortable on the DreamCloud. That said, lightweight sleepers who like a firmer mattress will enjoy the DreamCloud, but those who prefer more softness might want to opt for something else.
Average Weight Sleepers – 130 to 230 lbs.
Our average weight testers felt well-supported on the DreamCloud Mattress. We found the bed kept sleepers in this weight class aligned in all positions, though there was some pushback for side sleepers.
The DreamCloud doesn't "hug" the body like other all-foam or hybrid mattresses that contain more memory foam in the comfort layers. It is ideal for the average weight sleepers who are less concerned about having a mattress that conforms to their body, and more interested in being supported by their mattress. Back pain sufferers should find this medium-firm bed gives them the relief they are seeking.
Heavyweight Sleepers – More than 230 lbs.
Although the DreamCloud can be comfortable to people of all sizes, our heavyweight sleepers weighing over 230 pounds enjoyed this mattress the most. The DreamCloud's hybrid construction and innerspring core provides great support without any sinking or sagging.
Heavyweight sleepers who tend to sleep on their sides preferred the DreamCloud the most. The DreamCloud promotes spinal alignment in side sleepers. This mattress offers a combination of support and comfort to heavyweight sleepers who prefer any sleep position, however.
Pricing and Discounts
Twin XL $899
Full $999
Queen $1,099
King $1,299
California King $1,299
DreamCloud Coupons and Promos
Save $200 on a DreamCloud Mattress.
Code = TUCK
Other DreamCloud Sleep Products
How Does the DreamCloud Mattress Compare to Other Beds?
Comparing mattresses helps shoppers find the best bed for their needs. Here we compare the DreamCloud Mattress to three other mattresses with similar features and ratings.
DreamCloud vs. WinkBed
The DreamCloud and WinkBed Mattresses are high-profile hybrid mattresses, with WinkBed measuring 14.5 inches thick in comparison to DreamCloud's 15 inches. Some sleepers prefer a high-profile mattress because it reduces the amount they must bend to get in and out of bed.
DreamCloud and WinkBed Mattresses are both made with quality materials and are well-constructed mattresses. Both are responsive and have a similar feel, although they differ in terms of comfort layer materials.
Both have a gel-infused foam layer, but the WinkBed also contains microcoils and a cotton lumbar pad. The mattresses perform similarly on motion isolation, and temperature neutrality, but the WinkBed doesn't produce as much odor because of the different materials contained in its comfort layer. The WinkBed also has fantastic edge support, some of the best we've tested.
The WinkBed comes in four firmness options. The Luxury Firm WinkBed is most similar to the DreamCloud, and both rate 6.5, or medium-firm, on the 10-point firmness scale. Lightweight sleepers who feel the DreamCloud is too firm for them could opt for the soft WinkBed option, which rates 4.5 on the firmness scale. Similarly, the WinkBed Plus rates 8 on the firmness scale, making it ideal for sleepers who weigh over 300 pounds.
Read our complete WinkBeds Mattress Review.
DreamCloud vs. Brooklyn Aurora
Like the DreamCloud, the Brooklyn Aurora Mattress is a high-profile hybrid mattress constructed with a pocketed coil and dense polyfoam support core. The Brooklyn Aurora conforms to the body, so it is a good choice for sleepers who like to feel "hugged." The DreamCloud is more responsive, and doesn't conform to the body as much as the Aurora.
In addition to polyfoam and gel memory foam, layers similar to those in the DreamCloud, the Brooklyn Aurora contains copper-infused phase-change material. Phase-change material is deeply conforming and accounts for the different experience this mattress provides.
Because it cradles the body, Aurora offers better pressure relief for most sleepers than the DreamCloud. The Aurora also excels in motion isolation, making it a great choice for sleepers that are easily distributed by their sleep partner moving in the bed.
The DreamCloud rates 6.5, or medium-firm, on the 10-point firmness scale. The Brooklyn Aurora comes in three firmness options, which could be of interest to sleepers of extremely light or heavy weights who feel the DreamCloud is either too firm or doesn't provide enough support. The Brooklyn Aurora firmness options are 3.5 (soft), 5.5 (medium), and 7.5 (firm).
Read our complete Brooklyn Bedding Aurora Mattress Review.
DreamCloud vs. Allswell Supreme
The Allswell Supreme is a luxury hybrid mattress constructed similarly to the DreamCloud. Both mattresses contain pocketed coils in the support core, as well as polyfoam and memory foam comfort layers. The Allswell Supreme is 14 inches thick, just 1 inch thinner than the DreamCloud.
Differences in firmness made the Allswell Supreme more popular with our lightweight testers and the DreamCloud more popular with heavyweight testers. Average-weight sleepers seem to enjoy both mattresses about equally.
The Allswell Supreme rates 5.5, or medium, on the 10-point firmness scale, which is slightly less firm that the DreamCloud's 6.5 medium-firm rating. Heavyweight sleepers tend to prefer the DreamCloud over the Allswell Supreme because of the support it provides, while some lightweight sleepers find it too firm.
Read our complete Allswell Supreme Mattress Review.
DreamCloud vs. Saatva
Although the DreamCloud is a hybrid mattress and the Saatva is an innerspring mattress, both the DreamCloud and Saatva mattresses have a responsive rather than conforming feel to them. Both mattresses give sleepers the sensation that they are on top of, rather than sinking into, the mattress. Both mattresses also excel at temperature neutrality and edge support.
The DreamCloud has a high profile at 15-inch thickness, while the Saatva comes in 11.5- and 14.5-inch thickness options. The additional profile option of the Saatva could be useful to sleepers who don't prefer a high-profile mattress.
Unlike the DreamCloud, which rates 6.5 or medium-firm on the 10-point firmness scale, the Saatva comes in three firmness levels. The medium-firm Saatva is very similar to the DreamCloud. The medium-soft option, which rates 4 on the 10-point firmness scale could be an attractive choice for lightweight sleepers who find the medium-firm DreamCloud too firm. To learn more about these two beads, read our complete DreamCloud vs. Saatva Comparison.
| | | | | | |
| --- | --- | --- | --- | --- | --- |
| | DreamCloud Mattress | WinkBed | Brooklyn Aurora | Allswell Supreme | Saatva Classic |
| MATTRESS TYPE | Hybrid | Innerspring | Hybrid | Hybrid | Innerspring |
| PRICE RANGE | $1,598 | $1,299 | $1,699.00 | $999 | $1,795 |
| FIRMNESS OPTION | 6.5 | 4.5,6.5,7.5 | 3.5,5.5,7.5 | 5.5 | 4,6,7.5 |
| AVAILABILITY | online | online | online | online | online |
| SLEEP TRIAL | 365 nights | 120 nights | 120 nights | 100 nights | 365 nights |
| WARRANTY LENGTH | Lifetime | Lifetime | 10 Year | 10 Year, Limited | Lifetime, Limited |
DreamCloud Mattress FAQ
Sleep Trial

365 nights

Shipping

Anywhere in the U.S.

Warranty

Limited Lifetime

Made In

China
Where Can I Buy the DreamCloud Mattress? 

The DreamCloud Mattress is only available through the DreamCloud website.

Where Do They Ship? 

DreamCloud ships anywhere in the U.S.

White Glove Delivery?

White Glove Delivery is available for the cost of $149 for one item and $45 for each additional item.

Old Mattress Removal?

DreamCloud will coordinate old mattress removal on white glove delivery orders for an additional $20 mattress removal fee.

Full Delivery Policy

The delivery policy for DreamCloud mattresses is as follows:

DreamCloud ships throughout the U.S. Shipping is free in the contiguous U.S., but orders shipped to Alaska and Hawaii cost a fee of $150. DreamCloud does not ship internationally or to U.S. territories.
The DreamCloud Mattress is vacuum compressed before shipping and sent to customers in a box. The shipping weight ranges from 74 pounds for a twin size mattress to 135 pounds for a California king mattress.
DreamCloud offers white glove delivery service, in which they will open and set up the mattress for you. This service costs $149 for the first item and $45 for each additional item. Customers who purchase white glove delivery service may opt to have their old mattress removed for a $20 fee.

Trial Period and Warranty Details

Trial Period and Guarantee

DreamCloud offers a 365-night sleep trial on their mattress.

During the sleep trial, customers may opt to return or exchange their mattress at any time.
Customers do not need to keep packing materials in order to return or exchange their mattress.
Customers wanting to initiate a return or exchange should contact DreamCloud via phone, email, or web chat.

Warranty

DreamCloud offers a lifetime warranty on their mattress.

The warranty only applies if damage occurs through normal use of the mattress.
Within the first 10 years of purchase, DreamCloud will replace a damaged mattress with a new one. After 10 years of purchase, DreamCloud will repair and recover damaged mattresses.
In order for the warranty to be honored, the DreamCloud Mattress must be used on a platform bed or "other suitable bed frame." Only the original purchaser can use the warranty. The warranty is void if the mattress has been burned, abused, or neglected.
DreamCloud will replace any mattress that develops impressions more than 1.5 inches deep. Impressions less than 1.5 inches deep are considered normal wear, and will not be repaired or lead to the mattress being replaced.
Company Information
Customer Service

7 of 10 owner experiences show customers have a positive experience with DreamCloud.

Company History

DreamCloud launched in January 2018.

BBB Rating

DreamCloud has earned an A- from the Better Business Bureau.

Physical Stores

DreamCloud does not operate any brick-and-mortar locations.

Contact DreamCloud

Find DreamCloud on Social