Meet Our Testing Team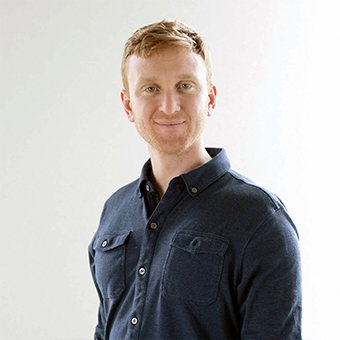 Jackson

Keith

Neil

Rachel
Recommended for...
Any type of sleeper regardless of weight or sleep position. The Saatva is available in multiple firmness and thickness settings, and most shoppers should be able to find a suitable design based on their body type and individual preferences.
Hot sleepers. Thanks to strong airflow through both coil layers, the Saatva offers very good temperature neutrality and sleeps exceptionally cool.
Value seekers. Considering its sophisticated design and strong performance across different categories, the Saatva has a very reasonable price-point. The company also offers free White Glove delivery, which includes in-home assembly and old mattress removal at no extra charge.
Not Recommended for...
People who prefer a traditional memory foam feel. The Saatva conforms more closely than most competing innersprings, but the mattress does not offer the same pressure-relieving body cradle as models with thicker memory foam layers.
Couples. Due to its more responsive surface, the Saatva does not offer much motion isolation. This may be problematic for people who awaken easily due to their co-sleeper's movements.
Video Review
Our testing crew evaluated the Saatva for edge support, pressure relief, and other key performance factors. To see their findings, check out the video below.
Ratings Summary
Our testing team conducted an extensive evaluation of the Saatva mattress. This review and rating process consists of three parts: in-house evaluation, external sleep testing, and data collection of verified owner experiences. To learn more about our review process, read our methodology here.
Our performance criteria and ratings for the bed are listed in the table below.
As you can see, the Saatva rates well in most performance categories, especially edge support, sex, and temperature neutrality. For a detailed look at each rating, check out our full breakdown below.
Sleep Position Ratings
As part of our ratings process, we evaluated the Saatva across different body types and preferred sleep positions. In addition to physical testing, we surveyed our sleep expert team and analyzed reviews from verified mattress owners and customers. Our findings are listed in the table below.
For more information on sleeping positions please see our guides for side, back, stomach, and combination sleepers.
Saatva Mattress Awards
Based on positive ratings from our testing teams and verified mattress owners, the Saatva has earned the following awards in our Mattress Guides.
How Is the Saatva Constructed?
Cover
The Saatva features a Euro-top cover, a layer of foam/fiber padding intended to make the surface feel softer. The Euro-top for 'Plush Soft' and 'Luxury Firm' models contains 1.25 inches of soft polyfoam, while the 'Firm' has 1.5 inches of firm polyfoam. All three settings also include an 0.75-inch Euro-top layer of dacron fibers beneath the polyfoam.
This extra padding layer can be especially beneficial for side sleepers, who often need more cushioning beneath the hips and shoulders for even spinal alignment. The cover fabric is 100 percent organic cotton and has an exceptionally soft hand-feel.
Comfort Layers
All versions of the Saatva are constructed with a top polyfoam comfort layer and a second memory foam layer. These components collectively measure 1 inch thick. The 'Plush Soft' model offers the closest body-conforming due to the its softer feel and use of soft polyfoam in the comfort system, while the 'Luxury Firm' or 'Firm' models conform less and provide a more even plane for sleepers.
See our 'Firmness and Feel' breakdown below for a detailed look at each firmness setting.
Transitional Layer
Beneath the comfort layers, the Saatva contains 4-inch pocketed coils made from recycled steel. The coils have a gauge of 14.5, which is a mid-level thickness. Comparatively, coils found in most mattresses range from 12-gauge (thickest) to 17-gauge (thinnest). The Saatva's pocketed coils provide some responsiveness but do not feel as springy or stiff as thicker lower-gauge coils, making them more comfortable for sleepers.
This transitional layer acts as a buffer that prevents sleepers from sinking through the comfort layers and into the bonnell coils, which feel much firmer and denser. The pocketed coils also add to the Saatva's responsive feel.
Support Layers
The Saatva's support core consists of recycled-steel bonnell coils, which are 13-gauge and fairly thick. This layer, along with the transitional coils, helps stabilize the sleep surface and reinforce the edges against deep sinkage. The 11.5-inch Saatva has 4-inch bonnell coils, while the 14.5-inch model has 7-inch coils.
Mattress Height
The Saatva may measure 11.5 or 14.5 inches, depending on the support core thickness. The 11.5-inch Saatva is considered medium-profile. This model sacrifices some bonnell coil thickness, but its coil-on-coil construction still ensures adequate support for most sleepers. The 14.5-inch Saatva, a high-profile model, offers exceptional support – especially for heavier individuals.
Customers should note there is no pricing difference between the 11.5-inch and 14.5-inch profiles in any given size.
Saatva Model
Firmness Level
Thickness
Support Core Components
Comfort Layer Components
Cover Components
'Plush Soft'
Medium-Soft (4)
11.5″ or 14.5″
4″ 13-gauge Recycled Steel Bonnell Coils (11.5″)
7″ 13-gauge Recycled Steel Bonnell Coils (14.5″)
0.6″ Polyfoam
0.4″ Memory Foam
4″ 14.5-gauge Pocketed Coils
100% Organic Cotton Euro-top Cover
1.25″ Soft Polyfoam
0.75″ Dacron Fiber
'Luxury Firm'
Medium-Firm (6)
11.5″ or 14.5″
4″ 13-gauge Recycled Steel Bonnell Coils (11.5″)
7″ 13-gauge Recycled Steel Bonnell Coils (14.5″)
0.6″ Polyfoam
0.4″ Memory Foam
4″ 14.5-gauge Pocketed Coils
100% Organic Cotton Euro-top Cover
1.25″ Soft Polyfoam
0.75″ Dacron Fiber
'Firm'
Firm (7.5)
11.5″ or 14.5″
4″ 13-gauge Recycled Steel Bonnell Coils (11.5″)
7″ 13-gauge Recycled Steel Bonnell Coils (14.5″)
0.6″ Polyfoam
0.4″ Memory Foam
4″ 14.5-gauge Pocketed Coils
100% Organic Cotton Euro-top Cover
1.5″ Polyfoam
0.75″ Dacron Fiber
What Are the Firmness and Feel Like?
Each firmness setting for the Saatva has a distinct feel. The 'Plush Soft,' which we consider medium-soft (4) on our own firmness scale, conforms very closely to the sleeper's body thanks to its softer feel and comfort layer of soft polyfoam. This characteristic, combined with the bed's responsive coil-on-coil design, creates a feeling of sleeping "on" and sleeping "in" the mattress.
The 'Luxury Firm,' which we consider medium-firm (6), features soft polyfoam padding in the Euro-top for added plushness, but this setting only conforms to a moderate extent. The 'Firm' (7.5) lacks the the softer polyfoam comfort layer of the 'Luxury Firm' and 'Plush Soft.' As a result, sleepers experience minimal contouring and more even support. The 'Luxury Firm' and 'Firm' settings feel more like sleeping "on" – as opposed to sleeping "in" – the mattress.
Ratings Breakdown
Performance Ratings
Next, let's take an in-depth look at our performance ratings for the Saatva. Each rating is based on findings from our internal and external testing teams, as well as verified Saatva owner experiences.
Durability
Our testing and owner experiences suggest the Saatva has an expected lifespan of about six to eight years, which put the mattress on par with the average innerspring model. The bonnell coils are made from resilient steel and are fairly thick, while the pocketed coils in the transitional layer add extra reinforcement. Over time, the bed's coil-on-coil structure should ensure great stability.
However, the Saatva may begin to lose support as its foam layers deteriorate, and this can lead to body impressions forming in the sleep surface. Euro-top beds are particularly vulnerable to this type of wear and tear, since their surfaces are typically softer and less resilient.
Owners can protect their Saatva from foam deterioration and body impressions by rotating the mattress head-to-foot every three to six months. The Saatva is fairly heavy in all sizes, and more than one person may be needed to lift the mattress.
Motion Isolation
To evaluate the Saatva for motion isolation, we asked two testers to lie down on the mattress at the same time. One moved around while the other felt for the motion transferring across the mattress. The testers noticed a fair amount of movement during these tests, which can be attributed to the bed's responsive surface.
Innersprings – and, to a lesser extent, hybrids – usually isolate less motion for this reason. The coil systems cause the surfaces to feel bouncier, and this restricts the bed's ability to absorb transfer. Beds with foam support cores often provide better motion isolation.
Off-Gassing
Because the Saatva is not compressed for shipping, our testers did not notice any initial off-gassing when they first received the Saatva. Owner experiences also suggest low odor potential. We don't anticipate any long-term off-gassing issues with this mattress.
Innerspring and hybrid models are less likely to trap unpleasant smells due to strong airflow through their coil-based support cores. The Saatva's additional coil layer provides added circulation and odor prevention.
Pressure Relief
To evaluate the Saatva for pressure relief, our testers took turns lying on a sensory pad that monitors pressure build-up in the shoulders, hips, and other pressure-sensitive areas. They also rotated sleep positions to see if pressure increased or decreased when lying on their sides, back, and stomach.
Overall, the Saatva offered good pressure relief across all weight and sleep position groups. However, our testers found that firmness settings were an important factor. The 'Plush Soft' models conforms more closely to alleviate more pressure for lighter people – side sleepers in particular. The 'Luxury Firm' and 'Firm' models felt more supportive to heavier individuals while conforming to their bodies and alleviating pressure in the process.
Temperature Neutrality
Temperature neutrality is a key strength of the Saatva. Mattresses with coil support cores generate strong airflow, which cools off the interior and helps the bed maintain a comfortable temperature. The Saatva, thanks to its additional coil layer, offers even stronger circulation than the average innerspring or hybrid.
That said, the 'Plush Soft' model may sleep warmer than the other two firmness settings. Sleepers sink a bit more deeply into the softer setting, and this can restrict some surface airflow.
Edge Support
To evaluate the Saatva's edge support, our testers sat along the perimeter of the mattress as owners might do when getting in or out of bed. None of our testers noticed significant sinkage and all felt reasonably secure. They also took turns lying near the edges of the mattress to test for feelings of "roll-off." Again, the mattress felt very stable for all testers, even when they shifted positions.
The Saatva's very good edge support is largely due to its thick coil-on-coil support system, which provides above-average perimeter reinforcement. Owners may notice more sinkage as the mattress nears the end of its lifespan, but major structural issues are unlikely.
Noise
Considering how thick the Saatva's coil system is, the mattress is fairly quiet and should not pose major sleep disruptions for owners. The bonnell coils may begin to produce creaking sounds over time, but the pocketed coils are fairly quiet. However, the Saatva still has higher noise potential than the average all-foam or all-latex model, both of which are virtually silent.
Sex
The Saatva feels very springy, while its Euro-top and comfort layers provide some body-conforming. For many couples, this represents an ideal surface for amorous activities. The responsive surface allows them to use the entire surface of the bed and easily switch positions, but the foam offers excellent traction. Even compared to other innersprings, the Saatva rates exceptionally well in this category.
Sleeper Ratings
The ideal firmness and thickness settings for a mattress largely depend on a sleeper's body weight, shape, and preferred sleep position. In order to better inform our readers and avoid subjectivity in our review, we evaluated the bed with sleep testers of varying body types and position preferences.
Lightweight Sleepers – Less than 130 lbs.
Our lightweight testers were somewhat mixed about the Saatva, but overall their ratings were very positive. Side sleepers noted ample cushioning for their shoulders and hips, particularly with the 'Plush Soft' model. Padding these areas of the body can correct spinal alignment issues associated with this position. Back and stomach sleepers enjoyed the 'Plush Soft' and 'Luxury Firm' models, noting a good balance of body-conforming and even support.
Ratings from this weight group were less favorable for the 'Firm' model. Sleepers weighing less than 130 pounds often find firmer beds do not conform closely enough, resulting in less pressure relief.
Average Weight Sleepers – 130 to 230 lbs.
Our average weight testers also enjoyed the Saatva. This was especially true for stomach sleepers weighing 130 to 230 pounds, who noted excellent overall support from the 'Luxury Firm' and 'Firm' models. Many people carry a large amount of weight in the midsection, and sleeping face-down can cause the stomach to sink too deeply into the mattress. The Saatva's dual coil layers reinforce the bed very well to prevent this sinkage from occurring.
Back sleepers in this weight group found the Saatva very comfortable in all three settings, though the 'Luxury Firm' provided the most balanced feel. Side sleepers preferred the 'Plush Soft' and 'Luxury Firm' settings, noting ample cushioning and even spinal alignment.
Heavyweight Sleepers – More than 230 lbs.
Our heavyweight side and back sleepers found the Saatva's 'Luxury Firm' and 'Firm' settings most comfortable. These models do not hug the body as closely as the 'Plush Soft,' resulting in enhanced support for the shoulders and hips.
Additionally, heavyweight testers noted better overall support with the 14.5-inch model due to its extra coil strength. This thicker profile, combined with the 'Firm' setting, ensures optimal stability for most sleepers weighing more than 230 pounds.
Pricing and Discounts
Twin $935
Twin XL $1,225
Full $1,695
Queen $1,795
King $2,195
Spilt King $2,450
Cal King $2,195
How Does the Saatva Compare to Other Beds?
We urge all mattress shoppers to browse different brands and models in order to find the bed that best suits them. In this next section, we'll see how the Saatva stacks up against a few Saatva models and some similarly constructed mattresses from competing brands.
Saatva vs. Saatva HD
The Saatva HD is a hybrid model specifically designed for heavier individuals. The mattress contains comfort layers of zoned latex and high-density memory foam, while the support core contains 12.5-gauge bonnell coils reinforced with high-density polyfoam pillars. These sturdy components reinforce the mattress very well and prevent larger sleepers from sinking too deeply.
Although the Saatva HD's robust design is very well suited for those weighing more than 230 pounds, lighter people will probably find the mattress too firm. This is especially true for lightweight side sleepers. The flagship Saatva in its 'Plush Soft' or 'Luxury Firm' settings is better suited for those who weigh less than 130 pounds. In terms of similarities, the Saatva and Saatva HD have earned comparable performance ratings for edge support, temperature neutrality, sex, and pressure relief.
Pricing will likely be a factor for shoppers because the Saatva HD's price-point is more than double the Saatva's, though both beds qualify for free White Glove delivery. Heavier people should consider the Saatva HD for its extra support, while lighter individuals will likely prefer the flagship Saatva instead.
Read our full Saatva HD Mattress Review.
Saatva vs. Loom & Leaf
The Loom & Leaf is Saatva's luxury memory foam mattress. Constructed with two memory foam layers on top of a high-density foam base, the mattress offers close body-conforming and excellent pressure relief. The Loom & Leaf is ideal for those who prefer sleeping "in" – as opposed to "on" – the mattress. The Saatva is much more responsive by comparison.
Due to its coil system, the Saatva promotes stronger airflow and sleeps noticeably cooler than the Loom & Leaf. The thick coil system also ensures better edge support. The Loom & Leaf, on the other hand, completely eliminates motion transfer and does not produce any noise, making it better for couples.
The Saatva and Loom & Leaf each qualify for Saatva's free White Glove delivery offer, but the latter is more expensive. Sleepers who appreciate the deep, pressure-relieving body cradle of memory foam beds will probably enjoy the Loom & Leaf more, but the Saatva is better suited to those who prefer a bouncier innerspring feel.
Read our full Loom & Leaf Mattress Review.
Saatva vs. Zenhaven
The Zenhaven is a flippable latex mattress from Saatva. One side of the bed feels medium-soft and offers close body-conforming, while the other side has a firm feel and conforms very little. Due to the high responsiveness of latex, the Zenhaven creates a combined feeling of sleeping "on" and sleeping "in" the mattress.
The natural resiliency of latex gives the Zenhaven excellent durability. The mattress also isolates more motion than the Saatva and does not make any noise. However, the Saatva outperforms the Zenhaven in other categories, such as temperature neutrality and edge support.
As a Saatva model, the Zenhaven also qualifies for free White Glove delivery, but this model is considerably more expensive than the Saatva. People who appreciate the versatility of flippable beds, as well as couples seeking a less disruptive mattress, may wish to opt for the Zenhaven, while the Saatva provides more overall support and tends to sleep cooler.
Read our full Zenhaven Mattress Review.
Saatva vs. Brooklyn Bedding Aurora
The Brooklyn Bedding Aurora is a high-performance hybrid constructed with a phase-change cover to keep the surface cool, along with a thick polyfoam comfort system and 8-inch pocketed coils. The mattress slightly outperforms the Saatva in temperature neutrality thanks to its phase-change component, while its comfort layers conform closely, alleviate pressure very well, and provide great motion isolation.
Like the Saatva, the Brooklyn Bedding Aurora comes in three firmness settings. A softer option is best suited to lighter people, particularly side sleepers, while the medium and firm settings provide stronger support for heavier individuals. Both the Saatva and Brooklyn Bedding Aurora also offer very good edge support due to their thick coil systems.
The Brooklyn Bedding Aurora is considerably more expensive, but for many sleepers, the mattress represents an ideal balance of pressure relief, cooling, and sleeper support. The Saatva still performs very well in these categories, and its lower price-point may entice some shoppers.
Read our full Brooklyn Bedding Aurora Mattress Review.
Saatva vs. DreamCloud
The DreamCloud is a luxury hybrid mattress. Like the Saatva, the DreamCloud features a Euro-top cover followed by polyfoam and memory foam layers. However, the mattress has a responsive, medium-firm feel and does not conform very closely to the body. This creates a floating feeling akin to sleeping "on" the mattress, which is similar to the Saatva's firmest settings.
Aside from these differences, the Saatva and DreamCloud are fairly similar. Each model features a thick coil system that provides very good edge support and promotes steady airflow to keep the mattress cool. Additionally, both mattresses are excellent for sex due to their above-average responsiveness.
The DreamCloud and Saatva are both reasonably priced, given their advanced designs and high-quality materials. Those who prefer the responsive feel of traditional innersprings will likely enjoy the DreamCloud, while people who like more body-conforming should pick the Saatva instead.
Read our full DreamCloud Mattress Review.
Saatva vs. WinkBed
Like the Saatva, the WinkBed is a coil-on-coil innerspring available in medium-soft, medium-firm, and firm settings. A firmer 'WinkBed Plus' setting designed for heavier individuals is also available. The WinkBed's comfort layers of polyfoam and foam-encased minicoils cushion the sleeper's body to alleviate pressure points, and 8-inch pocketed coils provide great overall stability.
Both the Saatva and WinkBed offer very good temperature neutrality thanks to steady airflow through their dual coil layers. Edge support is another shared strength, which is to be expected from most mattresses with thick coil systems. The WinkBed isolates a bit more motion transfer due to its thicker comfort system, while the Saatva's highly responsive surface is better for sex.
The WinkBed is considerably more expensive. This model is better suited to couples and people with pressure point issues, but the Saatva's lower price will likely be a factor for many shoppers.
Read our full WinkBed Mattress Review.
Saatva vs. Avocado
The Avocado Mattress is a latex hybrid mattress with an eco-friendly construction. The feel is firm (7) thanks to the layers of Dunlop latex and strong coils. A variant with an optional 2-inch pillow top of additional latex is available for an extra charge, adjusting the firmness to a medium firm (6) feel. By contrast, the Saatva's most similar variant is the Firm option with a firm (7.5) feel. Two softer options are also available, giving the Saatva more range when it comes to firmness.
The Avocado and Saatva mattresses perform similarly when it comes to many aspects of mattress performance, thanks to their thick, robust coil systems and relatively thin comfort layers. That being said, there are distinct differences between the two. The Avocado is more durable thanks to its latex layers, with slight edges in terms of isolating motion and sleeping cool. The Saatva tends to allow for more conforming and pressure-relief with a smaller amount of off-gassing.
Both models are similarly and affordably priced for being high-quality hybrid mattresses, although the Saatva has a slight edge in pricing. While the Avocado performs relatively well for sleepers of a variety of sizes and positions, the bed's rather firm feel gears it toward stomach sleepers as well as average to heavyweight sleepers. Lightweight sleepers and those who prefer a softer feel will likely want to gravitate toward one of the Saatva's two softer options of either a medium-soft (4) or medium-firm (6).
| | | | | | | | |
| --- | --- | --- | --- | --- | --- | --- | --- |
| | | | | | | | |
| MATTRESS TYPE | | | | | | | |
| PRICE RANGE | | | | | | | |
| FIRMNESS OPTION | | | | | | | |
| AVAILABILITY | | | | | | | |
| SLEEP TRIAL | | | | | | | |
| WARRANTY LENGTH | | | | | | | |
Read More Saatva Comparisons
Saatva FAQ
Sleep Trial

365 nights

Shipping

Free White Glove delivery

Warranty

Lifetime

Made In

USA & Canada
Where Can I Buy the Saatva?

The Saatva is exclusively available for purchase on the Saatva website. The mattress is not sold through any third-party retailers, including Amazon.com, and Saatva does not operate any brick-and-mortar locations. Saatva operates a showroom in NYC.

Where Do They Ship?

Saatva ships mattresses to addresses in the contiguous U.S. and parts of Canada.

White Glove Delivery?

Saatva offers free White Glove delivery to all customers in the contiguous U.S.

Old Mattress Removal?

Old mattress removal is included free-of-charge with White Glove delivery upon request.

Full Delivery Policy

Saatva's delivery policy for Saatva mattresses is as follows:

Saatva does not charge a cancellation fee prior to the day of delivery.
Customers will be given a four-hour window for the time of delivery on the predetermined day.
If the delivery does not occur within the pre-agreed four-hour window, then customers may choose to receive a full refund.
If the wrong mattress is delivered, then the customer may arrange a new delivery time at no additional cost. In the meantime, they will be allowed to use the incorrect mattress; once the correct delivery has been made, the original mattress will be donated to charity.
An adult (18 years or older) must be on the premises at the time of delivery.

Trial Period and Warranty Details

Trial Period and Guarantee: Saatva offers a 365-night sleep trial for the Saatva mattress.

This sleep trial does not require a break-in period of any kind; customers may return their mattress for a refund at any point of the 365-night trial.
In the event of a return, customers will be issued a full refund minus a flat transportation fee of $99.
Size, firmness, and thickness exchanges are also offered during the 365-night trial. Customers may exchange their bed for a flat shipping fee of $99.

Warranty: Saatva offers a lifetime warranty for the Saatva:

The warranty is completely nonprorated. During the first two years, Saatva will replace a mattress at no extra charge if it is deemed defective. For the remaining warranty period, Saatva will repair and re-cover a Saatva mattress for a flat fee of $149.
Saatva also offers the 'Fairness Replacement Option' in lieu of standard warranty coverage. Owners may purchase a new bed at a discounted rate, rather than having their current mattress repaired.. Saatva does not charge a delivery fee and owners may keep their old mattress at no extra cost.
The warranty is contingent on the use of a proper support system. The warranty will be voided if a Queen or King mattress is used with a metal bed frame that does not have a five- or six-legged support structure. The warranty will also be voided if a Twin or Full mattress is used with a metal bed frame that does not have four legs.
The warranty covers sagging or indentations in the sleep surface that measure 1 inch or deeper.
The warranty does not cover sagging or indentations that measure less than 1 inch deep. Additionally, the warranty will not cover physical damage to the mattress, including burns, cuts, or stains.
Customers must notify Saatva in writing regarding any claims.
The warranty is exclusively available for original owners that purchase their mattress from Saatva or an authorized retailer. Those who buy or acquire their mattress from the original owner or a non-authorized retailer will not be eligible for warranty coverage.
Company Information
Customer Service

9 out of 10 customer experiences show consumers have had a positive experience with Saatva, irrespective of whether or not they liked the product.

Company History

Saatva was launched in 2011.

BBB Rating

Saatva currently holds an 'A+' rating with the Better Business Bureau.

Physical Stores

Saatva does not operate any brick-and-mortar stores but does have a showroom in NYC. All purchases and deliveries are arranged online.

Contact Saatva

Find Saatva on Social