Meet Our Testing Team

Lauren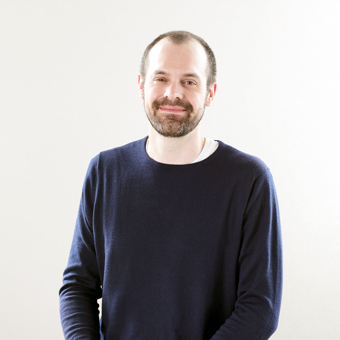 Brad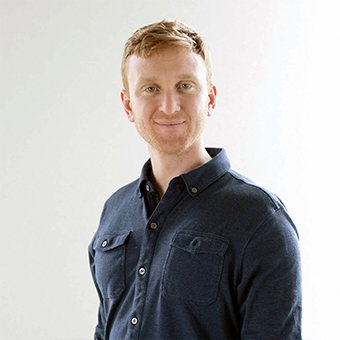 Jackson

Keith
General Overview
Pros
The gusseted design will help the pillow retain its height/shape much longer than a traditional pillow
The pillow is hypoallergenic, mildew-proof and resistant to dust mites
Promotes spinal alignment for most sleep positions
Designed to sleep cool and wick away moisture
Machine washable cover and outer core
Cons
It might be too soft, especially for side sleepers
Limited size availability
Fairly high price-point
Buy the Saatva Pillow today at the lowest price.
Check Price
It's always a good idea to get user feedback when trying to determine how much you might like a product. In this section, we'll look at how past Saatva customers have felt about the different features and characteristics of the pillow.
The following table lists our ratings for the Saatva Pillow in terms of durability, odor potential, and other important factors.
Those who bought a Saatva Pillow enjoyed sleeping on it. Particularly, they appreciated its plush, hotel-quality luxuriousness. The only real complaints were from stomach sleepers, who found that it was too plush for their liking or some who felt it wasn't as adjustable as they wanted.
Still, most feedback about the Saatva Pillow in terms of comfort and quality was largely positive.
What Type of Sleeper is Best Suited to a Saatva Pillow?
A sleeper's experience with a pillow often depends on his or her body weight and preferred sleep position.
Based on owner experiences and product analysis, the Saatva Pillow has earned the following ratings from sleepers with different weights and position preferences.
For more information on sleeping positions please see our pillow guides for side, back, and stomach sleepers.
| | | | |
| --- | --- | --- | --- |
| Weight | Light | Average | Heavy |
| Sleep Position | Less than 130 LBS | 130 LBS - 230 LBS | Greater than 230 LBS |
| Side | | | |
| Back | | | |
| Stomach | | | |
The Saatva Pillow promotes proper spinal alignment among most sleepers.
Still, some sleepers will find the Saatva Pillow is more comfortable depending on your sleep position or how you adjust the pillow. For example, side sleepers will appreciate the firmness and loft created by the complete, gusseted pillow.
Meanwhile, the inner Talalay latex core may work better for those on their back.
Compare Pillows
In the table below we compare and contrast the Saatva Pillow with similar pillows currently available for purchase.
Similar Pillow Options
Bear Pillow

Hybrid Pillow

Zoned Talalay Latex

FIRMNESS
Medium
Medium Soft (Quilted side)
Mediaum Firm (Flat side)
Soft
Firm
LOFT
5.5"
5"
4 1/2"
7"
SIZES
Standard
King
Standard
Queen
Queen
King
Pillow Technical Details
What You Need to Know About Saatva Pillows
Sizing and Pricing
First, let's look at current price-points for the Saatva Pillow in each available size.
Queen

$145

King

$165
Construction and Firmness
The Saatva Pillow possesses a unique "three-layer" design. The outer cover is composed of 100% organic cotton. Its gusseted design helps the pillow maintain its height and shape instead of flattening over time. The outer core of the pillow is comprised of a silk-like, micro-denier fiber substance that can be thought of as a down alternative. Lastly, the inner core of the pillow is made up of shredded 100% American Talalay latex.
The pillow is adjustable—with a loft that ranges between two and eight inches depending on the removal of the inner or outer pillow core. Both the cover, which unzips, and the outer core are machine washable. Although the pillow contains a shredded latex core, it's hypoallergenic. During construction, Saatva washed the Talalay latex five times to remove the latex proteins known to cause allergies.
The overall pillow firmness is described as Medium-Soft. Although ideal for back and some side sleepers, the softness level might not be suitable for stomach sleepers.
The next table lists firmness, loft, and composition specs for the Saatva Pillow. Please note the pillow is adjustable, with a loft that ranges between 2″ and 8″ depending on whether the inner and/or outer core are used.
Product Name
Firmness Options
Loft
Interior Components
Cover Components
Saatva Pillow
'Medium Soft'
2″ to 8″ (varies by layers used)
100% Talalay latex (inner core)
Shredded 100% cotton microdenier (outer core)
100% organic cotton
Gusseted ends
Firmness Options: The Saatva Pillow is available in a 'Medium Soft' setting. Adjusting the layers does not affect the firmness to a noticeable extent.
Package Deals: Saatva offers a $20 discount if you purchase two Saatva Pillows.
Saatva Coupons and Discounts
Our readers get the best price on a Saatva Pillow.
Sleep Trial

45 nights

Shipping

Free for all orders

Warranty

None

Made In

USA
Can You Wash the Saatva Pillow?

The cover and outer core can be occasionally machine-washed. Saatva recommends washing these components no more than three times per year to preserve the materials. The inner latex core should never be washed in a machine.

Saatva Pillow Care Instructions

Instructions For First Time Use: No special care is needed for use. It's worth noting that Saatva does not compress their pillows, a practice that can detract from the life of a pillow.

Cleaning Instructions:

Unzip and remove the pillow cover prior to washing.
The outer core is machine washable, but the inner core is not.
Saatva recommends washing your pillow no more than twice per year and replacing it after three years.

Where Do They Ship?

Saatva ships their products to customers located anywhere within the United States and Canada via UPS ground.

Full Delivery Policy

Delivery Policy: Saatva Dream's delivery policy is as follows:

Orders received from customers by 2 PM will be shipped the very same day through UPS ground.
You'll be sent a tracking number that will let you monitor your order's status.
Depending on where you live, orders should typically take between one and five days to reach you.

Trial Period and Warranty Details

Trial Period and Guarantee

Saatva offers a 45-night sleep trial for the Saatva Pillow.

Unlike some retailers, which time the window according to when you place your order, Saatva begins counting from the day you receive your pillow, giving you a full month and a half to decide if it's right for you. If not, send it back for a full refund.

If you wish to cancel your order, call 1-877-394-1075 before it ships. Otherwise, just return the pillow after you receive it. Saatva does not offer exchanges. The next best thing is to return your order and replace it with whatever item you prefer.

Warranty

Outside of the 45-day trial, Saatva offers a 1-year warranty for its pillows.
Company Information
Customer Service

9 out of 10 customers have had a positive experience with Saatva, irrespective of whether or not they liked their pillow.

BBB Rating

Saatva currently holds an 'A+' rating with the Better Business Bureau.

Company History

Saatva has been in business since 2010.

Physical Stores

Saatva has a "no stores" policy and does not operate any brick-and-mortar locations.

Contact Saatva

Find Saatva on Social