Meet Our Testing Team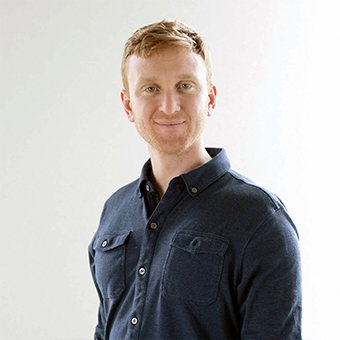 Jackson

Jim

Neil

Rachel
Recommended for...
People who sleep warm. Foam tends to absorb body heat, but Brooklyn Bedding combats this with two proprietary cooling phase-change layers. Overall, we've found the Aurora to be one of the coolest-sleeping hybrids on the market.
Side and stomach sleepers of any weight. The Aurora offers good support for most people. However, our testing found it to be most suitable for side and stomach sleepers due to the deep contouring which minimizes pressure points.
Couples interested in a hybrid mattress. Due to its foam comfort layers and individually encased coils, the Aurora has some of the best motion isolation we've seen in this mattress category.
Not Recommended for...
Those who dislike conforming foam mattresses. Although the Aurora has a pocketed coil support core, the comfort layers still offer highly-responsive foam contouring. Choosing the firm option can partially mitigate this, but people who prefer a stable sleep surface may prefer other mattress styles.
Back sleepers above 230 lbs. While the firm option provides enough support for heavier side and stomach sleepers, back sleepers in this category may find that their pelvis sinks in too deeply against the mattress. Over time, this may worsen lower back and hip pain.
Video Review
This review will explore everything you need to know about the Brooklyn Aurora, but sometimes seeing a mattress in action gives you a better idea of what it offers. Watch the video below to see our testing team put the Aurora through its paces and learn more about our findings.
Ratings Summary
Our testing team conducted an extensive evaluation of the Aurora Mattress. This review and rating process consists of three parts: in-house evaluation, external sleep testing, and data collection of verified owner experiences. To learn more about our review process, read our methodology here.
Our performance criteria and ratings for the bed are listed in the table below.
The Brooklyn Aurora performed well in all of our rating categories, particularly motion isolation, temperature neutrality, and pressure relief. You can find out more about these ratings — and how we came to our conclusions — by reading below.
Sleep Position Ratings
As part of our ratings process, we evaluated the Brooklyn Bedding Aurora across different body types and preferred sleep positions. In addition to physical testing, we surveyed our sleep expert team and analyzed reviews from verified mattress owners and customers. Our findings are listed in the table below.
For more information on sleeping positions please see our guides for side, back, stomach and combination sleepers.
| | | | |
| --- | --- | --- | --- |
| Weight | Light | Average | Heavy |
| Sleep Position | Less than 130 LBS | 130 LBS - 230 LBS | Greater than 230 LBS |
| Side | | | |
| Back | | | |
| Stomach | | | |
Brooklyn Bedding Aurora Awards
After analyzing our in-house testing results and reviews from verified customers, we've found several categories where the Aurora is a perfect fit.
How Is the Brooklyn Bedding Aurora Constructed?
Cover
Composed of cotton and quilted polyfoam, the Aurora's integrated cover has a plush, slippery feel and a smooth top weave. The white sleep surface is infused with Brooklyn Bedding's cooling phase-change molecules, which liquefy above 88 degrees and solidify under this temperature. The energy used in this process transfers heat from the sleep surface, keeping sleepers in an ideal temperature range.
Comfort Layers
The Aurora features two comfort layers. The first is a 1.5-inch layer of copper-infused phase-change Energex foam, which is part of the mattress's temperature regulation system. Copper has excellent conductivity, allowing it to transfer heat away from the sleep surface and into the same phase-change molecules used in the cover. In addition to its cooling qualities, copper is also antimicrobial and antifungal.
The second comfort layer, two inches of TitanFlex polyfoam, allows for a body-hugging sensation which leaves sleepers feeling cradled and offers significant pressure relief for side and stomach sleepers.
Transitional Layer
To prevent sleepers from sinking against the pocketed coils, the Aurora includes a 1-inch transitional layer of gel memory foam. Gel foams are also thought to improve temperature neutrality through better airflow.
Support Layers
Depending on its size, an Aurora mattress can include up to 1,189 individually-encased coils in its 8-inch pocketed coil layer. Since they are not connected to each other, the coils can respond individually for better motion isolation and improved back support. All of the Aurora's coils are a single gauge and are not ergonomically zoned, though this is partially mediated by the responsiveness of the comfort layers.
To provide reinforcement for the compressed coils and enhance the mattress's durability, the Aurora finishes with a 1-inch layer of high-density polyfoam.
Mattress Height
At 13.5 inches, the Aurora is an exceptionally thick mattress. Combined with its edge support, this height makes it a good choice for people who find it difficult to stand up from beds with a lower profile. With 4.5 inches of comfort layering, the Aurora also ensures that heavier sleepers won't sink against the support core.
Product Name
Firmness Options
Thickness
Support Core Components
Comfort Layer Components
Cover Components
Brooklyn Bedding Aurora
Soft (3.5)
13.5″
8″ Pocketed Coils

1″ High Density Polyfoam

1 1/2″ 3.5 PCF (12 ILD)Copper-Infused Energex Foam with Phase-Change Material

2″ 2.5 PCF (10 ILD) TitanFlex Foam

1″ Gel Memory Foam

Quilted Polyfoam with Cotton Top
Medium (5.5)
13.5″
8″ Pocketed Coils

1″ High Density Polyfoam

1 1/2″ 3.5 PCF (12 ILD) Copper-Infused Energex Foam with Phase-Change Material

2″ 3.5 PCF (18 ILD) TitanFlex Foam

1″ Gel Memory Foam

Quilted Polyfoam with Cotton Top
Firm (7.5)
13.5″
8″ Pocketed Coils

1″ High Density Polyfoam

1 1/2″ 3.5 PCF (12 ILD) Copper-Infused Energex Foam with Phase-Change Material

2″ 2.5 PCF (36 ILD) TitanFlex Foam

1″ Gel Memory Foam

Quilted Polyfoam with Cotton Top
What Are the Firmness and Feel Like?
Brooklyn Bedding sells the Aurora in three firmness levels: soft (3.5), medium (5.5), and firm (7.5). The soft and medium options generally appeal to lightweight and average-weight sleepers, while the firm option is more suitable for heavier people.
Regardless of the firmness level, our testers found the Aurora to have a softer feel than latex or coil-only mattresses due to its highly responsive contouring. Polyfoam mattresses like the Aurora generally have a high point elasticity, meaning that they compress mostly where the pressure is focused rather than over a wider area.
Our sleep testers sank gently into the comfort layers, giving them the sensation of sleeping "in", rather than "on", the mattress. While this minimized pressure points and was ideal for our side and stomach sleepers, some of our heavier testers found the Aurora too soft to allow for correct spinal alignment.
Ratings Breakdown
Performance Ratings
Next, we'll take a closer look at each performance ratings for the Brooklyn Bedding Aurora. These ratings are based on findings from our internal and external testing teams, along with reviews from verified Aurora owners.
Durability
While we can't assess the true lifespan of the Aurora Mattress in our testing process or by looking at owner experience data, we can estimate how durable it is based on its construction. The Aurora's hybrid construction lends itself to a longer lifespan, especially with its use of quality foams and over 1,000 individually wrapped coils. Pocketed coils are a very durable design, as they are the same width along the length of the coil as opposed to the more fragile hourglass shape of traditional springs.
Even compared to more inherently durable materials like latex, the Aurora should stand up well to the test of time. Overall, our team estimates the Brooklyn Aurora will have a lifespan of approximately eight years with normal use.
Motion Isolation
Our testing team was highly impressed with the Aurora's exceptional motion isolation. Testers who sleep with a partner found that the mattress transmitted very little movement when their partner shifted during the night, and, though they could feel when their partner got out of bed, there was significantly less disturbance than with other hybrid designs.
While contouring foam's high point elasticity allows for targeted compression, hybrids are often let down in this category by their coils, which tend to transfer more movement. The Aurora's pocketed coils, as they are individually encased, offer better motion isolation than connected innerspring designs. However, the Aurora improves upon its competitors to offer some of the best motion isolation we've seen in its class.
Off-Gassing
Other than an initial odor upon unboxing, our team found the Aurora to have little off-gassing and no noticeable lingering smell. Within 12 hours, the mattress had aired out sufficiently and had no discernible odor. All synthetic foam mattresses go through a short off-gassing period due to the presence of relatively harmless volatile organic compounds (VOCs). Still, the scent of VOCs — comparable to rubber or plastic — can be unpleasant. The Aurora's short airing period allows customers to sleep on it quickly without having to wait for the VOCs to dissipate.
Pressure Relief
Our pressure-mapping tests, along with the experiences of our sleep testers, show that the Aurora offers outstanding pressure relief. The degree of conforming is dependent on the firmness option, with lightweight individuals finding optimal pressure relief in the soft and medium models. Average and heavier weight folks should look to the medium and firm builds, respectively, depending on preference.
The 4.5 inches of foam in the comfort layers are ideal for pressure relief, as they compress beneath sleepers for a weightless, cradling sensation. The Aurora's use of dense, high-quality foams emphasizes these qualities, making for a soft sleep surface regardless of the mattress's firmness level.
Temperature Neutrality
The experiences of our sleep testers backed up the Aurora's claims of advanced temperature neutrality. Brooklyn Bedding's use of phase-change materials makes the mattress cool to the touch, something which was particularly apparent when our testers first laid down. The effect became less noticeable over time, but the bed still offered a much cooler-than-usual sleep experience.
One temperature concern with conforming synthetic foams is the lack of airflow. Our testing found that the use of gel foam and phase-change foam allowed for better circulation than other models which feature highly contouring foam, though less so than latex or coil-only options. Overall, the Aurora makes an excellent choice for warm sleepers who enjoy the pressure-relieving qualities of foam.
Edge Support
Through our in-house testing, we found that the Aurora's edge support is above average. Team members who sat on the edge of the bed were supported well and found it easy to rise to their feet. Similarly, our sleep testers were able to sleep reasonably close to the edge of the bed without feeling as though they were likely to roll off. However, heavier testers had to keep a wider margin between them and the mattress's edge to remain comfortable.
The strong perimeter of the mattress should be enticing for those with a sleep partner, since you tend to use more of the surface of the bed. Or, if you have trouble getting in and out of bed, you'll similarly enjoy the Aurora's sturdy edge.
Noise
The Aurora's pocketed coil core was quiet, though not silent, in our testing. Although our sleep testers reported some very soft creaking, this noise was significantly muffled by the foam layers and was not enough to distract them or prevent them from sleeping. Pocketed coils tend to wear better than traditional springs, but they may still begin to creak more over time. Regardless, most sleepers are unlikely to find the Aurora to be a noisy mattress.
Sex
Mattresses with foam comfort layers have less springiness and bounce than other models, making them less suitable for sex. The Aurora mitigates some of these qualities with responsive foam (allowing for greater traction) and its sturdy core.
These factors, combined with the mattress's good edge support and noise ratings, earned it a very good ranking in this category. Couples who switch positions often may find the soft and medium firmness options too conforming, while the firm option will provide slightly more ease of movement.
Sleeper Ratings
At this point in our reviews, we like to cover how well a mattress performs in different weight categories.
Bodyweight, shape, and preferred sleeping position are all crucial factors in determining the right mattress for any given person. To help our readers find their ideal mattress, and to avoid subjectivity, we sleep-test each mattress with testers of varying body shapes and position preferences.
Lightweight Sleepers – Less than 130 lbs.
Our lightweight sleepers found that the Aurora performed exceptionally well. This was particularly true for those who chose the soft or medium firmness options for their mattress, as lighter sleepers compress foam less than their heavier counterparts. This reduces the pressure-relieving capabilities of firmer mattresses, leaving them feeling uncomfortably hard.
At soft and medium firmness levels, testers reported that the Aurora balanced support with whole-body pressure relief. (The firm option, on the other hand, was more likely to create pressure points and result in next-day stiffness.) While all of our lightweight testers enjoyed this mattress, it was most suitable for side-sleepers due to the 4.5-inch thick comfort layering. Side sleepers dig in against mattresses with their shoulder and hip, making advanced pressure relief — like that offered by the Aurora — more important.
Average Weight Sleepers – 130 to 230 lbs.
While most of our average-weight sleep-tests preferred the Aurora's medium-firmness option, there were outliers who enjoyed the soft or firm choices. Sleepers closer to 130 pounds may want to consider the soft option, while those closer to 230 pounds may be interested in a firmer mattress.
Overall, our testers in this category agreed that the mattress provided a very good sleeping experience. Side-sleepers gave it the highest marks, as the foam cradled their body's curves and encouraged proper spinal alignment throughout the night. However, back and stomach sleepers also found the Aurora offered good support and pressure relief with minimal next-day stiffness.
Heavyweight Sleepers – More than 230 lbs.
Most people who weigh more than 230 pounds tend to prefer firm mattresses, and our testing team was no different. The Aurora's soft and medium-firmness options were not the right fit for our heavier sleep testers, as the comfort layers over-compressed and reduced both pressure relief and overall support.
However, the firm option was a very good fit for stomach and side-sleepers. The Aurora's 4.5 inches of comfort layering, combined with the gel foam transitional layer, prevented these testers from sinking too far into the bed. The pocketed coil core offered exceptional overall support, though some back sleepers found that their hips moved past the point of ideal spinal alignment. Heavier sleepers are also more likely to sleep warm, but our testers agreed that the Aurora's temperature regulation system allowed for a cool night's sleep.
Pricing and Discounts
Twin $999
Twin XL $1,249
Full $1,549
Queen $1,699
King $2,124
Cal King $2,124
Brooklyn Bedding Coupons and Promos
Save 20% on the Brooklyn Bedding Aurora
Use this checkout code = TUCKSLEEP20
Other Brooklyn Bedding Sleep Products
How Does the Brooklyn Bedding Aurora Compare to Other Beds?

During our testing process, we have the opportunity to notice the similarities and differences between different mattresses. In this section, we'll highlight details to keep in mind when trying to choose a hybrid mattress.
In addition to the Aurora, Brooklyn Bedding sells five other hybrid mattresses. All of them, except for the Bowery Hybrid, are available in soft, medium, or firm options.
Brooklyn Aurora vs. Brooklyn Signature
While both mattresses are hybrids, the Brooklyn Signature offers a more stripped-down version of Aurora's luxury features. Like the Aurora, the Signature has a pocketed coil support core, foam comfort layers, and a quilted polyfoam cover.
However, it has up to 237 fewer coils and lacks the Aurora's phase-change and copper-infused foams. It is also missing the 1-inch gel foam transitional layer used in the Aurora.
Overall, the Signature sleeps warmer than the Aurora, and is a noisier mattress, but is otherwise a good choice for customers looking for a more affordable hybrid. As with the Aurora, the three firmness options mean that the Signature should also appeal to a wide range of sleepers regardless of their weight or sleep position preferences.
Read our complete Brooklyn Bedding Signature Mattress Review.
Brooklyn Aurora vs. Brooklyn Spartan
Intended for athletes and other physically active individuals, the Brooklyn Spartan features a high-performance smart fabric cover developed to promote healing and alleviate pain. Both the Spartan and the Aurora have 4.5 inches of comfort layering, as well as up to 1,189 individually encased coils in their pocketed coil support core.
The Spartan also shares the Aurora's copper-infused foam and phase-change material comfort layers, though the Spartan's cover means that its temperature regulation system is less robust than the Aurora's.
Given their similarities, the Spartan and the Aurora are both likely to appeal to similar customers. In our testing, the Spartan was more popular among back sleepers, while the Aurora was favored by side and stomach sleepers. However, the primary deciding factor between the two beds is whether a customer is interested in the Spartan's smart fabric cover.
Read our complete Brooklyn Bedding Spartan Mattress Review.
Brooklyn Aurora vs. Brooklyn Bloom Hybrid
The Brooklyn Bloom is Brooklyn Bedding's eco-conscious hybrid option. Instead of the synthetic foam used in the Aurora's comfort layers, the Bloom features 3 inches of sustainable Talalay latex made using the natural latex extracted from rubber trees. Although this mattress contains none of the Aurora's phase-change materials or copper infusions, latex's inherent temperature neutrality still allows for a cool sleeping experience. Natural latex also compresses less than most polyfoams, so the Bloom offers a 'floating' feel in comparison to the Aurora's cradling sensation.
Reflecting the company's natural approach to this mattress, the Bloom's cover is made from a blend of organic cotton and Joma wool. As with the Aurora, the Bloom's support core consists of up to 1,189 pocketed coils and an inch of high-density polyfoam. Overall, customers who prefer latex or are interested in natural materials may want to consider the Bloom.
Read our complete Brooklyn Bedding Bloom Mattress Review.
Brooklyn Aurora vs. Brooklyn Bowery Hybrid
Brooklyn Bedding's most affordable hybrid model, the Brooklyn Bowery Hybrid lacks many of the Aurora's luxury features. Instead of the Aurora's 4.5 inches of comfort layering, the Bowery Hybrid instead offers a quilted gel foam cover and a single 2-inch polyfoam comfort layer. Given that it is a value-priced model, it also lacks the Aurora's phase-change materials and copper-infused foam. For a support core, the Bowery Hybrid has up to 952 pocketed coils paired with a 1-inch base of high-density polyfoam.
Although the Aurora fared much better in our testing than the Bowery Hybrid, it is also a luxury model with a luxury price tag. The Bowery Hybrid is an extremely affordable option, which may make it appealing to customers looking for an entry-level hybrid mattress.
While Brooklyn Bedding offers a wide range of hybrid mattresses, they aren't the only brand whose mattresses are similar to the Aurora. Read through the comparisons below to learn more about how the Brooklyn Aurora fares against similar mattresses.
Read our complete Brooklyn Bedding Bowery Mattress Review.
Brooklyn Aurora vs. the Casper Hybrid
The Casper Hybrid is a hybrid that comes in at a higher price point than the Aurora. Twelve inches in height, it features open-cell polyfoam and memory foam comfort layers, with a 7-inch pocketed coil and high-density polyfoam support core. At a 5.5 out of 10 firmness level, the Casper Hybrid is considered to be a medium feel mattress.
While the Aurora offers both phase-change materials and copper infusions, the Casper Hybrid's features are standard to most hybrid mattresses. However, its softer feel makes it a better choice for lightweight sleepers, particularly side sleepers under 130 pounds.
Read our complete Casper Hybrid Mattress Review.
Brooklyn Aurora vs. WinkBed
Like the Aurora, the WinkBed is a luxury hybrid with several top-of-the-line features. In addition to firmness options ranging from soft (4.5 out of 10) to firm (7.5), WinkBed also offers a PLUS variety that uses supportive latex to create an extra-firm (8) option for heavier sleepers.
At 14.5 inches, the WinkBed is even thicker than the Aurora, and this is reflected in its layers: three foam comfort layers, a cotton lumbar pad, and a 9.5-inch support core of pocketed coils and a polyfoam encasement. Given that the WinkBed has five firmness options to choose from, it is suitable for a wide range of weights and sleep styles. However, for the most part the Aurora scored better on sleep position ratings, and the WinkBed lacks the Aurora's signature cooling system.
| | | | | | |
| --- | --- | --- | --- | --- | --- |
| | Brooklyn Signature | Brooklyn Spartan | Brooklyn Bloom Hybrid | Brooklyn Bowery Hybrid | WinkBed |
| MATTRESS TYPE | Hybrid | Hybrid | Hybrid | Hybrid | Innerspring |
| PRICE RANGE | $999 | $1,999 | $1,398 | $799 | $1,299 |
| FIRMNESS OPTION | 3.5,5.5,7.5 | 3.5,5.5,7.5 | 5,7 | 6.5 | 4.5,6.5,7.5 |
| AVAILABILITY | online | online | online | online | online |
| SLEEP TRIAL | 120 nights | 120 nights | 120 nights | 120 nights | 120 nights |
| WARRANTY LENGTH | 10 Year | 10 Year, Limited | 10 Year, Limited | 10 Year, Limited | Lifetime |
Brooklyn Bedding Aurora FAQ
Sleep Trial

120 nights

Shipping

Free for standard-size mattresses

Warranty

10 years, non-prorated

Made In

USA
Where Can I Buy the Brooklyn Bedding Aurora?

The Aurora is available for purchase on the Brooklyn Bedding website, as well as Amazon.com. The company also operates 25 brick-and-mortar showrooms in Arizona and two additional locations in Utah.

Where Do They Ship?

Brooklyn Bedding ships mattresses anywhere in the United States and Canada.

White Glove Delivery?

Brooklyn Bedding does not offer White Glove delivery at this time.

Old Mattress Removal?

Old mattress removal is not available with any orders.

Full Delivery Policy

Delivery Policy: The delivery policy for Brooklyn Bedding mattresses is as follows:

All Brooklyn Bedding orders require one to three business days for processing.
Brooklyn Bedding ships mattresses in the U.S. and Canada using FedEx Ground. Processing requires two to three business days, and estimated delivery times are three to five business days after processing is complete.
Tracking numbers are created at the time of purchase, but will not be fully activated until FedEx processes the package at one of their warehouses. This means that the tracking number may not be available for at least one to two days after purchase.
Customers may choose expedited shipping for their mattress. In order to do so, they must contact Brooklyn Bedding by phone.
Shipping is free for standard-size mattresses, but custom orders may incur extra shipping charges.

Trial Period and Warranty Details

Trial Period and Guarantee: Brooklyn Bedding offers a 120-night sleep trial for both mattresses:

The sleep trial begins on the date that the mattress is received.
There is a mandatory 30-night break-in period. Customers must test out the mattress for at least 30 nights before they will be eligible to exchange the mattress or return it for a full refund.
Customers may only participate in the sleep trial once per calendar year.
Shipping fees, including expedited shipping charges, are non-refundable.

Warranty: Brooklyn Bedding offers a 10-year non-prorated warranty:

Warranty coverage begins on the date of purchase. Brooklyn Bedding will, at their sole option, repair or replace mattresses with defects for as long as the warranty is valid.
Brooklyn Bedding mattresses are designed for use with bed frames with 'solid support with little to no give'. These include 'slatted wood or metal foundations with slats no more than 4″ apart, wood or metal box foundations, and solid wood or metal platforms'. The warranty will be voided if an improper foundation is used to support the mattress. Improper foundations include box springs that are more than five years old and/or lack solid support, and slatted wood or metal foundations with slats that span more than 4″ apart.
Brooklyn Bedding may refuse to repair or replace a mattress or mattress component if the mattress is deemed 'unsanitary'.
The warranty is exclusively available to the original owner. Anyone who purchases the mattress from the owner does so 'as is', and will not receive warranty coverage.
Company Information
Customer Service

8 out of 10 owner experiences show customers have had a positive experience with Brooklyn Bedding, irrespective of whether or not they liked their mattress.

BBB Rating

Brooklyn Bedding currently holds an 'A+' rating with the Better Business Bureau.

Company History

Brooklyn Bedding, LLC was founded in 2009; its parent company, R&S Mattress, first launched in 1995. The company's latest product line launched in 2018.

Physical Stores

Brooklyn Bedding operates 25 brick-and-mortar showrooms in Arizona, as well as two locations in Utah. The company has also partnered with stores in Chicago, Edina, Bozeman, New York City, and McLean. A full store map can be found on the Brooklyn Bedding website.

Contact Brooklyn Bedding

Find Brooklyn Bedding on Social