Meet Our Testing Team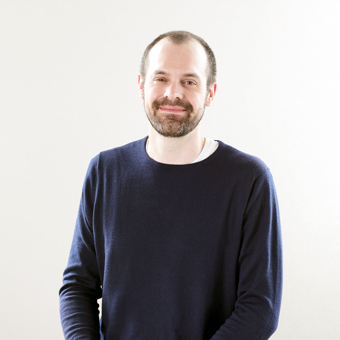 Brad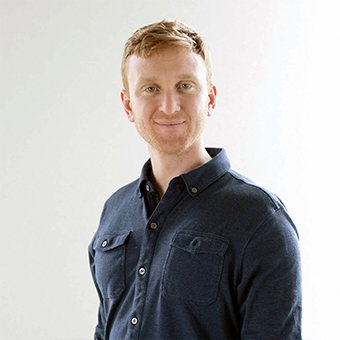 Jackson

Neil

Rachel
Recommended for...
Any type of sleeper in terms of weight or normal position. The Signature is available in three firmness settings ranging from soft to firm, ensuring most side, back, stomach, and combination sleepers of any weight can find a setting that provides the right balance of support and pressure relief.
Hot sleepers. Like many competing hybrids, the Signature offers strong airflow through the pocketed coil layer to help the entire mattress maintain a comfortable temperature.
Couples. The Signature offers better-than-average motion isolation and its pocketed coils are reasonably quiet.
Value-seekers. Compared to other hybrids of this quality and construction, the Brooklyn Bedding Signature has a below-average price-point.
Not Recommended for...
People who like the feel of all-foam beds. The Signature's comfort layers contour to the body, but the mattress is also fairly responsive and will not provide the same slow response and pressure-relieving cradle as a memory foam bed.
Those who prefer the springiness of traditional innersprings. Just as the Signature does not offer the same body-cradling as all-foam beds, it also lacks the high responsiveness of innersprings made with bonnell or offset coils.
Our Video Review
Our in-house testing team evaluated the Brooklyn Bedding Signature for motion isolation, temperature neutrality, support, and other key factors. Check out the video below to see our findings.
Ratings Summary
Our testing team conducted an extensive evaluation of the Brooklyn Bedding Signature. Our review and rating process consists of three parts: in-house evaluation, external sleep testing, and data collection of verified owner experiences. To learn more about our review process, read our methodology here.
Our performance criteria and ratings for the bed are listed in the table below.
As you can see, the Brooklyn Bedding Signature earned favorable ratings across all performance categories. You'll find a detailed look at each finding below.
Sleep Position Ratings
As part of our ratings process, we evaluated the Brooklyn Bedding Signature across different body types and preferred sleep positions. In addition to physical testing, we surveyed our sleep expert team and analyzed reviews from verified mattress owners and customers. Our findings are listed in the table below.
For more information on sleeping positions please see our guides for side, back, stomach and combination sleepers.
Brooklyn Bedding Signature Awards
Based on positive ratings from our testing team and mattress owners, the Brooklyn Bedding Signature has earned the following awards in our mattress guides.
How is the Brooklyn Bedding Signature Constructed?
Cover
The Signature has a cotton cover quilted with a half-inch layer of polyfoam beneath the fabric. The foam can help alleviate pressure for sleepers – particularly side sleepers, who often need extra cushioning beneath their shoulders and hips to fully align their body.
Comfort Layers
The mattress has a 2-inch comfort layer of gel-infused TitanFlex polyfoam. This material is more responsive than memory foam but contours closer to the body than latex. As a result, the layer alleviates pressure for sleepers but is also very supportive.
The comfort layer's feel depends on the Signature's firmness setting. The soft (3.5) setting provides the closest body-contouring. The medium (5.5) setting offers a mix of contouring and even support. Lastly, the firm (7.5) setting is exceptionally supportive and provides very little body-contouring.
Transitional Layer
The Signature features 2 inches of gel-infused Energex polyfoam beneath the comfort layer. This component acts as the bed's transitional layer, which provides a supportive buffer between the comfort layer and pocketed coils. The denser foam also prevents the comfort layer from sagging too much.
Support Layers
The Signature's support core includes 6 inches of pocketed coils. This layer stabilizes the entire bed and prevents excessive sagging, resulting in even support and less pressure for sleepers.
The perimeter coils also reinforce the edges to minimize sinkage whenever someone sits on the edge of the mattress, and air circulates freely through the layer for consistent temperature neutrality. For more information about these qualities, check out our in-depth look at the Signature's 'Edge Support' and 'Temperature Neutrality' ratings below.
A 1-inch layer of high-density polyfoam rests beneath the pocketed coils. This base layer adds extra reinforcement for the coils.
Mattress Height
The Brooklyn Bedding Signature measures 11.5 inches thick, giving it a taller-than-average profile. This makes getting in and out of bed easier for taller and/or larger people, many of whom struggle with lower-profile mattresses.
Product Name
Firmness Options
Thickness
Support Core Components
Comfort Layer Components
Cover Components
Brooklyn Bedding Signature
Soft (3.5)
Medium (5.5)
Firm (7.5)
11.5″
6″ Pocketed Coils
1″ HD Polyfoam
2″ Gel-infused TitanFlex Polyfoam
2″ Gel-infused Energex Polyfoam
Quilted Polyfoam
Cotton Top
What Are the Firmness and Feel Like?
Customers can choose from three firmness options for their Signature: soft (3.5), medium (5.5), and firm (7.5).
The soft setting provides a plush feel and deep contouring to alleviate pressure throughout the body. The medium setting offers a balance of contouring and support. The firm setting is very supportive and sinks very little. Of the three setting options, this one is best for those who prefer sleeping "on" – as opposed to "in" – their mattress.
Brooklyn Bedding advertises the Signature's settings as soft (3), medium (5), and firm (7). Although these numbers don't exactly match our team's firmness labels after testing, the descriptions are generally consistent with our findings.
Ratings Breakdown
Performance Ratings
Next, let's take a closer look at each performance rating for the Brooklyn Bedding Signature. These ratings are based on findings from our internal and external testing teams, along with reviews from verified Brooklyn Bedding owners.
Durability
Although Brooklyn Bedding previously sold this model as the #BestMattressEver, the current version of the Signature hybrid has only been available to the public for a couple of years. Because the mattress is fairly new, we're basing our durability rating on materials used to build the mattress, quality of construction, owner experience data, and Brooklyn Bedding's reputation.
Thanks to its high-quality foams and durable coils, we expect the Signature to perform for about seven years before a replacement is needed. This puts the bed on par with the average mattress lifespan of about six to eight years.
That said, the selected firmness may affect the Signature's longevity. Softer mattresses tend to deteriorate more quickly, which can lead to body impressions forming over time. Over time, these indentations can cause discomfort for sleepers and also compromise the bed's ability to maintain a flat, supportive surface. Firmer mattresses are more resistant to deep body impressions. For this reason, we expect Signature models with the firm setting to outlast models with soft and medium settings.
To further protect against deep body impressions, we recommend rotating the mattress head-to-foot every three to six months.
Motion Isolation
To evaluate the bed for motion isolation, we asked two testers to lie down on the mattress at the same. They found the surface reduces motion transfer to a significant extent, giving the mattress an edge over other hybrids. Our overnight sleep testers also noted better-than-average motion isolation.
The Signature's ability to isolate motion is largely due to the bed's thick comfort and transitional foam layers, which absorb and minimize most motion transfer whenever someone gets into/out of bed or shifts positions.
Hybrids tend to be more responsive and less effective at isolating motion transfer. The Signature is a notable exception to this rule, and we have awarded the mattress with a 'very good' rating in this category.
Off-Gassing
After removing the Signature from its box, our testers noticed some off-gassing odor. However, the smells were neither excessively strong nor persistent. When we tested the mattress after it had been unboxed for a few days, we did not detect any lingering odors.
Low odor potential is fairly typical for a hybrid because strong airflow through the coil layer causes initial smells to dissipate more quickly. Additionally, reviews from verified owners indicate off-gassing issues with the Signature are fairly uncommon.
Pressure Relief
We evaluated the Signature for pressure relief by asking testers in different weight groups to lie down on a sensory pad, which tracks pressure build-up throughout the body. Our results from this test indicate the Signature's pressure-relieving abilities depend on the selected firmness, as well as the sleeper's body weight and preferred position.
We found the soft setting provides the best pressure relief for lighter people and side sleepers due to its close body-contouring . This setting also alleviates pressure for heavier people, but they may sink too deeply into the bed, which can affect how supportive the mattress feels.
The medium setting provides very good pressure relief across all sleeper types and weights. The foam offers some body-contouring but also has a responsive feel, offering a good compromise of "sleeping on" and "sleeping in" the mattress. We recommend this setting for sleepers weighing between 130 and 230 pounds.
The firm setting provides minimal body-contouring. Heavier sleepers experience even weight distribution and consistent pressure relief, but the setting will probably be too firm for lighter people.
Temperature Neutrality
We found temperature neutrality to be a key strength of the Brooklyn Bedding Signature. Consistent airflow through the coil layer helps the bed maintain a reasonable temperature, and the comfort foam does not trap too much body heat.
The soft setting may sleep warmer than the medium and firm settings. This is fairly common, as beds with softer materials tend to absorb more body heat due to their closer conforming abilities. That said, we found all three firmness settings of the Signature reasonably cool and comfortable.
Edge Support
To evaluate edge support for the Signature, we asked our testers to sit and lie down near the bed's perimeter. We found the pocketed coils reinforce the bed very well, which results in less sinkage when owners sit near the edges. This was especially true for the medium and firm settings.
Our testers also found both sides very stable when sleeping near the edge of the bed. None of them experienced the feeling of "roll off" – a common issue for mattresses with weak edge support.
Noise
We did not notice any audible noises when testing the Signature hybrid. The coils have the potential to squeak and creak, especially as the mattress nears the end of its lifespan, but we don't believe the Signature will cause any major sleep disruptions.
Sex
The Signature is fairly responsive, and should be sufficiently bouncy and springy for sex. The soft setting provides the deepest body-cradling. Some couples have difficulty switching positions on soft sleep surfaces, but the deep sinking also provides more traction. The medium and firm settings, on the other hand, offer less traction but will probably be more comfortable for couples who frequently change positions.
The mattress is fairly quiet, as well. Although the coils may squeak and creak a bit, the Signature is more discreet for sex than many competing hybrid and innerspring models.
Sleeper Ratings
The ideal firmness and thickness settings for a mattress largely depend on a sleeper's body weight, shape, and preferred sleep position. In order to better inform our readers and avoid subjectivity in our review, our team evaluated the bed with sleep testers of varying body types and position preferences.
Lightweight Sleepers – Less than 130 lbs.
Our lightweight testers found the soft and medium settings most comfortable. The soft setting contours very closely to the sleeper's body, resulting in very good pressure relief and better spinal alignment for side sleepers. The medium setting does not offer the same pressure-relieving cradle, but it is a good option for lighter people who prefer a middle-of-the-road feel.
Due to its minimal body-contouring, the firm setting was less comfortable for sleepers under 130 pounds, especially side sleepers. This is to be expected since lighter individuals tend to prefer softer surfaces over firmer ones.
Average Weight Sleepers – 130 to 230 lbs.
Our average weight testers found all three settings to be comfortable, but said the medium option provided the best combination of pressure relief and support. Side sleepers noted ample padding for their shoulders and hips, while back and stomach sleepers found the surface even and sag-free.
The soft setting is a suitable option for average weight sleepers who like deep body-cradling. The firm setting, on the other hand, is a good choice for sleepers between 130 and 230 pounds who prefer little to no contouring.
Heavyweight Sleepers – More than 230 lbs.
Our heavyweight testers found the firm setting most comfortable. Minimal contouring, coupled with the bed's coil-reinforced design, creates a highly supportive surface for those who weigh more than 230 pounds.
The testers also found the medium setting very supportive. However, they experienced sagging and uneven support with the soft setting.
Pricing and Discounts
Twin $599
Twin XL $699
Full $849
Queen $949
King $1,249
Cal King $1,249
Other Brooklyn Bedding Sleep Products
Brooklyn Bedding Signature FAQ
Sleep Trial

120 nights

Shipping

Free for standard-size mattresses

Warranty

10 years, non-prorated

Made In

USA
Where Can I Buy the Brooklyn Bedding Signature?

The Signature is available for purchase on the Brooklyn Bedding website, as well as Amazon.com. The company also operates 25 brick-and-mortar showrooms in Arizona and two additional locations in Utah.

Where Do They Ship?

Brooklyn Bedding ships mattresses anywhere in the United States and Canada.

White Glove Delivery

Brooklyn Bedding does not offer White Glove delivery at this time.

Old Mattress Removal?

Old mattress removal is not available with any orders.

Full Delivery Policy

Delivery Policy: The delivery policy for Brooklyn Bedding mattresses is as follows:

All Brooklyn Bedding orders require one to three business days for processing.
Brooklyn Bedding ships mattresses in the U.S. and Canada using FedEx Ground. Processing requires two to three business days, and estimated delivery times are three to five business days after processing is complete.
Tracking numbers are created at the time of purchase, but will not be fully activated until FedEx processes the package at one of their warehouses. This means that the tracking number may not be available for at least one to two days after purchase.
Customers may choose expedited shipping for their mattress. In order to do so, they must contact Brooklyn Bedding by phone.
Shipping is free for standard-size mattresses, but custom orders may incur extra shipping charges.

Trial Period and Warranty Details

Trial Period and Guarantee: Brooklyn Bedding offers a 120-night sleep trial for both mattresses:

The sleep trial begins on the date that the mattress is received.
There is a mandatory 30-night break-in period. Customers must test out the mattress for at least 30 nights before they will be eligible to exchange the mattress or return it for a full refund.
Customers may only participate in the sleep trial once per calendar year.
Shipping fees, including expedited shipping charges, are non-refundable.

Warranty: Brooklyn Bedding offers a 10-year non-prorated warranty:

Warranty coverage begins on the date of purchase. Brooklyn Bedding will, at their sole option, repair or replace mattresses with defects for as long as the warranty is valid.
Brooklyn Bedding mattresses are designed for use with bed frames with 'solid support with little to no give'. These include 'slatted wood or metal foundations with slats no more than 4 inches apart, wood or metal box foundations, and solid wood or metal platforms'. The warranty will be voided if an improper foundation is used to support the mattress. Improper foundations include box springs that are more than five years old and/or lack solid support, and slatted wood or metal foundations with slats that span more than 4 inches apart.
Brooklyn Bedding may refuse to repair or replace a mattress or mattress component if the mattress is deemed 'unsanitary'.
The warranty is exclusively available to the original owner. Anyone who purchases the mattress from the owner does so 'as is', and will not receive warranty coverage.
Company Information
Customer Service

8 out of 10 owner experiences show customers have had a positive experience with Brooklyn Bedding, irrespective of whether or not they liked their mattress.

Company History

Brooklyn Bedding, LLC was founded in 2009; its parent company, R&S Mattress, first launched in 1995. The company's latest product line launched in 2018.

BBB Rating

Brooklyn Bedding currently holds an 'A+' rating with the Better Business Bureau.

Physical Stores

Brooklyn Bedding operates 17 brick-and-mortar showrooms in Arizona, as well as two locations in Utah. A full store map is found on the Brooklyn Bedding website.

Contact Brooklyn Bedding

Find Brooklyn Bedding on Social