Meet Our Testing Team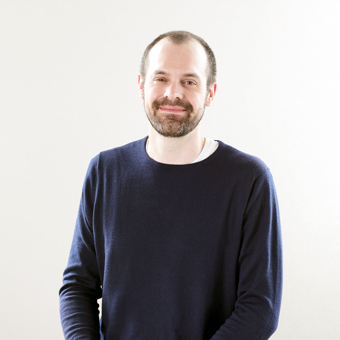 Brad

Elizabeth

Mari

Scott
Recommended for...
Any type of sleeper, especially back and side sleepers. The Bloom's moderate conforming and multiple firmness options level something close to universal comfort, but some stomach sleepers may prefer something firmer.
Hot sleepers. The Bloom offers excellent temperature neutrality thanks to its moisture-wicking cover, ventilated latex comfort layer, and pocketed coil support core with steady air circulation.
Couples. Compared to other hybrid mattresses, the Bloom offers better-than-average motion isolation and produces minimal noise.
Customers seeking an exceptionally durable mattress. Latex is more resilient than other mattress materials, and the Bloom's pocketed coils provide strong reinforcement to the entire bed. As a result, this mattress has a longer-than-average expected lifespan.
Not Recommended for...
Sleepers who prefer the close body-contouring of all-foam beds. The Bloom conforms to the body more closely than many competing latex hybrids, but it is also fairly responsive does not provide the same pressure-relieving cradle as models made from memory foam or polyfoam.
Shoppers on a budget. Although the Bloom is priced competitively with other latex hybrids, the mattress is somewhat spendy.
Video Review
Our testing crew evaluated the Brooklyn Bedding Bloom Hybrid for motion isolation, pressure relief, and other performance factors. To see the findings, check out the video below.
Ratings Summary
Our testing team conducted an extensive evaluation of the Brooklyn Bedding Bloom Hybrid. This review and rating process consists of three parts: in-house evaluation, external sleep testing, and data collection of verified owner experiences. To learn more about our review process, read our methodology here.
Our performance criteria and ratings for the bed are listed in the table below.
As you can see, the Bloom Hybrid earned favorable ratings across the board, particularly for the temperature neutrality, durability, and sex categories. For an in-depth look at how we evaluated the mattress, please see our ratings breakdown below.
Sleep Position Ratings
As part of our ratings process, we evaluated the Brooklyn Bedding Bloom Hybrid across different body types and sleeping positions. In addition to physical testing, we surveyed our sleep expert team and analyzed reviews from verified mattress owners and customers. Our findings are listed in the table below.
For more information on sleeping positions please see our guides for side, back, stomach and combination sleepers.
| | | | |
| --- | --- | --- | --- |
| Weight | Light | Average | Heavy |
| Sleep Position | Less than 130 LBS | 130 LBS - 230 LBS | Greater than 230 LBS |
| Side | | | |
| Back | | | |
| Stomach | | | |
Brooklyn Bedding Bloom Hybrid Awards
Based on positive ratings from our testing team and mattress owners, the Brooklyn Bedding Signature has earned the following awards in our Mattress Guides.
How Is the Brooklyn Bedding Bloom Hybrid Constructed?
Cover
The Bloom's quilted cover is made from a blend of natural Joma wool and organic cotton. Due to wool's above-average breathability and moisture-wicking properties, the cover minimizes body heat retention and helps the mattress sleep cool. This layer measures 1.25 inches thick in the 11-inch Bloom Hybrid and 2 inches thick in the 14-inch model.
Comfort Layers
The mattress has a comfort layer of blended Talalay latex. Although latex is generally more responsive than memory foam or polyfoam, the Bloom's comfort layer contours more closely to the sleeper's body than layers found in other latex hybrids. The result for most sleepers is a balance between "sleeping on" and "sleeping in" the mattress. The 11-inch Bloom Hybrid has a 1.5-inch latex layer, while this layer measures 3 inches thick for the 14-inch model.
The latex is ventilated, which helps promote steady airflow through the interior and keep the mattress cool. Latex is also more durable than foams and other materials used in mattress layers. For this reason, the mattress has a longer-than-average expected lifespan. Read more about these qualities in our 'Durability' and 'Temperature Neutrality' ratings breakdowns below.
The 11-inch model also contains a transitional layer of dense polyfoam, which is located between the latex and the support core. This layer is intended to reinforce the sleep surface for extra support. The 14-inch model does not include a transitional layer.
Support Layers
Like other hybrids, the Bloom's support core consists of pocketed coils. These coils help stabilize the bed and maintain even support for sleepers. They also bolster the edges and minimize sinkage when people sit along the perimeter, preventing feelings of "roll-off" for sleepers. The 11-inch Bloom Hybrid features coils measuring 6 inches thick, and the 14-inch model has 8-inch coils.
A 1-inch layer of high-density polyfoam lies beneath the coils. This base component provides extra reinforcement for the coil layer.
Mattress Height
The Bloom Hybrid is available in an 11-inch profile, which is considered average, and a 14-inch profile, which is considered above average. Both heights allow space for a deep latex comfort layer without sacrificing a thick coil system and reinforcing base layer. The result is exceptional support for all sleepers, particularly heavyweight individuals.
Product Name
Firmness Options
Thickness
Support Core Components
Comfort Layer Components
Cover Components
Brooklyn Bedding Bloom Hybrid
Medium (5), Firm (7)
11″ or 14″
6-8″ Pocketed Coils
1″ HD Polyfoam
1.5-3″ Talalay Latex
1″ Transitional Polyfoam (11″ model only)
1.25-2″ Blended Natural Wool and Organic Cotton
What Are the Firmness and Feel Like?
The Bloom Hybrid is available in two firmness levels, medium (5) and firm (7).
This medium feel offers some contouring but is also fairly fairly supportive, which helps maintain a balanced feel and minimize sagging for people who weigh up to 230 pounds. The firm feel contours less and provides extra support for those who weigh more than 230 pounds.
Ratings Breakdown
Performance Ratings
Now, let's take a detailed look at each performance rating for the Bloom Hybrid. These ratings are based on findings from our internal and external testing teams, as well as verified owner experiences.
Durability
The Bloom Hybrid is a fairly new mattress model. This means we have not had enough time to test the bed over the course of its projected lifespan. For this reason, our durability rating for the mattress is based on its materials, quality of construction, owner experiences, and Brooklyn Bedding's reputation.
We expect the Bloom to perform for at least eight years, which gives the mattress excellent durability compared to the average mattress lifespan of six to eight years. Latex is a highly resilient material that resists excessive sagging and deterioration better than polyfoam or memory foam. The Bloom's thick pocketed coils also reinforce the mattress very well and protect the edges from deep sinkage over time.
Motion Isolation
We evaluated the Bloom for motion isolation by having two testers lie down on the mattress at the same time. One tester moved around on the mattress while the other felt for motion transferring across the surface. The mattress did not completely eliminate transfer, but overall the mattress isolated motion very well. Our overnight sleep testers reported the same findings, including those who shared them mattress with a sleep partner.
Latex hybrids tend to very responsive and isolate minimal motion transfer as a result, making the Bloom a notable exception. The Bloom's performance in this category is primarily due to its latex layer, which absorbs movement better than the more responsive comfort layers found in other, similarly constructed latex hybrid models.
Off-Gassing
Our testers noticed some initial off-gassing odor when unpackaging the Bloom, which is typical of latex hybrids. However, these smells had completely dissipated once the mattress had been unboxed for a few days.
All mattresses emit some off-gassing at first, but the strongest and most persistent smells are associated with all-foam and all-latex models. Latex hybrids like the Bloom have better airflow thanks to their coil layers, and this helps eliminate unpleasant smells more quickly.
Pressure Relief
To evaluate the Bloom for pressure relief, we asked testers in different weight groups to lie down on a sensory pad that monitors pressure build-up throughout the body. Our findings indicate that the Bloom provides adequate pressure relief, though testers across each weight group experienced some pressure in the shoulders and hips.
Although the Bloom conforms closer than many other latex hybrids, the comfort layer still retains the natural responsiveness of latex. Models with the medium feel contoured more closely than those with the firm feel.
Temperature Neutrality
Even compared to other latex hybrids, which tend to offer better-than-average temperature neutrality, the Bloom is a standout. The mattress provides a cool, comfortable sleep environment thanks to its moisture-wicking wool-blend cover, a ventilated latex comfort layer that absorbs minimal body heat, and steady airflow through the coil layer.
Edge Support
Our testers evaluated the Bloom's edge support by sitting and lying down near the perimeter of the mattress. Testers in each weight group noted very little sinkage sitting along the perimeter, as owners often do when getting into and out of bed, and they did not experience feelings of "roll-off" when lying near the edges.
The Bloom's sturdy edge support is due to its support core. The durable pocketed coils and high-density foam base reinforce the mattress very well, and over time, these components help protect the edges from significant sinkage.
Noise
Like other hybrids, the Bloom has the potential to squeak and creak on occasion, and noises may become more disruptive as the bed nears the end of its lifespan. However, our testers found the mattress silent when bearing weight.
Pocketed coils tend to be the quietest coil type. They are not joined together like other coil types, such as bonnell or offset, creating less potential for squeaks and creaks. For this reason, hybrids typically produce much less noise than traditional innersprings.
Sex
The Bloom Hybrid's balance of responsiveness and body-contouring make it excellent for sex. The latex does not provide the same body-hugging sensation as memory foam or polyfoam, allowing couples to switch positions more easily, but the material also provides good traction. Additionally, the quieter pocketed coils make the Bloom fairly discreet during sex.
Sleeper Ratings
The ideal firmness and thickness settings for a mattress largely depend on a sleeper's body weight, shape, and preferred sleep position. In order to better inform our readers and avoid subjectivity in our review, our team evaluated the bed with sleep testers of varying body types and position preferences.
Lightweight Sleepers – Less than 130 lbs.
Our lighter sleep testers found the Bloom to be very comfortable. The medium (5) feel is optimal for side sleepers who prefer some padding beneath the shoulders and hips for full spinal alignment. The responsiveness of latex makes this bed also good for back- and stomach-sleepers – who prefer a balance of pressure relief and support.
Average Weight Sleepers – 130 to 230 lbs.
Our testers in the average weight group agreed the Bloom was comfortable and supportive. The mattress offers some contouring to alleviate discomfort in pressure-sensitive areas, but it is also very supportive.
Heavyweight Sleepers – More than 230 lbs.
Due to the high degree of responsiveness coming from its latex hybrid construction, Bloom models with firm (7) feels are capable of supporting most heavier sleepers. Side and back sleepers should be sufficiently supported while only moderately sinking into the mattress. Heavier stomach sleepers should also find the surface to be supportive enough to support their midsections.
Pricing and Discounts
Twin $799 (11") $1,099 (14")
Twin XL $899 (11") $1,299 (14")
Full $1,199 (11") $1,699 (14")
Queen $1,399 (11") $1,999 (14")
King $1,699 (11") $2,449 (14")
Cal King $1,699 (11") $2,449 (14")
Our readers save 20% on the Brooklyn Bedding Bloom
Use this checkout code = TUCKSLEEP20
Other Brooklyn Bedding Sleep Products
How Does the Brooklyn Bedding Bloom Hybrid Compare to Other Beds?

We urge all mattress shoppers to compare different brands and models before deciding which bed will work best for them. In the next section, we'll see how the Bloom stacks up against other Brooklyn Bedding models and similar hybrids from competing brands.
Brooklyn Bedding Bloom vs. Brooklyn Bedding Signature
The Brooklyn Bedding Signature is a hybrid mattress available in soft, medium, and firm settings. Both models excel at edge support due to their pocketed coil layers. Additionally, the Bloom and Signature each offer a balance of conforming and support, resulting in a mix of "sleeping in" and "sleeping on" the mattress.
There are notable differences between these models, as well. Instead of latex, the Signature is constructed with comfort and transitional layers of gel-infused polyfoam. These materials are not as durable as latex, giving the Signature a shorter expected lifespan. The foams also absorb more body heat. Although the Signature sleeps fairly cool for most, the mattress does not quite match the Bloom's excellent temperature neutrality.
The Signature is a great option for shoppers on a budget, as its price-point is significantly lower than the Bloom's. However, we recommend the Bloom to those seeking a bed with exceptional durability and temperature neutrality.
Read our complete Brooklyn Bedding Signature Mattress Review.
Brooklyn Bedding Bloom vs. Brooklyn Bedding Aurora
The Brooklyn Bedding Aurora is another hybrid model constructed with polyfoam comfort and transitional layers. The top layer is infused with copper, which has natural cooling properties, and the Aurora's cover features phase-change material to help regulate the sleeper's body temperature. As a result, the Aurora and Bloom each provide exceptional temperature neutrality, even by hybrid mattress standards.
The Aurora is available in soft, medium, and firm feels. The bed's foam layers absorb most motion transfer and conform closer to the sleeper's body. However, the materials are more susceptible to sagging than latex, giving the Bloom a longer expected lifespan. The Aurora and Bloom share other similarities, such as strong edge support and low noise potential.
The Aurora and Bloom have comparable price-points, as well. Customers choosing between these two models should consider whether they prefer the pressure relief and motion isolation of foam, or the responsiveness and resiliency of latex.
Read our complete Brooklyn Bedding Aurora Mattress Review.
Brooklyn Bedding Bloom vs. Brooklyn Bedding Bowery Hybrid
The Brooklyn Bedding Bowery Hybrid is a 10-inch model built with a memory foam comfort layer and a 6-inch pocketed coil support core. The Bowery Hybrid is only available in a medium-firm (6.5) setting. The bed has a supportive feel with minimal contouring, somewhat similar to the Bloom.
Due to this fixed firmness setting, the Bowery Hybrid may be too firm for lighter people – side-sleepers in particular. And although the Bowery Hybrid sleeps fairly cool due to its pocketed coil layer, the memory foam layer absorbs more body heat from sleepers. Of these two models, we recommend the Bloom for those who run hot at night.
The Bowery Hybrid is Brooklyn Bedding's least expensive hybrid model, priced much less than the Bloom. For many shoppers, choosing between the two beds will likely depend on their budget.
Read our complete Brooklyn Bedding Bowery Mattress Review.
Brooklyn Bedding Bloom vs. Brooklyn Bedding Spartan
The Brooklyn Bedding Spartan features comfort and transitional layers made of gel-infused polyfoam and gel memory foam, rather than latex. These materials allows the Spartan to absorb more motion transfer than the Bloom's latex layer, and conform more closely to the sleeper's body. The Bloom is more responsive by comparison, but the latex is also less susceptible to sagging over time.
The Spartan is available in the three firmness settings. Both mattresses provide very good temperature neutrality. The Spartan includes a performance-fabric cover infused with phase-change material that absorbs body heat until the surface reaches an optimal temperature,
allowing sleepers to remain cool throughout the night. The Bloom and Spartan offer strong edge support and better-than-average motion isolation, as well.
The Spartan costs slightly more than the Bloom in a queen-size, but both beds are fairly expensive. The preference of responsive latex over body-contouring foam, or vice versa, will be the most important consideration for most buyers.
Read our complete Brooklyn Bedding Spartan Mattress Review.
Brooklyn Bedding Bloom vs. Avocado Green
Compared to the Bloom, the Avocado Green hybrid has a very responsive feel that is more akin to sleeping "on" – as opposed to "in" – the mattress. The bed is available in 11-inch non-pillow-top and 13-inch pillow-top designs. Although the pillow-top provides some initial padding, both versions of the Avocado Green are considered firm.
As a result, the Bloom may be more suitable for light and average weight sleepers, especially those who sleep on their sides. Our testers weighing less than 230 pounds felt some added pressure in the shoulders and hips when lying on the Avocado Green. That said, both beds provide very sturdy edge support and excellent durability. Considering their responsive surfaces, the Bloom and Avocado Green also offer better-than-average motion isolation.
The pillow-top Avocado Green and Bloom share the same price-point in a queen-size, while the Avocado Green with no pillow-top costs significantly less.
Read our complete review of the Avocado Green Mattress.
Brooklyn Bedding Bloom vs. Awara Mattress
The Awara Mattress is one of the most responsive latex hybrids we've tested. This can largely be attributed to its comfort layer of Dunlop latex, which tends to be much bouncier than the Talalay latex found in models like the Bloom. The Awara is available in one firmness setting, medium-firm (6.5), and does not conform to the sleeper's body very much. This makes it better for people who prefer sleeping "on" their mattress.
Lightweight and average weight sleepers may find the Awara too firm, but we found the mattress provides very good support for heavier individuals. The Awara and the Bloom each provide sturdy edge support, and both beds sleep very cool thanks to strong airflow through the coil layer.
The Awara is much more affordable, making it the better-value pick. However, lighter people, side sleepers, and others who prefer a balance of conforming and responsiveness may still want to opt for the more expensive Bloom.
Read our complete review of the Awara Mattress.
Brooklyn Bedding Bloom vs. EcoCloud
The EcoCloud by WinkBeds shares a very similar design with the Bloom. The EcoCloud is constructed with 4 inches of Talalay latex in the comfort and transitional layers, 8-inch pocketed coils, and 1 inch of high-density base foam. Both beds provide comparable levels of edge support, and they each have longer-than-average projected lifespans.
However, the EcoCloud is much more responsive than the Bloom. This creates a more pronounced feeling of sleeping "on" the mattress, as opposed to the combination of sleeping "in" and sleeping "on" found with the Bloom, and the EcoCloud does not isolate as much motion transfer. One firmness setting, mediump-firm (6), is available for the EcoCloud. As a result, average weight sleepers typically experience more support and less added pressure compared to lightweight and heavyweight sleepers.
The EcoCloud and Bloom share similar price-points in a queen-size. Buyers should consider how much responsiveness they prefer, and whether motion isolation is an important factor, before deciding which model is best.
Read our complete EcoCloud Mattress review.
Brooklyn Bedding Bloom vs. EcoSleep
Unlike the one-sided Bloom, the EcoSleep Hybrid from Brooklyn Bedding is a flippable latex hybrid model with two different firmness settings. One side is medium-firm (6) and the other is firm (7). Both sides are fairly responsive with minimal contouring. This results in less motion isolation than the Bloom, but makes the EcoSleep Hybrid more suitable for those who like sleeping "on" their mattress versus "in" it.
Both beds have covers made of natural wool and organic cotton, which wick moisture away from the sleeper's body, while their pocketed coils generate steady airflow. Due to these components, the Bloom and the EcoSleep Hybrid each offer consistent temperature neutrality. Other common characteristics include very strong edge support and longer-than-average expected lifespans.
The EcoSleep Hybrid is significantly less expensive, and its flippable construction may be better for sleepers who enjoy adjusting the feel of their bed from time to time. However, the Bloom's superior motion isolation makes it a better choice for sleepers easily disrupted by movement.
| | | | | | | | | | |
| --- | --- | --- | --- | --- | --- | --- | --- | --- | --- |
| | Brooklyn Bloom Hybrid | Brooklyn Signature | Brooklyn Aurora | Brooklyn Bowery Hybrid | Brooklyn Spartan | Avocado Green | Awara Mattress | EcoCloud | EcoSleep Hybrid |
| MATTRESS TYPE | Hybrid | Hybrid | Hybrid | Hybrid | Hybrid | Hybrid | Hybrid | Hybrid | Hybrid |
| PRICE RANGE | $1,398 | $999 | $1,699.00 | $799 | $1,999 | $1,399.00 | $1,499 | $1,799 | $1,249 |
| FIRMNESS OPTION | 5,7 | 3.5,5.5,7.5 | 3.5,5.5,7.5 | 6.5 | 3.5,5.5,7.5 | 5,6.5 | 6 | 5 | 6,7 |
| AVAILABILITY | online | online | online | online | online | online | online | online | online |
| SLEEP TRIAL | 120 nights | 120 nights | 120 nights | 120 nights | 120 nights | 365 nights | 365 nights | 120 nights | 120 nights |
| WARRANTY LENGTH | 10 Year, Limited | 10 Year | 10 Year | 10 Year, Limited | 10 Year, Limited | 25 Year, Limited | Lifetime | Lifetime | 10 Year, Limited |
Brooklyn Bedding Bloom Hybrid FAQ
Sleep Trial

120 nights

Shipping

Free for standard-size mattresses

Warranty

10 years, non-prorated

Made In

USA
Where Can I Buy the Brooklyn Bedding Spartan?

The Bloom Hybrid is available for purchase on the Brooklyn Bedding website, as well as Amazon.com. The company also operates 25 brick-and-mortar showrooms in Arizona and two additional locations in Utah.

Where Do They Ship?

Brooklyn Bedding ships mattresses anywhere in the United States and Canada.

White Glove Delivery?

Brooklyn Bedding does not offer White Glove delivery at this time.

Old Mattress Removal?

Old mattress removal is not available with any orders.

Full Delivery Policy

Delivery Policy: The delivery policy for Brooklyn Bedding mattresses is as follows:

All Brooklyn Bedding orders require one to three business days for processing.
Brooklyn Bedding ships mattresses in the U.S. and Canada using FedEx Ground. Processing requires two to three business days, and estimated delivery times are three to five business days after processing is complete.
Tracking numbers are created at the time of purchase, but will not be fully activated until FedEx processes the package at one of their warehouses. This means that the tracking number may not be available for at least one to two days after purchase.
Customers may choose expedited shipping for their mattress. In order to do so, they must contact Brooklyn Bedding by phone.
Shipping is free for standard-size mattresses, but custom orders may incur extra shipping charges.

Trial Period and Warranty Details

Trial Period and Guarantee: Brooklyn Bedding offers a 120-night sleep trial for both mattresses:

The sleep trial begins on the date that the mattress is received.
There is a mandatory 30-night break-in period. Customers must test out the mattress for at least 30 nights before they will be eligible to exchange the mattress or return it for a full refund.
Customers may only participate in the sleep trial once per calendar year.
Shipping fees, including expedited shipping charges, are non-refundable.

Warranty: Brooklyn Bedding offers a 10-year non-prorated warranty:

Warranty coverage begins on the date of purchase. Brooklyn Bedding will, at their sole option, repair or replace mattresses with defects for as long as the warranty is valid.
Brooklyn Bedding mattresses are designed for use with bed frames with 'solid support with little to no give'. These include 'slatted wood or metal foundations with slats no more than 4? apart, wood or metal box foundations, and solid wood or metal platforms'. The warranty will be voided if an improper foundation is used to support the mattress. Improper foundations include box springs that are more than five years old and/or lack solid support, and slatted wood or metal foundations with slats that span more than 4″ apart.
The warranty covers sagging or indentations in the sleep surface measuring 1 inch or deeper. The warranty also covers manufacturing flaws in the mattress that cause materials to split or crack despite proper use.
The warranty does not cover sagging or indentations measuring less than 1 inch deep. Additionally, the warranty does not cover burns, cuts, stains, and other types of physical damage.
Brooklyn Bedding may refuse to repair or replace a mattress or mattress component if the mattress is deemed 'unsanitary'.
The warranty is exclusively available to the original owner. Anyone who purchases the mattress from the owner does so 'as is', and will not receive warranty coverage.
Company Information
Customer Service

8 out of 10 owner experiences show customers have had a positive experience with Brooklyn Bedding, irrespective of whether or not they liked their mattress.

BBB Rating

Brooklyn Bedding currently holds an 'A+' rating with the Better Business Bureau.

Company History

Brooklyn Bedding, LLC was founded in 2009; its parent company, R&S Mattress, first launched in 1995. The company's latest product line launched in 2018.

Physical Stores

Brooklyn Bedding operates 25 brick-and-mortar showrooms in Arizona, as well as two locations in Utah. A full store map is found on the Brooklyn Bedding website.

Contact Brooklyn Bedding

Find Brooklyn Bedding on Social