Meet Our Testing Team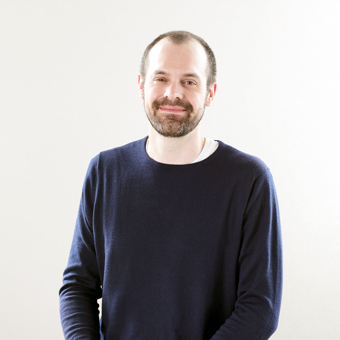 Brad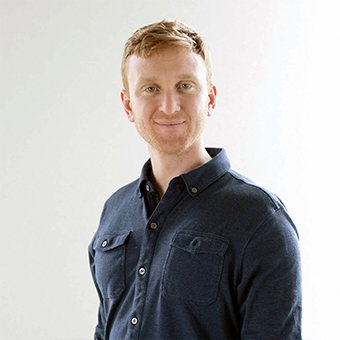 Jackson

Elizabeth

Charles

Mari
Recommended for...
Sleepers over 230 lbs. Without the pillow-top, Avocado mattresses are firm enough to provide excellent support to heavier sleepers, regardless of their sleep style.
Stomach and back sleepers between 130 and 230 lbs. Average-weight sleepers are likely to prefer the feel of the added pillow-top, as this creates a medium-firm feel which is ideal for back support.
Customers looking for an eco-friendly mattress. With multiple certifications for sustainability and eco-friendliness, Avocado's mattresses are green in more than name.
Not Recommended for...
Lighter side sleepers with hip or shoulder pain. While our testing found that the Avocado mattresses still provide good support for lightweight sleepers, the firm feel can create pressure points at the hips and shoulders for side sleepers in this weight range.
Sleepers who prefer all-foam mattresses. Since Avocado's mattresses are latex hybrids, they lack the conforming pressure relief of memory foam and memory foam hybrid mattresses.
Video Review
Our review of the Avocado Green will provide you with the details you need to make a decision. Of course, seeing it in action — with a look at its performance across different sleeper weights and preferences — can give you a clearer picture of what this mattress offers. To see our testing process, watch the video below.
Ratings Summary

Our testing team conducted an extensive evaluation of the Avocado Green and Avocado Vegan mattresses. Our review and rating process consists of three parts: in-house evaluation, external sleep testing, and data collection of verified owner experiences. To learn more about our review process, read our methodology here.
Our performance criteria and ratings for the bed are listed in the table below.
Both of Avocado's mattresses performed well in almost all of our sleep rating categories. Later on in this review, we cover how we made our decisions and what the ratings mean for you.
Sleep Position Ratings
As part of our ratings process, we evaluated the Avocado Green and Avocado Vegan mattresses across different body types and preferred sleep positions. In addition to physical testing, we surveyed our sleep expert team and analyzed reviews from verified mattress owners and customers. Our findings are listed in the table below.
For more information on sleeping positions please see our guides for side, back, stomach and combination sleepers.
Avocado Green

Avocado Vegan Mattress
| | | | |
| --- | --- | --- | --- |
| Weight | Light | Average | Heavy |
| Sleep Position | Less than 130 LBS | 130 LBS - 230 LBS | Greater than 230 LBS |
| Side | | | |
| Back | | | |
| Stomach | | | |
| | | | |
| --- | --- | --- | --- |
| Weight | Light | Average | Heavy |
| Sleep Position | Less than 130 LBS | 130 LBS - 230 LBS | Greater than 230 LBS |
| Side | | | |
| Back | | | |
| Stomach | | | |
Avocado Green Mattress Awards
After analyzing both our in-house testing and data from verified customers, we've found the categories where the Avocado Green mattress comes out on top.
How Are the Avocado Green and Vegan Mattresses Constructed?
Cover
Made from 100% GOTS-certified organic cotton and hand-tufted with up to 32 rosettes, the non-removable covers for both of Avocado's mattresses are free from glue, fire retardants, and other chemicals. The color is a creamy off-white with green piping and green upholstered handles.
Comfort Layers
Beneath the cover, you'll find the primary difference between the Avocado Green and Vegan mattresses: a layer of organic wool in the Green, and a layer of organic cotton in the Vegan.
Avocado sources their GOTS-certified wool from a collective the company co-owns with its farmers. As a natural material, wool provides natural temperature control and superior moisture-wicking qualities. It is also naturally fire-retardant.
GOTS-certified organic cotton provides many of the same qualities as wool, allowing for airflow and moisture control while adding softness. However, it is not quite as long-lasting as wool.
In mattresses with the optional pillow-top, the wool or cotton layer is followed by 2 inches of GOLS-certified organic Dunlop latex, in addition to the 2 inches already present in the comfort layer of all Avocado mattresses. The pillow-top is made from softer latex than the comfort layer, with an indentation load deflection (ILD) of 14 to 19. The comfort layer's ILD is 20 to 25, accounting for the softer feel of the pillow-top option.
Latex provides a firm bounce and excellent resilience, creating a stable sleep surface with long-lasting durability. As an antimicrobial material, natural latex also discourages dust mites and other allergens.
Support Layers
Along with a 1-inch layer of very firm Dunlop latex, the support core is composed of a pocketed innerspring: up to 1,414 independently floating recycled steel coils.
Manufactured in the USA by Leggett & Platt, the coils come in three gauges and are individually tuned for five ergonomic zones. Together, these zones form a bed that is firmer in some areas (such as the lumbar region) and softer in others (like the shoulders and feet) to provide advanced spinal alignment and support.
Avocado's mattresses also feature a reinforced steel perimeter for improved edge support.
Mattress Height
Without the pillow-top, both the Avocado Green and Avocado Vegan mattresses are 11 inches high. The pillow-top adds 2 inches, bringing the total height to 13 inches.
Product Name
Pillow-top?
Firmness Options
Thickness
Support Core Components
Comfort Layer Components
Cover Components
Avocado Green
Y
6.5 (Medium Firm)
13″
1″ Natural Dunlop Latex (26-31 ILD)
8″ Pocketed Coils
100% GOTS Wool
2″ Natural Dunlop Latex (14-19 ILD)
2″ Natural Dunlop Latex (20-25 ILD)
100% GOTS Organic Cotton
N
7 (Firm)
11″
1″ Natural Dunlop Latex (26-31 ILD)
8″ Pocketed Coils
100% GOTS Wool
2″ Natural Dunlop Latex (20-25 ILD)
100% GOTS Organic Cotton
Avocado Vegan
Y
5 (Medium)
13″
1″ Natural Dunlop Latex (26-31 ILD)
8″ Pocketed Coils
100% GOTS Cotton
2″ Natural Dunlop Latex (14-19 ILD)
2″ Natural Dunlop Latex (20-25 ILD)
100% GOTS Organic Cotton
N
6.5 (Medium Firm)
11″
1″ Natural Dunlop Latex (26-31 ILD)
8″ Pocketed Coils
100% GOTS Cotton
2″ Natural Dunlop Latex (20-25 ILD)
100% GOTS Organic Cotton
What Are the Firmness and Feel Like?
Our testing team considered both of Avocado's mattresses to be firm (7 out of 10) without the pillow-top, or medium-firm (6.5 out of 10) with the pillow-top included. This is in slight contrast to Avocado's own ratings, which classify them as "gentle firm" or "luxury plush" depending on whether or not the pillow-top is used.
Latex is a very resilient material with a bouncy surface and minimal conforming. This is due to the material's low point elasticity: pressure will compress a wider surface, as compared to the defined compression found with memory foam. Latex therefore creates the feeling of floating on the mattress rather than sinking into it, though our pressure mapping, as discussed below, found few pressure points for stomach and back sleepers.
The independently floating coils in Avocado's support cores are mapped to five separate ergonomic zones. These zones are firmer or softer to match with areas of the body with more or less weight, allowing for more even spinal alignment. However, the zones are not significantly different as to be noticeable while sleeping on the mattress.
Ratings Breakdown
Performance Ratings
Next, let's take a closer look at our performance ratings for the Avocado mattresses. These ratings are based on findings from our internal and external testing teams, along with verified customer and owner experiences.
Durability
Latex and innerspring mattresses are some of the most durable mattress types, and Avocado's offerings are no different. Customers have only had since 2015 to test the Green Mattress's durability, but given the quality of materials, we expect both the Green and the Vegan to offer sleepers a long lifespan with little need for repairs.
As wool is more durable than cotton, the Green's initial comfort layer might last slightly longer than the Vegan's before showing signs of wear. Avocado also offers a 25-year limited warranty against manufacturing defects, providing owners with more confidence in their mattress's durability.
Motion Isolation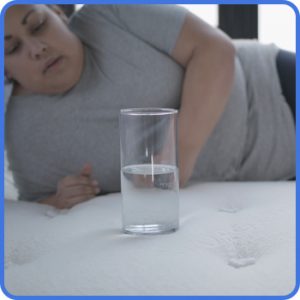 Our test sleepers were pleasantly surprised by Avocado's motion isolation. While they could feel their partner moving or getting up in the night, the mattress still relayed less movement than the average latex hybrid mattress. This was backed up in our in-house testing, showing better-than-average motion isolation for a hybrid mattress.
However, a latex/innerspring hybrid will never have the motion isolation of an all-foam mattress, which typically absorb surface movement quite well. Very light sleepers in particular should be aware that they may be disturbed by their partner's movements during the night.
Off-Gassing
Our testing team found that both the Avocado Green and Avocado Vegan had less off-gassing than expected. All latex mattresses have an initial odor, but within 8 hours the ambient smell had disappeared. After that, they had to hold their faces close to the bed to detect an odor. This too faded quickly, and by the third day there was no detectable off-gassing.
Because Avocado uses no chemical flame retardants or synthetic materials, customers concerned about chemical residue should not worry about any unexpected smells.
Pressure Relief
Although our pressure mapping found that Avocado's mattresses provide even support and a reflexive cradle, they still are far less conforming and pressure relieving than foam mattresses. The innerspring core's ergonomic zones also reduce material conforming, as they are tuned to be firmer in areas with more weight.
The Avocado has a floating feel that creates needed support in the pelvic and lumbar regions for stomach and back sleepers. On the other hand, lighter and average weight side sleepers might find some pressure point pain in their hips and shoulders.
Temperature Neutrality
People on our team who tend to sleep hot found that Avocado's mattresses offer better-than-average temperature neutrality. This is due to three factors: the lack of a conforming sink, the layer of wool or cotton, and latex's naturally cool sleep surface.
The more a mattress conforms to you—that is, the more you sink into the mattress—the warmer it tends to become while you sleep. Another culprit is a lack of airflow, which Avocado mattresses avoid with a highly breathable layer of either wool or cotton. (These materials also wick away moisture, reducing any clammy sensations during the night.) Finally, natural latex has an open-cell structure to maintain temperature neutrality overnight, trapping far less heat than memory foams.
Edge Support
Regardless of their weight, our testers found that they were well-supported when sitting or sleeping on the edge of the Avocado mattresses.
Due to the reinforced steel perimeter around the innerspring core, as well as latex's density, these mattresses provided our sleep testers with very good support across the entire sleep surface. When sleeping close to the edge, there was no sensation or concern about rolling off the bed. This is particularly helpful for couples, allowing them full use of the bed's surface.
Noise
Our testing found Avocado mattresses to have noise levels on par with other innerspring hybrids. While the latex layers made minimal sounds, pocketed coils have a very slight creak that is audible in quiet rooms. Our sleep testers reported hearing it while laying in bed, but not being bothered by it overnight.
The noise should not disturb even light sleepers, but a latex-only or foam model may better serve people who desire an absolutely silent mattress.
Sex
Avocado's use of Dunlop latex came through in our testing, giving both mattresses a responsiveness and bounce that earned it high ratings in this category. The coil support core provides excellent support for the bounciness of the latex layers. The mattresses also have better-than-average edge support, reducing the likelihood of shifting and rolling when near the sides of the bed.
Our team's only hesitation in this category was the slight creak of the innerspring core, but this is comparable to most other pocketed steel coil hybrids.
Sleeper Ratings
Next, let's examine how we chose our sleeper ratings for the Avocado Green and Avocado Vegan mattresses.
Everyone has their own mattress preferences, but certain mattresses are better suited to people of different weights and sleep styles. To remain objective and give our readers the best overview of what a mattress offers, our team evaluates each bed using testers of different proportions and sleep position preferences.
Lightweight Sleepers – Less than 130 lbs.
As medium-firm to firm mattresses, both the Avocado Green and Avocado Vegan are likely to be the least suitable for sleepers under 130 pounds. That said, our lightweight testers found the mattresses comfortable, though they sank into the latex even less than their heavier peers and thus described the mattresses to be firmer.
This difference will be most apparent for lightweight side sleepers, as the lack of give can create pressure points where their hips and shoulders press against the bed. However, back and stomach sleepers who prefer firm sleep surfaces may still enjoy either Avocado mattress, particularly with the pillow-top.
Average Weight Sleepers – 130 to 230 lbs.
Our average-weight sleep testers all found that Avocado's mattresses offered them a very good night's sleep. Stomach sleepers were the biggest fans of both mattresses, as the firmer density and coil zoning supported them without feeling hard or unforgiving.
Another consideration for this sleep category is the optional pillow-top, which brings the firmness rating down to medium-firm. While most people in this weight range will prefer the pillow-top's extra softness, those who like a firm density may choose to go without.
Heavyweight Sleepers – More than 230 lbs.
Our heavyweight sleep testers gave Avocado's mattresses high marks across the board. Despite its open cell structure, latex is a very resilient material and holds up exceptionally well under pressure.
These qualities, combined with the zoned construction in the support core, offer heavier sleepers superior spinal alignment and comfort no matter their sleeping position. Since heavier sleepers will sink further into the latex, they may or may not need the pillow-top in order to enjoy either mattress.
Pricing and Discounts
Twin

$1,099 (No Pillow-Top)

$1,499 (Pillow-Top)

Twin XL

$1,199 (No Pillow-Top)

$1,499 (Pillow-Top)

Full

$1,399 (No Pillow-Top)

$1,699 (Pillow-Top)

Queen

$1,599 (No Pillow-Top)

$1,999 (Pillow-Top)

King

$2,099 (No Pillow-Top)

$2,799 (Pillow-Top)

Cali King

$2,099 (No Pillow-Top)

$2,799 (Pillow-Top)
Avocado Coupons and Promos
Our readers get the best price on Avocado mattresses.
Get Discount
Other Avocado Sleep Products
How Do the Avocado Mattresses Compare to Other Beds?
Through our rigorous testing, we're able to notice the similarities and differences between mattresses from different brands. In this section, we'll highlight details to keep in mind when trying to choose a latex hybrid mattress.
Within the Avocado brand, the Green and Vegan are essentially the same mattress. They are distinguished only by their upper comfort layer: the Green features organic wool, while the Vegan uses organic cotton.
To get a better feel for where the Avocado beds stack up against similar mattress options, read through our comparisons below.
Avocado vs. Awara
The Awara Mattress is an eco-friendly latex hybrid with a lower price point than Avocado's offerings. Like Avocado, Awara pairs GOTS-certified organic wool and GOLS-certified organic Dunlop latex with a pocketed coil design. Similarly, the mattress's pocketed coils are ergonomically zoned for spinal support, with thicker-gauge coils in areas of more pressure. The bed has a medium-firm (6 out of 10) feel, which is softer even than Avocado's pillow top options.
However, despite the Awara's softer feel, it offers less pressure relief and is less comfortable for side sleepers, lighter-weight sleepers, and most average-weight sleepers. Customers who avoid animal products should also be aware that there is no vegan option.
Read our complete Awara Mattress Review.
Avocado vs. EcoCloud
The EcoCloud Mattress is a medium firmness (5 out of 10) latex hybrid made using natural materials, including sustainable Talalay latex and organic wool. Talalay latex is softer and has a more uniform consistency than Dunlop, allowing for a lower firmness rating but decreasing a mattress's durability.
Due to these qualities, the EcoCloud is better-conforming and therefore more comfortable for lightweight sleepers, particularly side sleepers below 130 pounds. Sleepers above 230 pounds are much better suited to Avocado's mattresses, as are average-weight stomach sleepers, but other average-weight sleepers may enjoy the softer feel EcoCloud provides. As the EcoCloud's cover is a blend of organic cotton and wool, there is no vegan option available.
Read our complete EcoCloud Mattress Review.
Avocado vs. EcoSleep
The EcoSleep Hybrid is a reversible latex hybrid mattress featuring organic wool and Talalay latex. Customers torn on whether they would prefer an Avocado mattress with or without the pillow top may want to consider the EcoSleep, as one side is medium-firm (6 out of 10), while the other is firm (7 out of 10).
Like Avocado's offerings, the EcoSleep is better suited to heavier sleepers. However, lighter sleepers are much more likely to enjoy the Avocado mattresses, and the EcoSleep's ratings for heavier sleepers are not as high as those for Avocado. Due to the use of organic wool, EcoSleep does not have a vegan option.
Read our complete EcoSleep Mattress Review.
Avocado vs. Birch
The Birch Mattress is a medium-firm (6.5 out of 10) hybrid latex mattress. Boasting eco-friendly materials (such as organic wool and Rainforest Alliance-certified Talalay latex), the Birch is similar in many ways to Avocado's mattresses. It has a higher initial price point, though with no pillow-top upgrade, and the pocketed coils are not ergonomically zoned for weight variations.
The Birch is most suitable for average-weight sleepers, particularly back and stomach sleepers — its scores in these categories are comparable to those of the Avocado mattresses. For lighter-weight and heavier sleepers, Avocado's offerings may be more appealing. No vegan option is currently available.
Read our complete Birch Mattress Review.
Avocado vs. Saatva
The Saatva mattress is an innerspring mattress with thin comfort layers of foam over a robust coil-on-coil system. Unlike the Avocado, the Saatva comes in three firmness levels: medium soft (4), medium firm (6), and a firm (7.5), which is most similar to the Avocado. The Saatva's comfort layers are about as thick as the Avocado's, although the mattress uses various types of foam rather than natural latex.
When it comes to performance, the two beds are similar in many respects with slight edges over each other. While the Saatva performs well for heavyweight sleepers, its lighter firmness options give it more direct suitability for lightweight sleepers. The Avocado's latex construction gives it better durability and motion isolation over the Saatva's coil systems. The optional pillow top improves its ability to cradle the body and relieve pressure.
| | | | | | | |
| --- | --- | --- | --- | --- | --- | --- |
| | Avocado Green | Awara Mattress | EcoCloud | EcoSleep Hybrid | Birch Mattress | Saatva Classic |
| MATTRESS TYPE | Hybrid | Hybrid | Hybrid | Hybrid | Hybrid | Innerspring |
| PRICE RANGE | $1,599.00 | $1,499 | $1,799 | $1,249 | $1,699 | $1,575 |
| FIRMNESS OPTION | 5,6.5 | 6 | 5 | 6,7 | 6.5 | 4,6,7.5 |
| AVAILABILITY | online | online | online | online | online | online |
| SLEEP TRIAL | 365 nights | 365 nights | 120 nights | 120 nights | 100 nights | 180 nights |
| WARRANTY LENGTH | 25 Year, Limited | Lifetime | Lifetime | 10 Year, Limited | 25 Year, Limited | 15 Year, Non-prorated |
Read More Avocado Comparisons
Avocado Mattress FAQ
Sleep Trial

365 nights

Shipping

Free to all 50 states

Warranty

25 years limited

Made In

USA
Where Can I Buy Avocado Mattresses?

Both the Avocado Green and Avocado Vegan mattresses are available online. Customers in New Jersey and California can also visit one of Avocado's showrooms to test out the mattresses or make a purchase.

Where Do They Ship?

Avocado ships these mattresses to all 50 states.

White Glove Delivery?

Avocado offers in-home delivery and set-up service for an additional $199 through a service partner.

Old Mattress Removal?

Avocado offers old mattress removal through a service partner for customers who choose in-home delivery for an additional $199.

Full Delivery Policy

The delivery policy for Avocado is as follows:

Most Avocado mattresses are manufactured within seven to 10 days of the original purchase.
Standard mattress deliveries are coordinated through FedEx. Expected delivery times will vary by the customer's address.
Expedited shipping is not available.
Free shipping is available to all customers in all 50 states. Delivery times range from 2 to 7 business days, depending on the customer's location.
Additionally, in-home deliveries will incur an additional charge of $199. This service is facilitated through a service partner of Avocado. In-home deliveries are offered Monday through Friday between the hours of 8am and 6pm. They are scheduled within a four-hour window, based on the customer's availability. This service is not offered on the weekends.
The wait time for customers that select in-home delivery will also vary by their location:

Pacific Time Zone (PST): 3 to 6 business days.
Mountain (MST) and Central (CST) Time Zones: 7 business days.
Eastern Time Zone (EST): 7 to 9 business days.

King and California King pillow-top mattresses must be ordered with in-home delivery.
Avocado does not ship mattresses to Air/Army Post Offices (APOs), Fleet Post Offices (FPOs), or P.O. boxes.

Trial Period and Warranty Details

Trial Period and Guarantee

Avocado offers a 365-night sleep trial for the pillow-top and non-pillow-top versions of the Avocado Green and Avocado Vegan mattresses.

The sleep trial begins on the date of delivery.
There is no mandatory break-in period. Customers may opt to return their mattress at any point during the 100-night trial in exchange for a product refund.
Avocado will cover all costs associated with mattress returns. The company will send a service partner to transport the mattress to a recycling facility or donate it to charity.
Mattress refunds will be issued after Avocado receives the mattress in good condition for recycling or donation, or after the donation has been verified.
Avocado's sleep trial is limited to one mattress per household.

Warranty

Avocado offers a 25-year warranty for both mattresses:

The warranty is partially prorated:

The first 10 years are nonprorated. Avocado will cover all costs associated with repairing or replacing the mattress, including shipping and handling charges.
Years 11 to 20 are prorated. The customer will be responsible for shipping and handling charges, as well as a percentage of the original mattress price that increases by 5% for each year of ownership. For example, if the mattress needs to be replaced during the 11th year of ownership, the owner will be responsible for 55% of the original price.
Years 21 to 25 are also prorated. During this period, owners will pay a flat prorated charge of 95% of the original product price if their mattress needs to be replaced. They will also be responsible for shipping and handling charges.

In the event that Avocado opts to replace the mattress, the replacement will be the same model and size as the original. In the event that the original has been discontinued, Avocado will replace it with the most comparable substitute available.
Warranty coverage is contingent on proper foundational support. According to Avocado, Queen, King, and California King mattresses must be supported with frames that feature at least five to six legs; and Twin, Twin XL, and Full mattresses must be supported with frames that feature at least four legs. Additionally, slatted bed frames for Queen, King, and California King mattresses must be constructed with no more than five inches between each slat.
The mattress must be unpackaged within two weeks of delivery. If the mattress is left in its packaging beyond two weeks, then the warranty may be voided.
The warranty will cover the following defects:

Visible sagging or indentations in the sleep surface that measure at least one inch (1″) deep, and are not the direct result of owner misuse or improper foundational support.
Physical flaws in the latex that cause the material to split or crack.
Manufacturing flaws related to the mattress cover, including tears or unraveled stitches.

The warranty will not cover the following:

Visible sagging or indentations in the sleep surface that do not measure at least one inch (1″) deep, or normal increases in latex softness that do not affect the bed's pressure-relieving qualities. These issues are considered standard wear and tear.
Repair or replacement requests that occur due to changes in the owner's comfort preferences.
Burns, cuts, tears, stains, and other types of physical damage that occur due to owner misuse, improper cleaning, and/or inadequate foundational support.

This warranty is non-transferable. It is exclusively available to original owners who purchase their mattress from Avocado or an authorized company retailer. Those who buy or acquire their mattress from the original owner or a non-authorized retailer will not be eligible for warranty protection.
Company Information
Customer Service

8 out of 10 owner experiences show that customers have had a positive experience with Avocado, irrespective of whether or not they liked their mattress.

Company History

Avocado was founded in 2015 in Hoboken, New Jersey.

BBB Rating

Avocado has earned a B from the Better Business Bureau.

Physical Stores

Avocado operates brick-and-mortar showrooms in Hoboken, New Jersey and Santa Monica, California.

Contact Avocado

Find Avocado on Social