Meet Our Testing Team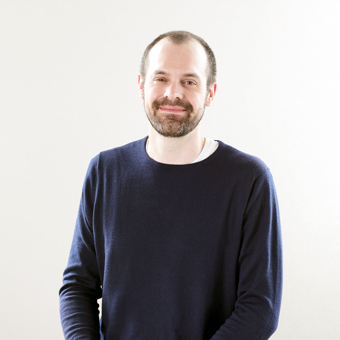 Brad

Elizabeth

Scott

Mari
Recommended for...
Heavyweight sleepers. The Titan is specifically designed for larger sleepers. The pocketed coils and polyfoam support core give the mattress a firm feel, providing support to sleepers weighing over 230 pounds.
Sleepers who become hot at night. The coils and gel memory foam keep the Titan Mattress temperature neutral. There's also an additional cooling layer available for customers willing to pay an additional price.
People who sleep near the edge of the bed. Pocketed coils in the support core give the Titan strong edge support, making it good for people who routinely sit or sleep near the edge of the bed.
Not Recommended for...
Lightweight side sleepers. Because the Titan Mattress is so firm, it might feel uncomfortable to lightweight side sleepers and cause strain on their hips and shoulders.
Sleepers who prefer a conforming mattress. Because of its firmness, the Titan is not a conforming mattress. Sleepers will feel like they are sleeping "on" not "in" the mattress.
Video Review
Our written guide shares a complete review of the Titan Mattress, but sometimes seeing a mattress in action can help you make the best buying decision. Watch our full video review below to see the Titan in action along with an explanation of its construction and our testing results.
Ratings Summary
Our testing team conducted an extensive evaluation of the Titan Mattress. Our review and rating process consists of three parts: in-house evaluation, external sleep testing, and data collection of verified owner experiences. To learn more about our review process, read our methodology here.
Our performance criteria and ratings for the bed are listed in the table below.
The Titan Mattress performed well in our testing, particularly for heavyweight sleepers. It had areas of both strength and weakness, however. Keep reading to learn more about how we evaluated the Titan.
Sleep Position Ratings
As part of our ratings process, we evaluated the Titan Mattress across different body types and preferred sleep positions. In addition to physical testing, we surveyed our sleep expert team and analyzed reviews from verified mattress owners and customers. Our findings are listed in the table below.
For more information on sleeping positions please see our guides for side, back, stomach and combination sleepers.
| | | | |
| --- | --- | --- | --- |
| Weight | Light | Average | Heavy |
| Sleep Position | Less than 130 LBS | 130 LBS - 230 LBS | Greater than 230 LBS |
| Side | | | |
| Back | | | |
| Stomach | | | |
Titan Mattress Awards
As a result of our mattress testing and customer feedback, we've given the Titan Mattress the following awards:
How is the Titan Constructed?
Cover
The default Titan Mattress cover is a quilted cotton knit, which feels soft and fairly breathable. For $300, customers may have the Titan constructed with an optional phase change material cooling cover to make the mattress even more temperature neutral. Featuring a water-based surface infusion, phase change material draws body heat away from the sleeper, effectively cooling them off throughout the night.
Comfort Layers
The Titan Mattress contains two comfort layers: 1 inch of gel memory foam and 2 inches of a type of polyfoam they call TitanFlex. The memory foam has a 2.7 PCF density and 11 ILD, and the polyfoam has a 3.5 PCF density and 28 ILD.
Although the Titan contains a memory foam comfort layer, it doesn't provide much conforming to sleepers. The polyfoam comfort layer beneath the memory foam is high density and contributes to a higher durability and a responsive feel. At 28 ILD, this polyfoam layer is firmer than the foams found in most mattress comfort layers.
Support Layers
The Titan Mattress contains 6 inches of 13.5-gauge pocketed coils as the main support core, and they sit on top of 2 inches of base foam. These are thick pocketed coils, so they make the mattress feel more firm and responsive. There are 952 pocketed coils, which are individually encased to provide better motion isolation.
Pocketed coils also add to the mattress's breathability. Coils allow for airflow through that layer of the mattress, so heat doesn't become trapped. Since foam does not allow for much airflow, all-foam mattresses can tend to trap more heat than hybrid mattresses.
The base foam has a density of 1.8 PCF and 36 ILD. The ILD rating indicates that it is extremely firm. Together, the pocketed coils and base foam provide a firm base for the Titan Mattress.
Mattress Height
The Titan Mattress has an 11-inch profile, making it a bit higher than average. This profile contains space for two substantial polyfoam comfort layers while still containing a thick, 6-inch pocketed coil support core.
Product Name
Firmness Options
Thickness
Support Core Components
Comfort Layer Components
Cover Components
Titan Mattress
Firm (8)
11″
6″ Pocketed Coils
2″ Polyfoam
1″ Gel Memory Foam
2″ Titanflex Polyfoam
Quilted Cotton Knit
What Are the Firmness and Feel Like?
The Titan comes in one firmness option, and that is firm, or 8 out of 10 on the firmness scale. The firmness rating for the Titan Mattress reflects Brooklyn Bedding's intention to create a mattress that provides adequate support to heavyweight sleepers over 230 pounds who might not find enough support in many other mattresses.
Although the Titan Mattress contains a gel memory foam layer, it is a minimally conforming mattress. Sleepers will feel like they are sleeping "on" rather than "in" the mattress. Those who want a mattress that "hugs" the body and feels ultra soft should not choose the Titan.
The Titan provides adequate pressure relief for sleepers of all weights, but it might feel too firm for most lightweight sleepers. The Titan is not as pressure relieving as softer foam beds. This mattress is ideal for sleepers who need maximal support and enjoy a firm mattress.
Ratings Breakdown
Performance Ratings
Next, let's take a closer look at each performance rating for the Titan Mattress. These ratings are based on findings from our internal and external testing teams, along with reviews from verified Titan Mattress owners.
Durability
Brooklyn Bedding has been in business since 1995, and customers have found their mattresses to be long-lasting. The Titan is no exception. With a high-density foam comfort layer and high-quality pocketed coils, the Titan Mattress can be expected to last longer than average. High-density foam does not degrade as much over a mattress's lifespan.
The 1-inch memory foam comfort layer in the Titan might develop small body indents over time, however. Memory foam is known to compress over time, and this layer is not high-density. We recommend rotating your mattress 180 degrees every 4-6 months to extend its lifespan.
Motion Isolation
Our sleep testers found that the Titan has good motion isolation, though they did feel slight motion transfer when sleep partners got on or off the bed. Most sleepers would not find motion isolation to be a problem with the Titan Mattress. Extremely light sleepers who share a bed might be sensitive to the mild motion transfer and awaken, however.
Although mattresses with a coil layer tend not to isolate motion as well, the individual encasement of pocketed coils in the Titan improves its motion isolation. With individually-encased coils, one coil can be compressed without automatically compressing the coils surrounding it.
Off-Gassing
Our team noticed an odor upon unboxing the Titan Mattress. With a hybrid mattress, the odor is due to volatile organic compounds (VOCs) off-gassing from the synthetic foam layers. The Titan has a total of 5 inches of foam, so it off-gassed an average amount for a hybrid mattress.
Most people will not be bothered by the Titan's off-gassing. Those who are particularly sensitive to smells might want to avoid the mattress the first day after it's been opened. The odor was nearly unnoticeable after 24 hours. Within 48 hours, it was completely gone.
Pressure Relief
Our pressure mapping tools showed that the Titan provides adequate pressure relief for sleepers of all weights, but lightweight sleepers might find that it feels too firm. It is not a conforming bed, however, so it won't provide the level of pressure relief found in some other foam mattresses.
The Titan is a firm mattress, and it doesn't "hug" the body. Sleepers will feel like they are sleeping "on" rather than sinking "in" to the mattress. Some sleepers wanting the pressure relief provided by close-conforming memory foam would not prefer the firmness of the Titan.
Temperature Neutrality
The Titan Mattress proved to be very temperature neutral in our testing. Hybrid mattresses like the Titan are often breathable because of airflow through their coil support core layer, while all-foam mattress tend to trap heat. Gel in the memory foam layer of the Titan also adds to the mattress's cooling properties.
Sleepers who tend to sleep very hot and need maximum cooling can opt to purchase the Titan with a cooling top cover for an additional price. This top is made of phase change material, which is a unique material that can cool down as it absorbs heat.
Edge Support
Our testers the Titan Mattress to have excellent edge support. Mattresses that contain springs are generally known for having good edge support. With a thick coil support layer featuring high gauge coils, the edges of the Titan heavily-reinforced.
Good edge support means sleepers can sit or sleep right on the edge of the mattress without fearing that it will buckle and they will roll off. Edge support can also be useful to people who have trouble getting in and out of bed and use their hands to assist them.
Noise
Our testers didn't find noise to be a major problem with the Titan Mattress. There is a bit of sound when a person moves around on the Titan Mattress, unlike the complete silence found with some all-foam mattresses. This sound is common with mattresses that contain a coil layer.
The sound coming from the Titan is minimal, however, and won't bother most sleepers. Our sleep testers that slept with a partner did not find the Titan to be noisy or make sound loud enough to wake them during the night.
Sex
The Titan Mattress rates excellent for sex largely because of its firmness and responsiveness. The Titan has a bouncy feel and doesn't conform to the body much. This responsiveness means the mattress immediately bounces back once weight is taken off of it, so there is no indentation left when changing positions. Extremely conforming mattresses can prohibit movement and create awkwardness during sex.
The Titan's excellent edge support also makes it a good mattress for sex. People do not have to worry about the edges of the mattress sinking down, which could lead to people slipping off the bed.
Sleeper Ratings
Next we'll go over our sleeper ratings for the Titan Mattress.
A sleeper's body weight, shape, and preferred sleep position majorly affect their ideal mattress firmness and thickness. In order to provide useful information for all of our readers, our team evaluated the Titan using sleep testers of different body weights and sleep position preferences.
Lightweight Sleepers – Less than 130 lbs.
Overall, our testing found the Titan Mattress to be a bit on the firm side for most lightweight sleepers. This isn't surprising, since the Titan rates 8 out of 10 on the firmness scale and is a mattress specifically designed with heavyweight sleepers in mind. Some lightweight sleepers might like the Titan, however, depending on what sleep position they prefer.
Lightweight sleepers who sleep on their sides are most likely to feel that the Titan is too firm and puts excessive pressure on their shoulders and hips. These sleepers would benefit from a softer, more conforming mattress that can provide better pressure relief. Our lightweight back sleep testers found the Titan to be a bit more comfortable, and those who sleep on their stomachs like the Titan the most.
Average Weight Sleepers – 130 to 230 lbs.
The Titan Mattress is a better fit for average-weight sleepers than for lightweight sleepers because average-weight sleepers have more body weight to push into the firm foam. Average-weight sleepers still have a sensation of sleeping "on" rather than "in" the mattress, however. Only average-weight sleepers who prefer a firm mattress will enjoy the Titan.
Average-weight sleepers liked the Titan equally, regardless of if they slept on their side, stomach, or back. The Titan provides enough support for these sleepers, but might feel too firm for some. Average-weight sleepers wanting more softness and pressure relief should opt for a mattress that rates lower on the firmness scale.
Heavyweight Sleepers – More than 230 lbs.
The Titan Mattress is designed for heavyweight sleepers and that's where it excelled in testing. Heavyweight sleepers found the Titan to be supportive and comfortable regardless of sleep position. Heavyweight side sleepers experienced good spinal alignment. Those who slept on their backs and stomachs found the Titan to be particularly supportive.
The pocketed coils and high-ILD foam layers make the Titan both firm and responsive, so heavyweight sleepers will not sink in like they might on other mattress. Less firm mattresses don't always provide the support heavyweight sleepers need, which can result in back pain or general discomfort.
Pricing and Discounts
Twin $699
Twin XL $749
Full $799
Queen $999
King $1,249
Cal King $1,249
Other Brooklyn Bedding Sleep Products
How Does the Titan Mattress Compare to Other Beds?
Our mattress testing gives us an insider look at the similarities and differences among a variety of mattresses. In this section, we'll compare the Titan Mattress to other similar mattresses to help you decide which model is best for you.
The Titan Mattress vs. the Plank Mattress
Like the Titan, the Plank Mattress is made by Brooklyn Bedding and is ideal for heavyweight sleepers. The Plank is a flippable mattress that is firm on one side, and very firm on the other. While the Titan rates 8 out of 10 on the firmness scale, the Plank Mattress rates 7 and 9, making it a good option for sleepers wanting slightly more or less firmness than the Titan.
The Plank Mattress is an all-foam mattress, rather than a hybrid that contains both foam and innersprings like the Titan. While our testing found the Plank to be similar to the Titan in many ways, it rated slightly lower in terms of sex and edge support. Because the Plan is all-foam, it is slightly less responsive and has less firm edges than the Titan. That said, both mattresses have a firm feel and conform to the body very little.
Read our full Plank Mattress Review.
The Titan Mattress vs. the WinkBed Plus
Like the Titan, the WinkBed Plus is a mattress created with heavyweight individuals in mind that rates 8 out of 10 on the firmness scale. The WinkBed Plus is also a hybrid mattress containing both pocketed coils and polyfoam, though it is constructed differently than the Titan. In addition to pocketed coils and polyfoam, the WinkBed Plus also has a 2.5-inch layer of dense latex.
Because of their similar construction, the WinkBed Plus and the Titan rate identically across many criteria such as durability, motion isolation, temperature neutrality, and edge support. One distinguishing feature is the profile. At 14.5 inches, the WinkBed Plus has a higher profile than the 11-inch thick Titan, making it a good choice for people who need a higher bed. The WinkBed Plus also contains latex, making it good for those who enjoy the fast-responding feel of latex in the comfort layer.
Read our full WinkBed Mattress Review.
The Titan Mattress vs. the Saatva
The Saatva Mattress comes in a firm option that rates 7.5 out of 10 on the firmness scale, which makes it a competitor to the Titan Mattress. Saatva also sells the Saatva HD, a mattress that rates 7 out of 10 on firmness. Like the Titan, the Saatva HD is specifically designed for heavyweight sleepers. Both Saatva mattresses are slightly less firm than the Titan, which rates 8 out of 10 on the firmness scale.
A major difference between the Titan and the Saatva and Saatva HD is that the Saatva mattresses are available in larger profiles. The Saatva comes in 11.5- and 14.5-inch profiles, while the Saatva HD comes in a 15.5-inch profile. Also, the Saatva HD rated the worst with lightweight sleepers, making the Titan or the Saatva better choices for people of different weights who share the same bed.
Read our full Saatva Mattress Review.
The Titan Mattress vs. the Big Fig Mattress
Like the Titan, the Big Fig Mattress is a hybrid designed for heavyweight individuals. The Big Fig rates medium-firm, or 6.5 out of 10 on the firmness scale. At an (8), the Titan is quite a bit firmer, making it a better choice for people who need more support or prefer a firmer feel. The Big Fig is more conforming than the Titan, so it's a better choice for people who want additional pressure relief or to feel "hugged" while in bed.
Another difference between the Titan and the Big Fig mattresses is price. The Big Fig Mattress costs several hundred dollars more at each mattress size. More cost conscious consumers will appreciate that the Titan is easier on their pocketbook.
Read our full Big Fig Mattress Review.
The Titan Mattress vs. the Bear Hybrid
The Bear Hybrid is a hybrid mattress created for highly physically active people. Like the Titan, it is a responsive mattress that does not conform closely to the body. It also provides great temperature neutrality, which is a benefit to people who tend to sleep hot.
Unlike the Titan, the Bear Hybrid is medium-firm and rates 6 out of 10 on the firmness scale. Our lightweight and average-weight testers enjoyed the Bear Hybrid more than our heavyweight testers. Most heavyweight sleepers will prefer the support provided by the higher firmness of the Titan over the Bear Hybrid. Sleepers who find the Titan to be too firm will likely prefer the Bear Hybrid.
| | | | | | | |
| --- | --- | --- | --- | --- | --- | --- |
| | Titan | Plank | WinkBed PLUS | Saatva Classic | Big Fig Mattress | Bear Hybrid |
| MATTRESS TYPE | Hybrid | Foam | Hybrid | Innerspring | Hybrid | Hybrid |
| PRICE RANGE | $999 | $1,149 | $1,499 | $1,695 | $1,799.00 | $1,732.00 |
| FIRMNESS OPTION | 8 | 7,9 | 8 | 4,6,7.5 | 6.5 | 6 |
| AVAILABILITY | online | online | online | online | online | online |
| SLEEP TRIAL | 120 nights | 120 nights | 120 nights | 365 nights | 120 Nights | 365 nights |
| WARRANTY LENGTH | 10 Year, Limited | 10 Year, Limited | Lifetime | Lifetime, Limited | 20 Year, Limited | Lifetime |
Titan Mattress FAQ
Sleep Trial

120 nights

Shipping

U.S. and Canada

Warranty

10 years

Made In

USA
Where Can I Buy the Titan Mattress?

The Titan Mattress is available online through a dedicated Titan website by Brooklyn Bedding and Amazon. Brooklyn Bedding also sells their mattresses at their brick-and-mortar stores in Arizona and Utah.

Where Do They Ship?

Brooklyn Bedding ships the Titan anywhere in the U.S. or Canada.

White Glove Delivery

White glove delivery is not currently available for the Titan.

Old Mattress Removal?

Old mattress removal is not currently available from Brooklyn Bedding.

Full Delivery Policy

The delivery policy for the Titan Mattress is as follows:

Shipping within the contiguous U.S. is free.
Shipping to Hawaii or Alaska starts at $125 per mattress.
Shipping to Canada starts at $250 for a single mattress.
Brooklyn Bedding uses UPS to ship to Canada, and FedEx Ground for most other locations.
After you place an order, Brooklyn Bedding will email you a shipping notification along with a tracking number. It will take 1-3 business days for the order to be processed, then 3-5 business days for the mattress to ship to your location.
Brooklyn Bedding compresses the Titan and ships it rolled in a box. The weight of the box ranges from 58 pounds for a twin size to 120 pounds for a California king.
Shipping costs are not refundable.

Trial Period and Warranty Details

Trial Period

Brooklyn Bedding offers a 120-day trial period on the Titan Mattress:

The trial begins on the day the mattress arrives at your location.
You must try out the mattress for 30 days before you can initiate a return or exchange. This is because there is often an adjustment period, and the way a mattress feels on the first night might not accurately represent how it will feel over time.
If you opt to return your mattress and had paid shipping costs, they will not be refunded.

Warranty

Brooklyn Bedding offers a 10-year warranty on the Titan Mattress:

The warranty is full and not prorated. It begins on the date of purchase. Brooklyn Bedding will repair or replace defective mattresses during the first 10 years after purchase, depending on which option they determine is best.
The warranty covers any defects as well as body indentations that are more than 1 inch deep.
Body impressions that are 1 inch deep or less are considered natural wear and tear and not covered.
The warranty will become void if the mattress is used with an inappropriate frame or base. The frame or base must be "solid," and a wood or metal foundation or platform. If it has slats, the slats must be no more than 4 inches apart.
A mattress that is deemed unclean will not be repaired or replaced. This is a good reason to keep a mattress protector on your mattress.
The warranty is only valid for the original purchaser. If you resell your mattress, that voids the warranty.
Company Information
Customer Service

8 of 10 owner experiences show customers have a positive experience with Brooklyn Bedding.

Company History

Brooklyn Bedding was founded in 2009, but its parent company had been in business since 1995.

BBB Rating

Brooklyn Bedding has earned an A+ from the Better Business Bureau.

Physical Stores

Brooklyn Bedding has many showrooms across Arizona, as well as a couple in Utah. They also partner with a few brick-and-mortar mattress stores in other states. View their map of stores online.

Contact Brooklyn Bedding

Find Brooklyn Bedding on Social