Meet Our Testing Team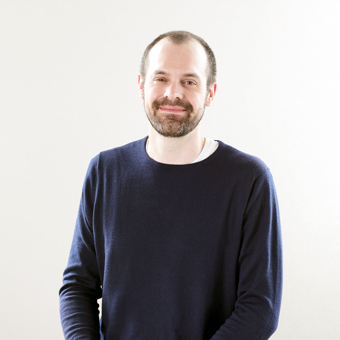 Brad

Keith

Jackson

Lauren
General Overview
Recommended for…
Sleepers who prefer deep contouring from their mattress. Compared to other hybrids, the Arctic Dreams mattress conforms very closely to cradle the body and alleviate pressure. This results in a feeling akin to sleeping "on" – rather than "in" – the mattress.
People who weigh up to 230 pounds. Due to its plusher feel and close body contour, the Arctic Dreams is best suited to sleepers in the lightweight and average weight groups.
Hot sleepers. Despite a thick memory foam comfort layer, the mattress sleeps quite cool thanks to steady airflow through its coil layer.
Value seekers. The mattress is very low-priced compared to industry averages, but its performance is still strong across several categories.
Not Recommended for…
Those who prefer a more responsive mattress. Due to its thick memory foam layer, the Arctic Dreams mattress responds slowly to the sleeper's body and offer limiteds bounciness on the surface.
Sleepers weighing more than 230 pounds. Individual preferences vary, but our testing found that most people in the heavyweight group find the mattress too soft.
Ratings Summary
Our testing team conducted an extensive evaluation of the Arctic Dreams hybrid. Our review and rating process consists of three parts: in-house evaluation, external sleep testing, and data collection of verified owner experiences. To learn more about our review process, read our methodology here.
Our performance criteria and ratings for the bed are listed in the table below.
As you can see, the Arctic Dreams has distinct strengths and weaknesses. To learn more about our ratings process, check out the full breakdown below.
Sleep Position Ratings
As part of our ratings process, we evaluated the Arctic Dreams hybrid across different body types and preferred sleep positions. In addition to physical testing, we surveyed our sleep expert team and analyzed reviews from verified mattress owners and customers. Our findings are listed in the table below.
For more information on sleeping positions please see our guides for side, back, stomach, and combination sleepers.
| | | | |
| --- | --- | --- | --- |
| Weight | Light | Average | Heavy |
| Sleep Position | Less than 130 LBS | 130 LBS - 230 LBS | Greater than 230 LBS |
| Side | | | |
| Back | | | |
| Stomach | | | |
Buy an Arctic Dreams hybrid at the lowest available price.
Our readers save money on their new mattress
How Is the Arctic Dreams Hybrid Constructed?
Cover
The bed's cover consists of quilted polyester with 0.75 inches of polyfoam padding. This extra cushioning contributes to the medium feel of this mattress. The cover is not removable. DreamFoam recommends spot cleaning with mild detergent if stains or spills occur.
Comfort Layers
The Arctic Dreams is designed with a memory foam comfort layer measuring 2.5 inches thick. This material feels quite soft and adaptive, so sleepers will feel close contouring as their body slowly sinks into the mattress. The foam is also infused with cooling gel intended to reduce the buildup of body heat on the surface.
Please note that the Arctic Dreams does not contain a transitional layer between the comfort and support layers.
Support Layers
The hybrid Arctic Dreams has a support core consisting of 6-inch pocketed coils over a base layer of high-density base foam. This layer provides support and stability for the entire mattress, especially along the edges. The coils also promote steady airflow to keep the mattress feeling cool.
Mattress Height
The Arctic Dreams measures 10 inches thick. This is considered a medium profile. The absence of a transitional layer frees up extra space for thicker comfort and support layers. While some sleepers may sink a bit too much without transitional reinforcement, the mattress provides a good balance of contouring and support for most people who weigh up to 230 pounds.
Product Name
Firmness Level
Support Core Components
Comfort Layer Components
Cover Components
DreamFoam Arctic Dreams (Hybrid)
Medium (5)
6″ Pocketed Coils
1″ HD Polyfoam
2.5″ Gel Memory Foam
Quilted Polyester
0.75″ Polyfoam Padding
What Are the Firmness and Feel Like?
The Arctic Dreams has a softer, more adaptive feel than many competing hybrids. The memory foam layer is fairly thick and contours very closely, resulting in a noticeable cradling sensation. This feeling is best described as sleeping "in" – not "on" – the mattress.
This model also offers limited responsiveness for a hybrid. Sleepers may notice some bounciness when they get on and off the mattress or shift positions, but the surface responds slowly to the body. The Arctic Dreams is a great option for anyone who finds the typical hybrid too springy or firm.
Ratings Breakdown
Performance Ratings
Now, let's take a close look at our performance ratings for the Arctic Dreams hybrid. These ratings are based on experiences and reviews from verified owners, as well as our own product research and testing.
Durability
The Arctic Dreams is a fairly new mattress, and we haven't had sufficient time to evaluate it against the average mattress lifespan of six to eight years. Our durability ratings are based on other factors such as owner experiences, quality of design, and DreamFoam's overall reputation.
We expect the Arctic Dreams to perform for about seven years. The mattress is constructed with a strong coil system. However, the medium feel of these beds leaves the bed particularly vulnerable to body impressions that form in the surface as the comfort layer deteriorates. These impressions can affect how comfortable and supportive the mattress feels.
Owners can minimize impressions and preserve their mattress surface by rotating the bed from head to foot every three to six months.
Motion Isolation
To evaluate the mattress for motion isolation, we asked two sleep testers to lie down on the mattress at the same time. One tester rolled around on their side while the other felt for motion transferring across the surface.
The Arctic Dreams performed very well during these tests. The memory foam comfort layer absorbs a great deal of movement and eliminates most transfer across the surface. The coils generate a bit of responsiveness, but not enough to be disruptive for most sleepers. The mattress should be suitable for anyone who wakes up easily due to their sleep partner's movements.
Off-Gassing
Initial off-gassing odors are fairly strong for the Arctic Dreams. Memory foam and other polyurethane-based foams emit volatile organic compounds (VOCs) that carry a noticeable chemical smell. The odors are relatively harmless, but they can be unpleasant for several days after the mattress is unboxed.
If bothersome odors persist for more than a week, try placing the mattress in a well-ventilated room for another day or two. This can help flush out initial odors and leave the mattress smelling much fresher.
Pressure Relief
To evaluate the Arctic Dreams hybrid for pressure relief, we asked our testers to lie down on the mattress with body sensors that track pressure buildup in sensitive areas like the shoulders and hips. The testers also rotated sleep positions to see if pressure increased or decreased on their sides, backs, or stomachs.
The Arctic Dreams has a medium feel and contours very closely. This means it will alleviate pressure very well for some sleepers, but also sink excessively and potentially create added pressure for others. Body weight is a factor here, as people who weigh more than 230 pounds are most likely to sink to an uncomfortable degree. We also expect side and back sleepers to feel more comfortable than stomach sleepers, since the latter position typically requires the most support from a mattress.
Temperature Neutrality
Considering the Arctic Dreams contains a thick layer of memory foam, a material that sleeps notoriously hot, the temperature neutrality of this mattress is actually quite consistent. The hybrid's breathability can be attributed to steady airflow through its coil system, which cools off the mattress core. Additionally, the open-cell foam used to construct the comfort layer is fairly breathable and shouldn't trap too much body heat.
Edge Support
To evaluate the Arctic Dreams for edge support, our testers sat along the perimeter of the mattress as owners do when getting in and out of bed. They also took turns lying near the edges to see if there were feelings of "roll-off."
The bed's coil system provides some push-back along the perimeter, resulting in good overall reinforcement when the testers got on and off the mattress – but they still noticed some sinkage due to the softer memory foam layer. As a result, some people may have a harder time getting on and off this mattress compared to other hybrids.
Noise
The Arctic Dreams was completely silent during all of our tests, including those that involved movements on the surface. The mattress may begin to squeak and creak as it nears the end of its lifespan and the coils wear out. Even then, the noises probably won't be too disruptive.
Sex
For most couples, the ideal mattress for sex allows for easy movements across the surface while conforming to the body and promoting traction. The Arctic Dreams delivers plenty of contouring, which can help couples maintain a single position for prolonged periods. The mattress is also somewhat responsive and feels sturdy around the edges, so it is well suited to couples who prefer some bounciness during sex.
However, the bed's plush memory foam layer may sink to an uncomfortable degree. Some couples liken this sensation to fighting with the mattress.
Sleeper Ratings H3
The ideal firmness and thickness for a mattress largely depend on a sleeper's body weight, shape, and preferred sleep position. In order to better inform our readers and avoid subjectivity in our review, our team evaluated the bed with sleep testers of varying body types and position preferences.
Lightweight Sleepers – Less than 130 lbs.
Overall, our lightweight testers were very pleased with the Arctic Dreams – though their experiences somewhat varied by sleep position. Side sleepers in this weight group awarded the mattress an excellent rating. The memory foam cushions and conforms to the body, which helps to align the spine and reduce pressure in the shoulders, lumbar region, and hips. Poor alignment is a common issue for side sleepers.
Back sleepers weighing less than 130 pounds also felt quite comfortable on the Arctic Dreams. The mattress didn't sink too much beneath their heavier areas, allowing them to rest on an even plane with no added pressure. Stomach sleepers noticed more sinkage, particularly between the chest and waist, but not enough to cause excessive pressure or discomfort.
Average Weight Sleepers – 130 to 230 lbs.
The average weight testers also gave the Arctic Dreams favorable ratings, but they were more divided than their lighter counterparts. Side sleepers weighing 130 to 230 pounds felt reasonably comfortable on the hybrid. Some sinkage around the hips was reported, but not an excessive amount.
Back and stomach sleepers in this weight group sank a bit too much. These positions generally require a firmer feel since more reinforcement is needed for the midsection and hips, where people tend to carry more weight. The bed's medium feel resulted in less support and more sinkage for these individuals.
Heavyweight Sleepers – More than 230 lbs.
Our heavyweight side sleepers liked the Arctic Dreams, but some noted a lack of support that led to more sinkage beneath the shoulders and hips. Added pressure occurred as a result. Back and stomach sleepers weighing more than 230 pounds reported even more sinkage. The lowest ratings for the mattress came from this weight group.
Heavyweight sleepers typically need a medium firm or firm mattress to keep their bodies on an even plane. Those who weigh more than 230 pounds and enjoy the feel of a mattress that conforms closely and sinks deeply will probably find the Arctic Dreams comfortable. Otherwise, we recommend a firmer bed for these individuals.
Pricing and Discounts
Below, we've listed current prices for the Arctic Dreams in all six standard mattress sizes. This model is also available in additional sizes, including full XL ($499), short queen ($499), split California king ($399 per side), RV bunk ($449), and RV king ($699).
Twin $299
Twin XL $399
Full $449
Queen $499
King $699
Cal King $699
Save money on an Arctic Dreams hybrid mattress.
Our readers get the lowest price.
How Does the Arctic Dreams Compare to Other Beds?

We encourage all mattress shoppers to compare different brands and models before deciding which bed will work best for them. In the next section, we'll see how the Arctic Dreams hybrid stacks up to some similarly constructed mattresses from competing brands.
Arctic Dreams vs. Brooklyn Bedding Bowery Hybrid
The Brooklyn Bedding Bowery is similar to the Arctic Dreams in many ways. For one, the Bowery is very budget-friendly. It is also available as an all-foam or hybrid mattress, both of which contain comfort layers of adaptive polyfoam that contours much like memory foam.
The Bowery Hybrid also measures 10 inches thick, but it has a medium firm (6.5) feel, making it noticeably firmer than the Arctic Dreams hybrid. As a result, it is better suited to heavier people, whereas the Arctic Dreams hybrid may be more comfortable for lighter people.
Since DreamFoam is a subsidiary of Brooklyn Bedding, the Bowery Hybrid and Arctic Dreams qualify for the same sleep trial, return policy, and warranty. Prices are also very close for these models. Those who prefer a medium firm feel may want to choose the Bowery Hybrid. Otherwise, choosing between these models is pretty much a toss-up.
Read our full Brooklyn Bedding Bowery Mattress Review.
Arctic Dreams vs. Casper Hybrid
The Casper Hybrid builds on the flagship design. This model contains comfort and transitional layers of polyfoam and memory foam over a base of pocketed coils. Like the Arctic Dreams hybrid, the Casper Hybrid builds on an original all-foam design.
There are many similarities between the Casper and Arctic Dreams hybrid models. Both offer above-average pressure relief and motion isolation, as well as consistent temperature neutrality. One area where the Arctic Dreams hybrid outperforms is edge support, but both models tend to sink a bit along the perimeter.
The Casper Hybrid costs considerably more than the Arctic Dreams, so pricing may be a deciding factor for customers. Beyond that, either model will be suitable for most side or back sleepers weighing up to 230 pounds.
Read our full Casper Hybrid Mattress Review.
Arctic Dreams vs. Layla Hybrid
The Layla Hybrid is a flippable model. One side of the mattress has a medium (5) feel, and the other has a firm (7) feel. Both sides feature memory foam comfort layers that conform consistently to the body, much like the Arctic Dreams' comfort layer. The Layla Hybrid also includes a pocketed coil support core shared between both sides of the bed.
The medium side of the Layla Hybrid is very comparable to the feel of the Arctic Dreams. The firmer side is better suited to heavier people, back and stomach sleepers in particular. In other performance categories like temperature neutrality and pressure relief, both the Layla Hybrid and Arctic Dreams have earned comparable ratings.
Cost will likely play a role in shopping decisions, as the Layla Hybrid is much more expensive than the Arctic Dreams. If budget is not a major concern, those who prefer a medium feel can take their pick between the two brands, but those who find the Arctic Dreams hybrid too soft should opt for the Layla Hybrid.
Read our full Layla Hybrid Mattress Review.
Arctic Dreams vs. Leesa Hybrid
The Leesa Hybrid has a medium firm (6.5) feel, but it contains two foam comfort layers for added cushioning and conforming. This mattress won't contour quite as closely as the Arctic Dreams hybrid, but sleepers who weigh at least 130 pounds should receive adequate support.
The Leesa Hybrid also features zoned pocketed coils, resulting in stronger edge support and less sinkage than the Arctic Dreams. Conversely, the Arctic Dreams contours more closely to alleviate aches and pains for sleepers. This makes it better suited for people with shoulder, back, or hip pain than the Leesa Hybrid.
The Leesa Hybrid has a price-point that is on par with similarly constructed models, which is to say it costs a lot more than the Arctic Dreams. People who want a medium firm feel should elect for the Leesa Hybrid, but other than that, both beds deliver very similar experiences.
| | | | | | |
| --- | --- | --- | --- | --- | --- |
| | Arctic Dreams Hybrid | Brooklyn Bowery Hybrid | Casper Hybrid | Layla Hybrid | Leesa Hybrid Mattress |
| MATTRESS TYPE | Hybrid | Hybrid | Hybrid | Hybrid | Hybrid |
| PRICE RANGE | $499 | $799 | $1,295 | $1,599 | $1,899 |
| FIRMNESS | 5 | 6.5 | 5.5 | 5, 7 | 6.5 |
| AVAILABILITY | online | online | online, in-store | online | online |
| SLEEP TRIAL | 120 nights | 120 nights | 100 nights | 120 nights | 100 nights |
| WARRANTY LENGTH | 10 Years, Limited | 10 Year, Limited | 10 Year, Limited | 10 Year, Limited | 10 Year, Limited |
DreamFoam by Brooklyn Bedding FAQ
Sleep Trial

120 nights

Shipping

Free to contiguous U.S.

Warranty

10 years, non-prorated

Made In

USA
Where Can I Buy the Arctic Dreams Hybrid?

The Arctic Dreams is available for purchase on the DreamFoam website, as well as Amazon.com. DreamFoam does not operate any brick-and-mortar locations.

Where Do They Ship?

DreamFoam ships to all 50 states and most of Canada.

White Glove Delivery?

At this time, DreamFoam does not offer White Glove delivery.

Old Mattress Removal?

Old mattress removal is not available for any Arctic Dreams orders.

Full Delivery Policy

DreamFoam's delivery policy is as follows:

Standard ground delivery is free throughout the contiguous U.S. Shipping charges start at $125 for customers in Alaska and Hawaii, and $250 for customers in Canada.
Customers who cancel their order after the mattress has shipped must pay a $60 restocking fee.
All mattresses are shipped via FedEx or UPS. Customers receive a tracking number as soon as their mattress ships.

Trial Period and Warranty Details

Trial Period: DreamFoam offers a 120-night sleep trial for the Arctic Dreams hybrid:

This sleep trial requires a break-in period of at least 30 nights. Customers cannot initiate a return for a full refund until at least 30 nights have elapsed.
Full refunds are issued for all returns minus shipping charges for customers outside the contiguous U.S.
Exchanges are available after 30 nights, as well. Customers either pay the difference or receive a partial refund, depending on which model they select.
One sleep trial is available to each customer per calendar year.

Warranty: DreamFoam offers a 10-year warranty for the Arctic Dreams hybrid:

This warranty is completely non-prorated. DreamFoam will, at its sole option, repair or replace any defective mattress free of charge for as long as the warranty is valid.
Defects covered under this warranty include sagging and body impressions in the surface measuring 1 inch or deeper; and manufacturing defects in the mattress that cause materials to deteriorate or crack prematurely. Other issues, such as normal wear and tear or damage from improper foundational support, are not considered defects and will not warrant free repairs or replacements.
This warranty is non-transferable, and is only available to original owners who purchase their mattress from DreamFoam or an authorized retailer. Those who buy or acquire the mattress from the original owner or a non-authorized retailer do not receive warranty coverage.
Company Information
Customer Service

Owner experiences show 8 out of 10 customers have had a positive experience with DreamFoam by Brooklyn Bedding, irrespective of whether or not they enjoyed their mattress.

Company History

Brooklyn Bedding, DreamFoam's parent company, has been in business since 2009.

BBB Rating

Brooklyn Bedding currently holds an 'A+' rating with the Better Business Bureau.

Physical Stores

Brooklyn Bedding operates a handful of brick-and-mortar stores, most of which are located in Arizona, but DreamFoam does not have any dedicated locations.

Contact DreamFoam

Find DreamFoam on Social