Meet Our Testing Team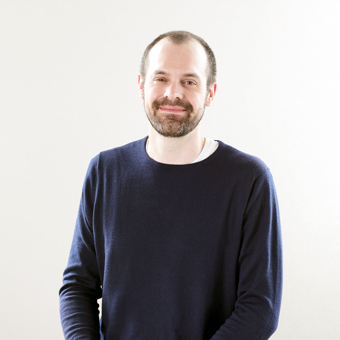 Brad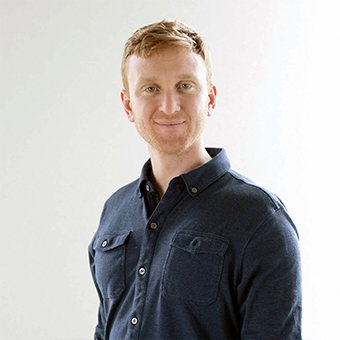 Jackson

Keith

Lauren
Recommended for...
Sleepers who prefer a balance of conforming and responsiveness. The Layla Hybrid's memory foam layers contour to the sleeper to create a pressure-relieving cradle for their body, but the sturdy coils also make the mattress feel somewhat springy. The medium-feel side feels like sleeping "on" and sleeping "in" the mattress at the same time, while the firm side offers a more responsive, sleeping "on" sensation.
People whose firmness preferences fluctuate between medium and firm. The Layla Hybrid's dual-sided design enables owners to change the firmness from medium to firm (or vice versa) by simply flipping over the mattress.
Couples. The Layla Hybrid isolates motion transfer very well compared to other hybrids, and its coils are fairly quiet, so co-sleepers shouldn't experience too many sleep disruptions from movement or noise.
Hot sleepers. Copper-infused comfort layers of low-density memory foam help the surface remain fairly cool, while the coils promote steady airflow for added breathability.
Not Recommended for...
People who prefer the closely conforming feel of memory foam. The Layla Hybrid's memory foam layers conform to a noticeable extent, but sleepers will receive deeper body-contouring from an all-foam bed.
Those who have trouble lifting heavy objects. The Layla Hybrid weighs 113 pounds in a queen size, making it fairly heavy. This may present some difficulties when owners want to flip over the mattress to adjust the firmness.
Ratings Summary
Our testing team conducted an extensive evaluation of the Layla Hybrid. Our review and rating process consists of three parts: in-house evaluation, external sleep testing, and data collection of verified owner experiences. To learn more about our review process, read our methodology here.
Our performance criteria and ratings for the bed are listed in the table below.
The Layla Hybrid performs fairly well across different categories. Its flippable, dual-firmness design ensures most sleepers will find at least one – if not both – of the surfaces comfortable regardless of their body type or sleep position. Like other hybrids, this model sleeps fairly cool and offers strong edge support. The Layla Hybrid also provides above-average motion isolation compared to other hybrid mattresses below.
Sleep Position Ratings
As part of our ratings process, we evaluated the Layla Hybrid across different body types and preferred sleep positions. In addition to physical testing, we surveyed our sleep expert team and analyzed reviews from verified mattress owners and customers. Our findings are listed in the table below.
For more information on sleeping positions please see our guides for side, back, stomach, and combination sleepers.
Layla Hybrid Mattress Awards
Based on positive ratings from our testing team and mattress owners, the Layla Hybrid has earned the following awards in our Mattress Guides.
How Is the Layla Hybrid Constructed?
Cover
The Layla Hybrid is encased in a cover made from a fabric blend of polyester (66 percent), viscose (30 percent), and spandex (4 percent). The material has a very soft and stretchy feel, and the added viscose makes the cover exceptionally breathable. The cover has a zipper and can be removed for cleaning, but it should not be washed by hand or in a machine. Layla Sleep recommends dry-cleaning.
Both lengthwise sides of the cover are equipped with sturdy handles made of thermoplastic polyurethane. These handles make flipping over the mattress a bit easier.
Comfort Layers
Both sides of the Layla Hybrid contain copper-infused memory foam, but the thickness and composition are different for each. The medium side contains 2.5 inches of copper-infused memory foam. The foam has a density of 3.5 pounds per cubic foot (PCF), which is fairly low. This makes the material fairly breathable but also less durable than denser memory foam. The firm side's comfort layer consists of 1 inch of copper-infused memory foam, which has a low density of 2.5 PCF.
Both memory foam comfort layers are infused with copper, which helps to dissipate body heat and maintain a cool surface. Copper also has antimicrobial properties to keep the mattress hygienic.
Transitional Layer
Each side of the Layla Hybrid includes a transitional layer, as well. Both of these layers are made from convoluted high-density polyfoam that has been divided into firmness zones, with softer foam to cushion the head, neck, and shoulders while firmer foam supports the shoulders, back, and hips. The medium side's transitional layer measures 2 inches, and the firm side's measures 1.5 inches.
Transitional layers essentially act as a support core buffer. They prevent sleepers from sinking too deeply and coming into contact with the dense base layer materials.
Support Layers
The Layla Hybrid's support core is shared between the two sides. This layer features 6-inch pocketed coils divided into zones based on their gauge, or thickness. Thinner 16-gauge coils line the interior to keep the sleeper's body on an even plane, while thicker 14-gauge coils reinforce the perimeter to prevent sinkage along the edges.
Mattress Height
The Layla Hybrid measures 13 inches thick, making it a high-profile mattress. The bed's above-average height can be attributed to its flippable design, which includes two sides with individual comfort and transitional layers. At 6 inches, the coils are also fairly thick. As a result, the mattress feels fairly supportive overall – but some sleepers will feel more comfortable on one side than the other due to their body type and/or sleep position.
Product Name
Firmness Level
Thickness
Support Core Components
Comfort Layer Components
Cover Components
Layla Hybrid
Side 1: Medium (5)
Side 2: Firm (7)
13″
6″ Zoned Pocketed Coils
14-gauge Perimeter
16-gauge Interior
Side 1: 2.5″ 3.5 PCF Copper-infused Memory Foam
2″ Zoned Transitional Polyfoam
Side 2: 1″ 2.5 PCF Copper-infused Memory Foam
1.5″ Zoned Transitional Polyfoam
66% Polyester, 30% Viscose, 4% Lycra Spandex
What Are the Firmness and Feel Like?
The Layla Hybrid has a distinct feel on each side of the mattress. The medium (5) side conforms rather closely to cradle the sleeper's body while offering some responsiveness from the coils, as well. The firm (7) side does not conform as closely, but the foam provides strong support for sleepers – particularly those who weigh at least 230 pounds.
The Layla Hybrid feels very temperature neutral, as well. The copper infused into both comfort layers promotes surface cooling fairly well and the lower-density memory foam doesn't absorb too much body heat from sleepers. The coils also help to regulate the bed's temperature by circulating air through the bed. Overall, this is an excellent mattress for people who tend to sleep hot – especially if they have felt uncomfortably warm on other hybrid beds.
Ratings Breakdown
Performance Ratings
Next, let's check out our performance ratings for the Layla Hybrid. Each rating is based on findings from our internal and external testing teams.
Durability
The Layla Hybrid debuted in 2020. Since the bed is so new, we haven't had enough time to evaluate it across the average mattress lifespan of six to eight years. Our durability rating for the Layla Hybrid is based on other factors, such as quality of materials and Layla Sleep's overall reputation.
The Layla Hybrid appears to be a well-made bed. The low-density memory foams are not particularly durable, but they are reinforced with high-density transitional polyfoam and sturdy pocketed coils. The zoned coils also protect the perimeter from excessive sinkage. With proper use and support, we expect this mattress to last about seven to eight years before a replacement is needed.
The memory foam may begin to develop body impressions over time as the material softens. To prevent deep impressions, we suggest rotating the mattress head-to-foot every three to six months. Using both sides of the mattress in equal measure can also minimize impressions on either surface.
Motion Isolation
To evaluate the Layla Hybrid for motion isolation, two of our testers lied down on the mattress at the same time. One person moved around while the other felt for motion transferring across the surface of the bed. During these tests, both testers noticed very little transfer on the medium side. Despite some responsiveness from the coils, the memory foam on this side absorbed motion very well.
The thinner memory foam layer on the firm side does not isolate as much motion. It absorbs some movement but does not eliminate as much transfer as the opposite side's thicker layer. This side is more comparable to the average hybrid. In general, mattresses in this category type provide low to moderate motion isolation because of their responsive coil systems.
Off-Gassing
Our testers noticed some moderate off-gassing when unboxing the Layla Hybrid. However, the smells had mostly cleared out when they re-evaluated the mattress a few days later. The primary culprits are the bed's two memory foam layers. Many mattress materials emit initial odor, but memory foam is associated with the strongest off-gassing. That said, low-density memory foam tends to smell less than medium- or high-density foam.
We don't expect owners to experience any major, odor-related issues with the Layla Hybrid. The coils circulate air fairly well and initial smells should not persist for too long after the mattress is removed from its box.
Pressure Relief
To see how well the Layla Hybrid alleviates pressure, we asked our testers to lie down on the mattress with a sensory pad that tracks pressure buildup throughout the body. They also changed sleep positions to see if pressure increased or decreased when lying on their sides, back, or stomach.
The testers found that the medium side alleviates pressure very well for sleepers who weigh 230 pounds or less. The foam contours closely to reduce pressure on the lower back and cushion the shoulders and hips. The firm side conforms very little and keeps sleepers on an even plane without sinking too deeply into the mattress. As a result, sleepers who weigh more than 230 pounds should feel less pressure on this side.
Temperature Neutrality
The Layla Hybrid sleeps very cool, and this is due to a few reasons. The memory foam on both sides has a lower density, so the material retains a minimal amount of body heat from sleepers. The foam is also infused with copper, which has cooling properties and can help prevent heat from building up on the surface. In addition, the bed's coils promote steady air currents to maintain a comfortable temperature for the bed and sleeper.
Some people sleep hot on memory foam hybrids, but this model offers better temperature neutrality than most. For maximum cooling, we recommend the firm side because of its thinner memory foam layer.
Edge Support
To evaluate the Layla Hybrid for edge support, our testers sat along the perimeter as an owner might do when getting in and out of bed. They also took turns lying near the edges to check for feelings of "roll-off," which occurs when beds lack proper perimeter support.
Edge support is a major strength of the Layla Hybrid, as is the case for other models with zoned coil systems. The 14-gauge perimeter coils reinforce the bed very well. This results in very little sinkage when owners get in and out of bed, and they should feel fairly secure sleeping near the edges.
Noise
Our testers did not notice any noise when lying or moving on the Layla Hybrid. This is fairly typical for hybrid models because pocketed coils are much quieter than other coil types found in traditional innersprings. The coils may become squeaky over time, but the Layla Hybrid shouldn't be problematic for light sleepers for the majority of its lifespan.
Sex
Each side of the Layla Hybrid offers a distinct feel during sex. The firm side is very responsive, allowing couples to change positions rather easily, while the medium side conforms closely for good traction. Edge support is strong on both sides, so couples can easily use the entire surface of the bed. The pocketed coils are quiet and fairly discreet, as well.
Sleeper Ratings
The ideal firmness and thickness for a mattress largely depend on a sleeper's body weight, shape, and preferred sleep position. In order to better inform our readers and avoid subjectivity in our review, the team evaluated the bed with sleep testers of varying body types and position preferences.
Lightweight Sleepers – Less than 130 lbs.
Since the Layla Hybrid is flippable, we asked our sleep testers to evaluate each side. Our lightweight sleep testers preferred the medium-feel surface. This side conforms more closely, so people who weigh less than 130 pounds sink deeply into the mattress and experience good overall pressure relief. Side sleepers noted ample padding for their shoulders and hips, which helps to align the spine and support the body, while back and stomach sleepers felt less pressure without sagging around the midsection.
Testers in the lightweight group did not feel as comfortable on the firm side. Generally, people who weigh less than 130 pounds prefer softer beds because firmer models don't contour closely enough. This often results in less pressure relief and, for side sleepers, uneven alignment.
Average Weight Sleepers – 130 to 230 lbs.
According to our testers in the average weight group, both sides of the Layla Hybrid offered different benefits. Side sleepers who weigh 130 to 230 pounds experienced more pressure relief on the medium side due to its softer feel and deeper contouring. Back sleepers also found the medium side comfortable, though there was a bit of sagging around the shoulders and hips. The firm side provides more support but less overall conforming.
For average weight stomach sleepers, the firm side felt significantly more comfortable because it kept their bodies on an even plane. The medium side sagged too much around the midsection. This is a common issue for this sleep position because many people carry a large amount of weight in their stomach and sleeping face-down on a soft mattress can cause them to sink too deeply.
Heavyweight Sleepers – More than 230 lbs.
Regardless of sleep position, our heavyweight sleep testers all agreed the firm side was more comfortable. There was very little sagging around the hips and shoulders for side sleepers in this weight group, so they didn't experience too much added pressure and their spine was evenly aligned. Back and stomach sleepers also noted excellent overall support and little to no sagging, as well as great stability near the edges.
The heavyweight testers felt differently about the medium side. Some of our side sleepers who weigh more than 230 pounds felt more comfortable than others, but all of them sank a bit too deeply and did not feel as comfortable on this side. Back and stomach sleepers also agreed the medium side offered less support and sagged too much.
Pricing and Discounts
Twin $1,199
Twin XL $1,299
Full $1,499
Queen $1,599
King $1,799
Cal King $1,799
Get $210 off a Layla Hybrid Mattress + 2 free memory foam pillows!
Use code TUCK at checkout
Other Layla Sleep Products
How Does the Layla Hybrid Compare to Other Beds?
Layla Hybrid vs. Layla Mattress
In addition to the same brand, the all-foam Layla Mattress shares many similarities with the Layla Hybrid. Both beds have flippable designs with comfort layers of copper-infused memory foam on each side. The mattresses both offer two different firmness levels, though the Layla Mattress features medium soft (4) and firm (7) surfaces.
The key difference between the two Layla models is support core construction. While the Layla Hybrid's shared support core consists of pocketed coils, the Layla Mattress has a shared base layer of high-density polyfoam. Due to its all-foam design, this mattress provides excellent motion isolation – particularly on the medium soft side – and alleviates pressure very well. This also means the Layla Mattress lacks strong edge support. And while both mattresses sleep reasonably cool thanks to the copper-infused foam layers, the Layla Hybrid has a slight edge due to steady airflow through the coil layer.
The Layla Mattress costs much less than the Layla Hybrid, but both models have prices that are consistent with their respective mattress types. Although they both come with the same 120-night sleep trial, the Layla Mattress is backed by a lifetime warranty, while the Layla Hybrid's warranty spans 10 years.
Read our full Layla Mattress Review.
Layla Hybrid vs. Bear Hybrid
The Bear Hybrid is designed with comfort and transitional layers of polyfoam over a support core of 8-inch pocketed coils. The polyfoam does not conform quite as closely as memory foam, and sleepers may notice more bounciness on the surface. The thick coils also make the mattress feel very responsive. The Bear Hybrid has a medium firm (6) feel, making it more comparable to the Layla Hybrid's firm side.
The Bear Hybrid also includes a cover made with Celliant fabric, an innovative material designed to absorb body heat, convert it into infrared energy, and retransmit this energy back to the sleeper. This process is intended to increase tissue oxygenation, promote blood flow, and help the body recover during the night. As a result, the Bear Hybrid is a great choice for physically active people. The Bear Hybrid and Layla Hybrid have earned similar performance ratings in most categories, including temperature neutrality, edge support, and pressure relief.
The Bear Hybrid costs slightly less than the Layla Hybrid, but both models offer quality designs and reasonable price-points. Sleepers who prefer more conforming from their mattress may want to consider the Layla Hybrid, while those who like the bounce of polyfoam should opt for the Bear Hybrid instead.
Read our full Bear Hybrid Mattress Review.
Layla Hybrid vs. EcoSleep
Other flippable hybrids are somewhat rare, but the EcoSleep by Brooklyn Bedding is another great example. This model is built with comfort layers of natural latex, rather than memory foam. Latex also contours to the body but the material is naturally responsive, so sleepers don't experience the same sinking sensation associated with memory foam.
One side of the EcoSleep has a medium firm (6) feel while the other is firm (7). This makes the mattress ideal for sleepers who prefer firmer feels on their mattress, including many back and stomach sleepers and people who weigh more than 230 pounds. On the other hand, the Layla Hybrid offers more versatility. One side is noticeably softer than the other, so this mattress is a good pick for people who like to flip between two more distinct firmness levels.
The EcoSleep has a lower price-point than the Layla Hybrid, but compared to the average hybrid model, both mattresses are reasonably affordable. A choice between these two models should come down to the sleeper's personal preference: the responsive yet contouring feel of latex, or the closer conforming and slower response of memory foam.
Read our full EcoSleep Mattress Review.
Layla Hybrid vs. Saatva
The Saatva is a deluxe innerspring model constructed with a Euro-top comfort layer of polyfoam, memory foam, and pocketed minicoils over a support core of low-gauge bonnell coils. This coil-on-coil design creates a very responsive surface that is typical of traditional innersprings. Both coil layers also promote excellent airflow. As a result, the Saatva offers comparable cooling to the Layla Hybrid.
While the Layla Hybrid is flippable with a different feel on each side, the Saatva is a one-sided model available in three firmness levels: medium soft (4), medium firm (6), and firm (7). Buyers can also choose between 11.5-inch and 14.5-inch profiles; the latter has a thicker support core, but both profiles offer exceptional springiness. This wide selection of firmness and thickness options ensures people with different body types and sleep positions can find a suitable Saatva model.
The Layla Hybrid costs more than the Saatva, but both beds are very durable and offer great value for owners. One key difference is shipping method. While the Layla Hybrid is shipped in a box and left on the owner's doorstep, the Saatva qualifies for free White Glove delivery anywhere in the contiguous U.S. This service includes a scheduled delivery date, in-home assembly, and old mattress removal at no extra charge.
Read our full Saatva Mattress Review.
Layla Hybrid vs. WinkBed
Like the aforementioned Saatva, the WinkBed is a coil-on-coil mattress available in medium soft (4.5), medium firm (6.5), or firm (7). These models feature comfort layers of polyfoam, gel polyfoam, and pocketed minicoils. Buyers can opt for a fourth option: the WinkBed Plus, which is specifically designed to accommodate larger people. This model has a firm (8) feel and swaps out the minicoils for 2.5 inches of durable latex.
All versions of the WinkBed also include a support core of pocketed coils encased in high-density foam. Like the Layla Hybrid, the WinkBed's support core is zoned to provide extra reinforcement to the bed's edges while cradling the sleeper with thinner, high-gauge coils. Both beds offer strong, long-lasting edge support as a result. They also both sleep cool thanks to steady airflow through their coil layers and breathable comfort layer materials.
The WinkBed and Layla Hybrid have similar price-points. For most buyers, the choice should come down to personal preference regarding responsiveness and conforming ability. Those who prefer an exceptionally firm hybrid feel may wish to choose the WinkBed Plus, regardless of how much they weigh.
| | | | | | | |
| --- | --- | --- | --- | --- | --- | --- |
| | | | | | | |
| MATTRESS TYPE | | | | | | |
| PRICE RANGE | | | | | | |
| FIRMNESS | | | | | | |
| AVAILABILITY | | | | | | |
| SLEEP TRIAL | | | | | | |
| WARRANTY LENGTH | | | | | | |
Layla Hybrid FAQ
Sleep Trial

120 nights

Shipping

Free to contiguous U.S.

Warranty

10 years, non-prorated

Made In

USA
Where Can I Buy the Layla Hybrid?

The Layla Hybrid is exclusively available for sale on the Layla Sleep website. This model is not sold through any online retailers, including Amazon.com, and Layla Sleep does not operate any brick-and-mortar stores.

Where Do They Ship?

Layla ships mattresses anywhere in the United States and Canada.

White Glove Delivery?

At this time, Layla does not offer White Glove delivery.

Old Mattress Removal

Old mattress removal is not available with any Layla Hybrid orders.

Full Delivery Policy

The delivery policy for Layla is as follows:

Shipping is free for customers in the contiguous U.S.; those in Alaska and Hawaii pay a flat shipping rate of $125, and those in Canada pay a flat shipping rate of $225.
All deliveries are coordinated through FedEx Ground. Mattresses take two to three days for manufacturing, and once shipped usually take two to five business days to reach their destination.
Only standard shipping is offered. Expedited shipping or White Glove delivery are not available at this time.

Trial Period and Warranty Details

Layla offers a 120-night sleep trial for all mattress owners:

The sleep trial begins on the date of purchase. There is a mandatory two-week break-in period. Owners may not return their mattress for a full refund until they have tested out the mattress for at least two weeks.
Mattress purchasers in the lower 48 states are eligible for a full product refund with no extra fees if they return their mattress within 120 nights. Customers in Alaska, Hawaii, and Canada will receive a product refund, but their extra shipping charges are non-refundable.
Because Layla does not restock mattresses, customers do not need to physically return their mattress to the company's headquarters. In these cases, Layla requests owners to donate their mattress to a local charity organization.
To initiate the return process, customers should email Layla's customer service department.

Layla offers a 10-year warranty for the Layla Hybrid:

Layla will, at the company's sole option, repair or replace any mattress that is deemed defective or as long as the original owners uses the mattress. This warranty is entirely non-prorated.
Layla may opt to repair or replace individual components with defects (such as the cover), rather than replacing the entire mattress.
Warranty coverage depends on the use of proper foundational support. Per Layla: 'Proper use is defined as using the mattress on a firm, rigid and smooth surface that allows air ventilation and supports the entire mattress, including the center, such as a slatted bed platform or box spring.'
Layla warns that pinching the foam while flipping the mattress may result in tearing, which is not covered under the warranty.
Mattress owners may need to pay up to $50 in shipping and handling fees for mattress repairs or replacements; variable fees will be assessed on a case-by-case basis.
The Layla Mattress warranty covers sagging and body indentations in the sleep surface measuring 1 inch or deeper. The warranty also covers defects associated with the mattress cover, such as broken zippers and seams coming apart.
The warranty does not cover body impressions measuring less than 1 inch deep. Additionally, the warranty does not cover damage that results from pinching or tearing the foam when flipping the bed. Other non-covered defects include physical damage resulting from misuse or abuse, the appearance of mold or vermin infestation, and repair or replacement requests due to changes in the owner's comfort preferences.
Keeping the mattress in its packaging for longer than two weeks may void the warranty if damage occurs. Layla also voids the warranty if the bed is used in a commercial facility, such as a hotel or rental property.
This warranty is exclusively offered to original owners who purchase their mattress from Layla or an authorized retailer. Those who buy or acquire their mattress from the original owner or a non-authorized retailer will not be entitled to warranty coverage.
Company Information
Customer Service

7 out of 10 owner experiences show customers have had a positive experience with Layla, irrespective of whether or not they liked their mattress.

Company History

Layla first launched in 2016. The Layla Hybrid was first introduced in 2020

BBB Rating

Layla Sleep currently holds an 'A+' rating with the Better Business Bureau.

Physical Stores

Layla does not operate any brick-and-mortar locations.

Contact Layla Sleep

Find Layla Sleep on Social