Meet Our Testing Team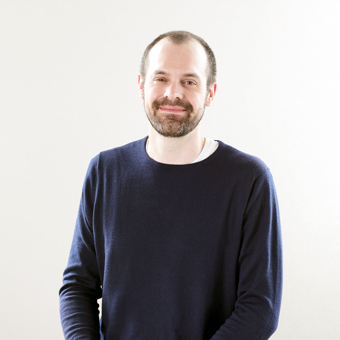 Brad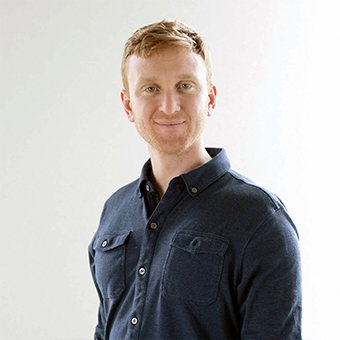 Jackson

Keith

Bred
Recommended for...
People who weigh at least 130 pounds. After testing the mattress, we found that sleepers in the average weight and heavyweight groups feel more comfortable on the Real Bed than those in the lightweight group.
Sleepers who prefer a more responsive mattress. Like many competing latex hybrids, the Real Bed is fairly bouncy and will not contour closely to the body like mattresses with memory foam layers.
Hot sleepers. The Real Bed is constructed with breathable components that promote airflow and don't trap too much body heat, making it ideal for people who run hot at night.
Value seekers. The Real Bed has a very affordable price-point compared to other latex hybrids.
Not Recommended for...
Sleepers who prefer close body-conforming. The Real Bed contours a bit, but not as much as a softer mattress constructed with memory foam or polyfoam layers. This creates a feeling akin to sleeping "on" – as opposed to sleeping "in" – the mattress.
People who weigh less than 130 pounds. Some lightweight sleepers may find the Real Bed adequately comfortable, but it will probably be too firm for most.
Ratings Summary

Our testing team conducted an extensive evaluation of the Real Bed. Our review and rating process consists of three parts: in-house evaluation, external sleep testing, and data collection of verified owner experiences. To learn more about our review process, read our methodology here.
Our performance criteria and ratings for the bed are listed in the table below.
As you can see, the Real Bed has earned positive ratings in some performance categories and less favorable ratings in others. For a full breakdown, check out our detailed ratings analysis below.
Sleep Position Ratings
As part of our ratings process, we evaluated the Real Bed mattress across different body types and preferred sleep positions. In addition to physical testing, we surveyed our sleep expert team and analyzed reviews from verified mattress owners and customers. Our findings are listed in the table below.
For more information on sleeping positions please see our guides for side, back, stomach and combination sleepers.
| | | | |
| --- | --- | --- | --- |
| Weight | Light | Average | Heavy |
| Sleep Position | Less than 130 LBS | 130 LBS - 230 LBS | Greater than 230 LBS |
| Side | | | |
| Back | | | |
| Stomach | | | |
How Is the Real Bed Constructed?
Cover
The Real Bed is encased in a cover made from organic cotton certified by the Global Organic Textile Standard (GOTS), one of the world's foremost authorities on sustainably produced materials. The cover is also lined with rayon from eucalyptus. Both of these fabrics are exceptionally breathable and shouldn't trap too much body heat for sleepers.
Comfort Layer
The Real Bed's comfort layer consists of wool batting. This material has a very soft feel. It won't contour as closely as polyfoam or memory foam, but it delivers ample cushioning and also wicks away moisture from the sleeper's body.
Transitional Layer
Beneath the wool batting layer of the Real Bed is a 3-inch layer of natural latex. Latex – which is derived from the sappy extract of rubber tree plants – is naturally responsive and durable. It conforms gently to the body without sinking excessively. Latex is also fairly breathable compared to memory foam.
Support Layers
The mattress has a robust support core consisting of pocketed coils reinforced with additional latex and wool batting layers. The coils are partially responsible for the Real Bed's responsive feel. Additionally, thicker coils line the perimeter to prevent sinkage along the edges and make getting on and off the mattress easier for heavier individuals.
Mattress Height
The Real Bed measures 12 inches thick, making it a high-profile model. The mattress features a strong support system without sacrificing comfort layer thickness, and this results in a balanced medium firm feel.
Product Name
Firmness Level
Thickness
Support Core Components
Comfort Layer Components
Cover Components
Charles P. Rogers Real Bed
Medium Firm (6)
12″
Pocketed Coils
1″ Natural Latex
Wool Batting
Wool Batting
3″ Natural Latex
GOTS-certified Organic Cotton
Rayon from Eucalyptus Lining
What Are the Firmness and Feel Like?
The Real Bed's feel is comparable to other competing latex hybrid mattresses. Sleepers feel some body-contouring from the wool batting and latex layers, but overall the mattress feels very supportive and responsive thanks in part to its strong coil system. In this sense, the Real Bed feels similar to a traditional innerspring.
The Real Bed is a medium firm mattress. This feel should be ideal for most people who weigh between 130 and 230 pounds – particularly back and stomach sleepers who often need more support and less contouring from their mattress. The mattress sinks very little, and it may feel a bit too firm for some individuals who weigh less than 130 pounds.
Ratings Breakdown
Performance Ratings
Next, let's take an in-depth look at performance ratings for the Real Bed. These ratings are based on experiences and feedback from verified mattress owners, along with our own product research and analysis.
Durability
Since the Real Bed is fairly new, we haven't had enough time to evaluate it against the average mattress lifespan of six to eight years. Therefore, our durability rating for this mattress is based on other factors, such as owner experiences, quality of materials and construction, and Charles P. Rogers' overall reputation.
We expect the Real Bed to perform for about seven to seven and a half years before a replacement will be needed. This projected lifespan is fairly long compared to the average mattress, but on par with the average latex hybrid. The latex is resilient and should resist deep sagging for several years. Over time, however, the material will begin to soften and lose support.
Owners can preserve their Real Bed to some extent by rotating the mattress head-to-foot every three to six months. This can help prevent deep body impressions from forming in the surface.
Motion Isolation
To evaluate the Real Bed for motion isolation, we asked two sleep testers to lie side-by-side on the mattress. One tester moved around while the other felt for motion transferring across the surface. During these tests, the Real Bed offered good motion isolation. Although the surface is fairly responsive and the coils add extra springiness, the latex and wool layers absorb a fair amount of motion.
People who are highly sensitive to movement in bed while they sleep may want to opt for a mattress made with polyfoam and/or memory foam, as these materials tend to isolate motion better. However, the Real Bed performs reasonably well in this category and shouldn't lead to too many sleep disruptions for most couples.
Off-Gassing
Our testers noticed some initial odor after unboxing the Real Bed, but these smells mostly dissipated within a matter of days. Latex hybrids like the Real Bed are not normally associated with strong or lingering odors. We don't foresee any major off-gassing issues with this mattress, but if smells persist after two or three days, consider placing it in a well-ventilated room to flush out the remaining odors.
Pressure Relief
To evaluate the Real Bed for pressure relief, our sleep testers took turns lying on the mattress with a sensory pad to track pressure buildup in the shoulders, hips, and other sensitive areas. They also shifted sleep positions to see if pressure increased or decreased on their sides, back, or stomach.
The Real Bed is very supportive thanks to its dense latex layer and strong coil system. This ensures sleepers won't sink too deeply on the mattress and should not feel added pressure due to an uneven surface. That said, the Real Bed does not conform very closely either and may not reduce much pressure for side sleepers in certain weight groups. Back and stomach sleepers will feel less pressure than side sleepers who need a close body contour to align the spine and support the lower back.
Temperature Neutrality
The Real Bed is constructed from an assortment of different materials known for consistent breathability. The wool batting layers help to regulate the sleeper's temperature and wick away moisture from their body, while the latex and pocketed coil layers promote steady airflow to keep the mattress feeling cool. A cover made of certified organic cotton and rayon from eucalyptus adds extra breathability on the surface, as well. We highly recommend this mattress to anyone who sleeps hot – especially those who feel uncomfortable on hybrid models with polyfoam or memory foam comfort layers.
Edge Support
To evaluate the Real Bed for edge support, our testers sat along the perimeter of the mattress as an owner might do when getting in and out of bed. They also took turns lying along the edges to check for feelings of "roll-off."
Each tester noted very strong edge support, which can be attributed to both the bed's medium firm feel and robust support core with zoned coil support along the perimeter. None of the testers – including those in the heavyweight group – noticed excessive sinkage or had a hard time getting on and off the mattress, and all felt fairly secure lying near the edges.
Noise
Our testers noticed little to no noise during their evaluations of the Real Bed, including tests that involved movement on the mattress. The coil system may begin to squeak and creak more often near the end of its lifespan. However, we don't expect anyone to experience major noise-related disruptions on the Real Bed.
Sex
For many couples, the Real Bed will be optimal for amorous activities. The latex and coils create a very responsive surface feel that allows people to move around and change positions rather easily. The latex also conforms a bit to provide consistent traction, which helps couples maintain one position for a longer period of time. Strong edge support allows couples to use the entire surface of the mattress, as well.
Sleeper Ratings
The ideal firmness and thickness for a mattress largely depend on a sleeper's body weight, shape, and preferred sleep position. In order to better inform our readers and avoid subjectivity in our review, we evaluated the bed with sleep testers of varying body types and position preferences.
Lightweight Sleepers – Less than 130 lbs.
After testing the mattress, our lightweight sleepers agreed the Real Bed was comfortable and supportive – but also a bit too firm. Side sleepers felt minimal cushioning around the shoulders and hips. The mattress wasn't prone to deep sinking but some side sleepers weighing less than 130 pounds still felt pressure while lying on the mattress.
Back and stomach sleepers also enjoyed the Real Bed but said more contouring was needed to meet their comfort preferences. Thanks to its supportive latex and coil layers, lightweight people who use these sleep positions shouldn't sag too much between the shoulders and hips.
Average Weight Sleepers – 130 to 230 lbs.
Like many competing medium firm mattresses, the Real Bed performed quite well among our average weight sleep testers. This feel provides a balance of softness and firmness that delivers adequate support and contouring for many people weighing between 130 and 230 pounds. Side sleepers in this weight group felt a bit more padding and noted good spinal alignment while lying on the Real Bed.
Back and stomach sleepers in the average weight group also gave very good ratings to the mattress. Even support is often needed to reduce pressure for their positions, and none of these testers felt excessive sinking beneath areas where they carry a disproportionate amount of weight.
Heavyweight Sleepers – More than 230 lbs.
Our heavyweight testers were somewhat divided about the Real Bed. Back sleepers weighing more than 230 pounds felt very comfortable on the mattress. They did not sink excessively and felt adequate pressure relief, particularly around the lower back and waist.
For side sleepers weighing more than 230 pounds, the mattress was fairly supportive but some noted excessive sinkage in certain areas. This led to some added pressure. Stomach sleepers felt the same way. As they settled into the mattress, they noticed less support around the midsection and sank a bit too much.
Pricing and Discounts
Twin $749
Twin XL $829
Full $899
Queen $999
King $1,350
Cal King $1,350
Charles P. Rogers Coupons and Promos
Our readers can buy the Real Bed at the lowest price.
How Does the Real Bed Compare to Other Beds?

Comparing different brands and models is an integral part of the mattress-shopping experience. In this next section, we'll see how the Real Bed stacks up to other leading innersprings and hybrids from competing mattress brands.
Real Bed vs. Avocado
The Avocado Green is a hybrid mattress constructed with a comfort layer of organic latex over a pocketed coil support core. Like the Real Bed, the Avocado Green is very responsive and supportive. Its feel is considered firm (7), but customers can opt for an additional latex pillow-top layer that adjusts the bed's feel to medium firm (6).
The Avocado Green and Real Bed have earned comparable ratings in most performance categories. Shared strengths include great responsiveness for sex, strong edge support thanks to zoned coil systems, and consistent temperature control. The mattresses also struggle a bit with pressure relief and motion isolation.
The Avocado Green is more expensive than the Real Bed, especially with the pillow-top layer, so customers with a more limited budget may opt for the latter based on price alone. However, those seeking a mattress made with certified organic latex should choose the Avocado Green instead.
Read our full Avocado Mattress Review.
Real Bed vs. EcoCloud
The EcoCloud by WinkBeds is another latex hybrid model. This mattress is constructed with two layers of Talalay latex and a pocketed coil support core, resulting in a medium firm (6) feel that is very similar to the Real Bed's.
Both mattresses boast durable designs and should perform for at least seven years. They each feature breathable latex and coil layers to promote air circulation and help the core maintain a comfortable temperature. Like the Real Bed, the EcoCloud has a layer of wool beneath the cover for added breathability and moisture-wicking. Other strengths of these mattresses include sturdy edge support from zoned coils and great responsiveness for sex. That said, the EcoCloud and Real Bed provide minimal motion isolation and pressure relief.
The EcoCloud costs more than the Real Bed, but both beds are very well-made and should deliver excellent long-term value for owners. Those who'd like a little more padding from their mattress will probably feel more comfortable on the EcoCloud due to its two latex layers.
Read our full EcoCloud Mattress Review.
Real Bed vs. Saatva
The Saatva is a luxury innerspring mattress featuring comfort layers of polyfoam and memory foam over a pocketed microcoil transitional layer and a bonnell coil support core. This coil-on-coil design makes the Saatva feel very responsive, as is typical with innerspring beds.
Customers can choose from three feels for their Saatva – medium soft (4), medium firm (6), and firm (7.5). This wider selection makes the Saatva a good option for people whose firmness preferences fall outside medium firm, whereas the Real Bed is exclusively available with a medium firm feel. Since it contains latex, the Real Bed is probably the more durable option. Both mattresses offer great temperature neutrality, edge support, and responsiveness for sex.
The Saatva is slightly more expensive than the Real Bed, but both have reasonable price-points. One thing to consider before buying: Saatva offers free White Glove delivery – including in-home mattress assembly and old mattress removal – for all customers in the contiguous U.S., while Charles P. Rogers charges $199 for the same service.
Read our full Saatva Mattress Review.
Real Bed vs. WinkBeds
The WinkBed is a hybrid mattress available in different firmness levels and designs to accommodate sleepers with varying preferences. The standard model is constructed with comfort layers of gel polyfoam over a transitional layer of pocketed microcoils encased in foam and a pocketed coil support core. Customers can choose between a medium soft (4.5), medium firm (6.5), and firm (7.5) feel for their standard WinkBed.
Another option is the WinkBed Plus, a firm (8) model designed specifically for heavier individuals. The WinkBed Plus features a comfort layer of gel polyfoam over 2.5 inches of latex and a pocketed coil support core, so it feels much more responsive and springy than the standard WinkBed. All versions of the WinkBed have a zoned coil system to prevent excessive sinkage along the edges. The gel polyfoam comfort layer also delivers more pressure relief for sleepers than the Real Bed's wool batting and latex layers.
Customers will pay a bit more for the WinkBed, but this mattress still has an affordable price-point for a hybrid model. Those who want a medium firm feel for their mattress can opt for either bed, but the WinkBed is better suited to those who prefer a different firmness level.
Read our full WinkBeds Mattress Review.
Charles P. Rogers Real Bed Mattress FAQ
Sleep Trial

100 nights

Shipping

Free ground shipping to contiguous U.S.

Warranty

25 years, non-prorated (coils); 10 years, prorated (other materials)

Made In

USA
Where Can I Buy the Real Bed?

The Real Bed can be purchased directly through Charles P. Rogers, but at this time it is not available through any online retailers or marketplaces, including Amazon.com.

Where Do They Ship?

Charles P. Rogers ships mattresses to all 50 states.

White Glove Delivery?

White Glove delivery is available for a flat fee of $199. This service includes in-home assembly and old mattress removal.

Old Mattress Removal?

Old mattress removal is included with White Glove delivery at the customer's request. Customers in the contiguous U.S. pay $199 for White Glove delivery.

Full Delivery Policy

Charles P. Rogers' delivery policy for the Real Bed is as follows:

Charles P. Rogers primarily ships mattresses within the contiguous U.S., but residents of Alaska, Hawaii, and Canada can contact the company for a delivery quote.
Most customers receive their mattress within five to seven business days of placing their original order.
All customers receive a tracking number as soon as their mattress ships.

Trial Period and Warranty Details

Trial Period and Guarantee

Charles P. Rogers offers a 100-night sleep trial for the Real Bed:

This sleep trial does not require a break-in period, but Charles P. Rogers recommends testing out the mattress for at least one week before initiating a return.
As part of the sleep trial, Charles P. Rogers requires customers to use a mattress protector.
Full product refunds are issued for all returns, but shipping charges are not refundable.

Warranty: Charles P. Rogers offers a 25-year warranty for the Real Bed's PowerCore system and a 10-year warranty for other components of the mattress:

The 25-year warranty for the PowerCore coils is completely non-prorated. Charles P. Rogers will pay all repair and replacement costs if the coils become defective within the 25-year coverage period. However, owners must cover associated shipping and transportation charges.
The 10-year warranty for other mattress components is partially prorated. During the first year of ownership, Charles P. Rogers pays all repair or replacement costs apart from shipping and transportation charges. In year 2, the owner pays 90 percent of the original mattress price if a replacement is needed. This amount decreases by 10 percent points for each subsequent year until year 10, when owners pay 10 percent of the original price.
Under this warranty, sagging and body impressions are considered defects if they measure 1.5 inches or deeper. The warranty also covers physical flaws that cause mattress materials to deteriorate prematurely. Other issues, such as impressions that measure less than 1.5 inches deep or normal wear and tear, are not considered defects.
This warranty is non-transferable, and is exclusively available to original purchasers who buy their mattress from Charles P. Rogers or an authorized retailer. Those who buy or acquire their mattress from the original purchaser or a non-authorized retailer do not receive warranty coverage.
Company Information
Customer Service

7 out of 10 owner experiences show that customers have had a positive experience with Charles P. Rogers, irrespective of whether or not they liked their mattress.

Company History

Charles P. Rogers, a New York City industrialist, founded his namesake company in 1855. The brand is still based in New York City.

BBB Rating

Charles P. Rogers currently holds an 'A' rating with the Better Business Bureau.

Physical Stores

Charles P. Rogers operates a brick-and-mortar showrooms in New York City and King of Prussia, PA, as well as a brick-and-mortar showroom/warehouse outlet in East Rutherford, New Jersey.

Contact Charles P. Rogers

Find Charles P. Rogers on Social