Meet Our Testing Team

Keith

Rachel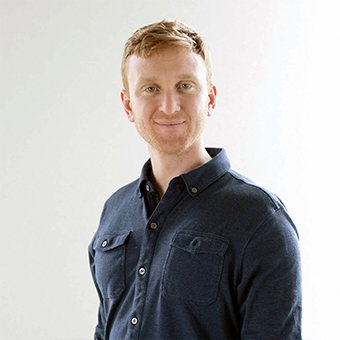 Jackson

Isaac
Recommended for...
Side sleepers of all weights. Our sleep testers that prefer sleeping on their sides found the Sparrow promoted spinal alignment, regardless of their body weight.
Lightweight sleepers. Lightweight sleepers enjoyed a mix of support and pressure relief regardless of the position they slept in.
People who sleep hot. Air flow through the coil layer combined with phase change material in the cover make the Sparrow sleep cool.
Sleepers that share a bed with a partner of a different weight. Customers who opt for a king- or California king-sized mattress can customize the Sparrow to have two firmness levels on the same mattress surface, one for each sleeper.
Not Recommended for...
Very light sleepers that share a bed. This mattress does transfer motion and make some noise when bearing weight, so a partner's movements could be disturbing to some sleepers.
Our Video Review
Our written review covers everything you need to know to decide if the Nest Bedding Sparrow is for you. We know that some people need to see a mattress in action to feel comfortable making a decision, however. Watch our video to see the Sparrow and learn more about how we tested it. Disclaimer: The product's name has changed since we shot this video.
Ratings Summary
Our testing team conducted an extensive evaluation of the Sparrow. Our review and rating process consists of three parts: in-house evaluation, external sleep testing, and data collection of verified owner experiences. To learn more about our review process, read our methodology here.
Our performance criteria and ratings for the bed are listed in the table below.
The Sparrow excelled in many areas, such as edge support, temperature neutrality, durability, and off-gassing. It also rated highly with lightweight sleepers and side sleepers of all weights. Check out our in-depth ratings below.
Sleep Position Ratings
As part of our ratings process, we evaluated the Nest Bedding Sparrow across different body types and preferred sleep positions. In addition to physical testing, we surveyed our sleep expert team and analyzed reviews from verified mattress owners and customers. Our findings are listed in the table below.
For more information on sleeping positions please see our guides for side, back, stomach, and combination sleepers.
How Is the Nest Bedding Sparrow Mattress Constructed?
Cover
The Sparrow cover is made of soft fabric quilted with phase-change material. Phase change material changes from solid to liquid in response to heat, allowing the cover to dissipate body heat and promote cooling.
Comfort Layers
The Sparrow contains three comfort layers: .4 inches of 4 PCF (pounds per cubic foot) gel-infused memory foam, 3 inches of 2.8 PCF Energex polyfoam, and 1 inch of 3 PCF SmartFlow polyfoam. These layers add softness and a conforming property to the mattress.
A zipper on the cover allows customers comfort layer versatility. If you purchase a Sparrow and do not like the firmness level, you can remove a comfort layer and swap it out for a different one at no charge within the first 365 nights. For example, if you order the "plush" or soft mattress and find that it is too soft, you can switch to the "medium" by swapping out the comfort layer instead of having to exchange the entire mattress.
Customers may also buy new comfort layers over time to change the firmness of their mattress, extend its life, or both.
Support Layers
The support core of the Sparrow comprises 6 inches of pocketed coils atop a 1-inch layer of 3 PCF polyfoam. The pocketed coils are zoned, which means the outer coils are lower gauge (thicker) and the inner coils are higher gauge (thinner).
Lower gauge coils are firmer than higher gauge, so having them around the perimeter of the mattress adds edge support. The higher gauge coils in the center of the mattress provide responsiveness and support to sleepers without being too firm.
Mattress Height
The Sparrow measures 12 inches thick. This thickness allows the mattress to contain a robust 6-inch pocketed coil support core beneath a 4.4-inch comfort layer system.
Product Name
Firmness Level
Thickness
Support Core Components
Comfort Layer Components
Cover Components
Nest Bedding Sparrow
3 (Soft)

5.5 (Medium)

7.5 (Firm)

12″
6″ Pocketed Coils

1″ 3 PCF Polyfoam

.4″ 4 PCF Gel-Infused Memory Foam

3″ 2.8 PCF Energex Foam

1″ 3 PCF SmartFlow Foam

Quilted Phase Change Fabric
What Are the Firmness and Feel Like?
The Nest Bedding Sparrow is somewhat conforming, but more responsive than many mattresses that contain memory foam. Sleepers who prefer a mattress that "hugs" the body might not find the Sparrow conforming enough and want to opt for a softer all-foam or hybrid mattress.  The Sparrow offers a mixed feeling between sleeping "in" and "on" the bed.
Since the Sparrow comes in three firmness options, there is quite a bit of variation in terms of firmness. The medium (5.5) firmness will appeal to the majority of sleepers. Generally, lightweight sleepers will prefer the softest mattress, which rates 3 out of 10 on the firmness scale. The firm (7.5) is ideal for heavyweight sleepers, but some average weight sleepers who specifically like firm mattresses might also prefer it.
Ratings Breakdown
Performance Ratings
Next, let's take a closer look at our performance ratings for the Nest Bedding Sparrow. Each rating is based on findings from our internal and external testing teams, as well as experiences from verified Nest Bedding Sparrow owners.
Durability
Nest Bedding mattresses have proven to be durable since the company's 2011 launch, and the Sparrow is no exception. With its coil support core and high-quality polyfoam layers, this mattress can be expected to last longer than the 6-7 years that are average for a mattress.
Hybrid mattresses generally last longer than all-foam mattresses since coils do not wear out as quickly as foam. Since the Sparrow has a removable foam comfort layer, its life can be extended by purchasing a replacement comfort layer once yours wears out. Nest Bedding recommends flipping or rotating the comfort layer every 6 months, which can help keep the foam layers from wearing out too quickly.
Motion Isolation
To see how well the Sparrow isolates motion, we asked two sleep testers to lie down next to each other on the mattress at the same time. One rolled around while the other noticed how much motion they felt transfer across the surface of the mattress. We also asked our external sleep testers to report how much motion transfer they felt overnight.
Both internal and external sleep testers reported that the motion isolation is good, but not great. Some motion does transfer across the surface of the mattress when weight is put on the mattress, or a person moves around.
Off-Gassing
Our testing team noticed an odor upon opening the Sparrow, but it was fairly mild. The odor dissipated within hours, and was completely gone about a day later. We rated the Sparrow "very good" in terms of off-gassing, because the smell wasn't as strong or persistent as that emitted from many mattresses.
Off-gassing is the result of volatile organic compounds (VOCs) being released from a manufactured product into the air. Polyfoam and memory foam are known to off-gas more than other mattress components. Since the Sparrow has 6 inches of coils, it allows more airflow to help remove off-gassed VOCs more quickly than all-foam mattresses.
Pressure Relief
We evaluated the pressure relief provided by the Sparrow by putting a sensory pad across the surface of the mattress that measures pressure build-up. As our sleep testers of different weights lay on the mattress, we monitored our pressure mapping tools to see if and where there were pressure points.
The Sparrow provided good pressure relief for all of our sleepers, though some experienced pressure build-up around the shoulders and hips. It isn't as pressure relieving as many all-foam mattresses, or hybrid mattresses with more conforming foam layers. Pressure relief is usually an important mattress quality for customers that experience joint pain.
Temperature Neutrality
Our internal and external testers rated the Sparrow highly in terms of temperature neutrality, finding that it didn't trap heat during the night.
Foam layers and memory foam in particular are known for trapping heat, but the Sparrow includes several elements that off-set this tendency. The pocketed coil layer allows airflow through the mattress, which can cool the layers above it. Also, the Sparrow has phase change material quilted into its cover. Phase change material reacts to body heat in a way that is designed to pull heat away from the body. Additionally, the memory foam used in the mattress is infused with gel, which is designed to sleep cooler.
Edge Support
Our testers evaluated edge support in the Sparrow by sitting on the edge of the mattress to see how much it sinks. They also lay near the edge of the bed and reported whether they experienced a sensation of "roll-off," a problem that occurs when a mattress has poor edge support.
The Sparrow performed very well in terms of edge support. Most sleepers will feel comfortable sleeping near the edge of the bed without risk of rolling off, which expands the surface area that can be used for sleeping. Hybrid mattresses often have superior edge support due to the firmness of their coil layer.
Noise
Our internal and external testers found that although the Sparrow is not loud in response to weight and movement, it also isn't a silent mattress. Most sleepers won't be bothered by the slight sound that comes from the mattress, but light sleepers who share a bed might.
Generally, all-foam mattresses tend to be the most quiet. Coils and innersprings can squeak and creak, creating sound as people roll over or get on or off the bed.
Sex
The Sparrow rates very good for sex because it is a fairly responsive mattress with strong edge support. Responsive mattresses tend to have "bounce" that facilitates movement, whereas more conforming mattresses can inhibit movement when their foam layers sink too deeply.
Strong edge support allows for full use of the mattress' surface and makes it less likely the edge of the bed will fold or buckle, causing slippage. Although the Sparrow is pretty quiet, it may make a little bit of noise during sex.
Sleeper Ratings
Now, let's discuss the ratings we gave the Sparrow.
There is no universally ideal firmness or thickness for a mattress because different people have different preferences. A sleeper's body weight and preferred sleep position greatly influences how they perceive a mattress. For that reason, we evaluated the Sparrow using sleep testers of varying body weights and position preferences.
Lightweight Sleepers – Less than 130 lbs.
Across the board, our lightweight sleep testers rated the Sparrow highly. Regardless of if they sleep on their stomachs, backs, or sides, lightweight sleepers felt this mattress provides a good mix of conforming and support. Lightweight side sleepers enjoyed spinal alignment on the mattress, and lightweight back sleepers experienced adequate lumbar support.
The majority of lightweight sleepers will prefer the soft (3) mattress option, though some will prefer medium (5.5). This preference is partially related to a person's weight, and partially related to how they want the mattress to feel. In addition to being softer, the soft mattress option is also more conforming.
Average Weight Sleepers – 130 to 230 lbs.
Average-weight back sleepers rated the Sparrow "excellent" because of the mix of support and pressure relief it provides. They experienced adequate lumbar support and didn't develop any pressure points while lying on the mattress. Most average-weight sleepers prefer the medium (5.5) firmness option, though those toward either end of the weight range might prefer the soft (3) or firm (7.5).
Average-weight side sleepers also found comfort in the Sparrow, which promoted spinal alignment in this group. Of the average-weight sleepers, those who sleep on their stomachs enjoyed the Sparrow the least.
Heavyweight Sleepers – More than 230 lbs.
In the heavyweight group, those who prefer to sleep on their sides liked the Sparrow the most. They experienced spinal alignment and a mix of support and pressure relief. Overall, heavyweight sleepers prefer the firm (7.5) option, though some sleepers in this group might prefer the medium (5.5).
Heavyweight sleepers who sleep on their backs or stomachs found the Sparrow to be good, but not exceptional. Our pressure mapping tools found that heavyweight sleepers did experience a little pressure in spots, although it was nothing major that would cause pain.
Pricing and Discounts
Twin $1,149
Twin XL $1,249
Full $1,649
Queen $1,999
King $2,299
Split King (One Side) $1,249
Cal King $2,299
Split Cal King (One Side) $1,249
Other Nest Bedding Sleep Products
How Does the Nest Bedding Sparrow Compare to Other Beds?

Comparing mattresses is an important part of mattress shopping. There are so many similar models available, it can be difficult to determine which mattress is the best for you. Here, we discuss the similarities and differences between the Sparrow and similar mattresses.
Nest Bedding Sparrow vs. Nest Bedding Hybrid Latex
In addition to the Sparrow, Nest Bedding offers a Hybrid Latex Mattress. Like the Sparrow, the Hybrid Latex contains both pocketed coils and polyfoam layers. Unlike the Sparrow, the Hybrid Latex also contains a 3-inch latex layer. Both mattresses are available in soft, medium, and firm firmness options, which can make it difficult for shoppers to determine which one to buy.
The Hybrid Latex Mattress costs about two hundred dollars more than the Sparrow at each size, making it a less attractive option for budget-conscious shoppers. Latex is more responsive than foam, so the Hybrid Latex is a better option for sleepers who want a bouncier mattress and a stronger sensation of sleeping "on" rather than "in" the mattress. The Hybrid Latex is also a good option for eco-conscious consumers since latex is a natural material and the mattress cover is made of organic cotton and wool.
Read our full Nest Bedding Hybrid Latex Mattress Review.
Nest Bedding Sparrow vs. Nest Bedding All Latex
Nest Bedding also offers an All Latex Mattress, which comes in soft, medium, and firm just like the Sparrow. Since the All Latex Mattress is 100 percent latex, it has a very different feel than the Sparrow, which contains foam layers and is somewhat conforming. Latex is responsive, so this mattress is bouncy and does not "hug" the body. The All Latex Mattress might be attractive to eco-conscious shoppers since latex is a natural material.
Price is a major differentiating factor between the All Latex and Sparrow Mattresses. The All Latex Mattress is available in two options: natural latex and certified organic latex. The natural latex option costs a few hundred dollars more than the Sparrow at every size. The certified organic latex options costs significantly more at each size.
Learn more about the Nest Bedding All Latex Mattress Review.
Nest Bedding Sparrow vs. WinkBed
The WinkBed Mattress is available in four firmness options: "soft" (4.5), "luxury firm" (6.5), "firmer" (7.5), and "plus" (8). The "luxury firm" option (6.5) is firmer than the Sparrow medium (5.5). The soft option (4.5) is firmer than the soft or "plush" Sparrow Mattress, which rates 3 out of 10 on the firmness scale. With differing firmness levels, the WinkBed provides three additional firmness options to customers who need something a little softer or firmer than the three Sparrow firmness options.
Like the Sparrow, the WinkBed is a hybrid mattress that contains both pocketed coil and polyfoam layers. Both mattresses are a mixture of responsive and conforming. The WinkBed is thicker than the 12-inch thick Sparrow at 14.5 inches. The Sparrow and WinkBed fall in the same price range, though the WinkBed Plus costs more at every size.
Read our full WinkBed Mattress Review.
Nest Bedding Sparrow vs. Saatva
The Saatva Mattress is a coil-on-coil innerspring mattress containing two pocketed coil layers, polyfoam, and memory foam. Like the Sparrow, the Saatva comes in three firmness options: medium-soft (4), medium-firm (6), and firm (7.5). The medium-soft and medium-firm choices could be useful to sleepers who need something slightly firmer than the Sparrow's soft (3) or medium (5.5) offerings.
Both mattresses are a mix of conforming and responsive, though the Saatva feels more responsive because it has more pocketed coils and less foam. The Saatva comes in 11.5- and 14.5-inch profile options, compared to the Sparrow, which measures 12 inches thick.
Read our full Saatva Mattress Review.
Nest Bedding Sparrow vs. Brooklyn Bedding Signature
Like the Nest Bedding Sparrow, the Brooklyn Bedding Signature is a hybrid mattress available in three firmness levels. The firmness level of the Brooklyn Bedding Signature soft slightly varies from the Sparrow soft at 3.5 compared to 3 out of 10 on the firmness scale. The firmness levels of the medium and firm options are identical across brands.
The Brooklyn Bedding Signature has a similar feel to the Nest Bedding Sparrow, in that it is both responsive and conforming. The Brooklyn Bedding Signature rates a bit higher at isolating motion and relieving pressure. At 11.5 inches thick, the Brooklyn Bedding Signature is an average-profile mattress that does not require deep pocket sheets.
Read our full Brooklyn Bedding Signature Mattress Review.
| | | | | | | |
| --- | --- | --- | --- | --- | --- | --- |
| | | | | | | |
| MATTRESS TYPE | | | | | | |
| PRICE RANGE | | | | | | |
| FIRMNESS | | | | | | |
| AVAILABILITY | | | | | | |
| SLEEP TRIAL | | | | | | |
| WARRANTY LENGTH | | | | | | |
Nest Bedding Sparrow Mattress FAQs
Sleep Trial

365 nights

Shipping

Available internationally

Warranty

Lifetime

Made In

USA
Where Can I Buy the Nest Bedding Sparrow Mattress?

Nest Bedding sells their mattresses online and in Nest Bedding Showrooms located in Arizona, California, Minnesota, New York, Texas, and Washington.

Where Do They Ship?

Nest Bedding ships free to the contiguous U.S. and internationally for a fee.

White Glove Delivery?

White glove delivery is available to Nest Bedding's U.S. customers, but it might be for a fee.

Old Mattress Removal?

Nest Bedding does not remove old mattresses, but will coordinate with third parties to help you arrange old mattress removal if desired.

Full Delivery Policy

The delivery policy for the Nest Bedding Sparrow is as follows:

Nest Bedding delivers for free in the contiguous U.S.
Mattresses arrive 4-8 business days after order placement.
Nest Bedding constructs mattresses upon receiving orders, then ships them compressed in boxes.
Nest Bedding takes 1-3 business days to build a mattress. Mattress shipping takes 1-5 business days.
Nest Bedding ships via FedEx and UPS.
Nest Bedding accepts international orders, but charges international customers a shipping fee.
International shipping fees are calculated at checkout.

Trial Period and Warranty Details

Trial Period

Nest Bedding offers a 365-night sleep trial.

The 365-night sleep trial begins once the mattress is delivered.
Customers may not initiate a return until they've tried out their new mattress for 30 nights.
Mattresses may be returned for free after 30 nights and before 365 nights.
Mattresses that have been left in the box for over 30 days will be charged a 25% restocking fee at the time of return because leaving a mattress compressed may damage it.
Initiate a return by emailing Nest Bedding, using their website message service, or visiting a Nest Bedding Showroom.
Customers have 30 days to complete a return once they have initiated it.
Nest Bedding often donates returned mattresses to charities they partner with. Customers may also choose to have the mattress disposed of or donated to a different charity instead. A mattress must be  in donatable condition for the return to be accepted. It must be clean and free from stains, tears, or "soiling odors."
Nest Bedding will arrange to have the returned mattress picked up.

Warranty

Nest Bedding offers both a lifetime warranty and a "lifetime comfort guarantee" on mattresses.

Nest Bedding offers a lifetime warranty that is limited, but non-prorated.

The warranty applies to the original mattress purchaser only. The warranty cannot be transferred if the mattress is resold or given away.
Nest Bedding might void the warranty if the mattress is left compressed in its box for over 30 days.
The warranty will be void if the mattress is not placed on a proper base. The slats in a proper base should not flex.
The warranty covers defects in the mattress, including indentations over 1 inch deep and defects in the cover that didn't result from improper use.
Minor cosmetic flaws and normal wear and tear aren't covered under the warranty.
Mattress damage resulting from actions taken by the customer, children, or animals is not covered by the warranty.
Allergic reactions do not allow customers to return the mattress under the warranty.
Customers should email

[email protected]

to file a warranty claim. The email should contain their name, order number, a description of the mattress, and an image or video of the problem.
Nest Bedding determines if warranty claims are valid, and if they will repair or replace the mattress.

The lifetime comfort guarantee allows customers to save money on future Nest Bedding mattresses.

Customers who have purchased a Nest Bedding mattress after 2017 may purchase new Nest Bedding mattresses at 30% off.
The lifetime comfort guarantee only applies if the original mattress was not returned or exchanged, and the customer lives in the U.S.

Additionally, Nest Bedding Sparrow owners also qualify for the company's Lifetime Renewal Exchange program. This allows them to swap out the comfort layer of their mattress for a fresh layer at any point during their ownership. The exchange can be helpful for those who aren't satisfied with their initial firmness selection.
Company Information
Customer Service

7 of 10 Nest Bedding owner experiences show customers have a positive experience.

Company History

Nest Bedding launched in 2011.

BBB Rating

Nest Bedding's current BBB rating is A+

Physical Stores

Nest Bedding operates showrooms in Arizona, California, Minnesota, New York, Texas, and Washington.

Contact Nest Bedding

Find Nest Bedding on Social