Meet Our Testing Team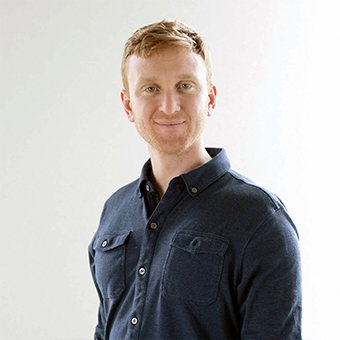 Jackson

Keith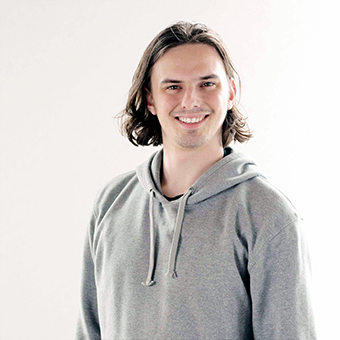 Jeremy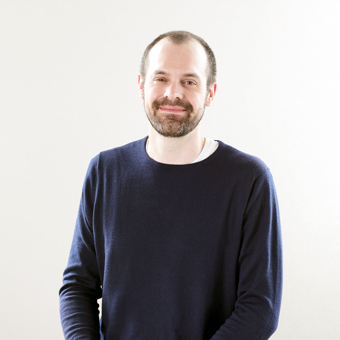 Brad
Recommended for...
Sleepers who weigh under 130 pounds. The Energex foam comfort layer cradled our lightweight sleepers, allowing them to sleep comfortably across all positions.
People who share the bed. The Quail's foam layers absorb a significant amount of motion, reducing the vibrations felt across the mattress surface.
Those who sleep hot but enjoy the hug of an all-foam mattress. The Quail uses a cooling cover and latex-alternative comfort layer, offering the pressure relief of memory foam without as much heat retention.
Not Recommended for...
Sleepers who weigh over 230 pounds. In all sleep positions, our heavyweight sleep testers felt they sunk in too deeply for proper spinal alignment.
Shoppers looking for an exceptionally durable mattress. Based on our research and testing, the materials in this model seem to degrade faster than those found in similarly constructed models.
Ratings Summary

Our testing team conducted an extensive evaluation of the Quail. Our review and rating process consists of three parts: in-house evaluation, external sleep testing, and data collection of verified owner experiences. To learn more about our review process, read our methodology here.
Our performance criteria and ratings for the bed are listed in the table below.
Our testers found the Nest Bedding Quail excelled in our motion isolation and noise tests. To learn more about how the Nest Bedding Quail performed in our tests and how we decided on these ratings, read more below.
Sleep Position Ratings
As part of our ratings process, we evaluated the Quail across different body types and preferred sleep positions. In addition to physical testing, we surveyed our sleep expert team and analyzed reviews from verified mattress owners and customers. Our findings are listed in the table below.
For more information on sleeping positions please see our guides for side, back, stomach and combination sleepers.
| | | | |
| --- | --- | --- | --- |
| Weight | Light | Average | Heavy |
| Sleep Position | Less than 130 LBS | 130 LBS - 230 LBS | Greater than 230 LBS |
| Side | | | |
| Back | | | |
| Stomach | | | |
How Is the Quail Mattress Constructed?
Cover
The Quail's cover is approximately 1 inch thick. It is composed of a phase change fabric, which is engineered to provide a cooler night's sleep.
Comfort Layers
The comfort layer of the Quail uses 2.8 pounds per cubic foot (PCF) Energex foam with an indentation load deflection (ILD) of about 14. PCF is a measure of the density of the foam, while ILD measures its firmness.
The Quail's Energex foam comfort layer aims to strike a balance between the feel of latex and the feel of memory foam, combining pressure relief, responsiveness, and temperature regulation.
Energex foam is also designed to provide extra cooling via an infusion of materials intended to pull heat away from the body.
The medium version of the mattress uses a 3-inch Energex foam comfort layer, while the firm option uses 2 inches of the material.
Transitional Layer
The medium version of the mattress includes a 2-inch transition layer of 30 ILD convoluted polyfoam. This layer is designed to allow airflow while providing an extra barrier to prevent sleepers from sinking in against the firmer support core. The firm option omits this transition layer.
Support Layers
The base layer is constructed of 1.8 PCF Polyfoam with an ILD of 36. This firm, high-density polyfoam provides stability and support for the rest of the mattress. The medium option uses 5 inches of this foam, and the firm option uses 8 inches.
Mattress Height
The Quail Mattress is approximately 10 inches thick. This is around the average mattress height. The thickness of the comfort and support layers are also approximately average, though they vary slightly between the medium and firm models. The medium option has a slightly thicker comfort layer, which can provide more contouring and pressure relief. The firm version of the mattress has a slightly thicker support layer, providing extra support and stability.
Product Name
Firmness
Thickness
Support Core Components
Comfort Layer Components
Cover Components
Nest Bedding Quail
Medium (5.5)
10″
5″ 1.8 PCF Polyfoam (36 ILD)
3″ 2.8 PCF Energex Foam (14 ILD)
2″ Polyfoam (30 ILD)
1″ Phase-Change Material
What Are the Firmness and Feel Like?
The Quail has two firmness options. The medium option falls around 5.5 on the 10-point firmness scale. The firm version falls around 7.5. The soft option can provide extra contouring for sleepers under 130 pounds and side sleepers, while the firm option can provide extra support and stability for sleepers over 230 pounds and back and stomach sleepers.
The comfort layers in the Quail have high point elasticity, which means that the foam compresses primarily directly under the location of the weight rather than across a wider surface. While the Quail offers medium and firm options, the way it distributes weight may make it feel slightly softer than some innerspring or latex models that rate similarly on the firmness scale.
Our sleep testers enjoyed enough cradling that they felt they were sleeping "in" rather than "on" the Quail, particularly the medium option. However, Energex foam has a quicker response than memory foam, regaining its shape quickly when our testers changed positions, so our testers didn't feel trapped in the bed.
Ratings Breakdown
Performance Ratings
Next, let's take a closer look at our performance ratings for the Quail. These ratings are based on findings from our internal and external testing teams, as well as verified owner and customer experiences with the mattress.
Durability
Based on its construction, we expect the Quail to be less durable than similarly constructed mattresses. Rotating the mattress head-to-toe every three to six months can help prevent indentations from forming and lead to more even wear on the mattress.
Body weight and usage can also affect the lifespan of the mattress. The mattress is likely to degrade more quickly for heavyweight sleepers than lightweight sleepers due to the force exerted on the mattress. Similarly, it is likely to breakdown more quickly with frequent use than infrequent use.
Motion Isolation
For our internal tests, two testers lied down on the Quail. One tester rolled around on the mattress while the other felt for motion transfer. The tester who felt for motion noticed very little transfer across the surface of the Quail.
Our external testers who sleep with partners noted similar results. While they felt some slight motion when their partners got in and out of bed, our testers reported that the motion transfer was minimal and did not interfere with their sleep.
Off-Gassing
When our team first unboxed the Quail, they noted some initial off-gassing, though they didn't feel it was significant. After 24 hours, they found the smell had mostly dissipated. Three days after it was unboxed, our team could not detect any discernible odor.
Pressure Relief
To assess the Quail's pressure-relieving abilities, our testers lied on a sensory pad that measures pressure build-up. We had testers from different weight groups lie in different positions while we monitored the pressure.
Overall, the Quail provided good conforming and pressure relief, though the degree of pressure relief varied based on the selected mattress firmness and the tester's weight. Our sleep testers who weigh under 130 pounds experienced the best pressure relief from the medium firmness option. Our testers who weigh over 230 pounds found the firm option offered a better balance of pressure relief and support.
Temperature Neutrality
While our sleep testers noted some heat retention, they felt the Quail slept cooler than many memory foam mattresses on the market.
The comfort layer uses Energex foam, which is designed to be breathable and pull heat away from the sleeper. The phase change cover further helped wick heat away from our testers' bodies for a cooler night's sleep.
Edge Support
Across all weight groups, our testers felt the Quail's edges were not sturdy enough to make full use of the mattress surface. This effect was particularly pronounced for our testers who weigh over 230 pounds.
When sitting on the edge of the bed, our testers noted significant sinkage that they felt made it more difficult to get into and out of the bed. When our testers lied near the perimeter of the bed, the mattress compressed enough to make them feel like they might accidentally roll off the edge.
All-foam mattresses like the Quail tend to have weaker edges than innerspring and hybrid mattresses. This can limit the overall usable surface of the bed since sleepers may avoid the perimeter due to the feeling of instability.
Noise
The Quail did not produce any noise when our testers moved around on top of the bed. This is to be expected from an all-foam mattress, since they lack the components typically responsible for noise in a mattress – namely coils.. The foam layers are virtually silent and should remain so for the duration of the mattress' lifespan.
Sex
The Quail's Energex foam comfort layer contours to the body, allowing the sleeper to sink in. Because the foam compresses under a person's weight, the Quail may not offer enough bounce for some couples. Additionally, the lack of edge support may limit the usable surface of the mattress.
The Quail also has some traits that are conducive to amorous activity. While the conforming limits bounce, it also lends well to traction. The responsiveness of the Energex foam allows the comfort layer to regain its shape more quickly than beds that contain memory foam comfort layers, which may make it easier to change positions on the mattress. Additionally, the Quail is extremely quiet, making it discreet.
Sleeper Ratings
A sleeper's body weight, shape, and favored sleep position can impact how the firmness and thickness of a mattress feel to them. To give you a better idea of how these factors can affect the sleep experience on the Quail, our team members from different weight groups tried sleeping on the bed in different sleep positions.
Lightweight Sleepers – Less than 130 lbs.
Of all of our weight groups, our lightweight sleep testers gave the Quail the highest ratings. Our testers felt the mattress performed well across all sleep positions.
The medium option's 3-inch comfort layer provided a nice balance between hug and support for our lightweight sleepers. Side sleepers noted that the mattress had enough give to relieve pressure on their hips and shoulders. Back and stomach sleepers felt the mattress provided even support to encourage good spinal alignment while providing comfortable cushioning.
Average Weight Sleepers – 130 to 230 lbs.
Our average weight sleepers had mixed feelings on the Quail. Our back sleepers felt both the medium and firm options provided enough support to help align their spines.
However, when sleeping on their sides, our average weight testers noted that the medium version of the mattress contoured to their bodies but felt the firm option did not provide enough pressure relief under sensitive areas like the hips and shoulders. Many people carry extra weight around their midsections, and our stomach sleepers felt the Quail allowed their midsections to sink in too deeply for proper spinal alignment.
Heavyweight Sleepers – More than 230 lbs.
While our heavyweight testers favored the firm option to the medium version, they rated the Quail as "poor" across all sleep positions.
At 14 ILD, the comfort layer of the Quail is relatively soft. Our heavyweight sleepers felt that this comfort layer allowed them to sink in too deeply without providing sufficient support.
Our back and stomach sleepers found that the mattress surface did not provide a stable enough surface, allowing the heavier parts of their bodies (like their midsections) to sink in too far for optimal spinal alignment. Similarly, our side sleepers felt their hips and shoulders sunk in too deeply. Our heavyweight sleep testers appreciated the extra support of the firm option, but they still did not feel it offered as much support as they needed from a mattress.
Pricing and Discounts
Twin $849
Twin XL $899
Full $1,049
Queen $1,299
King $1,499
California King $1,499
Nest Bedding Coupons and Promos
Our readers get 8% off Nest Bedding products.
Use code: TUCK8
How Does the Quail Mattress Compare to Other Beds?
Understanding how similar mattress models vary in their construction and performance can help you determine which model is best for you. Here, we'll compare the Nest Bedding Quail to six similar mattress models to highlight their key similarities and differences.
Nest Bedding Quail vs. Nest Bedding Sparrow
The Nest Bedding Sparrow pairs multiple layers of foam with a pocketed coil support layer.
While the Quail is available in two firmness options, the Sparrow offers three options: Plush (3), Medium (5.5), and Luxury Firm (7.5). The soft option may be particularly appealing for lightweight sleepers and those who enjoy a plusher feel.
Additionally, some sizes of the Sparrow are available as split models, allowing sleepers to select a different firmness on each side of the bed, which can be helpful for couples with differing preferences.
The Sparrow's coil layer provides extra bounce and edge support, which couples may also appreciate. The sturdier edge may make it easier to make full use of the mattress surface.
At 12 inches thick, the Sparrow has a high profile. Our heavyweight sleepers appreciated the extra thickness and found the firm option more supportive than the Quail's firm option.
Read our full Nest Bedding Signature Hybrid Mattress Review.
Nest Bedding Quail vs. Nectar
Like the Quail, the Nectar Mattress is an all-foam bed. However, the Nectar uses memory foam comfort layers, giving it a distinct "hug" feeling.
The Quail uses one 2- or 3-inch thick layer of Energex foam for its top comfort layer, the Nectar Mattress contains 3 layers of memory foam, adding up to 5.75 inches altogether. Our sleep testers felt these thick, dense memory foam layers provided extra pressure relief and motion isolation.
The Nectar Mattress comes in one firmness, which rates 6 on the firmness scale. This falls between the two firmness options offered by the Quail. Sleepers who prefer a slightly softer or slightly firmer mattress may prefer the Quail.
While sleepers who weigh over 230 pounds often favor a firmer mattress, our heavyweight sleep testers felt the Nectar Mattress was more supportive than either of the Quail's firmness options.
Read our full Nectar Mattress Review.
Nest Bedding Quail vs. Tuft & Needle Mattress
Like the Quail, the Tuft & Needle is an all-foam mattress that includes special features to combat heat retention. The Quail uses a phase-change cover and Energex cooling comfort layer, while the Tuft & Needle uses foam infused with graphite and cooling gel intended to pull heat away from the body. Our testers found both mattresses slept cooler than many competing all-foam models.
The Tuft & Needle comes in one firmness: medium-firm (6.5). The Quail is available in two firmness options (5.5 and 7.5), providing sleepers with more options. The Tuft & Needle's firmness is close to mid-range, making it particularly popular with our sleep testers who weigh 130-230 pounds.
As all-foam models, both beds isolate motion well, relieve pressure, and produce virtually no noise when bearing weight. The Tuft & Needle Mattress is offered at a slightly lower price-point, which may make it appeal to budget-conscious shoppers.
Read our full Tuft & Needle Mattress Review.
Nest Bedding Quail vs. Casper Essential
Across all our performance categories, our testers gave the Casper Essential Mattress and the Quail very similar ratings. Both mattresses earned their highest marks in motion isolation and noise and lower ratings in durability and edge support. Both models are mixed-foam beds that offer a feeling in between sinking "in" to the bed and floating on top of it.
The Quail has two firmness options, but the Casper Essential comes in just one mid-range option, which ranks around 6 (medium-firm) on the 10-point firmness scale. Both beds were most popular among our sleep testers who weigh under 130 pounds. Similarly, our testers who weigh over 230 pounds gave both mattresses the lowest marks of any weight group.
Read our full Casper Essential Mattress Review.
Nest Bedding Quail vs. The Allswell
The Allswell Mattress is another budget-friendly model. Rating around medium-firm (6.5), its firmness falls between the Quail's two firmness options.
The Allswell mattress features a pocketed coil support base, whereas the Quail uses foam. The coils provide the Allswell with extra bounce that is often popular in innerspring mattresses. These coils are also zoned, offering sturdier support around the perimeter of the mattress, which may make it easier to use the full surface area and sit or sleep near the edge of the bed. Since the pocketed coil support base allows air circulation, the Allswell may appeal to those who tend to sleep hot.
Based on our test results, we think that sleepers over 230 pounds may gravitate towards the Allswell, while the Quail may have an edge with sleepers who weigh under 130 pounds.
| | | | | | | | |
| --- | --- | --- | --- | --- | --- | --- | --- |
| | Quail | Alexander Signature Series Flippable | Sparrow | Nectar Mattress | Mint Mattress | The Casper Element | The Allswell |
| MATTRESS TYPE | Foam | Foam | Hybrid | Foam | Foam | Foam | Hybrid |
| PRICE RANGE | $1,299 | $1,299 | $1,999 | $899 | $1,195 | $595 | $389 |
| FIRMNESS OPTION | 5.5,7.5 | 5.5,7.5 | 3,5.5,7.5 | 6.5 | 6 | 6 | 6 |
| AVAILABILITY | online, in-store | online, in-store | online, in-store | online, in-store | online | online, in-store | online |
| SLEEP TRIAL | 365 nights | 100 nights | 365 nights | 365 nights | 100 nights | 100 nights | 100 nights |
| WARRANTY LENGTH | Lifetime | Lifetime | Lifetime | Lifetime | 10 Year, Limited | 10 Year, Limited | 10 years |
Nest Bedding Mattress FAQ
Sleep Trial

365 nights

Shipping

Free to contiguous U.S.

Warranty

Limited Lifetime

Made In

USA
Where Can I Buy the Nest Bedding Quail Mattress? 

The Nest Bedding Quail is sold through the Nest Bedding website. Nest Bedding mattresses are also available in 11 brick-and-mortar stores located in the following cities: Albany, CA; Costa Mesa, CA; Los Angeles, CA; New York, NY; Palo Alto, CA; Phoenix, AZ; San Francisco, CA; Santa Monica, CA; and Seattle, WA.

Where Do They Ship? 

Nest Bedding ships worldwide. Shipping is free within the contiguous United States. Shipping charges apply to orders to Alaska, Hawaii, and international destinations.

White Glove Delivery?

White Glove delivery is available in select locations. To arrange White Glove delivery, customers can contact the nearest Nest Bedding brick-and-mortar store.

Old Mattress Removal?

Old mattress removal can be arranged with White Glove delivery.

Full Delivery Policy

The mattress is usually prepared 1-3 business days after the order is placed.
Shipping generally takes 1-5 business days depending on your location.
Nest Bedding asks that you anticipate it will take 4-8 business days for your mattress to arrive after you've placed your order.
Orders ship in a box, typically via FedEx or UPS.
Customers will receive a tracking number.

Trial Period and Warranty Details

Trial Period: Nest Bedding offers a 365-night sleep trial on its adult mattresses.

Nest Bedding's trial period includes a 30-night adjustment period.
For returns on unboxed mattresses before the 30-night adjustment period is complete, a 25% restocking fee applies.
After 30 nights and before the 365-night window expires, you can exchange the mattress for a different feel or mattress or return it.
If you purchased from a brick-and-mortar store, contact the store to initiate a return.
If you purchased online, email

[email protected]

to initiate a return.
Nest Bedding will request pictures of the mattress, legal tag, and base.
To be eligible for a return, the mattress must be in donatable condition and free from damage.
You must complete the return process within 30 days after the return is approved.
Nest Bedding will provide an option for the removal of the mattress.
Customers must unbox their mattress within 30 days of delivery and use a proper foundation to be eligible for returns and exchanges.

Warranty: Nest Bedding offers a lifetime limited warranty for the Quail.

The warranty covers indentations and sags greater than 1 inch and flaws in the cover construction.
The warranty does not cover normal wear and tear, indentations less than 1 inch, improper use, minor imperfections, damage caused by the owner (like stains, tears, and burns), personal preferences, allergies, and material aromas.
To be eligible to make a claim, the owner must be the original mattress purchaser and have bought it from an authorized seller.
The warranty may be voided if you leave the mattress compressed in the package for over 30 days.
A description of the problem and photo or video of the issue are required to make a claim.
Nest Bedding will, at its discretion, repair or replace a mattress it determines to have an eligible defect.
Company Information
Customer Service

7 of 10 owner experiences show customers have had a positive experience with Nest Bedding's customer service, regardless of how they felt about the mattress.

Company History

Nest Bedding launched in 2011.

BBB Rating

Nest Bedding has received an A+ rating from the Better Business Bureau.

Physical Stores

Customers can try Nest Bedding products at 11 brick-and-mortar stores. Nest Bedding operates stores in six cities in California: Albany, Costa Mesa, Los Angeles, Palo Alto, San Francisco, Santa Monica. It also operates an Arizona store in Phoenix and additional stores in New York, NY; and Seattle, WA. Customers can also try Nest Bedding mattresses at select Airbnb locations.

Contact Nest Bedding

Find Nest Bedding on Social