Meet Our Testing Team

Keith

Jim

Neil

Rachel

Isaac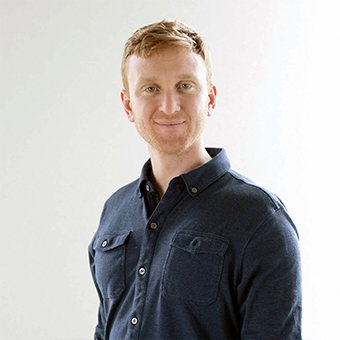 Jackson
Recommended for...
Sleepers of all body weights. The Owl comes in three firmness levels, and our tests showed sleepers of all weights are able to find support and comfort in one of the available options.
Sleepers of all position preferences. Due to three firmness options, this mattress provides support to sleepers regardless of which position they prefer sleeping in.
People of different body weights that share a bed. The king and California king sizes can be customized so each side of the bed has its own firmness level.
People who tend to sleep hot. Naturally cooling latex combined with airflow through the coil support core help this mattress stay temperature neutral throughout the night.
Not Recommended for...
Sleepers who prefer the "hug" of memory foam. Although the Owl contains polyfoam layers, it feels more responsive and doesn't conform to the body as much as many all-foam beds.
Very light sleepers that share a bed. This mattress makes some noise and transfers some motion in response to weight and movement, which won't be a problem to most people, but could disturb sleepers that awaken easily.
Ratings Summary

Our testing team conducted an extensive evaluation of the Owl. Our review and rating process consists of three parts: in-house evaluation, external sleep testing, and data collection of verified owner experiences. To learn more about our review process, read our methodology here.
Our performance criteria and ratings for the bed are listed in the table below.
The Owl performed exceptionally well among sleepers in all weight groups and of all position preferences. You can find more in-depth information about how we determined our ratings below.
Sleep Position Ratings
As part of our ratings process, we evaluated the Nest Bedding Owl across different body types and preferred sleep positions. In addition to physical testing, we surveyed our sleep expert team and analyzed reviews from verified mattress owners and customers. Our findings are listed in the table below.
For more information on sleeping positions please see our guides for side, back, stomach and combination sleepers.
| | | | |
| --- | --- | --- | --- |
| Weight | Light | Average | Heavy |
| Sleep Position | Less than 130 LBS | 130 LBS - 230 LBS | Greater than 230 LBS |
| Side | | | |
| Back | | | |
| Stomach | | | |
How Is the Owl Constructed?
Cover
The cover of the Owl is made of knit organic cotton and Joma wool. Joma is a wool from New Zealand known for its quality.
The cover has a zipper built in so customers can access and even switch out comfort layers. Handles on the side of the mattress make it easier to rotate, move, or carry this bed.
Comfort Layers
Three layers make up the comfort section of this mattress: 1.5 inches of 1.5 PCF (pounds per cubic feet) Eco Flex polyfoam, 3 inches of OEKO-TEX-certified dunlop latex, and 1 inch of 1.5 PCF polyfoam. 1.5 PCF is on the low end of average-density for polyfoam. It will provide a nice cushion around the latex layer for some extra conforming, but may be prone to develop body impressions over time due to its somewhat lower density.
The comfort layers provide pressure relief to sleepers and give the mattress some conforming properties. Overall, however, this mattress feels more responsive. Latex is springy, and contributes to the sensation that sleepers are lying "on" rather than "in" the mattress. Latex is also quite breathable and its presence helps with temperature neutrality.
The comfort layers determine the firmness level of the mattress, and Nest Bedding makes them accessible so customers can change their mattress's firmness level if needed. The Owl comes in soft (called "plush" on the Nest Bedding site), medium, and firm.
If a customer purchases a mattress in one firmness level and decides they would prefer another one, they may swap out a comfort layer for another at no charge within the 365-night sleep trial. After the sleep trial, customers have the option of buying a new comfort layer to change the firmness of their mattress or to extend its life.
Support Layers
The Owl has two layers in its support core: 6 inches of pocketed coils and 1 inch of 1.5 PCF support polyform. These layers are identical across all firmness options. They create the mattress's firmness, give edge support, and provide support to sleepers. The coil layer uses the Caliber Edge system, so pocketed coils around the perimeter are firmer, to contribute to edge support.
Pocketed coils are individually encased, which helps reduce motion transfer across the surface of the mattress. Motion transfer occurs more often in innerspring mattresses since the springs are all connected. With pocketed coils, one coil can be compressed without automatically compressing all of the coils surrounding it. Still, pocketed coils tend to transfer motion more than all-foam mattresses.
The pocketed coil layer also helps keep the mattress temperature neutral. Air flows through a coil layer much more easily than it can through a polyfoam layer, which is why all-foam mattresses tend to trap more heat.
Mattress Height
The Owl has a high profile of 12 inches. At this thickness, customers might need to buy deep pocket sheets to fit the mattress.
Twelve inches of thickness allows this mattress to contain sufficient thickness in both the comfort and support layers, providing a nice balance of pressure relief and support.
Product Name
Firmness
Thickness
Support Core Components
Comfort Layer Components
Cover Components
Owl
Soft or "Plush" (3)

Medium (5.5)

Firm (7.5)

12″
6″ Caliber Edge Pocketed Coils

1″ 1.5 PCF Polyfoam

1.5″ 1.5 PCF Eco Flex Polyfoam

3″ OKEO-TEX-certified Dunlop Latex

1″ 1.5 PCF Polyfoam

Knit Organic Cotton and Joma Wool
What Are the Firmness and Feel Like?
The Owlis available in three firmness levels: soft (called "plush" by the company), which rates 3 out of 10 on the firmness scale, medium, which rates 5.5., and firm, which rates 7.5. We found the firmness designations given by Nest Bedding accurately represent the mattress.
Our testing suggests sleepers of all body weights and position preferences can find support and pressure relief in one of these three firmness choices. Nest Bedding also offers a unique option in which customers who don't prefer the firmness of their mattress can swap out a comfort layer through the unzippable cover at no cost during the 365-night sleep trial, or for a fee beyond that time period.
The dunlop latex layer and pocketed coils give the Owl a springy, responsive feel that's common for latex mattresses. The polyform comfort layers do add a bit of conforming, but this isn't the mattress for sleepers who want the deep sink and "hug" of memory foam.
Ratings Breakdown
Performance Ratings
Next, let's take a closer look at our performance ratings for the Owl. These ratings are based on findings from our internal and external testing teams, as well as verified owner and customer experiences with the mattress.
Durability
The Owl should be a long-lasting mattress, and customers can expect it to last beyond the average 6.5 to 7 years. Both pocketed coils and latex are known for their ability to maintain the same shape and firmness for many years.
Nest Bedding offers a unique option that can greatly extend the lifetime of the Owl. They allow customers to purchase a new comfort layer and swap it out with the existing layer through a zipper in the cover.
Foam is the least durable component in this mattress, which is why Nest Bedding recommends flipping the removable comfort layer or rotating the mattress every 6 months to equally distribute wear.
Motion Isolation
To test motion isolation we had two sleep testers lie on the Owl at the same time. One moved around while the other noted any motion they felt transfer across the surface of the mattress.
This mattress transfers some motion. Most sleepers won't be bothered by it, but easily-awoken sleepers might be. Most all-foam mattresses transfer less motion than hybrid mattresses, since foam tends to absorb motion.
Off-Gassing
Upon opening the mattress, we noticed a mild odor. The odor dissipated within a day, and likely wouldn't bother the majority of customers. Nest Bedding notes that they air out the latex layer before constructing the mattress, so it has less of an odor upon opening.
Off-gassing occurs when volatile organic compounds (VOCs) are released from manufactured materials. In mattresses, VOCs are primarily associated with polyfoam and memory foam, but can also be emitted from latex. Since this mattress contains pocketed coils, it doesn't off-gas as much as all-foam or all-latex mattresses. The coil layer also allows airflow, which helps the odor dissipate more quickly.
Pressure Relief
We spread a sensory pad across the top of the mattress to determine the pressure relief provided by the mattress. This pad measured pressure along different areas of the body as our testers lay on the bed in different positions.
All of our sleep testers experienced pressure relief, regardless of their body weight or sleep position preference. This mattress excels at providing support and evenly distributing weight, so sleepers don't experience pressure points or discomfort.
Temperature Neutrality
Both our internal and external testers reported that the Owl felt temperature neutral. The 6-inch pocketed coil layer allows air to flow through the mattress, so it's less likely to absorb heat. Latex is also known as being a naturally cool component in mattresses. Nest Bedding also drills holes in the latex layer, which allows more air flow.
Polyfoam and memory foam are the mattress components most likely to trap heat, which is why this mattress is more temperature neutral than most all-foam mattresses. Customers wanting a mattress even cooler than this one could opt for an all-latex mattress, or an innerspring mattress that doesn't contain polyfoam layers.
Edge Support
We asked our testers to sit on the edge of the Owl to test edge support. The edges remained firm and didn't sink much in response to body weight. We also asked our testers to lay on the bed near the edge to test if they felt at risk of rolling off.
Sleep testers felt like they could lie near the edge of this mattress without experiencing "roll-off," a problem common with poor edge support. The strong edge support in this mattress allows for full use of the bed's surface, which can be especially important for people who share a bed.
Noise
Like most hybrid mattresses, the Owl makes light sound in response to weight and movement. This sound is quiet and won't bother most sleepers, but it is present.
Generally, all-foam mattresses are the only mattresses that are completely silent. Coils and springs in hybrid and innerspring mattresses give more opportunity for noise. Individually-encased pocketed coils, like those in the Owl, help reduce the amount of noise that would otherwise come from the coil layer.
Sex
The responsiveness and strong edge support of the Owl make it a good mattress for sex. Latex is known for being responsive and springy, which can help movement. Extremely conforming memory foam mattresses that "hug" the body can inhibit movement.
Strong edge support allows for full use of the surface of the mattress and reduces the likelihood of someone slipping off the edge of the bed.
Sleeper Ratings
Now, let's discuss the Owl's sleeper ratings.
The preferred firmness and thickness of a mattress generally depend on a sleeper's body weight and preferred sleep position. In order to provide our readers information that isn't biased by a single perspective, our team evaluated this bed with sleep testers of varying body weights and position preferences.
Lightweight Sleepers – Less than 130 lbs.
Of our lightweight sleep testers, those who prefer to sleep on their stomachs rated the Owl most highly. This group found that the mattress provided the support they need, so they didn't feel any of the back, neck, or shoulder pain that stomach sleepers sometimes experience.
Back and side sleepers in the lightweight range also enjoyed the Owl, finding a nice mix of support and pressure relief within it. Most lightweight sleepers will want to opt for the soft or "plush" firmness setting, which rates 3 out of 10 on the firmness scale. Those who are closer to average weight or prefer firmer mattresses, however, might like the medium (5.5) better.
Average Weight Sleepers – 130 to 230 lbs.
The Owl proved to be ideal for average-weight sleepers, particularly those who sleep on their sides or backs. This mattress promotes spinal alignment in side sleepers and provides adequate lumbar support to back sleepers.
Stomach sleepers also found support and pressure relief in this mattress, though they didn't like it quite as much as the side and back sleepers in this weight group did. Most average-weight sleepers will prefer the medium firmness option, which rates 5.5 out of 10 on the firmness scale. Those who specifically prefer softer or firmer mattresses, however, might prefer a different option.
Heavyweight Sleepers – More than 230 lbs.
Our heavyweight sleep testers found comfort in the firm option of the Owl, which rates 7.5 out of 10 on the firmness scale. Heavyweight sleepers found adequate support and pressure relief on the bed regardless of their sleep position preference. Still, this group didn't enjoy the mattress quite as much as light- and average-weight sleepers.
Heavyweight sleepers that are on the lower end of the weight scale and those who don't prefer firm mattresses might be interested in the medium (5.5) firmness option of this bed. Nest Bedding offers sleepers the chance to swap out a comfort layer of the mattress within 365 nights of purchase, which will change the firmness level of their new mattress.
Pricing and Discounts
Twin $1,399
Twin XL $1,649
Full $1,949
Queen $2,199
King $2,499
Split King (One Side) $1,649
California King $2,499
Nest Bedding Coupons and Promos
Our readers receive 8% off any Nest Bedding Mattress.
Use code = TUCK8
Other Nest Bedding Sleep Products
How Does the Owl Compare to Other Beds?
Comparing mattresses is a necessary part of mattress shopping. Here, we compare similar models to the Owl to help you determine which mattress is ideal for your needs.
Nest Bedding Owl vs. Nest Bedding Organic Hybrid Latex
The Certified Organic Hybrid Latex is another hybrid latex mattress offering by Nest Bedding. Like the Owl, this mattress is 12 inches thick and comes in soft, medium, and firm firmness settings. Similarly, it contains a pocketed coil support core and natural latex comfort layers. Both mattresses share a responsive feel.
The Certified Organic Hybrid Latex Mattress is sold at much higher price-points than the Owl. The price differences are due to differences in materials and construction.
The Certified Organic Hybrid Latex is a good option for eco- and health-conscious consumers who want the most natural bed available. This mattress doesn't contain polyfoam or synthetic fire retardants. Its materials are certified according to the Global Organic Textile Standard (GOTS) and Global Organic Latex Standard (GOLS). The mattress is assembled in an organic facility in California, where employees aren't allowed to wear perfumes or scented deodorants.
Learn more about the Nest Bedding Organic Hybrid Latex
Nest Bedding Owl vs. Nest Bedding Finch
The Nest Bedding Finch is similar to the Owl in the sense that it has a responsive feel and comes in the same three firmness options: soft, medium, and firm. The Finch is all latex, however. It doesn't contain the pocketed coil found in the hybrid, which means it has a different feel and different price-points.
Though both mattresses are responsive, the Finch is even springier and has none of the "hug" the polyfoam layers of Owl provide. The Finch is a good option for sleepers who want to fully feel like they are sleeping "on" rather than "in" the bed. The Finch costs a few hundred dollars more than the Owl at all sizes. The "Organic" option is made of only certified organic materials.
Learn more about Nest Bedding All Latex Mattress Review.
Nest Bedding Owl vs. Nest Bedding Sparrow
The Nest Bedding Sparrow is a hybrid mattress with polyfoam in the comfort layers. The Owl and Sparrow share similar zoned pocketed coil support cores, and they both come in the same three firmness level options: soft (3), medium (5.5), and firm (7.5). Both mattresses are considered high-profile and share a profile of 12 inches.
In addition to the difference in mattress thickness, the largest difference between these mattresses is that the Owl contains a latex comfort layer, whereas the Sparrow's comfort layers are all polyfoam. Latex gives the Owl a more responsive feel than the Sparrow, and contributes to temperature neutrality.
Read our full Nest Bedding Signature Hybrid Mattress Review.
Nest Bedding Owl Mattress vs. Awara
Like the Owl, the Awara Mattress is a hybrid that contains a dunlop latex layer. The Awara measures 13 inches thick, which is one inch thicker than the 12-inch Owl. Unlike the Owl, the Awara does not contain any polyfoam layers. The mattress consists solely of pocketed coils and dunlop latex with an organic cotton and wool cover.
The Awara only comes in one firmness layer, which is medium-firm. At 6 out of 10 on the firmness scale, the Awara provides another option for average- and heavyweight sleepers who want something that falls in-between the medium (5.5) and firm (7.5) Owl options. The Awara has a firm and responsive feel, and provides less contouring than the Owl.
Read our full Awara Mattress Review.
Nest Bedding Owl vs. EcoCloud
The EcoCloud Mattress is a latex hybrid mattress offered by WinkBed. It measures 13 inches tall and rates 6 out of 10 on the firmness scale, making it one inch thicker and slightly firmer than the medium Owl. Both mattresses have a responsive feel, though the EcoCloud is slightly more responsive since it doesn't contain polyfoam layers. The EcoCloud Mattress is more expensive than the Owl at each size.
The EcoCloud provides an additional option for average- and heavyweight customers in the market for a latex hybrid mattress. The mattress is too firm for most lightweight sleepers, however. The EcoCloud could be a good choice for customers who want a latex hybrid that doesn't contain polyfoam, and for those who want a mattress falling between the medium (5.5) and firm (7.5) Owl options.
Read our full EcoCloud Mattress Review.
Nest Bedding Owl vs. EcoSleep
The EcoSleep Mattress is a flippable, hybrid latex mattress constructed by Brooklyn Bedding. This mattress rates 6 out of 10 in terms of firmness on one side and 7 out of 10 on the other, making it an option for average- and heavyweight sleepers wanting a mattress that falls between the Owl's medium (5.5) and firm (7.5) options.
The EcoSleep rates similarly to the Owl in durability, motion isolation, off-gassing, temperature neutrality, edge support, and sex. Since the EcoSleep doesn't come in a soft option, like the Owl does, it's not a good choice for most lightweight sleepers. The mattresses are priced similarly, though the Owl costs more than the EcoSleep at each size.
| | | | | | | | |
| --- | --- | --- | --- | --- | --- | --- | --- |
| | Owl | Organic Hybrid Latex | Finch | Sparrow | Awara Mattress | EcoCloud | EcoSleep Hybrid |
| MATTRESS TYPE | Hybrid | Hybrid | Latex | Hybrid | Hybrid | Hybrid | Hybrid |
| PRICE RANGE | $2,199.00 | $3,299 | $2,349.00 | $1,999 | $1,499 | $1,799 | $1,249 |
| FIRMNESS OPTION | 3 5.5,7.5 | 3,5.5,7.5 | 5,7 | 3,5.5,7.5 | 6 | 5 | 6,7 |
| AVAILABILITY | online, in-store | online, in-store | online, in-store | online, in-store | online | online | online |
| SLEEP TRIAL | 365 nights | 365 nights | 365 nights | 365 nights | 365 nights | 120 nights | 120 nights |
| WARRANTY LENGTH | Lifetime | Lifetime | Lifetime | Lifetime | Lifetime | Lifetime | 10 Year, Limited |
Nest Bedding Owl Mattress FAQ
Sleep Trial

365 Nights

Shipping

Available internationally

Warranty

Lifetime

Made In

USA
Where Can I Buy the Nest Bedding Owl?

Nest Bedding sells their mattresses on their website. They also have showrooms in Arizona, California, Minnesota, New York, Texas, and Washington.

Where Do They Ship? 

Nest Bedding ships to the contiguous U.S. for free and internationally for a fee.

White Glove Delivery?

Nest Bedding offers white glove delivery for a fee, though they don't state how much it costs on their site.

Old Mattress Removal?

Nest Bedding can help coordinate old mattress removal for customers, but it doesn't come automatically with mattress delivery.

Full Delivery Policy

The delivery policy for Nest Bedding mattresses is as follows:

Nest Bedding delivers mattresses for free to customers in the contiguous U.S.
Customers can expect their mattress to arrive 4-8 business days after ordering.
The company builds mattresses upon receiving orders, and ships them compressed in boxes.
Building a mattress takes Nest Bedding 1-3 business days. Then, shipping the mattress takes 1-5 business days.
Nest Bedding ships via FedEx and UPS.
Nest Bedding accepts international orders. Shipping internationally isn't free, however.
International shipping fees are calculated at checkout.

Trial Period and Warranty Details

Trial Period and Guarantee

Nest Bedding offers a 365-night sleep trial.

The 365-night trial starts at the time of mattress delivery.
Customers must try out their new mattress for 30 nights before they may initiate a return.
After 30 nights and before 365 nights, customers can return the mattress.
If a mattress is left in the box for over 30 days, the customer will be charged a 25% restocking fee at the time of return. Keeping a mattress compressed for that long can cause damage.
Customers may initiate a return by emailing Nest Bedding, sending a message through the Nest Bedding website, or visiting a Nest Bedding Showroom.
Once initiated, customers have 30 days to complete a return.
Nest Bedding generally donates returned mattresses to charities of their choosing. Customers may request to have the mattress disposed of or donated to a different charity instead. A mattress must be  in donatable condition, or the return won't be accepted. Donatable mattresses are clean and free from stains, tears, and "soiling odors."
Nest Bedding arranges for pick up of returned mattresses.

Warranty

Nest Bedding offers a lifetime warranty and a "lifetime comfort guarantee" on their mattresses.

Nest Bedding's lifetime warranty is limited, but non-prorated.

The warranty is valid for the original mattress customer only. The warranty becomes invalid once the mattress is resold or gifted to another person.
Nest Bedding can void the warranty of mattresses left compressed in a box for more than 30 days.
Not keeping the mattress on a proper base is grounds for voiding the warranty. In a proper base, the slats should not flex.
The warranty covers defects, such as indentations over 1 inch deep and defects in the cover that aren't a result of improper use.
The warranty doesn't cover normal wear and tear or minor cosmetic flaws.
Any mattress damage that occurred as a result of actions taken by the customer, children, or animals is not covered by the warranty.
Customers cannot return the mattress under the warranty because of allergic reactions to materials in the mattress.
Customers wanting to file a warranty claim should email

[email protected]

. The email must have their name, order number, a description of the mattress, and an image or video of the problem.
Nest Bedding determines if warranty claims are valid, and if they will repair or replace the mattress.

The lifetime comfort guarantee gives existing customers discounts on future Nest Bedding mattresses.

Customers who purchased a Nest Bedding mattress after 2017 may receive 30% off of new Nest Bedding mattresses.
The lifetime comfort guarantee no longer applies if the original mattress is returned or exchanged.
Only U.S. customers may take advantage of the lifetime comfort guarantee.
Company Information
Customer Service

7 of 10 Nest Bedding customers have a positive experience.

Company History

Nest Bedding launched in 2011.

BBB Rating

Nest Bedding has earned an A+ grade from the Better Business Bureau.

Physical Stores

Nest Bedding operates showrooms in Arizona, California, Minnesota, New York, Texas, and Washington.

Contact Nest Bedding

Find Nest Bedding on Social