Meet Our Testing Team

Clint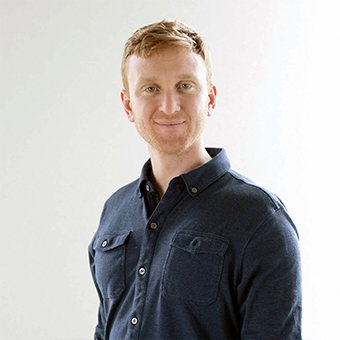 Jackson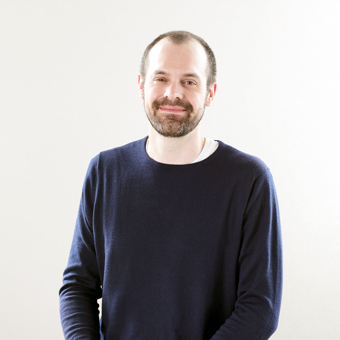 Brad
Recommended for...
People who sleep warm or cold. The Eight Sleep Pod has one of the most effective temperature control systems we've seen in a mattress. Within seconds, warm or cold sleepers can adjust their bed to the perfect temperature.
Couples. The Pod is set up for couples out of the box, with the ability to invite another person to claim a side of the bed. Each user can individually track their sleep data as well as set alarms and temperature controls using the Eight Sleep app.
Customers interested in smart technology and data tracking. Although there are other smart mattresses on the market, we've been particularly impressed with the Pod. With its intuitive setup and plethora of features, it is an excellent choice for anyone interested in a smarter sleep experience.
Not Recommended for...
Sleepers above 230 pounds. Heavier people usually prefer firmer mattresses, as these provide them with better support and comfort than softer options. At 5.5 out of 10, the Pod may be too soft for people in this weight range, particularly side and stomach sleepers.
Video Review
This review will cover everything you need to know about the Eight Sleep Pod before making a purchase. However, sometimes seeing is believing, particularly with a complex smart mattress like this one, so watch the video below to see the Eight Sleep Pod in action and learn how it performed in our testing.
Ratings Summary

Our testing team conducted an extensive evaluation of the Eight Sleep Pod mattress. Our review and rating process consists of three parts: in-house evaluation, external sleep testing, and data collection of verified owner experiences. To learn more about our review process, read our methodology here.
Our performance criteria and ratings for the bed are listed in the table below.
The Eight Sleep Pod fared very well overall in our tests, though it faltered in categories like edge support and suitability for sex. Read below to learn more about how we came to our conclusions and what these ratings mean for you.
Sleep Position Ratings
As part of our ratings process, we evaluated the Eight Sleep Pod mattress across different body types and preferred sleep positions. In addition to physical testing, we surveyed our sleep expert team and analyzed reviews from verified mattress owners and customers. Our findings are listed in the table below.
For more information on sleeping positions please see our guides for side, back, stomach and combination sleepers.
| | | | |
| --- | --- | --- | --- |
| Weight | Light | Average | Heavy |
| Sleep Position | Less than 130 LBS | 130 LBS - 230 LBS | Greater than 230 LBS |
| Side | | | |
| Back | | | |
| Stomach | | | |
Eight Sleep Pod Awards
Analyzing our in-house testing, sleep-test results, and reviews from verified customers has allowed us to find three areas where the Eight Sleep Pod really excels.
How Is the Eight Sleep Pod Constructed?
Cover
Although the Eight Sleep Pod's dark grey, unzippable cotton and polyester cover looks ordinary enough, it houses all of the mattress's technological components. These can be felt by running your hand over the mattress, though they do not feel at all bulky and are unnoticeable when sleeping on the bed.
In order to track your sleep in multiple ways, the Pod uses a band of sensors. These can track two separate sleepers, one on each side of the bed, allowing couples to each receive personalized tracking information. Similarly, the water-based heating and cooling system, which works using small tubes in the cover, can be controlled for either side of the bed using the Eight Sleep app.
Comfort Layers
Three 2-inch foam layers make up the Eight Sleep Pod's comfort system. The first is Luracor foam, a synthetic polyfoam that mimics some of the properties of latex. While it lacks natural latex's durability and temperature neutrality, Luracor still provides more bounciness and responsiveness than conforming polyfoams.
The Pod's second comfort layer is made from ordinary polyfoam, and the third from medium-density memory foam. Together, these layers are intended to offer pressure relief without close conforming, allowing sleepers to feel as though they are sleeping 'on', rather than 'in', their mattress.
Support Layers
The Eight Sleep Pod has a 5-inch support core of high-density polyfoam, which is typical for an all-foam mattress.
While polyfoam cores do not offer the responsiveness or support of coils, they stabilize the mattress for improved durability and provide a strong base for the softer comfort layers. However, edge support is a known concern with all-foam beds, as polyfoam is weaker at the edges and can sag over time.
Additional Technological Components
Though they are housed in the mattress cover, the Pod's smart features are powered by a medium-sized water-storing hub and controlled using the Eight Sleep app, which is available for iOS and Android devices.
Testers reported that the hub was easy to fill with water and did not leak. The temperature regulation features are easy to use through the app, responsive, and capable of ranging from 55 to 115 degrees.
The app, while it took some time to set up correctly, was intuitive for anyone who uses a smartphone. Once set up, the app provides a wide range of information and tools. Sleepers can track a vast array of sleep data, including tossing and turning, heart rate, breathing, time spent in different sleep stages, their overall sleep health score, and much more.
Partners can be invited to the other side of the bed, allowing them to control their side's temperature and receive their own sleep data. However, single sleepers must still choose only one side of the bed, even if they don't have a partner. Furthermore, while the sensors are usually able to differentiate between two sleepers, some owners report that the app sometimes confuses their sleep data with their partner's.
In addition to temperature control and sleep tracking, the app also functions as a white noise machine and allows users to set smart alarms, both audible or thermal. The Pod's smart alarm system uses tracked data to determine when a sleeper is in a sleep stage they can wake from easily, then goes off as close as possible to the set time. The audible version functions much like any other alarm app, while the thermal alarm warms or cools the bed silently, making it a good choice for couples.
Smart home enthusiasts will also appreciate that the app allows for integration with other smart devices. With its IFTTT compatibility, the Pod can be synced with everything from your coffee maker to your thermostat, along with countless other possibilities.
Mattress Height
Eleven inches is an average height for an all-foam mattress, though the Eco Sleep Pod has 6 inches of comfort layering, which is slightly more than usual. Most sleepers won't find the Pod to be too short or too tall, and most sheet sets should easily fit on the mattress.
Product Name
Firmness Rating
Thickness
Support Core Components
Comfort Layer Components
Cover Components
Eight Sleep Pod
5.5 (Medium)
11″
5″ HD Polyfoam
2″ Polyfoam
2″ Memory Foam
2″ Polyfoam
Active Grid Technology Layer
Cotton and Polyester 'Eight Smart' Cover
What Are the Firmness and Feel Like?
At 5.5 out of 10, the Eight Sleep Pod has a medium firmness, although its use of a latex alternative as the top comfort layer gives it a bouncy, resilient feel to the touch. Lightweight and average weight sleepers will likely appreciate this firmness level more than heavier people, who may find it too soft to provide proper support.
One of the Pod's comfort layers is 2 inches of memory foam. However, this is deep enough (below the two polyfoam layers) not to be noticeable to sleepers, and the Pod lacks the deep contouring of memory foam-topped models. Instead, it has a similar feel to some latex models due to its use of the latex alternative Luracor foam.
When sleeping in the Pod our testers could not feel the Active Grid technology, though they found that it slightly decreased conforming from the Luracor foam layer. Together, these factors meant that testers had the feeling of floating on the mattress rather than sinking into it. All the same, most of our testers found they received more than adequate amounts of pressure relief, though without significant contouring.
Ratings Breakdown
Performance Ratings
Next, let's take a closer look at our performance ratings for the Eight Sleep Pod mattress. These ratings are based on findings from our internal and external testing teams, along with verified customer and owner experiences.
Durability
Since it was only launched relatively recently, we've rated the Eight Sleep Pod's durability based primarily on what we know about its construction and materials.
As a smart mattress, the Pod has two areas where durability is a concern: the mattress itself, and its technological components. All-foam mattresses like the Pod are known to be less durable than beds that use other construction types, since synthetic foams have a shorter lifespan than other materials.
Sagging is also a concern, due to relatively weak edge support from the polyfoam core. Given what we know about the foams used in the Pod, we expect it will have an average lifespan for an all-foam mattress: about five to seven years.
The durability of the Pod's technological components is harder to estimate. (Its smart technology is covered by a separate 1-year warranty, and Eight Sleep provides troubleshooting support for operating problems.) Our testers were impressed by the technological components, sharing that their primary concern was whether the hose, which connects the mattress with the hub, may leak over time.
Given the quality of the Pod's construction, and positive reports from our testing team and verified customers, we've awarded the Pod a 'good' rating for the durability of both its technology and the mattress itself.
Motion Isolation
Testers who sleep with a partner found that the Eight Sleep Pod offers superb motion isolation. While they could feel when their sleep partner got out of bed, this was due to the mattress dipping rather than referred movement. Changing positions in the night caused little motion transfer, with even our light-sleeping testers reporting no disturbances.
All-foam mattresses tend to score well in this category, so these results were expected, but our team was glad to see that the Active Grid technology did not seem to affect the Pod's motion isolation.
Off-Gassing
Our sleep testers reported that the Eight Sleep Pod has an odor upon unboxing which is similar to rubber or plastic. Though unpleasant, this smell is due to volatile organic compounds (VOCs) which are relatively harmless and are a product of foam manufacturing.
For most of our testers, the odor had faded enough after 12 hours that they had no concerns about sleeping on their new mattress. After a further 24 hours, or 36 hours in total, the VOCs dissipated entirely and the bed was odor-free.
Pressure Relief
Although the Eight Sleep Pod does not have the deep conforming qualities of many synthetic foam mattresses, our testing team discovered that it still offers substantial pressure relief.
The Pod's cover includes its technological components, which means they rest on top of the comfort layers. Testers reported that this arrangement slightly decreases conforming, as the Active Grid is thin and pliable but still less adaptable than foam.
However, the Pod is constructed to provide pressure relief despite its lack of conforming. It features an upper comfort layer of synthetic latex alternative, which, although bouncier and less cradling than memory foam, still compresses beneath weight to gently hug curves and prevent pressure points. These qualities are emphasized by the additional comfort layers of polyfoam and memory foam, which create a subtle but highly supportive cradling effect.
Temperature Neutrality
After putting the Eight Sleep Pod's temperature regulation controls to the test, our team was highly impressed with its performance. The mattress responds very quickly to temperatures set through the app, and our testers found it took only minutes to cool down or warm up significantly. Set temperatures were also maintained throughout the night, providing testers with a comfortably cool or cozily warm sleep.
Setting up the Eight Sleep app requires users to fill out a survey, which then suggests an ideal temperature range. Some of our testers were comfortable in that range, while others selected a temperature which was warmer or cooler. However, none of our testers found the temperature to be uncomfortable, even closer to the extremes.
The closest the Pod came to becoming uncomfortable was when our testers used the thermal alarm function, which does intentionally make the mattress unappealingly warm or cold.
While the latex alternative foam used in the comfort layering is more temperature neutral than most other synthetic foams, the bulk of the Pod's score in this category can be attributed to its thermoregulation technology. Ultra-thin tubes run through the Pod's cover, all of which are connected to a water supply in the mattress's hub.
To cool or heat the bed, the hub sends cold or warm water through these tubes based on the temperature users set using the Eight Sleep app. Separate temperatures can also be set for each side of the bed, accommodating couples with different preferences.
Edge Support
During testing, the Eight Sleep Pod was let down by its poor edge support. Testers who sat on the sides of the mattress found that it dipped significantly beneath their weight. This is a concern since dipping can make it more difficult to stand up, in addition to causing the mattress to sag over time.
Our team also found that sleeping close to the bed's edges resulted in a feeling of "roll-off," as the high-density polyfoam core was not supportive enough to provide ideal stability.
For most people, the Pod's poor edge support will not impact their sleep experience, but heavier sleepers and couples are more likely to have concerns. More weight compounds the lack of support near the edges, and couples may feel as though they are not able to take advantage of the full sleep surface.
Noise
Our sleep testing team was impressed, though not surprised, by the Eight Sleep Pod's high score in this category. Our testers found that, like many all-foam mattresses, the Pod is nearly silent and is unlikely to develop noises over time. No testers reported hearing any sound while in bed, and climbing into bed caused only a soft noise similar to rustling bedding.
Since the Pod lacks springs, and the foam muffles most sounds from bed foundations, even very light sleepers are likely to find this mattress extremely quiet.
Since it uses a water pump for its temperature control features, the Pod has another area where noise might be a concern. Luckily, our testers reported that the heating and cooling system works silently, and we don't expect the water pump to develop noisy faults.
Sex
Although the Eight Sleep Pod's top comfort layer is a latex alternative, it received lower marks in this category due to faults shared with many other all-foam mattresses. The Luracor foam is bouncier and more responsive than most other synthetic foams but lacks the resilience of true latex.
The lower comfort layers compound this quality – although they do not provide contouring, they compress enough to mitigate much of the surface bounce.
Due to its polyfoam support core, the Pod also has poor edge support. Since a relatively wide margin of the sleep surface is less stable, couples are restricted and must stay closer to the center of the bed to feel secure.
Sleeper Ratings
Body shape, weight, and sleep position preference can all impact which mattress is most suitable for any given sleeper. In order to remain objective, all the beds we review are sleep-tested by a diverse team encompassing many weight categories and sleep position preferences.
Lightweight Sleepers – Less than 130 lbs.
With its medium firmness level and all-foam construction, the Eight Sleep Pod was most suitable for our sleep testers below 130 pounds. Testers in this category found that the Pod gently cradled them without significant contouring due to the latex alternative comfort layer. This allowed them to sink just enough into the mattress for pressure relief while still receiving the correct amount of support.
Side, back, and stomach sleeping testers all agreed that the Eight Sleep Pod offered a good balance of comfort and support, and no one position was more suitable than the others. The firmness level (and foam density) is a good fit for this weight category, compressing enough for comfort but not so much as to lose structural integrity.
Average Weight Sleepers – 130 to 230 lbs.
Back and side sleeping testers in this weight category reported that the Eight Sleep Pod offered them a very good combination of pressure relief and support. Side sleepers praised the way the foam comfort layering was able to adjust to their curves and prevent pressure points at their hips and shoulders, while back sleepers noted the mattress' lower back support was key to avoiding next-day stiffness.
Although average weight stomach sleepers also enjoyed the Pod, they did share some concerns. While the top comfort layer (a latex alternative) was supportive, the lower memory foam comfort layers compressed enough to let their hips fall out of alignment with their spine, resulting in some discomfort. Sleepers at the heavier end of this weight range may also receive less support from the Pod less than their lighter peers.
Heavyweight Sleepers – More than 230 lbs.
Medium firmness mattresses like the Eight Sleep Pod are often less suitable for heavier sleepers, a tendency which held up in our sleep testing. Foam loses some of its supportive qualities when highly compressed, making it feel softer but less comfortable overall.
Our side sleeping testers in this weight group, for example, found that the mattress flattened under their curves rather than smoothly adapting to them, causing some discomfort and the development of pressure points. For stomach sleepers, the softer foam caused spinal misalignment. However, our heavier side-sleepers and stomach-sleepers still felt that the Pod offered a good sleep, even if it wasn't ideal.
Our back sleeping testers in this category were less enthusiastic. They found that the mattress flattened beneath them, causing a significant loss of support which lead to lower back and hip pain the next morning.
Pricing and Discounts
Full $2,295
Queen $2,495
King $2,795
Cal King $2,795
Eight Sleep Coupons and Promos
Save $150 on an Eight Sleep Mattress.
Use code = TUCK150
How Does the Eight Sleep Pod Compare to Other Beds?
Our in-depth testing process allows us to see the differences and similarities between different mattresses. In this section, we'll compare the Eight Sleep Pod to other popular luxury models.
Eight Sleep Pod vs. Tuft & Needle Mint
While not a smart mattress, the Tuft & Needle Mint is an affordable, luxury all-foam mattress that may appeal to customers who are interested in the Eight Sleep Pod but prefer a traditional mattress.
At 12 inches, the Mint is an inch taller than the Pod, and is slightly firmer with a medium-firm 6 out of 10 rating on the firmness scale. The Mint features two comfort layers: 3 inches of gel and graphite-infused polyfoam, and 2 inches of gel-infused polyfoam. These infusions are part of the Mint's temperature regulation system, which testers found offered a cool sleep. However, it falls short of the exceptional cooling (and heating) potential of the Pod.
Since it lacks the Pod's latex alternative comfort layer, the Mint is more contouring and offers sleepers a balanced feeling of sleeping both 'in' and 'on' their mattress. Like the Pod, the Mint is more suitable for lightweight and average weight sleepers, as our heavier testers found it lacked appropriate hip and midsection support.
Read our full Tuft & Needle Mint Mattress Review.
Eight Sleep Pod vs. Brooklyn Spartan
Brooklyn Bedding sells six mattresses, including the luxury hybrid Brooklyn Spartan. Although it lacks much of the Pod's smart bed technology, the Spartan features a performance fabric cover that is intended to encourage physical recovery. The Spartan is available in three firmness options, including soft (3.5), medium (5.5), and firm (7.5).
The Spartan's cover is made from a performance fabric which absorbs body heat from sleepers. This heat transfer provides a cooler sleep, but the fabric also converts the heat energy into far infrared energy, which has been shown to promote recovery from physical activity.
Additionally, the cover is infused with cooling phase-change material. While it doesn't offer the advanced temperature regulation or heating capabilities of the Pod, the Spartan's cooling system still makes it a good option for those who want a cool sleep without the need to use an app.
Unlike the Pod, the Spartan is a hybrid mattress with an 8-inch support core of pocketed coils and 1 inch of high-density polyfoam, topped with layers of copper-infused polyfoam (for further heat reduction), polyfoam, and gel memory foam. Differing firmness levels make the Spartan very appealing to a wider range of sleeper types than the Pod, with the soft option providing a plusher, more contouring sleep surface and the firmer options balancing contouring with support.
Read our full Brooklyn Spartan Mattress Review.
Eight Sleep Pod vs. Bear Mattress
As with the Brooklyn Spartan, the all-foam Bear Mattress has a performance fabric cover which allows it to offer some intriguing features. At a price-point significantly lower than both the Pod and the Spartan, the Bear features a cover that absorbs body heat from sleepers before emitting it as infrared energy. This process is cooling – due to the heat absorption – and is intended to aid in physical recovery.
Beneath its cover, the Bear mattress has a 2-inch memory foam comfort layer, which is infused with gel and graphite. This layer contours around the body but is responsive, with more bounce than most memory foam beds, though less than provided by the Pod's latex alternative layer.
At 5.5 out of 10, we consider the Bear to have the same medium firmness as the Pod. However, the Bear was slightly more conforming and less supportive than the Pod, particularly for our heavier testers.
| | | | | |
| --- | --- | --- | --- | --- |
| | The Pod | Mint Mattress | Brooklyn Spartan | Bear Original |
| MATTRESS TYPE | Foam | Foam | Hybrid | Foam |
| PRICE RANGE | $2,195 | $1,195 | $1,999 | $998.00 |
| FIRMNESS OPTION | 5.5 | 6 | 3.5,5.5,7.5 | 7 |
| AVAILABILITY | online | online | online | online |
| SLEEP TRIAL | 100 nights | 100 nights | 120 nights | 365 nights |
| WARRANTY LENGTH | 10 Year Limited | 10 Year, Limited | 10 Year, Limited | Lifetime |
Eight Sleep Mattress FAQ
Sleep Trial

100 nights

Shipping

Free, compressed in a box

Warranty

10 years, nonprorated

Made In

USA
Where Can I Buy Eight Sleep Mattresses?

Eight Sleep mattresses are available only online (through the Eight Sleep website) or at the company's NYC showroom.

Where Do They Ship?

Eight Sleep ships within the contiguous U.S. only.

White Glove Delivery?

Eight Sleep does not offer white glove delivery for either mattress at this point in time.

Old Mattress Removal?

Eight Sleep does not offer old mattress removal with any order.

Full Delivery Policy

The delivery policy for Eight Sleep is as follows:

Shipping is free for all customers in the contiguous U.S. Eight Sleep does not deliver mattresses outside the contiguous U.S.
Most customers receive their mattress within five to seven business days of placing their original order.

Trial Period and Warranty Details

Trial Period and Guarantee

Eight Sleep offers a 100-night sleep trial for the Smart Bed and Pod mattresses.

This sleep trial does not require a break-in period of any kind. Customers may return their mattress at any point of the trial for a full refund.
Eight Sleep covers all shipping and transportation charges for returns during the 100-night trial.
The sleep trial will be voided if the mattress leaves the contiguous U.S.

Warranty: Eight Sleep offers a 10-year warranty for both mattresses:

The warranty is completely nonprorated.
Eight Sleep will, at its sole option, repair or replace any mattress with defects for as long as the warranty is valid. The company covers repair and replacement costs, but owners must pay all associated shipping and transportation charges.
The smart technology that comes with both beds is covered under a separate 1-year warranty.
The warranty will cover the following defects:

Visible sagging or indentations in the sleep surface measuring one inch (1″) or deeper.
Physical flaws in the mattress that cause foams to split or crack despite proper use and handling
Manufacturing flaws associated with the cover, including cracked zippers and unraveled seams.

The warranty will not cover the following:

Visible sagging or indentations in the sleep surface that do not measure one inch (1″) or deeper.
Repair or replacement requests that occur due to changes in the owner's comfort preferences.
Burns, cuts, tears, stains, and other types of physical damage to the bed or cover material.

This warranty is non-transferable. It is exclusively offered to original owners who purchase their mattress from Eight Sleep or an authorized retailer. Those who buy or acquire their mattress from the original owner or a non-authorized retailer do not receive warranty coverage.
Company Information
Customer Service

8 out of 10 owner experiences show that customers have had a positive experience with Eight Sleep, irrespective of whether or not they liked their mattress.

Company History

Eight Sleep (originally Morphy, Inc.) was founded in 2014 and adopted its current name in 2015.

BBB Rating

Eight Sleep currently holds an 'A+' rating with the Better Business Bureau.

Physical Stores

Eight Sleep operates one brick-and-mortar showroom in New York City.

Contact Eight Sleep

Find Eight Sleep on Social