Meet Our Testing Team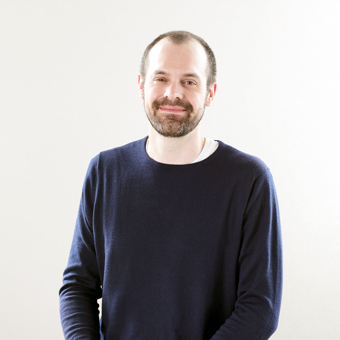 Brad

Keith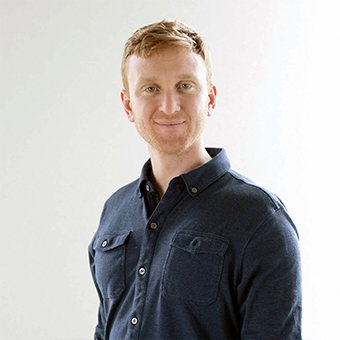 Jackson

Lauren
Recommended for...
Back sleepers of all weights. The Douglas provides the lumbar support back sleepers need, regardless of body weight.
Average- and heavyweight side sleepers. A combination of support and pressure relief helps average- and heavyweight sleepers maintain spinal alignment when lying on their sides.
Sleepers who share a bed. With an excellent ability to isolate motion and remain silent in response to movement or weight, the Douglas Mattress allows people who share a bed to move freely without waking each other.
Eco-conscious consumers. The Douglas is made with a sustainable Tencel blend cover and contains a layer of ecoLight gel foam, which uses less carbon than other foam types.
Not Recommended for...
People living outside of Canada. Unfortunately, the Douglas is for Canadians only and cannot be shipped outside of Canada.
Sleepers who don't prefer a conforming mattress. Although the Douglas isn't as conforming as some other all-foam beds, sleepers will sink into it some and feel a slight "hug" from the mattress.
Ratings Summary

Our testing team conducted an extensive evaluation of the Douglas Mattress. Our review and rating process consists of three parts: in-house evaluation, external sleep testing, and data collection of verified owner experiences. To learn more about our review process, read our methodology here.
Our performance criteria and ratings for the bed are listed in the table below.
The Douglas Mattress performed well in our testing, particularly when it came to noise, pressure relief, and motion isolation. Keep reading to learn details about our testing process and understand how we came up with these ratings.
Sleep Position Ratings
As part of our ratings process, we evaluated the Douglas Mattress across different body types and preferred sleep positions. In addition to physical testing, we surveyed our sleep expert team and analyzed reviews from verified mattress owners and customers. Our findings are listed in the table below.
For more information on sleeping positions please see our guides for side, back, stomach and combination sleepers.
Douglas Mattress Awards
As a result of positive ratings and reviews, we've awarded the Douglass Mattress the following award:
How Is the Douglas Mattress Constructed?
Cover
The Douglas Mattress has a blended cover consisting of 68% polyester, 31% Tencel made from wood pulp, and 1% spandex. Tencel is a proprietary material known for its softness sustainability.
This mattress cover stands out from most mattress covers because it is removable and washable. Customers may machine wash the top of the cover on gentle with cold water and either hang dry or machine dry the cover on low.
Comfort Layers
A two-inch layer of ecoLight gel memory foam with 2.5 PCF density allows the Douglas Mattress to conform to the body without trapping excessive heat. ecoLight foam is made with 40% less carbon input than other comparable foams, making it a more sustainable option.
The Douglas has a second two-inch comfort layer between the gel foam layer and support core. This layer is made of Elastex, a polyfoam designed to mimic natural latex. The Elastex layer has a 1.85 PCF density, which is high-density in polyfoam, and contributes to both the support and the responsiveness of the mattress.
Support Layers
Six inches of 1.85 PCF density conventional polyfoam act as the support core for the Douglas Mattress. The layer provides firmness and support while also reducing motion transfer.
Mattress Height
The Douglas Mattress is 10 inches thick, which is considered average. This mattress thickness allows room for a 6-inch support core and two two-inch comfort layers. Standard sheet sizes should easily fit the Douglas.
Product Name
Firmness Setting
Thickness
Support Core Components
Comfort Layer Components
Cover Components
Douglas Mattress
6 (medium-firm)
10″
6″ HD Polyfoam
2″ ecoLight memory foam
2″ Elastex polyfoam
68% Polyester
31% Tencel fiber
1% Spandex
What Are the Firmness and Feel Like?
The Douglas Mattress rates a 6 out of 10, or medium-firm, on the firmness scale. Our testing found this rating to be accurate. This mattress provides a nice mix of conforming and responsiveness. The Douglas excels at providing the lumbar support needed for back sleepers of all body weights. It also provides pressure relief and promotes spinal alignment, particularly in average- and heavyweight sleepers.
Sleepers will feel like the Douglas Mattress is conforming to their body some because of the memory foam layer, which gives the sensation of sleeping "in" rather than "on" the mattress. The Douglas isn't as conforming as other all-foam mattresses, however. Sleepers will not feel like they have fully sunk into the mattress.
Ratings Breakdown
Performance Ratings
Next, let's take a closer look at our performance ratings for the Douglas Mattress. These ratings are based on findings from our internal and external testing teams, as well as verified owner and customer experiences with the mattress.
Durability
The Douglas Mattress appears to have average durability. Generally, all-foam mattresses do not last as long as hybrid and innerspring models because foam is more likely to degrade. The high-density foam layers in the Douglas will likely be durable and long-lasting, but the low-density memory foam layer might develop body impressions over time.
Overall, customer reviews indicate that the Douglas Mattress is satisfactorily durable. Customers can reasonably expect it to last several years, which is average for all-foam mattresses.
Motion Isolation
Our testers found that they felt no motion transfer at all while lying down when another person changed positions and moved around next to them on the bed. The Douglas Mattress is excellent at isolating motion, making it a good choice for sleepers who share a bed.
Motion isolation is an especially important quality to light sleepers who tend to awaken easily when their partner rolls over or stirs in bed. The Douglas Mattress is a good option for customers who place a high priority on motion isolation.
Off-Gassing
When we opened the Douglas Mattress, an odor was released from the package. The smell greatly diminished within 24 hours, and it was undetectable after 48 hours.
The odor is a result of off-gassing, and is normal for all-foam mattresses. Off-gassing occurs when Volatile Organic Compounds (VOCs) from the manufacturing process leak off of a new product. Most people can ignore the smell of an off-gassing mattress, but those with more sensitive noses might want to stay away from the mattress immediately after its been opened.
Pressure Relief
Our pressure mapping tool showed that the Douglas Mattress provided excellent pressure relief for our sleep testers of all weights, though average- and heavyweight sleepers enjoyed the Douglas the most. The mattress did not feel too firm or produce an excessive amount of pressure in those weight groups, though some lightweight sleepers might prefer a softer mattress.
Sleepers testing the Douglas also agreed that they felt adequate contouring, though the Douglas is not as contouring and does not "hug" as much as some other all-foam mattresses. Lightweight side and stomach sleepers might prefer a softer, less firm mattress.
Temperature Neutrality
The Douglas Mattress felt somewhat temperature neutral, but did trap enough heat for some of our testers to notice. All-foam mattresses tend to trap heat. This is because they lack the airflow that travels through innerspring and hybrid mattresses due to their more open construction.
Due to the gel infusion into the memory foam layer, the Douglas Mattress is more temperature neutral than some all-foam mattresses. Additionally, the low-density ecoLight foam contributes to the bed's cooling properties.
Edge Support
Like many all-foam mattresses, the Douglas has good, but not great, edge support. The edges of the Douglas Mattress tend to dip down a little when people sit on the mattress. They are not so flimsy that sleepers cannot sleep near the edge of the bed, though.
For most people, the edge support of the Douglas Mattress won't be a problem. Those who often sit on the edge of the mattress or put their hands on the edge of the mattress to assist with getting in and out of bed might want to opt for a mattress with better edge support, however.
Noise
Our testers found that the Douglas Mattress is completely silent. At-home testers who slept with partners could not hear a sound when the person they shared a bed with rolled over or got in or out of bed. Testers also could not hear any sound in response to their own movement.
All-foam mattresses are generally quieter than innerspring and hybrid mattresses because there are no coils that can squeak. Bed frames can add noise to even silent beds, of course.
Sex
The Douglas Mattress is fair, but not great, for sex. The complete lack of noise makes the Douglas good for sex in that regard. Movement on the bed will not produce a sound others can hear.
Unfortunately, the mediocre edge support combined with the level of conforming the Douglas provides lowers its rating in terms of sex. The lack of edge support could cause a problem with certain positions. Movement is also generally easier on springier, more responsive mattresses, and more difficult on mattresses that conform.
Sleeper Ratings
Now, let's focus on our sleeper ratings for the Douglas Mattress.
There is no set mattress firmness and thickness that is ideal for every sleeper. The ideal mattress depends on a person's body weight, shape, and common sleep positions. To provide you with more detailed, less biased information, our team evaluated the Douglas Mattress with sleep testers of different body weights and sleep position preferences.
Lightweight Sleepers – Less than 130 lbs.
Lightweight sleep testers enjoyed the Douglas Mattress the least of all of our testers. Although pressure mapping showed that pressure relief was adequate, the lightweight side and stomach sleepers found the mattress to be a little too firm for their liking.
Like average- and heavyweight back sleepers, our lightweight back sleepers found the Douglas Mattress to provide adequate lumbar support. The Douglas Mattress will work well for lightweight sleepers who like a medium-firm mattress, but some sleepers on the lighter end of the spectrum might prefer a softer mattress.
Average Weight Sleepers – 130 to 230 lbs.
Average-weight side sleepers enjoyed good support and spinal alignment when sleeping on the Douglas Mattress. Average-weight back sleepers also experienced adequate lumbar support. Overall, the Douglas Mattress offers a nice mix of support and conforming to sleepers in this weight class.
Like stomach sleepers of all weights, average-weight stomach sleepers were less excited about the Douglas Mattress. Although it wasn't incredibly uncomfortable for them, a somewhat softer mattress would have been preferred.
Heavyweight Sleepers – More than 230 lbs.
The Douglas Mattress earned identical ratings for heavyweight and average-weight sleepers because of the comfortable mix of support and conforming it provides these body groups. The Douglas mattress "hugs" the body a bit, but isn't so conforming that heavyweight sleepers feel like they are falling through to the lower layers of the mattress.
Side and back sleepers enjoyed the most support in the heavyweight tester category. Heavyweight stomach sleepers, however, didn't prefer the Douglas Mattress as much.
Pricing and Discounts
Twin $549 (CAD)
Twin XL $649 (CAD)
Double $699 (CAD)
Queen $799 (CAD)
King $899 (CAD)
California King $899 (CAD)
Other GoodMorning.com Sleep Products
How Does the Douglas Mattress Compare to Other Beds?
Since we test so many different mattresses, we notice similarities and differences among them along the way. In this section, we compare and contrast mattresses that are similar to the Douglas Mattress, so you can determine the best mattress for your needs.
Douglas vs. Novosbed
Like the Douglas, the Novosbed is a memory foam mattress by GoodMorning.com. Unlike the Douglas, the Novosbed is available in multiple firmness options and can be shipped to both the U.S. and Canada. U.S. shoppers wanting to purchase a GoodMorning.com mattress can order the Novosbed, but not the Douglas. Because of their similar constructions, both mattresses perform similarly in terms of motion isolation, noise, edge support, and other features.
Both beds feature a removable, washable Tencel blended cover over three foam layers. The Novosbed 'medium' option is most similar to the Douglas Mattress in terms of firmness and feel. The Novosbed did not rate quite as highly with heavyweight sleepers as did the Douglas, likely because it is less firm. In addition to three firmness choices, customers may also request a Comfort+ adjustment kit if they want their Novosbed mattress to feel softer than it does.
Read our complete Novosbed Mattress Review.
Douglas vs. Logan & Cove
The Logan & Cove is another mattress offering from GoodMorning.com. Unlike the all-foam Douglas mattress, the Logan & Cove is a hybrid that contains a silk-blend layer, bio-foam, gel memory foam, and pocketed steel coils. Because of its differing construction, the Logan & Cove has stronger edge support, better temperature neutrality, and is more responsive than the Douglas. It rates produces more noise, however, and doesn't isolate motion as well.
The Logan & Cove features a 14-inch profile, which is four inches thicker than the Douglas. It comes in two firmness options, and the medium-firm is most similar to the Douglas. Our testers noted that the Douglas was more pressure-relieving than the Logan & Cove, especially for heavyweight sleepers. The medium-firm Logan & Cove is also less conforming than the Douglas, giving a feeling of sleeping "on" rather than "in" the mattress.
Read our complete Logan & Cove Mattress Review.
Douglas vs. Brunswick
The Brunswick is another GoodMorning.com mattress sold exclusively in Canada. This hybrid model contains gel memory foam, polyfoam, poly fibers, and pocketed coils encased in HD polyfoam. Because of its differing construction and pocketed coils, it is superior to the Douglas in terms of edge support and temperature neutrality, but lags behind in motion isolation and noise.
Like the Douglas Mattress, the Brunswick rates 6 out of 10 on the firmness scale. Its profile is 11.75 inches, just shy of two inches thicker than the Douglas. Our average- and heavyweight testers liked the Brunswick equally as much as the Douglas. Both models provide a nice mix of comforming and support. Although both mattresses are medium-firm, our lightweight back sleepers found the Brunswick to feel firmer than the Douglas.
Read our complete Brunswick Mattress Review.
Douglas vs. Recore
The Recore Mattress has many similarities to the Douglas. They are both medium-firm, all-foam mattresses sold exclusively in Canada by GoodMorning.com. The Recore measures 10.5 inches thick, making it half an inch thicker than the Douglas. Both beds are moderately conforming, providing both support and a bit of "hug" without extensive cradling.
The major differences between the Douglas and Recore found through our testing fall along the lines of body weight and sleep position preference. Lightweight sleepers generally prefer the Douglas, finding the Recore feels too firm. Average-weight stomach sleepers enjoyed the Recore more than the Douglas. The Douglas also has more sustainable and eco-friendly components, making it a more attractive option to certain consumers. The beds are similarly priced.
Read our complete Recore Mattress Review.
Douglas vs. Casper
The Casper is an all-foam mattress made by the well-known American mattress company. Like the Douglas, it has a removable, washable cover over multiple layers of mixed foam. Also like the Douglas, the Casper is silent and has excellent motion isolation, but not the best edge support. The Casper has a 12-inch profile, two inches thicker than the Douglas.
The Casper is medium (5) on the firmness scale, compared to the Douglas's medium-firm (6), so it feels softer and is more conforming. Because of the differences in firmness, the Casper is much better suited to lightweight sleepers than the Douglas, while the Douglas is much better suited to heavyweight sleepers. Average-weight sleepers might be comfortable on either mattress. Average-weight sleepers who prefer a firmer mattress should opt for the Douglas, and those who prefer a softer mattress should opt for the Casper.
| | | | | | | |
| --- | --- | --- | --- | --- | --- | --- |
| | | | | | | |
| MATTRESS TYPE | | | | | | |
| PRICE RANGE | | | | | | |
| FIRMNESS OPTION | | | | | | |
| AVAILABILITY | | | | | | |
| SLEEP TRIAL | | | | | | |
| WARRANTY LENGTH | | | | | | |
Douglas Mattress FAQ
Sleep Trial

365 nights

Shipping

Free shipping in Canada

Warranty

15-year, prorated

Made In

Canada
Where Can I Buy the Douglas Mattress? 

The Douglas Mattress is only sold online, through a Douglas Mattress-specific website managed by GoodMorning.com.

Where Do They Ship? 

The Douglas Mattress ships to Canadian locations exclusively.

White Glove Delivery?

White glove delivery is not available for the Douglas Mattress.

Old Mattress Removal?

Old mattress removal is not available for the Douglas Mattress.

Full Delivery Policy

The delivery policy for the Douglas Mattress is as follows:

The Douglas Mattress exclusively ships to locations in Canada. People living outside of Canada cannot buy the Douglas Mattress.
Shipping is free for "99% of Canadians." Some people in remote locations might have to pay for shipping.
GoodMorning.com doesn't stock large amounts of the Douglas. Instead, they often build the mattress on demand, which can take 1-2 business days.
The mattress takes 1-6 business days to ship after it has been built. In total, customers can expect the mattress to arrive 2-8 business days after they've placed their order.

Trial Period and Warranty Details

Sleep Trial

GoodMorning.com offers a 365-night sleep trial for Douglas Mattresses.

The Douglas Mattress comes with a 365-night sleep trial that begins the day the mattress is delivered.
Customers are required to try the mattress for at least 30 days before they can return it.
After 30 days, customers may initiate a return via email during the valid trial period.
GoodMorning.com will arrange to have the returned mattress picked up.
There is no cost for returns. Customers will receive a full refund.

Warranty

GoodMorning.com offers a 15-year warranty on Douglas Mattresses:

The warranty begins on the date of delivery. It is a 15-year warranty.
The Douglas Mattress must be opened and unpacked within two weeks of delivery or the warranty will be void.
The Douglas Mattress must be used on a "suitable base" as described by GoodMorning.com in the warranty or else the warranty will be void. Mold or mildew on the mattress also voids the warranty.
If the Douglas has indents greater than one inch during the first 10 years, or greater than two inches in the last five years of the warranty after normal wear, it will be replaced.
The warranty also covers splits and cracks in the foam that happen after normal wear and defects in the zipper or mattress cover.
If you use the warranty, you might be asked to take photos and measurements of your mattress before they process the request.
Company Information
Customer Service

9.5 of 10 reviews show customers have a positive experience with GoodMorning.com

Company History

GoodMorning.com launched in 2009. The Douglas Mattress went for sale in 2017.

BBB Rating

GoodMorning.com has earned an A+ from the Better Business Bureau.

Physical Stores

GoodMorning.com does not operate any brick-and-mortar locations.

Contact GoodMorning.com

Find the Douglas Mattress on Social