Meet Our Testing Team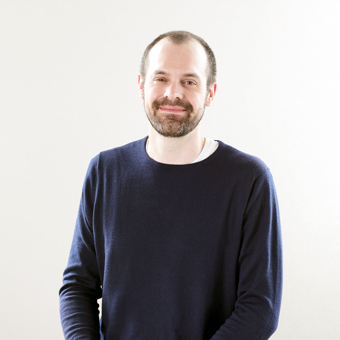 Brad

Keith

Charles

Mari

Elizabeth
Recommended for...
Side and back sleepers. Thick, contouring memory foam comfort layers prevent pressure points and encourage proper spinal alignment for sleepers who prefer these positions. While our stomach-sleeping testers still enjoyed the Novosbed, some felt it was too soft for ideal support.
Those under 230 pounds. The Novosbed is most suitable for light or average weight sleepers. However, heavier people may still enjoy the medium-firm version of the Novosbed.
Customers looking for excellent pressure relief. Our sleep testers reported that the Novosbed allows for a soft, cradling feel, which may be particularly appealing to anyone suffering from back or joint pain.
Not Recommended for...
Anyone who sleeps hot. While the breathable Tencel cover allows for better temperature regulation than some competitors, memory foam is still a warm-sleeping material. For some hot sleepers, the Novosbed may trap too much heat.
Sleepers who prefer a 'floating' feel. Though the medium-firm model offers less sinkage, the Novosbed may not be the right choice for people who prefer to feel as though they're sleeping 'on' their mattress. Instead, the thick comfort layering provides the feeling of sleeping 'in' the bed.
Video Review
We'll cover everything you know about the Novosbed mattress in our review, but it's worth seeing it — and our testing team — in action. To learn more about how the Novosbed performed, and how our team came to its conclusions, watch the video below.
Ratings Summary
Our testing team conducted an extensive evaluation of the Novosbed Mattress. This review and rating process consists of three parts: in-house evaluation, external sleep testing, and data collection of verified owner experiences. To learn more about our review process, read our methodology here.
Our performance criteria and ratings for the bed are listed in the table below.
While it performed very well in many categories, the Novosbed is also let down by some flaws common among all-foam mattresses. You can find out more about these ratings, as well as how we came to our conclusions, by reading below.
Sleep Position Ratings
As part of our ratings process, we evaluated the Novosbed Mattress across different body types and preferred sleep positions. In addition to physical testing, we surveyed our sleep expert team and analyzed reviews from verified mattress owners and customers. Our findings are listed in the table below.
For more information on sleeping positions please see our guides for side, back, stomach, and combination sleepers.
| | | | |
| --- | --- | --- | --- |
| Weight | Light | Average | Heavy |
| Sleep Position | Less than 130 LBS | 130 LBS - 230 LBS | Greater than 230 LBS |
| Side | | | |
| Back | | | |
| Stomach | | | |
Novosbed Awards
By analyzing the results of our testing, we've found several areas where the Novosbed offers standout value and performance.
How Is the Novosbed Mattress Constructed?
Cover
The Novosbed's cover is 100 percent Tencel, a soft and breathable fabric that is made from plant fibers. Tencel is also more stain-resistant than cotton — however, the cover can be unzipped, either for cleaning or to insert a Comfort+ adjustment kit. Since many mattresses have an integrated cover, this feature is useful for customers concerned about cleaning.
Comfort Layers
While all of its firmness options share a similar construction, with two layers of memory foam, each Novosbed model uses slightly different materials to create different feels.
The softest option is the most unique, as it is the only one to feature a top layer of gel memory foam. This material is thought to sleep cooler than traditional memory foam, which is a greater concern for softer beds as the increased amount of contouring leads to less airflow and more heat retention. In this model, this layer is an ultra-soft, low-density memory foam with a 3.7 PCF rating.
In both the medium and medium-firm options, the top layer is instead made from memory foam with either a 5 PCF or a 4 PCF rating. Though this is denser than the comfort layering in some competitors, both models still offer superb pressure relief.
In all of the models, the second comfort layer is made from traditional memory foam. (It's also 3 inches in the soft model, and 2 inches in the medium and medium-firm models.) Made from foam with a firmer density (4 PCF or 5 PCF depending on the selected firmness level), this layer helps form a cradle for improved support without uncomfortably deep sinkage.
Support Layers
As is common in all-foam mattresses, the Novosbed's support core is made from high-density polyfoam with a 1.8 PCF rating. This performs admirably in stabilizing the bed and improving its overall durability, while still offering good support. However, polyfoam also has poor edge support when compared to pocketed coil or innerspring cores.
Mattress Height
At 11 inches, the Novosbed is an average height for a memory foam mattress. Because of this, customers should have no trouble finding bedding which fits their bed well. However, some people with mobility concerns may have trouble rising out of bed, and may want to consider a thicker mattress, or one with better edge support.
Product Name
Firmness Rating
Thickness
Support Core Components
Comfort Layer Components
Cover Components
Novosbed
3.5 (Soft)
11″
6″ 1.8 PCF Polyfoam
2″ 3.7 PCF Gel Memory Foam
3″ 4 PCF Memory Foam
Stretch-Knit Tencel
5 (Medium)
11″
7″ 1.8 PCF Polyfoam
2″ 5 PCF Memory Foam
2″ 5 PCF Memory Foam
Stretch-Knit Tencel
6.5 (Medium Firm)
11″
7″ 1.8 PCF Polyfoam
2″ 4 PCF Memory Foam
2″ 5 PCF Memory Foam
Stretch-Knit Tencel
What Are the Firmness and Feel Like?
Since the Novosbed offers three separate firmness options, its feel varies depending on the chosen model. However, due to its thick comfort system, all are variations on the classic memory foam feel: contouring for superb pressure relief, with an underlying cradle for improved support and to prevent sinking too far into the bed.
The soft (3.5 out of 10) model has the most distinctive feel, with its ultra-contouring gel memory foam top layer creating a soft, pillowy sleep surface ideal for lightweight sleepers. Both the medium and medium-firm options, on the other hand, have sturdier top layers to minimize excessive sinkage and better support heavier sleepers.
Our sleep testers reported that they felt as though they were sleeping 'in', rather than 'on', the mattress. While appealing to some people, this may make the mattress less suitable for customers who prefer a 'floating' sensation, or those with mobility problems who may struggle to change position.
Ratings Breakdown
Performance Ratings
Next, let's take a closer look at our performance ratings for the Novosbed mattress. We base these ratings on findings from our internal testing and sleep testing results, along with verified customer and owner experiences.
Durability
Novosbed has been on the market for longer than some other mattress brands. This allowed us to incorporate owner experiences into our durability analysis, along with our own testing results and our knowledge of the materials used.
Although all-foam mattresses are generally less durable than other types such as hybrids or innersprings, the Novosbed's high-quality materials and construction indicate it will have a longer-than-average lifespan. This is backed up by reports from verified owners, who have found that the mattress resists sagging, but over time may develop lingering impressions of less than 1 inch. To improve durability, we recommend rotating all-foam mattresses head-to-toe regularly.
Motion Isolation
The Novosbed really shines in this category, thanks to the thickness and quality of its memory foam comfort system. Our overnight sleep testers who share a bed reported feeling little to no movement when their partner rolled over or switched positions during the night, indicating top-of-the-line motion isolation, even for a memory foam mattress. Despite the Novosbed's relatively poor edge support (see below), even getting out of bed failed to disturb the sleeper's partner significantly.
These reports were backed up by our in-house testing, which found that the memory foam's high point elasticity allowed it to compress minutely beneath weight without compressing other sections of the mattress. While this is common among memory foam mattresses, the Novosbed provides close contouring without excess sinkage.
Off-Gassing
Upon unboxing, the Novosbed had a significant off-gassing odor due to the presence of volatile organic compounds (VOCs). However, this odor faded reasonably quickly during our testing process, and the mattress was almost entirely scent-free within 24 hours. A slight lingering smell remained when testers held their faces near the bed, but this too was gone within 48 hours of unboxing.
While unpleasant, VOCs are relatively harmless. The release of VOCs is also responsible for the smell of both new cars and dry cleaning, and should dissipate within several days.
Pressure Relief
Our testing team was impressed by the Novosbed's pressure relief, which is top of its class for high performance at a low price-point. Sleep-testers reported that the bed offers a pressure-relieving cradle, with the mattress's contouring minimizing pressure points and relieving back and joint pain in some testers. This was particularly true among our side-sleeping testers, who found the Novosbed conformed to their curves for better spinal alignment.
To better understand the Novosbed's performance in this category, we turned to our in-house pressure mapping results. These indicated that the memory foam was able to evenly balance the weight of a sleeper without any areas of increased pressure, making for a pressure-relieving and supportive sleep surface.
Temperature Neutrality
While the Novosbed performed better in this category than many other memory foam mattresses, our testing team still found that it might sleep too warm for some people who tend to sleep hot. The breathable, Tencel-fiber cover allowed for reasonably good airflow, particularly at the beginning of the night, but testers reported that the memory foam retained enough heat to grow warmer over time.
Temperature neutrality is a common concern for memory foam mattresses, as memory foam is a heat-retaining material and its contouring prevents cooling airflow between the body and the mattress.
Edge Support
Through the results of our in-house testing and reports from our overnight sleep testers, we've determined that the Novosbed offers below-average edge support. Sitting on the edge of the bed caused it to dip significantly, particularly for our heavier testers, though the mattress' excellent motion isolation means this does not significantly disturb other people in the bed.
Sleeping very close to the edge offered our testers inadequate support, particularly for those above 230 pounds, though none of our testers reported feeling as though they were going to roll off the mattress. Couples are more likely than other sleepers to notice this deficit, as they may want to use the full sleep surface to spread out on.
Noise
Our testing found that the Novosbed, like many other memory foam mattresses, is nearly silent and unlikely to disturb even very light sleepers. All-foam mattresses benefit from their lack of coils and springs, as no moving parts mean few opportunities for squeaks to develop. Our sleep testers reported that the Novosbed is silent when climbing into it, and the only noise when changing position was that of the bedding.
Sex
While still acceptable for most couples, the Novosbed only received an average score in this category. This makes sense, as the same features which make Novosbed so pressure-relieving and motion-isolating are what lets it down here.
Deeply-contouring memory foam can make it difficult to change position, while also absorbing movement for very little bounce. Edge support is also a potential issue, as some couples dislike being limited in the amount of bed surface they can use.
Sleeper Ratings
In this section, we'll cover how well the Novosbed performed in different weight categories and for sleepers with different position preferences.
Though personal opinions vary, most lightweight people tend to prefer softer mattresses, while heavier sleepers prefer firmer options. In order to remain objective and help readers find their perfect mattress, our testing process includes sleep testing by a diverse team with various body shapes and preferences.
One factor to keep in mind when deciding on a firmness option is that Novosbed allows customers to change their mattress's firmness with a Comfort+ adjustment kit.
Lightweight Sleepers – Less than 130 lbs.
Our lightweight sleep testers, particularly side and back sleepers, found that the softest Novosbed model offered them a well-balanced mattress with solid pressure relief and support. Since sleepers who weigh less also compress mattress material less, firmer mattresses can feel too firm and create pressure points. The Novosbed prevents pressure build-up by gently expanding and compressing beneath curves to provide even support, a characteristic which also offers good spinal alignment.
Lightweight stomach-sleepers on our testing team were less enthusiastic about the Novosbed than their peers. Although they still slept well on the mattress, the comfort layers were too soft to adequately support their pelvic regions, which caused next-day lower back discomfort.
Average Weight Sleepers – 130 to 230 lbs.
As with our lightweight sleep testers, our average weight side and back-sleeping testers all reported very good experiences with the Novosbed. The thick comfort layering prevented pressure points and next-day stiffness, while still providing a supportive cradle for proper spinal alignment. However, average weight stomach-sleepers were let down by the bed's lack of pelvic support, a problem which they shared with their lightweight peers.
Sleepers who weigh between 130 and 230 pounds are most likely to prefer the firm and medium-firm Novosbed models, though some side-sleepers in search of deep pressure relief may want to choose the soft option.
Heavyweight Sleepers – More than 230 lbs.
Overall, our sleep testers above 230 pounds enjoyed the Novosbed, but none felt that even the firmest Novosbed offered them the ideal amount of support. Like stomach-sleepers in other weight groups, our heavyweight stomach-sleepers experienced some next-day stiffness due to inadequate pelvic support. Similarly, back and stomach-sleepers in this weight category both reported problems with spinal alignment and stiffness.
While not ideal for a primary bed, the Novosbed is still comfortable for most heavier sleepers on a temporary basis. The majority of issues only occurred after prolonged periods, which may make it appealing for customers looking for a broadly appealing guest bed.
Pricing and Discounts
Twin

$999 CAD

Twin XL

$1,099 CAD

Full

$1,199 CAD

Queen

$1,399 CAD

King

$1,599 CAD

Cali King

$1,599 CAD
Other GoodMorning.com Sleep Products
How Does the Novosbed Mattress Compare to Other Beds?

In this section, we'll compare the Novosbed against other GoodMorning.com mattresses, as well as the similarly constructed Casper. Since we put every mattress through the same testing process, we're able to understand their differences and help you find your perfect bed more easily.
Novosbed Mattress vs. Douglas Mattress
Both the Novosbed and Douglas are memory foam mattresses sold under the GoodMorning.com banner, though the Douglas lacks some of the Novosbed's features.
In addition to being only available in Canada, the Douglas is available in only one firmness option (medium-firm, or 6 out of 10) which cannot be adjusted using a Comfort+ kit. As the result of having fewer features, the Douglas' price-point comes in lower than the Novosbed's.
However, both beds also have much in common. Due to their similar design and construction, the Novosbed and Douglas have comparable scores in motion isolation, edge support, noise, and other sleep categories. Similarly, the Douglas shares the Novosbed's removable Tencel cover.
Despite its single firmness level making it less suitable for lighter sleepers, the Douglas is still a mattress with broad appeal. Sleep-testers who prefer to sleep on their backs gave the mattress particularly high grades, reporting that the Douglas was able to support the small of their back and hips for proper spinal alignment.
Like the Novosbed, however, the Douglas is less suitable for stomach-sleepers due to memory foam's tendency to let a sleeper's hips fall out of alignment with the rest of their spine.
Read our full Douglas Mattress Review.
Novosbed Mattress vs. the Logan & Cove
The Logan & Cove, a hybrid which is part of the GoodMorning.com lineup, uses more innovative materials than the Novosbed but offers less customization.
Instead, the mattress is available in two firmness levels (medium-soft and medium-firm), with no ability to alter its firmness after purchase. As a pocketed coil hybrid, it also has a significantly different construction and feel to the Novosbed.
Beneath the same Tencel cover seen in the Novosbed, the Logan & Cove features a complex comfort system made from silk-blend fill, gel polyfoam, and gel memory foam.
The mattress also uses bio-foam, a material which is partially derived from synthetic sources and partially derived from soy. Thought to be more sustainable to produce than traditional synthetic foams, bio-foam can be found in both the comfort system and the support core. In the latter, it's used to stabilize the Logan & Cove's 8 inches of pocketed coils.
With thoughtful design and solid hybrid construction, the Logan & Cove is suitable for a very wide range of sleepers, regardless of their weight or preferred sleeping position. However, it offers less contouring than the Novosbed due to using less memory foam, and it scored lower in the pressure relief category as well.
Read our full Logan & Cove Mattress Review.
Novosbed Mattress vs. Brunswick Mattress
The fourth offering from GoodMorning.com, the Brunswick mattress is a medium-firm (6 out of 10) hybrid mattress featuring pocketed coils and a responsive comfort system.
In addition to being a hybrid, the Brunswick differs significantly from the Novosbed due to its feel. Instead of feeling as though they were sleeping 'in' the Brunswick, our sleep testers had a floating sensation of sleeping 'on' it. The bed also lacks some of the Novosbed's features, such as customizable firmness, and is unavailable outside of Canada.
Two layers of gel memory foam, a sturdy transitional layer, and 8 inches of pocketed coils allow the Brunswick to offer superb lumbar support for side-sleepers above 230 pounds and back sleepers above 130 pounds. (Sleepers in other categories are still likely to enjoy the Brunswick, but may not find it supportive enough.)
Like many hybrids, the Brunswick falters in areas such as motion isolation, noise, and pressure relief when compared to all-foam models like the Novosbed. However, it has superior edge support (due to both its coils and its reinforced perimeter), as well as better temperature neutrality and suitability for sex.
Read our full Brunswick Mattress Review.
Novosbed Mattress vs. Recore Mattress
Although it is another all-foam mattress from GoodMorning.com, the Recore is significantly different than the Novosbed. With its graphite-infused synthetic latex comfort layer designed to offer a cooler sleep, and even its soft-touch polyester-viscose-spandex blend cover, the Recore is unique among other GoodMorning.com offerings. However, it is only available in Canada.
Unlike the Novosbed, the Recore is only available in a single medium-firm model. This provides a comfortable, balanced feel for average weight side-sleepers, as well as both lightweight and average weight back-sleepers. However, as with the other mattresses in this range, even sleepers in other categories are likely to enjoy the Recore.
The synthetic latex comfort layer offers a less cradling feel than the Novosbed's memory foam, making it particularly appealing to people who want pressure relief with less contouring.
All-foam beds like the Novosbed and the Recore often share similar benefits regardless of their construction, which is why both mattresses scored well in motion isolation, noise levels, and pressure relief.
While both also saw drawbacks from their construction, with faltering scores in both edge support and suitability for sex, the Recore outperformed the Novosbed in the former, while the Novosbed edged out its competitor in the latter.
Read our full Recore Mattress Review.
Novosbed Mattress vs. Juno Mattress
Another offering from GoodMorning.com, the Juno mattress is a medium-firm all-foam bed which is particularly suitable for lightweight back and stomach sleepers.
At only 8 inches thick, the Juno offers evenly-distributed support through a gel memory foam comfort layer and a high-density polyfoam support core, as well as lightly contouring pressure relief. However, heavier sleepers may sink uncomfortably far into the support core, causing spinal misalignment and the development of pressure points.
Similarly, lightweight side sleepers may find it too firm for comfort.
Although both the Novosbed and the Juno are all-foam models, the Juno is a more value-priced option without adjustable firmness, choice of firmness at purchase, or an unzippable Tencel cover. Furthermore, the Juno is available only in Canada, as compared to the Novosbed's availability in the USA as well.
Since the Juno's memory foam layer is much thinner than the Novosbed's comfort system, the two mattresses have different feels. Our testers reported feeling only a lightly cradled feeling from the Juno, with slightly less pressure relief and a slightly more 'floating' sensation than the Novosbed.
Novosbed Mattress vs. Casper Mattress
One of the most popular all-foam memory foam mattresses on the market, the Casper shares many similarities with the Novosbed at first glance. However, a deeper look will reveal the areas where the two differ.
To begin with, the Casper uses a slightly less breathable polyester cover, while its comfort system is an inch thicker than the Novosbed. However, it also has a top layer of polyfoam rather than memory foam, giving the Casper a slightly less contouring feel, though still with top-tier pressure relief.
Differing construction and materials also explain the two mattress' differing scores in our sleep rating categories. Though both the Casper and Novosbed performed well in our testing process, the Novosbed proved itself to be more durable and suitable for sex, while the Casper is slightly more motion-isolating.
Compared to the Novosbed, the Casper does not have as broad an appeal. While suitable for sleepers under 230 pounds, particularly lightweight sleepers and side-sleepers, the Casper is too soft to properly support heavier sleepers. The Novosbed's range of firmness options, on the other hand, provides better support for stomach and back sleepers over 230 pounds.
| | | | | | |
| --- | --- | --- | --- | --- | --- |
| | Douglas Mattress | Logan & Cove by Novosbed | Brunswick Spring Mattress | Recore | Casper |
| MATTRESS TYPE | Foam | Hybrid | Hybrid | Latex | Foam |
| PRICE RANGE | $779 (CAD) | $999 (Canadian) | $749 (CAD) | $849 (CAD) | $1,095.00 |
| FIRMNESS | 6 | 4.5,6.5 | 6 | 6 | 5.5 |
| AVAILABILITY | online | online | online | online | online, in-store |
| SLEEP TRIAL | 120 nights | 120 nights | 120 nights | 120 nights | 100 nights |
| WARRANTY LENGTH | 15 years, Limited | 15 Year, Limited | 15 Year, Limited | 15 Year, Limited | 10 Year, Limited |
GoodMorning.com FAQ
Sleep Trial

120 nights

Shipping

Free

Warranty

15 years, partially prorated

Made In

USA
Where Can I Buy the Novosbed Mattress?

The Novosbed mattress is available for purchase online through the Novosbed website.

Where Do They Ship?

Novosbed ships mattresses anywhere in the United States and Canada.

White Glove Delivery?

At this time, Novosbed does not offer White Glove delivery.

Old Mattress Removal?

At this time, Novosbed does not offer old mattress removal.

Full Delivery Policy

The delivery policy for Novosbed is as follows:

Novosbed coordinates all deliveries through FedEx Ground, which ships Monday through Friday.
Novosbed usually ships mattresses within one or two business days of each order. Most customers in the contiguous U.S. and Canada receive their delivery within one to six business days. Expected delivery times vary by region; deliveries to remote locations may take longer.
Customers who purchase their mattress through PayPal must be present during the delivery to sign for their package; otherwise, a signature will not be required for mattress deliveries.
Novosbed will cover all customs, duties, and brokerage fees associated with international shipping.
Please note: Novosbed no longer offers White Glove delivery or old mattress removal.

Trial Period and Warranty Details

Trial Period and Guarantee: Novosbed offers a 120-night sleep trial for all mattresses.

There is a mandatory 60-night break-in period. Customers must test out the mattress for at least 60 nights before they will be eligible to return it for a full product refund.
The sleep trial begins when the customer receives their mattress delivery.
If a customer is not satisfied with their mattress after 30 nights, Novosbed will provide them with a 'Comfort+' memory foam topper that integrates with the rest of the mattress. The Comfort+ topper is designed to reduce or increase the firmness rating by one point. The Comfort+ kit is available for free upon request at the time of purchase, or at any point during the sleep trial. Customers who request the Comfort+ kit will still be entitled to return their mattress for a full refund.
All returned mattresses are either recycled or donated to charity.
Owners do not need to repackage the mattress prior to the pickup. However, Novosbed requests that the mattress is wrapped in a plastic cover and located on the ground floor at the time of the pickup.

Warranty: Novosbed offers a 15-year warranty on all mattresses.

Warranty coverage begins on the date of delivery. The warranty is divided into nonprorated and prorated coverage periods.

For the first 10 years, Novosbed will repair or replace defective mattresses at no cost to the owner (including shipping and handling costs).
For the last five years, Novosbed will replace defective mattresses at a fixed rate of 75% of the original product price.

The warranty will be voided if:

The mattress is not unpackaged within two weeks.
The mattress is used on floors that are 'susceptible to moisture build-up', such as 'concrete, below-grade (basement), or on floors in humid environments'.
A Queen, King, or California King mattress is not used on a bed frame with at least one center support beam and at least five or six legs.
A Twin, Twin XL, or Full/Double mattress is not used on a bed frame with at least four legs.
A mattress of any size is used on a frame with slats that aren't two inches (2″) or longer, and/or the gaps between the slats exceed three inches (3″).

The Comfort+ kit is covered under the same warranty as the mattress.
The warranty will cover the following product defects:

Deterioration in the mattress causing indentations or sagging that measure one inch (1″) or deeper during the first 10 years, or two inches or deeper (2″) during the last five years. This applies whether or not the Comfort+ layer is used.
Physical flaws in the mattress that cause the foam to split or crack.
Manufacturing flaws related to the cover, including cracked or broken zippers.

The warranty will not cover the following:

A normal increase in the mattress foam that does not affect its pressure-relieving abilities, or indentations or sagging that do not measure one inch (1″) or deeper during the first 10 years or two inches (2″) or deeper during the last five years. These issues are considered standard wear and tear.
Repair or replacement requests that occur due to changes in the owner's comfort preference.
Problems with the mattress that arise due to improperly sized bed frames, foundations, or sheets, as well as comfort issues that occur due to use of more than one Comfort+ topper.
Mold or mildew growth that occurs due to use of the mattress on a non-breathable surface.
Cuts, burns, tears, stains, and other types of damage that occur due to owner misuse and/or improper support.

Novosbed does not warrant their mattress as 'a remedy for aches, pains or other health issues'.
Novosbed will cover all costs related to shipping and handling defective mattresses. The owner will bear charges if the mattress has been moved from its original location, or if the owner currently resides in a remote location.
Warranty coverage exclusively extends to original owners that buy their mattress from Novosbed or an authorized retailer. Anyone who buys or acquires their Novosbed from the original purchaser or a non-authorized retailer will not be eligible for warranty coverage.
Company Information
Customer Service

7 out of 10 owner experiences show customers have had a positive experience with Novosbed, irrespective of whether or not they liked their mattress.

Company History

Novosbed was founded in 2009. In 2012, the company relocated all manufacturing operations from China to the United States.

Physical Stores

Novosbed does not operate any brick-and-mortar locations.

Contact Novosbed