Meet Our Testing Team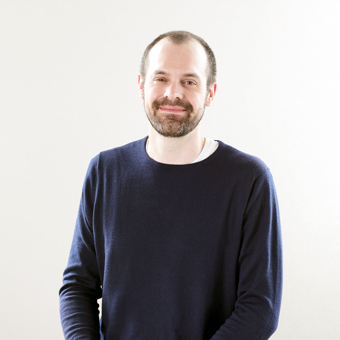 Brad

Elizabeth

Scott

Mari
Recommended for...
Lightweight sleepers. The plush sleep surface of the Puffy Lux contours closely to the body, providing a pressure-reducing cradle for lightweight and average weight sleepers.
Side sleepers. The Puffy Lux does an excellent job of alleviating pressure points in the hips and shoulders, which are common in side sleepers.
Couples. The Puffy Lux is silent when bearing noise and isolates motion transfer, minimizing partner disturbances throughout the night.
Not Recommended for...
Those who sleep hot. The all-foam Puffy Lux traps heat and leaves little room for airflow around the body, leading to below-average temperature regulation.
Individuals who weigh over 230 pounds. Heavier individuals who sink further into the mattress may find that the Puffy Lux does not offer the support needed to maintain proper spinal alignment.
Tuck's Video Review
Watch our video review to see how our sleep team rated the Puffy Lux, or keep reading for a full breakdown of the mattress.
Ratings Summary
Tuck's testing team conducted an extensive evaluation of the Puffy Lux Mattress. Our review and rating process consists of three parts: in-house evaluation, external sleep testing, and data collection of verified owner experiences. To learn more about our review process, read our methodology here.
Our performance criteria and ratings for the bed are listed in the table below.
The Puffy Lux performed above average on motion isolation and pressure relief but had some problems with heat retention and responsiveness, as can be expected from an all-foam mattress. Click hereto jump to an in-depth explanation of our sleep ratings.
Sleep Position Ratings
As part of our ratings process, we evaluated the Puffy Lux Mattress across different body types and preferred sleep positions. In addition to physical testing, we surveyed our sleep expert team and analyzed reviews from verified mattress owners and customers. Our findings are listed in the table below.
For more information on sleeping positions please see our guides for side, back, stomach and combination sleepers.
| | | | |
| --- | --- | --- | --- |
| Weight | Light | Average | Heavy |
| Sleep Position | Less than 130 LBS | 130 LBS - 230 LBS | Greater than 230 LBS |
| Side | | | |
| Back | | | |
| Stomach | | | |
How is the Puffy Lux Constructed?
Cover
The Puffy Lux has a stain-resistant polyester cover. The cover also has a zipper and can be removed and machine-washed, although the company recommends this only be done a few times a year. The cover is Oeko-Tex Standard 100 Certified, which means it is free of substances that are harmful to humans.
Comfort Layers
The Puffy Lux has a top layer made with gel-infused memory foam. This is a fairly thin foam with a density of 2.5 pounds per cubic foot (PCF). The low density gives it a light and airy feel and allows deep pressure relief, with a relatively quick response to pressure compared to higher-density memory foam. This layer is 1.5 inches tall.
Underneath this, a second 1.5-inch polyfoam comfort layer provides additional contouring. All foams in the Puffy Lux mattress are produced using an environmentally friendly Variable Pressure Foaming process.
Transitional Layer
A 2-inch polyfoam transitional layer forms a deeper cradle to ease the transition onto the high-density base foam. This foam is denser than the layer above it and helps keep sleepers from sinking down to the base layers, which would cause excessive pressure on the hips and shoulders.
Support Layer
The support core is made with 7 inches of high-density 1.5 PCF polyfoam, which forms a sturdy base that helps promote spinal alignment and prevents the mattress from bottoming out.
Polyfoam support cores provide less edge support, which can be a problem for those who use the edge of the bed for sitting or sleeping.
Mattress Height
The Puffy Lux is 12 inches tall, which is slightly above average for an all-foam mattress. The extra height allows room for extra comfort layers while still providing a sturdy base layer. Due to the mattress's above average height, we recommend purchasing deep-pocketed sheets for an ideal fit.
Product Name
Firmness Level
Thickness
Support Core Components
Comfort Layer Components
Cover Components
Puffy Lux Mattress
Medium (5)
12″
7" 1.5 PCF HD Polyfoam
1.5" 2.5 PCF Gel Memory Foam

1.5" Polyfoam

2" Transitional Polyfoam

100% Polyester
What Are the Firmness and Feel Like?
Puffy describes the Puffy Lux as "Medium Plush," between 5 and 7 out of 10 on the firmness scale. At Tuck, we found it to fall around a 5 out of 10, or medium. The top comfort layer is made of extremely plush memory foam which allows sleepers to sink in right off the bat. However, the firmer transition and base foams keep the spine aligned by ensuring that sleepers don't sink in too far.
Memory foam has high point elasticity, and the Puffy Lux forms a close cradle around the sleeper's body that relieves pressure points and gives the feeling of sleeping "in," not "on," the mattress.
This is ideal for lightweight individuals and side sleepers, who often experience pressure points from firmer mattresses. In contrast, heavier individuals may experience some sagging under the hips, leading to improper spinal alignment and discomfort.
Ratings Breakdown
Performance Ratings
Next, let's take a closer look at each performance rating for the Puffy Lux Mattress. These ratings are based on findings from our internal and external testing teams, along with reviews from verified Puffy Lux Mattress owners.
Durability
The Puffy Lux was only released in 2019 so we've based our analysis of its durability on its materials and construction. All-foam mattresses are vulnerable to body impressions and tend to break down quicker than other models such as hybrid or latex mattresses.
Due to the lower-density foams in the comfort layers, we expect the Puffy Lux to have a shorter lifespan than competing all-foam models. Since lightweight sleepers exert less pressure on the mattress, the Puffy Lux will not sag as soon for these individuals. Lifespan can be extended by rotating the mattress every 3 to 6 months.
Motion Isolation
Tuck's sleep team analyzed motion isolation in the Puffy Lux by having one partner switch sleeping positions and get in and out of bed, while the other partner felt for movement. Our testers found that the Puffy Lux does an excellent job of absorbing motion transfer, which is consistent with the memory foam comfort layers and high-density polyfoam base layer.
Memory foam mattresses tend to perform well on motion isolation due to the material's high point elasticity and slow response to pressure. People who share the bed shouldn't experience any disturbance from their partner's movements.
Off-Gassing
The Puffy Lux emitted some off-gassing odors when we first unpacked it, but these were entirely gone within 48 hours and shouldn't be a problem for most sleepers.
Almost every foam mattress releases some volatile organic compounds (VOCs) when it is first unpacked. Puffy uses CertiPUR-US® Certified foams that are low in VOCs and free of undesirable substances like formaldehyde and oxygen depleters.
Pressure Relief
Tuck's sleep team used a sensory pad to measure pressure points when lying on the Puffy Lux mattress. Our sleep testers found that the mattress conformed closely and alleviated almost all pressure points even in side sleepers and lightweight sleepers, who are prone to pressure points on firmer mattresses.
Memory foam mattresses are known for their ability to conform in response to heat and pressure, and the comfort layers of the Puffy Lux form a deep cradle that gives the typical "hug" feeling of memory foam. The excessive sink may be too much for heavyweight sleepers, who generally require a firmer surface to distribute body weight and keep the spine aligned.
Temperature Neutrality
Our sleep testers experienced more heat retention than usual with the Puffy Lux mattress, which is understandable given its all-foam construction. Heat retention is a common problem with all-foam mattresses, especially memory foam, due to the foam's close contouring and natural tendency to trap heat.
Despite the cooling features in the Puffy Lux, several sleepers on our testing team found the mattress to be uncomfortably warm when sleeping through the night. People who sleep hot should consider another type of mattress with better temperature regulation, such as a hybrid or innerspring mattress.
Edge Support
Lightweight and average weight sleepers on our sleep team were able to sleep near the edge of the Puffy Lux mattress without excessive sinkage. However, our testers found that the mattress sagged noticeably when sitting on the edge of the bed. Because of the foam's tendency to compress, our heavyweight testers did not feel properly supported when sleeping near the edge of the bed.
People who often sit or sleep near the edge of the bed usually prefer the reinforced edge support offered by a hybrid or innerspring mattress. The weak edges in the Puffy Lux may also make it more difficult to get in and out of bed, and they reduce the sleep surface for partners who share a smaller-sized mattress.
Noise
Sensitive sleepers on our testing team confirmed that the Puffy Lux makes no noise when bearing weight. Without coils or an air pump to produce noise, all-foam mattresses are almost always silent. This makes the Puffy Lux a good option for people who share the bed, as sleepers are less likely to be disturbed when their partner switches positions or gets in and out of bed.
Sex
The best mattresses for sex are usually bouncier, and our sleep team agreed that the Puffy Lux is not responsive enough to be conducive to sex. The close contouring and slow response to pressure lead to the feeling of being "stuck" in the mattress, which makes it difficult to change positions. Additionally, the below-average edge support can lead to feelings of instability around the perimeter, which reduces the usable space.
Because of its close contouring, the mattress does provide good traction, so couples who don't move around much may find it suitable for sex. The major advantage of the Puffy Lux is that it makes no noise, making it possible to be subtle.
Sleeper Ratings
A mattress can feel very different from one person to the next depending on body type and sleeping position. At Tuck, we include a variety of perspectives on our sleep team so we can get a better idea of how the mattress performs for different individuals.
Lightweight Sleepers – Less than 130 lbs.
The Puffy Lux is ideally constructed for lightweight sleepers, with our testing team finding that the plush memory foam layers offered conforming pressure relief.
Side sleepers were especially impressed with the lack of pressure points in the hips and shoulders. These heavier body parts are common problem areas for side sleepers, who sink further into the mattress. The Puffy Lux forms a plush pressure-relieving cradle that eliminates this problem.
Back and stomach sleepers also slept comfortably on the Puffy Lux, with the mattress providing a stable sleep surface that maintained spinal alignment while providing pressure relief.
Average Weight Sleepers – 130 to 230 lbs.
The Puffy Lux performed very well for side sleepers in our average weight category, with the comfort layers contouring closely to the body's curves to alleviate pressure points in the hips and shoulders. Back sleepers also found that the mattress succeeded in promoting proper spinal alignment without sacrificing pressure relief.
Stomach sleepers found the mattress too plush, leading to sinkage in the hips and improper spinal alignment. This caused some back pain among our sleep testers who tend to sleep on their stomach.
Heavyweight Sleepers – More than 230 lbs.
Back sleepers and stomach sleepers on our testing team found that the mattress lacked support. Heavier individuals exert more pressure on the mattress, and the low-density memory foam in the Puffy Lux allows too much sink. This throws the spine out of alignment and leads to discomfort.
Side sleepers saw some relief from pressure points, but still experienced sagging that was detrimental to spinal alignment.
Pricing and Discounts
Twin $1,149
Twin XL $1,199
Full $1,299
Queen $1,499
King $1,699
Cal King $1,995
Get $455 worth of free accessories with any mattress purchase.
Get the lowest price
Other Puffy Sleep Products
How Does the Puffy Lux Mattress Compare to Other Beds?
There is a wide variety of all-foam mattresses available in the bed-in-a-box industry. To get a better idea of how it performs within its category, we've compared the Puffy Lux to some of its leading competitors.
Puffy Lux vs. The Puffy Mattress
The Puffy Mattress features a very similar build to the Puffy Lux, with the only difference being that it lacks the extra layer of polyfoam in the second comfort layer. This means the Puffy is only 10 inches tall and initially feels marginally firmer than the Puffy Lux, since the extra layer of foam in the Puffy Lux adds increased plushness and contouring.
The Puffy performs slightly worse on durability, with the comfort layers more prone to develop body indentations over time. However, the Puffy does slightly better on temperature neutrality than the Puffy Lux, in part because the extra layer of foam in the Puffy Lux retains more heat. The Puffy is quite a bit cheaper than the Puffy Lux, which may be a factor for some shoppers.
Read our full Puffy Mattress Review. 
Puffy Lux vs. Puffy Royal
The Puffy Royal adds an extra layer of foam infused with cooling beads in the top comfort layer. It also uses an upgraded foam in the second layer that is slightly more responsive than the foam in the Puffy Lux. The fourth layer of the Puffy Royal is convoluted, which improves airflow and helps regulate temperature. Finally, the Puffy Royal uses zoned sections to provide targeted support and pressure relief.
Puffy succeeds in providing better temperature regulation with the cooling foams used in the Puffy Royal, but the thick comfort section comes at the expense of edge support, which is slightly worse than the Puffy Lux. The Puffy Royal comes at a higher price-point than the Puffy Lux.
Puffy Lux vs. The Casper
The all-foam Casper mattress is 12 inches tall and has a medium firmness level, or 5 out of 10 on the firmness scale. The comfort layers include polyfoam and memory foam, and the mattress has a base layer made of high-density polyfoam.
Both the Puffy Lux and The Casper are similarly supportive across different body types and sleeping positions. The Casper doesn't contour as closely as the Puffy Lux, which means it performs worse on pressure relief but gives it a slight edge on temperature regulation. In turn, the Puffy Lux has sturdier edges that are more suitable for those who share a smaller-size bed.
The Casper offers excellent value for money and may be more appealing to budget-minded shoppers.
Read our full Casper Mattress Review.
Puffy Lux vs. Loom & Leaf
The Loom & Leaf mattress by Saatva comes in two firmness options, 5.5 and 8 out of 10. This gives it appeal for a wider range of sleepers, in particular heavier individuals who will find a more supportive sleep surface in the firm version of the Loom & Leaf.
The mattress contains several layers of dense memory foam, including a layer of convoluted memory foam infused with gel to stimulate airflow. The rest of the mattress is made of polyfoam, with a Euro top cover that adds some initial plushness. The mattress is 12 inches tall.
The Puffy Lux and the Loom & Leaf perform similarly on motion isolation, pressure relief, and temperature regulation. Due to the higher-quality foams used in the Loom & Leaf, this mattress can be expected to last longer than the Puffy Lux before developing body impressions. The Loom & Leaf comes at a lower price-point than the Puffy Lux.
Read our full Loom & Leaf Mattress Review.
Puffy Lux vs. Bear Pro
Made with copper-infused foam and gel memory foam comfort layers, the Bear Pro mattress has been designed to combat the heat retention that commonly plagues all-foam mattresses.
The support core is made of high-density polyfoam, with a responsive polyfoam transition layer.
The Bear Pro is 12 inches thick and measures a 6 out of 10 on the firmness scale, or medium firm. This is slightly firmer than the Puffy Lux and as a consequence, it won't conform as closely and may transfer some motion across the mattress.
Lightweight sleepers should consider the Puffy Lux, while heavier back and stomach sleepers may find that the firmer Bear Pro mattress does a better job of promoting spinal alignment.
The Bear Pro is more affordable than the Puffy Lux, but the Puffy Lux may be worth the investment for lightweight individuals or side sleepers who value pressure relief.
| | | | | | | |
| --- | --- | --- | --- | --- | --- | --- |
| | Titan | Plank | WinkBed PLUS | Saatva Classic | Big Fig Mattress | Bear Hybrid |
| MATTRESS TYPE | Hybrid | Foam | Hybrid | Innerspring | Hybrid | Hybrid |
| PRICE RANGE | $999 | $1,149 | $1,499 | $1,795 | $1,799.00 | $1,732.00 |
| FIRMNESS OPTION | 8 | 7,9 | 8 | 4,6,7.5 | 6.5 | 6 |
| AVAILABILITY | online | online | online | online | online | online |
| SLEEP TRIAL | 120 nights | 120 nights | 120 nights | 365 nights | 120 Nights | 365 nights |
| WARRANTY LENGTH | 10 Year, Limited | 10 Year, Limited | Lifetime | Lifetime, Limited | 20 Year, Limited | Lifetime |
Puffy Lux Mattress FAQ
Sleep Trial

101 nights

Shipping

All 50 U.S. states and Canada

Warranty

Lifetime

Made In

USA
Where Can I Buy the Puffy Lux Mattress?

The Puffy Lux mattress is only available for purchase on the Puffy.com website.

Where Do They Ship?

Puffy ships to all U.S. states plus Canada, with an additional shipping fee of $150 for Hawaii and Alaska.

White Glove Delivery

Puffy does not offer White Glove delivery.

Old Mattress Removal?

Puffy does not offer old mattress removal.

Full Delivery Policy

The full delivery policy for the Puffy Lux mattress is as follows:

The Puffy Lux mattress is shipped compressed and shrink-wrapped. Mattresses ship free via FedEx and should arrive within 2 to 5 days of placing the order. Expect 5 to 8 business days for orders from Hawaii or Alaska, and 4 to 5 business days for orders in Canada. There is a $150 shipping fee for orders to Hawaii and Alaska, and Canadian orders may be charged sales tax depending on province.
To set up the mattress, place it on the bed frame or foundation, carefully open the box and slit open the plastic, and let the mattress expand to its full size.

Trial Period and Warranty Details

Trial Period:

Puffy offers a 101-night sleep trial with a mandatory break-in period of 14 nights, although the company recommends allowing a full 30 nights to allow time for adjustment to the new mattress.
Customers who decide to return the mattress during the trial period can return it to Puffy, who will donate it to charity and issue a full refund. Shipping fees to Hawaii, Alaska, and Canada will not be refunded.
Only original purchasers who bought the mattress directly from the Puffy website are eligible for the sleep trial.
Sleep trial returns are limited to one per year within a household, and two total within a household.

Warranty:

The Puffy Lux Mattress is backed by a lifetime warranty against manufacturing and workmanship defects. If a mattress is deemed defective under the terms of the warranty, Puffy will replace it free of charge with a current mattress in a comparable model and size. Warranties apply only to the original owner of a Puffy mattress purchased directly from the Puffy.com website.
The warranty covers:
Visible impressions or sagging greater than 1.5 inches.
Manufacturing flaws in the cover zipper that are not the result of improper use or overuse.
Physical flaws such as tears or unraveled stitches in the cover, provided these do not result from improper use.
The warranty does not cover:
Normal wear and tear.
Small imperfections such as cosmetic flaws.
Mattresses that have been used on an improper bed frame, base, or foundation.
Mattresses that show signs of abuse, burns, misuse, or damage from improper use, i.e. using the mattress for anything other than sleeping, resting, and laying on.
Personal comfort or firmness preferences.
Allergies or sensitivities to materials or odors in the mattress.
Damage caused by children, animals, or rodents.
To submit a warranty claim, customers must provide order number, full name of purchaser, and a description of the defect plus photo or video evidence. Puffy will reply within 7 business days.
Company Information
Customer Service

8 out of 10 owner experiences show customers have had a positive experience with Puffy, irrespective of whether or not they liked their mattress.

Company History

Puffy launched in 2017 and the Puffy Lux was released in February 2019.

BBB Rating

Puffy has earned an A+ from the Better Business Bureau.

Physical Stores

Puffy does not operate any brick-and-mortar retail locations and the mattress is not available to try in any showrooms.

Contact Puffy

Find Puffy on Social