Meet Our Testing Team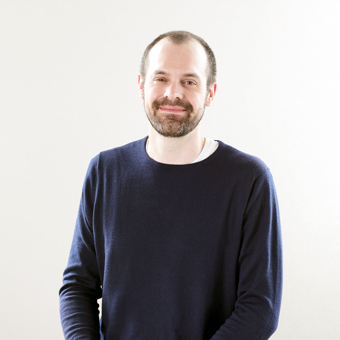 Brad

Isaac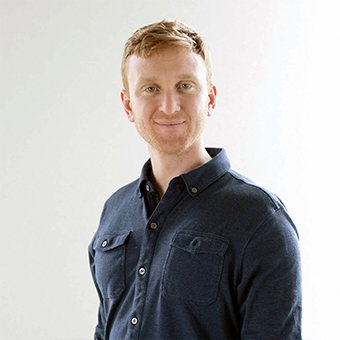 Jackson

Rachel
Recommended for...
People who prefer sleeping above their mattress surface. The Purple Grid offers the same body-contouring as memory foam but is also fairly responsive, and only buckles in areas where pressure is exerted. This results in a floating feeling for sleepers akin to sleeping "on" – as opposed to "in" – the mattress.
Sleepers in any weight or sleep position category. The Purple Hybrid's balance of body-contouring and even support makes the mattress suitable for most side-, back-, stomach-, and combination-sleepers in any weight group.
Hot sleepers. The Purple Hybrid offers excellent temperature neutrality. The open-grid comfort layer and pocketed coil support core both promote steady airflow, allowing the mattress to sleep exceptionally cool.
Couples.Thanks to above-average motion isolation and low noise potential, the Purple Hybrid is suitable for anyone who awakens easily due to their sleep partner's movements.
Not Recommended for...
Sleepers who enjoy deep body-conforming. The Purple Hybrid's Smart Grid conforms to the body, but the mattress has a medium-firm feel and the comfort layer material does not provide the same pressure-relieving cradle as memory foam.
Our Video Review
Our crew tested the Purple Hybrid for motion isolation, pressure relief, and other important performance factors. To see their findings, check out the video below. Please note this model and the Purple Hybrid Premier were collectively known as the New Purple at the time of our filming. The bed has been renamed since then, but its construction has not changed.
Ratings Summary
Our testing team conducted an extensive evaluation of the Purple Hybrid. Our review and rating process consists of three parts: in-house evaluation, external sleep testing, and data collection of verified owner experiences. To learn more about our review process, read our methodology here.
Our performance criteria and ratings for the bed are listed in the table below.
As you can see, the Purple Hybrid earned favorable ratings in all of our major categories. To learn more about how we chose each rating, check out our full breakdown below.
Sleep Position Ratings
As part of our ratings process, we evaluated the Purple Hybrid across different body types and preferred sleep positions. In addition to physical testing, we surveyed our sleep expert team and analyzed reviews from verified mattress owners and customers. Our findings are listed in the table below.
For more information on sleeping positions please see our guides for side, back, stomach and combination sleepers.
Purple Hybrid Awards
Based on positive ratings from our testing teams and verified mattress owners, the Purple Hybrid has earned the following awards in our Mattress Guides.
How Is the Purple Hybrid Constructed?
Cover
The Purple Hybrid has a knit cover made from a blend of 67 percent polyester, 29 percent viscose, and 4 percent Lycra spandex. The fabric has a very soft and stretchy feel. The mattress also has a no-slip bottom guard of 100 percent polyester. If spills occur on the cover, Purple recommends spot-cleaning with mild detergent.
Comfort Layer
The Purple Hybrid is constructed with a 2-inch Purple Grid, a proprietary comfort layer found in all of the brand's mattresses. The Purple Grid consists of hyperelastic polymers molded into a grid shape. The material buckles in areas where pressure is exerted, while the rest of the bed's surface remains flat and uniform. This allows the sleeper to feel as though they are floating on top of the mattress surface, even as the comfort layer conforms to their body.
Unlike memory foam, which responds slowly to the sleeper's body, the Purple Grid is fairly responsive and has a noticeable bounce. The material is also fairly durable and is less likely to develop permanent body impressions than foam.
Transitional Layer
The Purple Hybrid has a 1-inch transitional layer of 2.0 PCF high-density polyfoam. This component creates a barrier that stabilizes the comfort layer and prevents sleepers from sinking into the pocketed coils. Polyfoam transitional layers like this are found in many hybrid models.
Support Layers
A 7.5-inch pocketed coil support core rests beneath the transitional layer. The coils have a gauge of 13.75, which is fairly thick. Most hybrids have pocketed coils with gauges ranging from 12 (thickest) to 17 (thinnest). With more robust coils reinforcing the upper layers, the Purple Hybrid delivers adequate support for most sleepers – heavier individuals in particular.
The coils are encased in high-density polyfoam. This component bolsters the perimeter of the bed to minimize sinkage when owners get in and out of bed. The polyfoam also makes the bed feel more stable for sleepers lying near the mattress edges. A thin layer of base polyfoam beneath the coils provides added reinforcement.
Mattress Height
The Purple Hybrid measures 11 inches thick, making it a medium-profile bed. Due to its average height and longer coils, the mattress sacrifices comfort layer depth for added coil support. However, the Purple Grid's unique composition ensures adequate pressure relief and support for most sleepers despite the layer's relatively short dimensions.
Product Name
Firmness Options
Thickness Options
Support Core Components
Comfort Layer Components
Cover Components
Purple Hybrid
Medium-firm (6.5)
11″
7.5″ 13.75-gauge Pocketed Coils with HD Polyfoam Encasement
HD Base Polyfoam
2″ Purple Grid Comfort Layer
1″ HD Transitional Polyfoam
67% Polyester
29% Viscose
4% Lycra Spandex
What Are the Firmness and Feel Like?
The Purple Hybrid is considered medium-firm. The comfort layer conforms to the sleeper's body, but the material does not sink very deeply. The Purple Grid is also fairly responsive. The material buckles and conforms where pressure is exerted, but the rest of the surface will remain even.
This balance of pressure relief and support is well-suited to different sleep positions. Side-sleepers receive some added cushioning for the hips and shoulders, which can improve spinal alignment and alleviate pressure. The responsive surface also maintains an even plane for most back- and stomach-sleepers.
Ratings Breakdown
Performance Ratings
Next, let's take an in-depth look at our performance ratings for the Purple Hybrid. These ratings are based on findings from our internal and external testing teams, along with experiences from mattress owners.
Durability
The Purple Hybrid has been on the market since 2018, and we have not had sufficient time to test this model over the average mattress lifespan of six to eight years. Our durability rating for the Purple Hybrid is based on its quality of materials and construction, owner experiences, and Purple's overall reputation.
We project the Purple Hybrid will perform for about seven years before owners need to replace it. This expected lifespan puts the mattress on par with the average hybrid model. The comfort layer is very durable and withstands sagging, body impressions, and other wear and tear better than memory foam or polyfoam. The recycled-steel coils are also very resilient.
However, the transitional polyfoam may deteriorate sooner than other components. This can cause the Purple Hybrid to lose support and sag excessively. The foam encasement around the coils is more durable, so owners should not notice too much sinkage along the edges.
To help preserve the surface and extend the hybrid's overall lifespan, we recommend rotating the mattress head-to-foot every three to six months.
Motion Isolation
To evaluate the Purple Hybrid for motion isolation, we asked two testers to lie down on the mattress at the same time. One tester moved around while the other felt for movement across the bed's surface. During this test, the hybrid demonstrated very good motion isolation. Neither tester could feel very much movement from the other person.
Many hybrid models provide decent motion isolation, but they do not completely eliminate transfer due to their responsive surfaces. The Purple Hybrid is an outlier for this category. Although the comfort layer is fairly responsive, the material only buckles where pressure is exerted, allowing it to absorb transfer and prevent it from spreading.
Off-Gassing
When unboxing the Purple Hybrid, our testers found the mattress emitted some moderate off-gassing odor. However, these smells had completely dissipated when we returned to re-evaluate the mattress several days later. This finding is consistent with feedback from owners, very few of whom report excessive and/or persistent odor. We don't anticipate any major off-gassing issues with the Purple Hybrid.
All mattresses produce off-gassing smells when they are removed from their original packaging. Some mattresses – particularly all-foam models – have solid comfort and support layers that restrict airflow and retain odor over time. Most hybrid and innerspring models air out unpleasant smells much more quickly thanks to good circulation in their coil layers.
Pressure Relief
To evaluate the bed's pressure-relieving abilities, our testers took turns lying on a sensory pad that tracks pressure build-up throughout the body. They also switched positions to check for increased or decreased pressure on their sides, back, and stomach. The mattress exhibited very good pressure relief during these tests. However, our tester's experiences varied by weight group and sleep position.
The Purple Grid offers sufficient padding for the body, which improves spinal alignment and reduces pressure for side-sleepers. The mattress is also supportive enough for back- and stomach-sleepers. However, our testing found that sleepers weighing 230 pounds or less experienced the most pressure relief. Those weighing more than 230 pounds – especially side- and stomach-sleepers – felt some added pressure in the shoulders and hips.
Temperature Neutrality
During our assessments of the Purple Hybrid, we noted excellent breathability and cooling. The comfort layer's open design promotes more airflow than layers made of solid foam. The coils also provide strong air circulation to keep the interior cool. Temperature neutrality is a major strength of this mattress.
Hybrid and innerspring models generally sleep cooler due to their above-average airflow. However, many of these beds are constructed with foam comfort and transitional layers that absorb and trap body heat. Thanks to its Purple Grid, the Purple Hybrid sleeps exceptionally cool even compared to other similarly constructed models.
Edge Support
Our testers evaluated the Purple Hybrid's edge support by sitting along the bed's perimeter, just as an owner might do when getting in and out of bed. They noted very little sinkage and solid overall reinforcement, which can be attributed to the high-density foam encasement around the coil system. The testers also felt very stable when lying on the mattress near the edges, and one experienced feelings of "roll-off." These findings were consistent for all testers across different weight groups.
Edge support is often a chief strength of hybrid mattresses. The Purple Hybrid's foam encasement adds an extra layer of reinforcement, resulting in a very stable perimeter that won't sink too much over time.
Noise
The Purple Hybrid was virtually silent during all of our tests. The coils may produce more squeaks and creaks as the mattress nears the end of its lifespan, but major sleep disturbances are very unlikely. Due to its low noise potential and above-average motion isolation, we recommend the Purple Hybrid to anyone who awakens easily due to their sleep partner's movements.
Sex
For many couples, the Purple Hybrid will be a happy medium for sex. The Purple Grid is fairly responsive and the coil layer adds extra springiness, allowing couples to utilize the bed's entire surface and change positions easily. The comfort layer also buckles and conforms when pressure is exerted to provide decent traction, but the medium-firm feel ensures couples won't sink too deeply.
Sleeper Ratings
The ideal firmness and thickness settings for a mattress largely depend on a sleeper's body weight, shape, and preferred sleep position. In order to better inform our readers and avoid subjectivity in our review, the team evaluated the bed with sleep testers of varying body types and position preferences.
Lightweight Sleepers – Less than 130 lbs.
Our lightweight sleep testers found the Purple Hybrid very comfortable. Side-sleepers reported better spinal alignment and consistent pressure relief, while back-sleepers noted excellent support with no sagging. Stomach-sleepers also enjoyed the mattress, albeit slightly less so, due to some moderate sagging around the midsection.
Sleepers weighing less than 130 pounds typically prefer soft to medium-soft mattresses. Many firmer beds do not conform closely enough to sufficiently alleviate pressure points on the body. The Purple Hybrid is an exception thanks to its comfort layer, which conforms to the sleeper's body while maintaining a medium-firm feel.
Average Weight Sleepers – 130 to 230 lbs.
The Purple Hybrid also earned favorable ratings from our testers weighing 130 to 230 pounds. Back-sleepers in particular appreciated the bed's balance of body-contouring and sag-free support. Side- and stomach-sleepers in this weight group also liked the Purple Hybrid, though they reported some sagging that made the mattress feel less supportive.
Average weight sleepers tend to prefer medium-soft to medium-firm settings. Mid-level firmness offers a combination of body-contouring and support, resulting in adequate pressure relief and less sagging for those in this category. The 2-inch Purple Grid is best suited to average weight back-sleepers, but side- and stomach-sleepers should also find the bed very comfortable.
Heavyweight Sleepers – More than 230 lbs.
Ratings from our heavyweight sleepers were somewhat mixed, but overall fairly positive. Back-sleepers weighing more than 230 pounds noted very good support and minimal sinking, as well as adequate pressure relief. Our heavier side-sleepers felt some sagging, especially around the hips, and this led to added pressure in some areas. Stomach-sleepers experienced sagging around the midsection, a common issue associated with this position. Over time, this type of sagging can cause neck and shoulder pain.
Medium-firm to firm mattresses are best suited to heavier individuals, many of whom find softer beds prone to excessive sagging. Though the Purple Hybrid is medium-firm, its comfort layer is somewhat thin. Comparatively, our heavyweight testers found the Purple Hybrid Premier – with a 3- to 4-inch comfort layer – much more comfortable.
Pricing and Discounts
Twin XL $1,149
Full $1,349
Queen $1,449
King $1,749
Cal King $1,749
How Does the Purple Hybrid Compare to Other Beds?
Purple Hybrid vs. Purple Hybrid Premier
Since they were both sold under the New Purple name at one point, the Purple Hybrid and Hybrid Premier share nearly identical designs. The key construction difference is comfort layer thickness. The Purple Hybrid's grid measures 2 inches thick, while the Hybrid Premier is available with 3- or 4-inch comfort layers.
Each Hybrid Premier thickness has a distinct feel. The model with a 3-inch Purple Grid has a medium feel that conforms fairly closely but also provides even support. The model with a 4-inch layer has a medium-soft feel and offers very close conforming. Due to their added thickness, both Hybrid Premier settings provide more stability and support for heavier individuals. The Hybrid Premier isolates motion better than the Purple Hybrid, as well.
The Purple Hybrid costs significantly less than the Hybrid Premier, though it's worth noting that only the latter qualifies for free White Glove delivery. Heavier individuals and those seeking a thicker comfort layer should also consider the Hybrid Premier, but in other categories both mattresses perform at a comparable level due to their shared designs.
Read our full Purple Hybrid Premier review.
Purple Hybrid vs. Purple Mattress
The Purple Matress is the brand's flagship model and the first mattress to feature the Purple Grid comfort layer. Like the Purple Hybrid, the Purple Mattress has a 2-inch comfort layer and a medium-firm (6.5) feel. Other components include a thick polyfoam transitional layer and a high-density foam base.
Due to their identical comfort layers, both beds offer good surface airflow. However, the Purple Mattress offers less temperature neutrality due to its solid foam base layers, which do not circulate air as well as the Purple Hybrid's pocketed coils. Support is another key difference. The Purple Hybrid's thick steel coils provide more stability and minimize sagging for heavier people. The Purple Mattress also lacks strong perimeter reinforcement sinks significantly when people sit along the edges.
The Purple Hybrid is more expensive than the Purple Mattress. However, we recommend the hybrid for exceptionally hot sleepers, heavier individuals, and those seeking a mattress with exceptional edge support.
Read our full Purple Mattress review.
Purple Hybrid vs. Bear Hybrid
The Bear Hybrid shares many similarities with the Purple Hybrid. Both beds are built with thick coil systems that provide excellent overall stability. The Bear Hybrid also sleeps exceptionally cool due to good circulation through the pocketed coils.
The Bear Hybrid features 3 inches of comfort foam, along with 2 inches of fiber padding quilted into the cover. Even with different materials, the Bear Hybrid has a medium-feel similar to the Purple Hybrid's, and both beds offer comparable responsiveness. Additionally, the Bear Hybrid has a Celliant fabric cover that converts body heat into infrared energy to help the sleeper's body recover overnight.
The Bear Hybrid and Purple Hybrid are comparably priced. Sleepers who prefer a deeper body hug, as well as athletes and other physically active people, may want to choose the Bear Hybrid, but the Purple Hybrid is better suited to hot sleepers.
Read our full Bear Hybrid review here.
Purple Hybrid vs. Casper Wave Hybrid
The Casper Wave Hybrid is constructed with polyfoam, latex, and memory foam comfort layers. The mattress has a medium-soft feel and contours very closely to the sleeper. This creates a deeper, pressure-relieving cradle than the Purple Hybrid, which is much firmer and more supportive by comparison.
Like the Purple Hybrid, the Casper Wave Hybrid has a high-density polyfoam encasement around its pocketed coils. However, due to its softer feel, this model is more prone to deep sinkage along the edges, and may prompt feelings of "roll-off" for heavier individuals. One similarity between the two beds is excellent temperature neutrality. The Casper Wave Hybrid is exceptionally breathable due to its moisture-wicking wool-blend cover, breathable latex comfort layer, and strong airflow through its coil layer.
The Casper Wave Hybrid is much more expensive than the Purple Hybrid, and both mattresses qualify for free White Glove delivery within the contiguous U.S. Those who prefer a combination of sleeping "on" and sleeping "in" their mattress may opt for the Casper Wave Hybrid, but the Purple Hybrid is much more supportive for heavier individuals.
Read our full Casper Wave Hybrid review.
Purple Hybrid vs. Saatva
The Saatva is a deluxe innerspring featuring an advanced coil-on-coil design. The mattress is constructed with a foam-padded Euro-top cover, along with comfort layers of polyfoam, memory foam, and pocketed minicoils. The support core consists of bonnell coils. Overall, the Saatva is very responsive and springy, and the mattress has strong overall support. However, the Purple Hybrid offers more conforming and pressure relief, and also isolates motion better.
One advantage of the Saatva is multiple design options. Customers can choose from medium-soft, medium-firm, or firm settings, as well as 11.5-inch or 14.5-inch profiles. This range should provide adequate pressure relief and support for most sleepers regardless of their weight or sleep position. That said, the Purple Hybrid has earned better ratings from side- and back-sleepers weighing 230 pounds or less.
Both the Saatva and Purple Hybrid are reasonably priced, given their advanced construction, and each mattress qualifies for free White Glove delivery in the contiguous U.S. Those who like the traditional innerspring bounce may feel more comfortable on the Saatva, but the Purple Hybrid outperforms in terms of pressure relief and motion isolation.
Purple Hybrid vs. The WinkBed
The WinkBed is a luxury hybrid available in multiple firmness settings. These include medium-soft, medium-firm, and firm settings for the standard coil-on-coil design, as well as the firmer WinkBed Plus, a latex hybrid designed specifically for heavier people. This firmness selection provides more options for different types of sleepers, whereas the Purple Hybrid's sole medium-firm setting may be more limiting.
These two models performed at the same level in many categories. The WinkBed has a zoned support core with thicker coils along the perimeter, which provides excellent edge support much like the Purple Hybrid's foam encasement. Temperature neutrality is another key strength of both beds thanks to steady airflow through their coil layers, and both offer above-average motion isolation.
Prices between the WinkBed and Purple Hybrid are also fairly comparable, although the latter costs less. Sleepers who prefer mattress settings other than medium-firm should consider the WinkBed due to its broader firmness selection.
| | | | | | | | |
| --- | --- | --- | --- | --- | --- | --- | --- |
| | | | | | | | |
| MATTRESS TYPE | | | | | | | |
| PRICE RANGE | | | | | | | |
| FIRMNESS OPTION | | | | | | | |
| AVAILABILITY | | | | | | | |
| SLEEP TRIAL | | | | | | | |
| WARRANTY LENGTH | | | | | | | |
Purple Hybrid FAQ
Sleep Trial

100 nights

Shipping

Free to contiguous U.S.

Warranty

10 years, non-prorated

Made In

USA
Where Can I Buy the Purple Hybrid?

The Purple Hybrid is available for purchase on the Purple website, but at this time it is not sold on Amazon.com. Purple models are also sold in brick-and-mortar retail stores across the country. A full store directory is found on Purple's website. Purple opens pop-up showrooms on occasion, but the company does not have a permanent brick-and-mortar location.

Where Do They Ship?

Purple ships mattresses to all 50 states and anywhere in Canada.

White Glove Delivery?

White Glove delivery is not available for any Purple Hybrid orders.

Old Mattress Removal?

Old mattress removal is not offered with any Purple Hybrid deliveries.

Full Delivery Policy

Standard deliveries are made within five business days. Customers that request expedited shipping can expect their mattress to be delivered within two business days.
Purple reserves the right to cancel orders that appear to have been made by dealers or retailers for resale purposes, and not for private use.
Orders may not be cancelled once they have shipped.
Deliveries and returns may take longer for mattresses shipped to rural areas of the U.S. Specific delivery time estimates are not available, but Purple ships mattresses using UPS, FedEx, and other courier services.

Trial Period and Warranty Details

Trial Period and Guarantee: Purple offers a 100-night sleep trial for all mattresses.

The sleep trial begins on the original date of purchase. The Purple Hybrid may be returned for a refund or exchanged for another mattress at any point during this sleep trial.
There is not a mandatory break-in period, but Purple recommends testing out the mattress for at least 30 nights in order to properly break it in.
If an owner opts to exchange the mattress, the second model will not be eligible for the sleep trial.
Purple will cover all shipping and handling expenses associated with returns and exchanges, unless there are 'extenuating circumstances.' Purple will notify customers before charges are applied for these reasons.
Customers must contact Purple by phone in order to begin the return/exchange process. Returns and exchanges may not be facilitated over social media.

Warranty: Purple offers a 10-year nonprorated warranty:

The warranty coverage will begin on the date of purchase. Purple will, at their sole option, repair or replace mattresses with defects for as long as the warranty is valid.
According to the warranty, the mattress must be "used on a firm, flat, solid-surface, non-spring foundation (whether non-moving type or adjustable type) sufficiently strong to remain flat and firm under the weight of the mattress and its users, from the date of delivery onward to the date of the warranty claim without interruption." Additionally, Queen-size mattresses and larger must be used on foundations with at least five legs and center support. Failure to follow these guidelines will void the warranty.
The warranty covers indentations in the sleep surface measuring 1 inch or deeper. The warranty also covers manufacturing flaws that cause mattress materials to split or crack prematurely.
The warranty does not cover indentations that measure less than 1 inch, as this is considered normal wear and tear. Other defects not covered include physical damage such as burns or stains, or issues that arise due to changes in the owner's comfort preferences.
The mattress cover is not included in the mattress warranty, and will be protected under a separate warranty for two years after the original purchase. Purple reserves the right to repair or replace the cover, depending on the nature of the claim. The owner will be required to pay transportation and inspection costs for cover damages.
The warranty is exclusively offered to original owners who purchase the mattress from Purple or an authorized retailer and kept the mattress within the United States. The warranty will be voided if the mattress is resold or gifted to another owner, or if the mattress leaves the U.S.
Company Information
Customer Service

7 out of 10 owner experiences show customers have had a positive experience with Purple, irrespective of whether or not they liked their mattress.

Company History

Purple, Inc was founded in 2015 following a successful Kickstarter campaign that raised more than $170,000 in 45 days. Purple mattresses first became available for purchase in January 2016. The Purple Hybrid and Purple Hybrid Premier were introduced in 2018.

BBB Rating

Purple currently holds an 'A' rating with the Better Business Bureau.

Physical Stores

Purple occasionally opens pop-up stores, but at this time the company does not operate any permanent locations. However, Purple beds are available through a wide range of brick-and-mortar retailers. A full store directory is found on the Purple website.

Contact Purple

Find Purple on Social