Meet Our Testing Team

Bill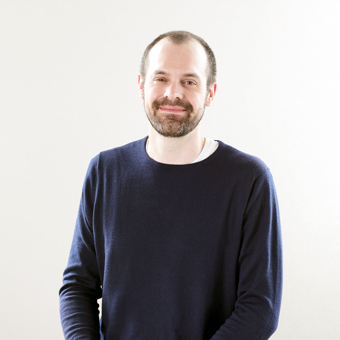 Brad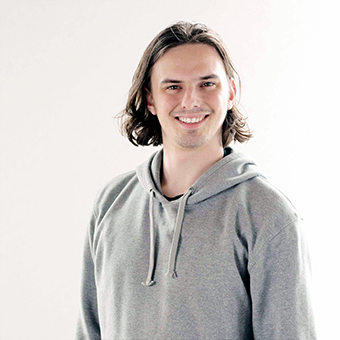 Jeremy

Keith
Recommended for...
People whose firmness preferences tend to fluctuate. The mattress can be slightly adjusted for firmness by rearranging the order of the three latex layers. This makes it suitable for people whose ideal mattress feel varies from night to night.
Hot sleepers. The mattress is constructed from breathable components including ventilated latex layers that circulate air throughout the interior, a breathable organic cotton cover, and a layer of moisture-wicking wool beneath the surface.
Those who enjoy mild contouring. The latex layers provide noticeable body-conforming, but without the close body-hug of memory foam or soft polyfoam.
Shoppers who want to invest in a long-lasting mattress. Latex is a naturally durable material that resists impressions and indentations better than foam. Spindle also offers discounts on latex layer replacements for up to 25 years after the initial purchase.
Not Recommended for...
Those who enjoy deep conforming. Sleepers who feel more comfortable with deep body-contouring may find the Natural Latex Mattress a bit too firm.
People who struggle getting in and out of bed. The mattress has a medium profile and lacks strong edge support, so some individuals may sink excessively when sitting along the perimeter.
Ratings Summary
Our testing team conducted an extensive evaluation of the Spindle Natural Latex Mattress. Our review and rating process consists of three parts: in-house evaluation, external sleep testing, and data collection of verified owner experiences. To learn more about our review process, read our methodology here.
Our performance criteria and ratings for the bed are listed in the table below.
As you can see, the Spindle Natural Latex Mattress earned favorable reviews in most categories. For a detailed look at each rating, check out our full breakdown below.
Sleep Position Ratings
As part of our ratings process, we evaluated the Spindle Natural Latex Mattress across different body types and preferred sleep positions. In addition to physical testing, we surveyed our sleep expert team and analyzed reviews from verified mattress owners and customers. Our findings are listed in the table below.
For more information on sleeping positions please see our guides for side, back, stomach, and combination sleepers.
| | | | |
| --- | --- | --- | --- |
| Weight | Light | Average | Heavy |
| Sleep Position | Less than 130 LBS | 130 LBS - 230 LBS | Greater than 230 LBS |
| Side | | | |
| Back | | | |
| Stomach | | | |
How Is the Spindle Natural Latex Mattress Constructed?
Cover
The cover is composed of organic cotton with a soft hand-feel. The fabric has been certified by the Global Organic Textile Standard, one of the world's leading authorities on these types of materials.
A layer of wool batting is sewn to the bottom of the cover to act as a fire barrier. The wool has natural temperature-regulating and moisture-wicking properties, so this component also contributes to the breathability of this mattress. The cover and batting together measure 1 inch thick, adding some plushness to the surface.
Comfort Layers
The mattress contains three individual latex layers, all measuring 3 inches thick. The top layer serves as a comfort layer, while the second provides transitional support to prevent sleepers from sinking too deeply into the mattress.
The feel of these layers somewhat depends on the selected firmness level. For "medium" mattresses, both the top and middle latex layers will share the same medium (5) feel. "Firm" models contain a medium top layer and a firm (7) middle layer. So while all versions of the mattress initially have a mid-level feel in their top layer, firm models will provide more transitional support.
Support Layers
The third and final 3-inch latex layer will have a firm (7) feel regardless of the selected firmness level. Since the layers can be rearranged, this layer could potentially serve as a comfort or transitional layer for owners who want a firmer feel.
The same material – natural Dunlop latex – is used to construct all three layers of the mattress. The latex is produced using a continuous pour method to give the material uniform consistency across each layer. The firm latex layers are denser than the medium-feel layers, but they still share the same general composition.
It's also important to note that the latex has earned certifications from the Rainforest Alliance and Forest Stewardship Council. These indicate the rubber trees used to produce the latex are sustainably grown without pesticides or chemical fertilizers.
Mattress Height
The Natural Latex Mattress measures 10 inches thick, making it a medium-profile model. In addition to three 3-inch latex layers, the wool batting quilted into the cover adds 1 inch to the overall height. While mattresses with this profile are typically more comfortable for people who weigh 230 pounds or less, the supportive and durable latex layers may provide adequate support for some heavier individuals – especially models with two firm latex layers.
Product Name
Firmness Level
Thickness
Comfort Layer Components
Transitional Layer Components
Support Core Components
Cover Components
Spindle Natural Latex Mattress
Medium (5)
Firm (7)
10″
3″ Natural Dunlop Latex
3″ Natural Dunlop Latex
3″ Natural Dunlop Latex
GOTS-certified Organic Cotton
1″ Eco-Wool Batting
What Are the Firmness and Feel Like?
The Natural Latex Mattress is available in two firmness levels, though both feature interchangeable layers that can be swapped to further adjust the feel.
Customers who select a "medium" firmness for their mattress will notice more contouring and less support. This is because the top two layers are softer than the bottom layer. By placing the firmer base layer in the middle or on top, the mattress will conform even less, giving the mattress more of a medium firm feel.
"Firm" models provide more overall stability. Sleepers will still notice some contouring since the top layer has a medium feel, but the two bottom layers add extra reinforcement to maintain an even sleep surface. People who weigh more than 230 pounds may feel more comfortable by swapping the medium-feel top layer with one of the other firmer layers.
Ratings Breakdown
Performance Ratings
Next, let's take an in-depth look at our ratings for the Natural Latex Mattress based on performance categories like motion isolation, temperature control, and edge support. These ratings are based on feedback from our in-house product testing teams.
Durability
Although Spindle's latex mattress has evolved a bit over the years, the design has largely remained the same since it was introduced in 2013. Based on our own testing and company research, we expect the mattress to perform for at least eight years before a replacement is needed. This expected lifespan is longer than average.
Natural latex is a highly durable mattress material that resists sagging and deep impressions better than memory foam, polyfoam, and even synthetic latex. Furthermore, this mattress features a modular design that allows owners to change the order of the latex layers. Doing so periodically can prevent wear and tear for each layer.
Under Spindle's 25-Year Comfort Life Program, owners can purchase a new latex layer at a discounted rate whenever one of the original layers has run its course. Spindle currently offers a 30% discount for any new latex layer. Replacing the latex can further extend the bed's overall lifespan – though owners should note each new layer will cost a few hundred dollars.
Regular rotations can help the Natural Latex Mattress last even longer. We recommend rotating the mattress head to foot every three to six months.
Motion Isolation
We evaluated the Natural Latex Mattress for motion isolation by asking two of our testers to lie down on the bed at the same time. One tester changed sleep positions and got in and out of bed while the other felt for movement rippling across the surface – a common source of sleep disruptions for couples.
Like other all-latex mattresses, this model isolated most movements but the testers still noticed a bit of transfer. Latex is a naturally responsive material that produces more bounciness compared to memory foam or polyfoam, both of which respond much more slowly to movement. At the same time, the mattress provides better motion isolation than models with coil systems. Apart from exceptionally light sleepers, we don't foresee owners experiencing significant disturbances on this mattress.
Off-Gassing
The mattress produces a minimal amount of initial off-gassing odor when new, and our testers couldn't detect any chemical smells within a couple days of the unboxing. While all mattresses emit some odor at first, latex models don't smell much because – unlike their foam-based counterparts – these beds don't release the volatile organic compounds associated with the strongest off-gassing.
Pressure Relief
To evaluate the Natural Latex Mattress for pressure relief, we asked testers belonging to different weight groups to lie down on the mattress one at a time. Using sensors for different areas of the body, we tracked pressure buildup for each tester as they rested on the mattress and switched between the side, back, and stomach positions.
Ratings for the mattress were somewhat mixed, but overall positive. The firmness of the top two layers was a key factor for the testers. Those who weigh more than 230 pounds experienced less pressure on models with two firm latex layers. This was especially true for back and stomach sleepers. Beds with two medium-feel latex layers reduced more pressure for side and back sleepers weighing up to 230 pounds.
Temperature Neutrality
All-latex mattresses tend to be middle of the road when it comes to temperature regulation. The material absorbs and traps some body heat, but not to the same extent as foam. At the same time, innersprings and hybrids circulate more air throughout the interior to provide more cooling for sleepers.
The Natural Latex Mattress has some advantages over other all-latex models. Each latex layer is ventilated to promote more internal airflow. The wool fire barrier also regulates the surface temperature and absorbs moisture from the sleeper's body. Lastly, the organic cotton cover is quite breathable. These elements allow the mattress to sleep cool for most people, though hot sleepers may take exception.
Edge Support
Our testers evaluated the Natural Latex Mattress for edge support by lying alongside the perimeter to check for feelings of "roll-off," which can be linked to getting ejected by the mattress. They also took turns getting on and off the bed to see how much sinkage occurred.
Perimeter support is not a strong point of this mattress. "Firm" models performed better than "medium" ones, but even then testers sank to a noticeable extent when sitting on or lying near the edges. This may not be a major issue for people who weigh up to 230 pounds, but heavier individuals may struggle getting on and off the mattress.
Noise
The Natural Latex Mattress does not contain any springs or other components that squeak, creak, or otherwise make noise when sleepers change positions or get in and out of bed. As a result, the mattress is completely silent when in use and should retain this quality throughout its lifespan.
Sex
The Natural Latex Mattress has both advantages and disadvantages for sex. First, the positives. Latex is responsive enough to promote some more springiness compared to foam, but it also conforms to a noticeable extent. For many couples, this provides the best of both worlds: enough bounciness to facilitate easier movements but plenty of traction for maintaining the same position for prolonged periods of time.
The biggest downside is lack of perimeter support, which can make couples feel less stable near the edges of the mattress. This can leave them confined to the middle of the bed and prevent them from using the entire surface. That said, edge support is more of an issue with "medium" versions of the mattress compared to the "firm" models.
Sleeper Ratings
The ideal firmness and thickness for a mattress largely depend on a sleeper's body weight, shape, and preferred sleep position. In order to better inform our readers and avoid subjectivity in our review, our team evaluated the bed with sleep testers of varying body types and position preferences.
Lightweight Sleepers – Less than 130 lbs.
Our testers for this mattress encompass a range of different weights and body types. When evaluating this mattress, we found each tester felt more comfortable on one version of the mattress ("medium" or "firm") compared to the other.
Testers weighing less than 130 pounds overwhelmingly preferred "medium" versions, and all found the mattress most comfortable with medium-feel latex in the comfort and transitional layers. Side sleepers received enough cushioning around the shoulders and hips to improve their alignment and alleviate pressure, while back and stomach sleepers felt supported and didn't sink too much. Across the board, our lightweight testers found the "firm" mattress too stiff by comparison.
Average Weight Sleepers – 130 to 230 lbs.
We saw some variation in the ratings from our testers weighing between 130 and 230 pounds. Side sleepers in this weight group still preferred the "medium" feel. This position generally requires a softer feel and more padding, so the "firm" version of the mattress did not offer adequate cushioning.
Back and stomach sleepers liked the "firm" mattress better than the "medium." This is not surprising because these positions need added support to prevent uncomfortable sinkage beneath the torso and hips. However, the "medium" model didn't sink to an excessive extent, either.
Heavyweight Sleepers – More than 230 lbs.
As predicted, our heavyweight testers by and large preferred the "firm" Natural Latex Mattress over its softer counterpart. Side sleepers didn't sink too much on the "medium" model, but still noticed less support and a bit of discomfort around the hips. Some side sleepers who weigh more than 230 pounds may feel more comfortable with a firm comfort layer over a medium transitional layer, but this comes down to personal preference.
Back and stomach sleepers noticed some sinkage with the "firm" mattress, but not nearly as much compared to the "medium" version. Since each layer can be replaced, heavyweight back and stomach sleepers who want an ultra-supportive mattress can swap in their one medium-feel layer for a firm one.
Please note: Spindle explicitly states the mattress is not intended for people with a body mass index of 31 or higher.
Pricing and Discounts
Twin $1,200
Twin XL $1,200
Full $1,600
Queen $1,700
King $2,000
Spindle Coupons and Promos
Save $200 on the Spindle Natural Latex Mattress.
Use this checkout code = TUCK
How Does the Spindle Natural Latex Mattress Compare to Other Beds?

When shopping for a new mattress, we encourage all mattress owners to compare different brands and models in order to find the most suitable options. Next we'll compare the Natural Latex Mattress to a few of its main competitors.
Spindle Natural Latex Mattress vs. Birch Natural Mattress
The Birch Natural Mattress is a latex hybrid constructed with a comfort layer of Talalay latex over a pocketed coil support core. Like the Spindle Natural Latex Mattress, it also features an organic cotton cover sewn with a layer of wool batting.
Talalay latex tends to be more responsive than Dunlop, so sleepers can expect more springiness from the Birch model. The coil system also contributes to the bed's bouncy feel. The Birch Natural Mattress has a medium firm (6.5) feel and sturdy edge support, making it better suited to heavier back and stomach sleepers than medium Spindle models, which will probably be more comfortable for lighter people and side sleepers. The Spindle Natural Latex Mattress provides more body-contouring, so this will be the best choice for sleepers with pressure points. Both beds have earned comparable ratings in other categories like temperature neutrality and durability.
Prices are lower for the Birch Natural Mattress, so cost may be a factor for some shoppers. Those with more flexible budgets should base their decision on whether they prefer the ultra-responsive feel of a latex hybrid or the noticeable contouring of an all-latex model.
Read our Birch Mattress Review.
Spindle Natural Latex Mattress vs. EcoCloud
The EcoCloud by WinkBeds is another latex hybrid model. This mattress features two layers of Talalay latex and a pocketed coil support core, making it feel similar to – yet slightly more responsive than – the Birch Natural Mattress. The EcoCloud is also medium firm (6).
One key advantage of the EcoCloud is strong edge support. Its coils are divided into five zoned based on gauge, with thicker low-gauge coils reinforcing the perimeter against deep sinkage. As a result, most people won't struggle when getting on and off the EcoCloud. This mattress also sleeps cooler than the Spindle Natural Latex Mattress. Those who want more conforming, or whose firmness preferences tend to fluctuate, should consider the Spindle model instead.
The EcoCloud and Spindle Natural Latex Mattress have a very similar pricing structure, so cost probably won't be a major deciding factor. The choice instead comes down to the buyer's personal preferences in terms of responsiveness, pressure relief, edge support, and adjustability.
Read our full EcoCloud Mattress Review.
Spindle Natural Latex Mattress vs. PlushBeds Botanical Bliss
The PlushBeds Botanical Bliss shares many similarities with the Spindle Natural Latex Mattress. Both beds are composed of individual latex layers that can be rearranged to change the overall firmness. The Botanical Bliss is also encased in an organic cotton cover and contains a wool fire barrier that assists with surface-level temperature regulation.
If anything, the Botanical Bliss offers even more versatility for sleepers because the mattress is available in a 9-, 10-, or 12-inch profile. This thickness range should accommodate most people regardless of their specific height preference. Apart from this distinction, these mattresses share many of the same desirable – and less favorable – qualities. Both offer excellent durability, gentle contouring, and above-average cooling, but they also tend to sag along the edges a bit.
Prices for the Botanical Bliss depend on the selected thickness, but costs are comparable to the Spindle Natural Latex Mattress. Those who want a profile shorter or taller than 10 inches may want to consider the PlushBeds model. Otherwise, sleeper experiences with both mattresses are largely the same.
| | | | | |
| --- | --- | --- | --- | --- |
| | Spindle Natural Latex Mattress | Birch Mattress | EcoCloud | Botanical Bliss |
| MATTRESS TYPE | Latex | Hybrid | Hybrid | Latex |
| PRICE RANGE | $1,700 | $1,849 | $1,799 | $1499-$2299 |
| FIRMNESS | 5,7 | 6.5 | 5 | 5.5,7.5 |
| AVAILABILITY | online | online | online | online |
| SLEEP TRIAL | 365 nights | 100 nights | 120 nights | 100 nights |
| WARRANTY LENGTH | 10 Year, Limited | 25 Year, Limited | Lifetime | 25 Year, Limited |
Spindle FAQ
Sleep Trial

365 nights

Shipping

Free to contiguous U.S.

Warranty

10 years, non-prorated

Made In

USA
Where Can I Buy the Spindle Natural Latex Mattress? 

Spindle sells this mattress on the company's official website. The mattress was previously sold on Amazon.com, but this is no longer the case. The Natural Latex Mattress is not available at any brick-and-mortar locations.

Where Do They Ship?

Spindle offers mattress shipping throughout the U.S. and Canada.

White Glove Delivery?

Spindle does not provide White Glove delivery for any orders.

Old Mattress Removal?

Old mattress removal is not available at this time.

Full Delivery Policy

Ground shipping is free of charge for all customers in the contiguous U.S. Those who reside in Alaska, Hawaii, or Canada must pay delivery fees.
The mattress is shipped in three separate boxes. All boxes should arrive at the same time. Customers should reach out to Spindle if this is not the case on their delivery date.
Most customers receive their mattress within two to four weeks of placing their original order.

Trial Period and Warranty Details

Spindle offers a 365-night sleep trial for the Natural Latex Mattress.

The trial carries a recommended break-in period of 60 nights. Until 60 nights have elapsed, Spindle will work with customers to correct comfort and support issues with the mattress.
Spindle does not accept mattress returns. To receive a full refund during the trial period, remove all tags and send the company photographic proof the mattress has been donated to charity.
Spindle offers a program known as the 60-Day Price Guarantee. For up to 60 days after their original order, customers will receive a partial refund if Spindle lowers the sticker price of their mattress.

Spindle offers a 10-year warranty for the Natural Latex Mattress.

This warranty is completely non-prorated.
Excessive sagging is considered a defect under this warranty, and may qualify for a free layer replacement. Other issues like normal wear and tear or physical damage caused by the owner are not covered.
In addition to the warranty, Spindle offers the 25-Year Comfort Life Program. Owners may replace any latex layer with a new layer for up to 25 years after making their initial purchase. Currently, Spindle provides a 30% discount per layer for anyone covered under this program.
This warranty is non-transferable, and only applies to original owners who buy their mattress directly from Spindle or an authorized retailer.
Company Information
Customer Service

8 out of 10 customers have been satisfied with Spindle, regardless of whether or not they enjoyed the Natural Latex Mattress.

Company History

Spindle has been in business since 2013.

Physical Stores

Spindle does not operate any brick-and-mortar locations, nor is the mattress sold in any physical stores.

Contact Spindle

Find Spindle on Social