Meet Our Testing Team

Keith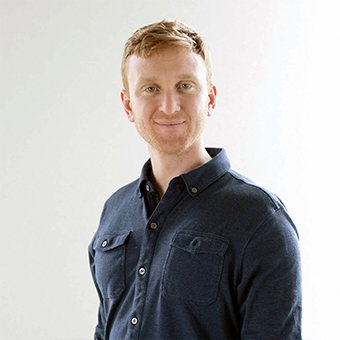 Jackson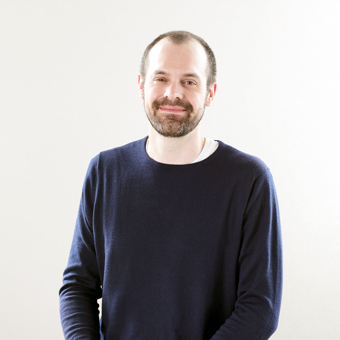 Brad

Jeremy
Recommended for...
Back and side sleepers under 230 pounds. The Yaasa has broad appeal for many sleepers, but it's particularly suitable for light and average weight back and side sleepers. Its lightly contouring surface prevents pressure points, while supportive pocketed coils allow for excellent spinal alignment.
Couples. With good scores in motion isolation, edge support, and suitability for sex, the Yaasa is built to be shared.
Anyone in need of substantial pressure relief. The Yaasa offers high-performing pressure relief with a balanced feel, which may appeal to people with joint or back pain.
Not Recommended for...
People who sleep on their stomach. Our stomach-sleeping testers enjoyed the Yaasa, but ultimately found that it didn't offer them sufficient support for their needs. While the bed may be comfortable for a short time, over time it may aggravate stiffness due to the lack of appropriate pelvic support.
Customers looking for highly-contouring memory foam. Although the Yaasa includes memory foam in the comfort system of both firmness levels, this 2-inch thick layer is too shallow for deep contouring. Those looking for that characteristic memory foam feel may prefer a hybrid with thicker comfort layering, or an all-foam model.
Ratings Summary
Tuck's testing team conducted an extensive evaluation of the Yaasa Mattress. Our review and rating process consists of three parts: in-house evaluation, external sleep testing, and data collection of verified owner experiences. To learn more about our review process, read our methodology here.
Our performance criteria and ratings for the bed are listed in the table below.
As you can see, the Yaasa performed well in our testing process, receiving no score lower than three stars in any category. However, it still has unique benefits and drawbacks, as we'll explain below in our in-depth look at the mattress's performance and how we came to our conclusions.
Sleep Position Ratings
As part of our ratings process, we evaluated the Yaasa Mattress across different body types and preferred sleep positions. In addition to physical testing, we surveyed our sleep expert team and analyzed reviews from verified mattress owners and customers. Our findings are listed in the table below.
For more information on sleeping positions please see our guides for side, back, stomach, and combination sleepers.
How Is the Yaasa Mattress Constructed?
Cover
Tencel lyocell, a fabric made from sustainable natural fibers, is used to make the Yaasa's soft and breathable cover. These qualities are enhanced by Yaasa's use of phase-change molecules, which are designed cool sleepers by 'using up' heat energy through changing their structure.
Although the integrated cover cannot be removed for washing, Tencel repels stains better than cotton and is easily spot-cleaned.
Comfort Layers
Both of Yaasa's firmness options have 3-inch, dual-layer comfort systems which balance support with lightly contouring pressure relief.
The first comfort layer is made from two inches of gel memory foam, infused with titanium for both its microbial and heat-conducting qualities. This is followed by a 1-inch layer of high-density polyfoam, which creates a stable, supportive sleeping cradle beneath lightly contouring, pressure-relieving memory foam.
Support Layers
The Yaasa's support system consists of an 8-inch layer of pocketed coils, followed by a 1-inch stabilizing base of high-density polyfoam, which is a standard construction for hybrid mattresses.
The pocketed coils are individually encased, allowing for better motion isolation and pressure relief than traditional innersprings. Due to fewer connections and thicker coils, this system also tends to be quieter than an innerspring. Similarly, pocketed coils are more durable and have better edge support than most all-foam support cores.
Mattress Height
At twelve inches tall, the Yaasa is above-average for a hybrid bed. This high profile allows for both the foam comfort layers and pocketed coil support core to be substantial, contributing to the balance of conforming and support that this bed provides.
Product Name
Firmness Options
Thickness
Support Core Components
Comfort Layer Components
Cover Components
Yaasa Mattress 'Soft'
4 (Medium Soft)
12″
8″ Pocketed Coils
1″ HD Polyfoam
2″ 'Cooling Infinity' Gel Memory Foam
1″ HD Polyfoam
Tencel® lyocell
Yaasa Mattress 'Firm'
6.5 (Medium Firm)
What Are the Firmness and Feel Like?
Yaasa's two firmness models — medium-soft and medium-firm — both have a different feel, with each appealing to a different set of sleepers. Both mattress models share a distinct hybrid feel, with responsive support from the pocketed coils and some amount of contouring in both cases, but the details vary between them.
The medium-soft option has more contouring, with the slightly softer memory foam cradle offset by the supportive polyfoam layer for less sinkage. For lightweight sleepers, as well as some sleepers over 130 pounds, this model provides a balanced feel of sleeping both 'in' and 'on' the mattress.
Most average weight and heavier sleepers are likely to prefer the medium-firm Yaasa, as it provides them with better support. While there is still significant pressure relief from the whole of the comfort system, this option has less contouring and offers a more 'floating' sensation of sleeping 'on' the mattress.
Ratings Breakdown
Performance Ratings
In the next section, we'll take a closer look at how the Yaasa mattress performed in our sleep category ratings. To rate a mattress, we analyze a wide range of data from our testing process, our sleep-testing team, and verified Yaasa owners.
Durability
While the Yaasa is relatively new to the market, we're able to estimate a bed's durability by analyzing what we know of the materials it's made of, as well as what we learn about it during the testing process.
The Yaasa is well-constructed, but its memory foam comfort layer is, like all memory foam, susceptible to developing body impressions over time. This is a common concern for hybrid mattresses containing foam, and we estimate the Yaasa to have an average lifespan for a hybrid, or six to seven years.
Motion Isolation
Some hybrids struggle with providing adequate motion isolation for couples, but the Yaasa performed very well in this category. Testers reported feeling a slight disturbance when their partner climbed into bed, while changing position caused barely any referred movement. Even our testers who are light sleepers did not wake during the night due to movement.
During testing, we determined that the Yaasa's above-average motion isolation is likely due to two factors.
The comfort system does the majority of the heavy lifting in this category, particularly the 2-inch memory foam layer. Memory foam has high point elasticity, allowing it to curve around weight without disturbing the rest of the bed.
For both firmness levels, the pocketed coils were also able to compress beneath weight without disturbing neighboring coils. This allows for both better support and improved motion isolation.
Off-Gassing
After they finished unboxing the Yaasa, our testers found it to have a noticeable off-gassing scent. However, this began to dissipate immediately, and within 12 hours was only noticeable very close to the mattress. By 24 hours the scent had faded even further, and it was entirely gone within 48 hours of unboxing.
Off-gassing is caused by the breakdown of volatile organic compounds (VOCs). Though their odor can be unpleasant, VOCs are relatively harmless and, once broken down, are no longer in your mattress.
Pressure Relief
Our testing team was impressed by the pressure-relieving capabilities of both the medium-soft and medium-firm Yaasa models. In-house pressure mapping indicated that both comfort systems were able to evenly distribute weight with minimal pressure points, so long as the firmness level matched a sleeper's needs.
These results were backed up by our sleep-testers, who reported that both firmness options deliver soothing pressure relief with balanced to minimal contouring. Side sleepers below 230 pounds were particularly impressed, as they found that their curves were well-supported for good spinal alignment, in addition to the mattress protecting vulnerable points at their shoulders and hips.
Temperature Neutrality
Even our sleep testers who tend to sleep hot found that the Yaasa was able to offer them a reasonably cool night's sleep.
Memory foam sleeps warmer than other materials due to limited airflow. However, the Yaasa uses gel-infused memory foam, which is thought to retain less heat, and has a breathable cover incorporating cooling phase-change materials.
Edge Support
During testing, our team found that the Yaasa has average edge support for a hybrid bed. Sitting on its edge caused a medium amount of compression — more so for heavier testers — though with only a small amount of motion transfer.
Testers who laid close to the edge found that it did not offer adequate support for a full night of sleep, though only our testers above 230 pounds experienced feeling as though they might roll off.
Pocketed coil hybrids like the Yaasa tend to have better edge support than all-foam mattresses, but they still have their faults. While few people are likely to be bothered by the Yaasa's edge support, heavier sleepers and those with mobility concerns may prefer a bed with a higher score in this category.
Noise
The Yaasa scored about average for a hybrid bed among our sleep testers. Though pocketed coils are quieter than innersprings, testers were able to hear a slight creak when climbing into bed, or while changing position.
These sounds were quiet in a new bed, and not enough to bother any of our testers. However, mattress noise levels can sometimes increase over time. This is unlikely to bother the majority of sleepers, but is something to keep in mind.
Sex
The Yaasa's responsive pocketed coils allow it to offer better suitability for sex than some of its competitors. Though let down somewhat by its memory foam, which tends to reduce responsiveness and make it more difficult to change position, the mattress's suitability for sex is high enough for the majority of couples.
Sleeper Ratings
Below, we'll cover how the Yaasa performed in different weight categories.
Body shape and sleep position preference both play crucial roles in finding the right mattress, with lighter sleepers generally preferring softer mattresses and heavier sleepers preferring firmer options. In order to stay as objective as possible, we sleep-test all mattresses with a diverse group of testers in terms of sleep position and body type.
Lightweight Sleepers – Less than 130 lbs.
Our lightweight sleep-testers, particularly side and back-sleepers, gave the Yaasa some of its most glowing reviews. For this weight category, the medium-soft firmness option is most suitable, with the proper balance of pressure relief and support. Softer sleep surfaces are crucial here, since lightweight people compress materials less and tend to find beds subjectively firmer than their heavier peers.
Side-sleepers of all weights require more pressure relief, since uncomfortable pressure points easily form at the shoulder and hip, and spinal alignment can distort without adequate support around curves. Back sleepers, on the other hand, require a balance of lower back support and overall pressure relief. For both of these sleep positions, the Yaasa was close to ideal.
However, stomach-sleepers of this weight found that the Yaasa, while still offering a good night's sleep, failed to offer them the ideal amount of pelvic support for good spinal alignment.
Average Weight Sleepers – 130 to 230 lbs.
As with our lightweight sleep-testers, side and back-sleepers between 130 and 230 pounds found the Yaasa provided them with a comfortable, well-supported, pressure-relieving sleep. Both groups found the mattress performed above-average, while minimizing next-day stiffness.
Stomach-sleepers agreed to an extent, though they also reported that the softer mattress lacked enough support for their hips and lower back, while the medium-firm option cause shoulder discomfort.
Firmness preferences sometimes vary among average weight sleepers, but we found trends among our testers. Overall, those on the lighter end of this category tended to prefer the medium-soft Yaasa, particularly side-sleepers close to 130 pounds, while the majority found the medium-firm model more suitable.
Heavyweight Sleepers – More than 230 lbs.
While the Yaasa's medium-firm model provided our heavier testers with a good sleep experience overall, it wasn't perfectly suitable for any sleep position in this weight category.
Stomach-sleepers above 230 pounds shared the concerns of their lighter peers, as even the firmer model lacked adequate support for their hips. Side-sleepers also experienced some next-day stiffness from an overall lack of support. These reports were also echoed by back-sleepers in this group.
Though the Yaasa may be comfortable for one night, or several, sleepers over 230 pounds are likely to prefer a firmer mattress better suited to their needs.
Pricing and Discounts
Twin $899
Twin XL $949
Full $1,099
Queen $1,299
King $1,499
Cal King $1,499
Yaasa Coupons and Promos
Save $100 on ANY Yaasa Adjustable Bed and Mattress
Use code: TUCK100
How Does the Yaasa Mattress Compare to Other Beds?

Since our testing process is repeated for every mattress we review, we're able to accurately compare their similarities and differences. In this section, we'll compare the Yaasa against the Yaasa ONE, as well as similar mattresses from other manufacturers.
Yaasa Mattress vs. Yaasa ONE
In addition to their flagship Yaasa mattress, Yaasa Studios also offers the Yaasa ONE hybrid. Intended to be used as part of their Yaasa ONE Sleep System, the ONE is available for free with the purchase of the Yaasa Adjustable Bed. While similar to the Yaasa mattress in some ways, the ONE has a thinner profile and  a single medium-firm (6.5 out of 10) design.
Beneath the same Tencel lyocell cover as the Yaasa, the ONE's comfort system includes a 0.75-inch layer of gel memory foam and a 2-inch layer of high-density polyfoam. While the polyfoam still provides enough pressure relief to suit the average sleeper, this lightly-contouring design provides a much different feel than even the medium-firm Yaasa.
For its support core, the ONE pairs 6 inches of pocketed coils with 2 inches of high-density polyfoam, a slightly different construction than the Yaasa.
Overall, the ONE offers lower performance than the Yaasa, though at a lower price-point and with a different feel. The single firmness level also makes the ONE significantly less suitable for lightweight sleepers, though sleepers in other weight categories may enjoy its balanced support.
Yaasa Mattress vs. Brooklyn Bedding Signature
Previously known as the #BestMattressEver, the Brooklyn Bedding Signature is a hybrid mattress with excellent performance for its price point. Like most Brooklyn Bedding mattresses, the Signature is available at three firmness levels — soft (3.5), medium (5.5), and firm (7.5) — making it more customizable than the Yaasa.
The two mattresses also use different materials, though they share the usual similarities of hybrids. The Signature's cover is cotton-topped quilted polyfoam, making it less breathable but more cushiony than the Yaasa's Tencel. For its comfort system, the Signature features a 2-inch layer of responsive, gel-infused polyfoam, as well as a further 2 inches of gel polyfoam as a transitional layer.
This build is consistent across the different firmnesses, in comparison to the Yaasa's significant, but thoughtful, redesign. Similarly, all Signature models have a support core which consists of a 6-inch layer of pocketed coils and a 1-inch layer of high-density foam, for a total height of 11.5 inches.
Given the Signature's range of firmness options, it came as no surprise when our testing showed its suitability for almost all sleepers. The Signature also performed extremely well in our sleep category testing, receiving four stars in all but Noise.
Read our full Brooklyn Bedding Signature Mattress Review. 
Yaasa Mattress vs. Allswell Luxe
The Walmart-owned Allswell line includes the Allswell Luxe, a medium-firm (6.5 out of 10) hybrid with superb support for sleepers over 230 pounds. While it underperforms the Yaasa in sleep categories like motion isolation and pressure relief, the Luxe also has its own strengths in the form of superior edge support, suitability for sex, and temperature neutrality.
Instead of Tencel, the Luxe's cover is made from a soft and stretchy polyester-Spandex blend. The sleeping surface is also quilted with 1 inch of gel-infused memory foam, to provide a cushiony touch despite the mattress's overall firmness.
For its comfort system, the Luxe features a 2-inch layer of firm, copper-infused memory foam. This is not only designed to sleep cooler than most memory foam due to copper's heat-conducting qualities, but also contours significantly less than softer options. A 1-inch transitional layer of high-density polyfoam is then followed by the bed's support core, which is 8 inches of pocketed coils.
Though potentially less appealing to both lightweight sleepers and those in need of pressure relief, the Luxe is still a high-performing mattress which some heavier sleepers may prefer to the Yaasa.
Read our full Allswell Luxe Mattress Review.
Yaasa Mattress vs. Saatva Mattress
Though a luxury innerspring rather than a true hybrid, the Saatva may appeal to those who appreciate the Yaasa but are interested in an innerspring design. As it is available in three firmness options of medium-soft (4 out of 10), medium-firm (6), and firm (7), the Saatva is also suitable for a slightly wider range of sleepers than the Yaasa. Customers can also choose between two 11.5-inch and 14.5-inch thicknesses.
Like the Yaasa, the Saatva's construction differs among the three firmness models. All share the same 100 percent organic cotton cover, with a dacron-fiber and polyfoam Euro-top for a plush touch regardless of firmness. However, the comfort systems vary.
All include micro-coils, for a coil-on-coil design against the innerspring which allows for responsive support and a balanced feel. In the medium-soft model, this is topped with a total 3.5 inches of polyfoam and memory foam. The medium-firm and firm designs, on the other hand, have only a 0.6-inch layer of polyfoam and a 0.4-inch layer of memory foam.
The Saatva uses bonnell coils for its support system. The thickness of this layer depends on the chosen mattress thickness, and is 4 inches in the 11.5-inch model and 7 inches in the 14.5-inch model.
Read our full Saatva Mattress Review.
Yaasa Mattress vs. Casper Hybrid
Casper is one of the leading online mattresses manufacturers, and they launched their Casper Hybrid line in spring of 2019. While its single firmness level of medium (5.5 out of 10) makes it suitable for a more specific range of sleepers than the Yaasa, the Casper has a very different feel which may appeal to customers in search of greater pressure relief.
One of the Casper Hybrid's major features is its use of thick, high-quality foam to provide top-tier pressure relief and the feeling of sleeping 'in', rather than 'on', the mattress. Beneath its polyester cover is a 4.5-inch thick comfort system made from layers of polyfoam, memory foam, and zoned transitional polyfoam, which evenly distribute weight with a closely-conforming cradle.
Like the Yaasa, the Casper Hybrid's support core pairs pocketed coils with a high-density polyfoam base, though the Yaasa's pocketed coil layer is two inches thicker.
Due to its closer-conforming, less resilient foam layers, the Casper Hybrid has a less bouncy feel than the Yaasa, as well as many other competing hybrids. This is balanced by its other benefits, and its pillowy feel and excellent pressure relief may win over those unsuited to the Yaasa.
| | | | | | | |
| --- | --- | --- | --- | --- | --- | --- |
| | | | | | | |
| MATTRESS TYPE | | | | | | |
| PRICE RANGE | | | | | | |
| FIRMNESS | | | | | | |
| AVAILABILITY | | | | | | |
| SLEEP TRIAL | | | | | | |
| WARRANTY LENGTH | | | | | | |
Yaasa Studios FAQ
Sleep Trial

100 nights

Shipping

Compressed, roll-packed, and shipped in a box

Warranty

10 years

Made In

USA
Where Can I Buy the Yaasa Mattress?

The Yaasa can be purchased online at the Yaasa Studios website, or in-person at either Yaasa's showroom in Santa Barbara or Sleep Sherpa showrooms in Minnesota and Chicago.

Where Do They Ship?

The contiguous U.S. only.

White Glove Delivery?

Yaasa doesn't offer White Glove delivery at this time.

Old Mattress Removal?

Yaasa does not offer old mattress removal with any orders.

Full Delivery Policy

Delivery Policy

The delivery policy for Yaasa is as follows:

Shipping is free for all customers. Most mattresses reach their destination within three to five business days of the original order.
Although customers in Alaska or Hawaii cannot order mattresses on the Yaasa website, they may contact the company for special arrangements.
Those who need to make changes to their delivery information must contact Yaasa immediately; changes cannot be made once the mattress has shipped.

Trial Period and Warranty Details

Trial Period and Guarantee

Yaasa offers a 100-night sleep trial for the Yaasa Mattress.

This sleep trial requires a 30-night break-in period. Customers may not return their mattress for a full refund until at least 30 nights have elapsed.
Exchanges are also available during the sleep trial. Each customer is allotted one exchange.
In the event of a return, Yaasa will issue a full refund and coordinate complimentary mattress pickup from the customer's residence.

Warranty

Yaasa offers a 10-year warranty for the Yaasa Mattress:

This warranty is partially prorated.

During the first five years of ownership, Yaasa will replace or repair defective mattresses at no extra cost to the owner.
Beginning in year 6, Yaasa will issue 'warranty credits' to owners whose mattresses develop defects. A warranty credit may be used toward the purchase of a new mattress. In years 6 to 7, a 60% warranty credit will be issued; in years 8 to 9, a 50% credit will be issued; and in year 10, a 40% credit will be issued.

Warranty coverage begins on the date of purchase.
The warranty will be voided if the mattress is not removed from its packaging within 14 days.
The warranty will cover the following defects:

Visible sagging or indentations in the sleep surface measuring one and a half inches (1 1/2″) or deeper.
Loose, broken, or protruding coils.

The warranty will not cover the following:

Sagging or indentations that do not measure one and a half inches (1 1/2″) or deeper.
Repair or replacement requests that occur due to changes in the owner's comfort or firmness preferences once the 100-night trial has expired.
Burns, cuts, tears, stains, and other types of physical damage resulting from misuse, neglect, or improper support.

This warranty (including warranty credits) is non-transferable. It is exclusively offered to original owners who purchase their mattress from Yaasa or an authorized retailer. Those who buy or acquire their mattress from the original owner will not qualify for warranty coverage.
Company Information
Customer Service

8 out of 10 owner experiences show that customers have had a positive experience with Yaasa, irrespective of whether or not they liked their mattress.

Company History

Yaasa first launched in 2016.

Physical Stores

Yaasa operates one brick-and-mortar showroom in Santa Barbara, CA.

Contact Yaasa

Find Yaasa on Social Media