Meet Our Testing Team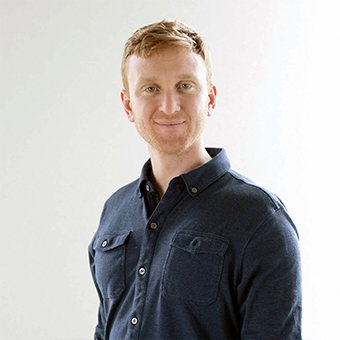 Jackson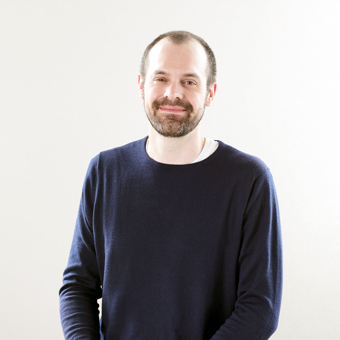 Brad

Keith
Recommended for...
People who sleep warm or cold. Thanks to its active heating and cooling and built-in climate sensors, the Pod Pro offers some of the most advanced temperature controls among mattresses sold today.
Couples. The Pod Pro allows sleep partners to customize the temperature for their side of the bed, making the mattress ideal for couples with differing preferences. The bed also isolates motion very well and does not make any noise, so it shouldn't cause any major sleep disruptions.
Those who enjoy tracking sleep data. Integrated sensors in the cover track sleep patterns and movements, as well as heart rate, breathing, and other biometric factors. Owners can access the Eight Sleep app each morning to receive their daily sleep score.
Not Recommended for...
Sleepers who enjoy the feel of a responsive mattress. HThe Pod Pro is an all-foam model with a medium feel, and it lacks the springiness of firmer and more supportive mattresses, such as those built with coil systems.
Shoppers on a budget. Given its advanced features, the Pod Pro will be a valuable investment for many sleepers – but its sticker price is quite high, and the mattress will be too expensive for some.
Ratings Summary

Tuck's testing team conducted an extensive evaluation of the Eight Sleep Pod Pro mattress. Our review and rating process consists of three parts: in-house evaluation, external sleep testing, and data collection of verified owner experiences. To learn more about our review process, read our methodology here.
Our performance criteria and ratings for the bed are listed in the table below.
The Eight Sleep Pod Pro performs exceedingly well in the temperature neutrality and pressure relief categories, though it has earned lower ratings for edge support and sex. Read below to see how we came up with these ratings.
Sleep Position Ratings
As part of our ratings process, we evaluated the Eight Sleep Pod Pro mattress across different body types and preferred sleep positions. In addition to physical testing, we surveyed our sleep expert team and analyzed reviews from verified mattress owners and customers. Our findings are listed in the table below.
For more information on sleeping positions please see our guides for side, back, stomach and combination sleepers.
| | | | |
| --- | --- | --- | --- |
| Weight | Light | Average | Heavy |
| Sleep Position | Less than 130 LBS | 130 LBS - 230 LBS | Greater than 230 LBS |
| Side | | | |
| Back | | | |
| Stomach | | | |
How Is the Eight Sleep Pod Pro Constructed?
Cover
The Pod Pro's various technology features are built into its cover, which is also known as the "Active Grid." These include the narrow water tubes connected to the Hub that heat and cool both sides of the bed, climate control sensors to automatically adjust the mattress temperature, and biometric sensors to track sleep data and generate a nightly score for owners. Despite these added components, the cover is not particularly bulky or uneven.
The Pod Pro's Active Grid cover also includes 1 inch of polyfoam padding sewn into the fabric, resulting in a plush, pillow-top feel for the mattress. The original Pod, which does not feature this padding, feels slightly firmer by comparison.
The cover is equipped with a cord that connects to the Hub. This cord measures approximately 6 feet long.
Comfort Layers
The Pod Pro contains a top 2-inch comfort layer of AirFlow polyfoam, followed by a 1-inch memory foam comfort layer. The polyfoam adapts to the body while maintaining a somewhat responsive feel, while the memory foam provides deep contouring. These materials together create a medium feel for the Pod Pro. Sleepers weighing more than 230 pounds may sink a bit too deeply, but lighter individuals should experience close conforming and even weight distribution.
Transitional Layer
The Pod Pro also includes a 4-inch transitional layer of dense polyfoam. This component helps to prevent sleepers from sinking too deeply into the mattress and coming into contact with the support core – though as we discovered, those who weigh more 230 pounds are likely to sink a bit too much.
Support Layers
The Pod Pro's support core consists of 4 inches of high-density polyfoam. This layer provides stability for the entire mattress and works with the transitional layer to keep sleepers on an even plane. The base polyfoam also reinforces the edges a bit, but owners will still notice some deep sinkage – especially if they weigh more than 230 pounds.
Additional Technological Components
The Hub is an external reservoir that rests on the floor and connects to the thin tubes built into the cover. It measures 6 inches wide, 14.75 inches long, and 15 inches high.
Owners can use the Eight Sleep app program their mattress temperature anywhere between 55 and 115 degrees Fahrenheit (12.8 to 46.1 degrees Celsius). The Hub should not leak, but owners are encouraged to keep an eye on the reservoir in case spillage occurs. The water should be changed out every two to three months.
The cover also includes climate sensors that track temperature changes in the sleeper's body and their bedroom environment. The mattress will automatically adjust temperatures if the bed becomes excessively hot or cold. Otherwise, owners must make temperature adjustments using the Eight Sleep app, which is free to download.
The app also offers advanced data tracking for a wide range of sleep factors, including time awake and asleep, light and deep sleep cycles, and position changes. Additionally, a new feature of the Pod Pro is its advanced heart rate variability (HRV) tracking, which monitors heart and breathing rates, and other health-related metrics. Owners can request daily health scores with a similar format as the sleep scores.
The app offers other features, as well. These include a white noise machine to aid with sleep onset, and thermal and audible alarms. Another new feature of the Pod Pro is a built-in wake-up alarm that delivers a gentle vibration at the chest level. Lastly, the Eight Sleep app can be integrated with thermostats, coffee makers, and other smart devices in the owner's home.
One important aspect to note is that couples must choose one side of the mattress and stick with it in order to receive customized data results. Swapping sides of the bed may result in incorrect data-tracking and scoring.
Mattress Height
The Pod Pro measures 12 inches thick, making it a high-profile model. Thanks to its above-average height, the mattress does not sacrifice comfort layer thickness in order to provide a strong support system. As a result, the Pod Pro offers a balance of body-contouring and support.
Product Name
Firmness Rating
Thickness
Support Core Components
Comfort Layer Components
Cover Components
External Components
Eight Sleep Pod Pro
5 (Medium)
12″
4″ HD Polyfoam
2″ AirFlow Polyfoam
1″ Memory Foam
4″ Transitional Polyfoam
"Active Grid" Polyester and Cotton Cover with Climate and Biometric Tracking Sensors
1″ Polyfoam Padding
"Hub" External Reservoir
6W" x 14.75L" x 15H"
What Are the Firmness and Feel Like?
At 5 out of 10, the Eight Sleep Pod Pro is considered medium in terms of firmness. The bed's polyfoam-padded cover and adaptive comfort layers deliver a close body contour, though the polyfoam is also somewhat responsive and offers a subtle surface bounce. Most lightweight and average weight sleepers will feel reasonably comfortable, but those who weigh more than 230 pounds may sink a bit too much.
When evaluating the mattress, our testers could not feel the Active Grid components through the cover, so owners won't need to worry about unevenness on the surface.
Ratings Breakdown
Performance Ratings
Next, let's take an in-depth look at our performance ratings for the Eight Sleep Pod Pro mattress. These ratings are based on findings from our internal and external testing teams, along with verified customer and owner experiences.
Durability
The Pod Pro debuted in spring 2020, and we haven't had enough time to test this model against the average mattress lifespan of six to eight years. Therefore, our durability rating for the Pod Pro is based on its quality of materials and design, as well as Eight Sleep's reputation.
The Pod Pro is an all-foam mattress with a medium feel, so owners will probably notice some softening and loss of support over time. This can lead to sagging and body impressions in the surface that affect how comfortable the mattress feels. We expect the mattress to perform for about six and a half to seven years before a replacement is needed. This estimated lifespan is on par with the average all-foam model. Owners can preserve their mattress to some extent by rotating it head-to-foot every three to six months.
Since the Pod Pro is a smart mattress, customers should also take the technology components into account. The Active Grid and Hub are covered under a separate two-year warranty. If owners experience issues with these features after owning the mattress for two years, they may be costly to repair or replace.
Motion Isolation
Two of our testers evaluated the Pod Pro for motion isolation by lying side by side on the mattress. One tester moved around while the other felt for their movement transferring across the surface. During these tests, the Pod Pro demonstrated very good motion isolation. This can be attributed to its plush foam comfort layers; the polyfoam is somewhat responsive, but the surface is not too bouncy and movement shouldn't spread to other areas of the mattress. The underlying memory foam layer also absorbs motion very well.
The Active Grid did not affect the Pod Pro's motion-isolating abilities. We recommend this mattress for anyone who tends to wake up when their sleep partner changes positions or gets on and off the mattress.
Off-Gassing
Our testers noted some initial off-gassing odor after unboxing the Pod Pro. New all-foam mattresses often emit these smells, which many liken to rubber or plastic. They can be overwhelming at first – but in the Pod Pro's case, these smells dissipated rather quickly. We don't expect this mattress to release major off-gassing after two or three days. If odors persist, try placing the mattress in a well-ventilated room for another day or two.
Pressure Relief
To evaluate pressure relief for the Pod Pro, our testers took turns lying on the mattress with sensors that track pressure buildup in sensitive areas of the body, such as the shoulders and hips. They also switched sleep positions to see if pressure increased or decreased on their sides, back, or stomach.
The Pod Pro has a medium feel, and the comfort layers adapt and contour to the body rather closely. As a result, the mattress provides ample cushioning and promotes spinal alignment for side sleepers, while alleviating pressure and maintaining an even surface for back and stomach sleepers. While our testers who weigh more than 230 pounds sank somewhat deeply and felt extra pressure, those in the lightweight and average weight groups experienced a comfortable contour and very good pain and pressure relief throughout the body.
The Smart Grid's technology components can't be felt through the cover and should not impact pressure relief for any sleepers.
Temperature Neutrality
Temperature neutrality is the Pod Pro's major strength. Many mattresses sleep cool or warm because of their material compositions, but the Pod Pro offers active heating and cooling thanks to its Hub and Smart Grid components. Owners can program both sides of the bed between 55 and 115 degrees Fahrenheit (12.8 to 46.1 degrees Celsius), and the mattress will automatically adjust these settings based on sleeper body temperature and other factors, such as outside weather and humidity levels.
The Pod Pro's settings are controlled using the Eight Sleep app, which is user-friendly and free to download. Anyone who sleeps hot or cold should be able to find a reasonable temperature setting on the Pod Pro, given its wide range of options.
Edge Support
To evaluate the Pod Pro for edge support, our testers sat along the perimeter just as an owner might do when getting on and off the mattress. They also took turns lying near the edges to check for feelings of "roll-off," which commonly occur on beds with weaker perimeter support.
The Pod Pro demonstrated fair edge support during these tests. All of our testers noticed some sinkage, but the issue was most problematic for those who weigh more than 230 pounds. This can be attributed to the bed's medium surface feel, as well as its all-foam construction. Softer foam beds are especially susceptible to deep sinkage, and this issue can worsen over time as the mattress materials begin to deteriorate. Regularly rotating the mattress can minimize sinkage to some extent.
Noise
The Pod Pro's foam layers are all completely silent when bearing weight. This is a common characteristic for all-foam models. Additionally, the Hub and Smart Grid components do not produce any sort of discernible noise, so sleepers won't need to worry about any disruptions from this mattress.
Sex
Every couple has different opinions when it comes to the best mattress for sex, but most prefer a responsive surface with some light conforming. Springiness ensures easy movement across the mattress, while a gentle contour provides good traction that allows couples to maintain one position for prolonged periods.
The Pod Pro certainly conforms enough to deliver consistent traction, but couples who prefer responsive beds for sex probably won't find this model bouncy enough. The lack of edge support can be another issue. Since the perimeter is susceptible to deep sinkage, couples may feel confined to the middle of the mattress.
Sleeper Ratings
Body shape, weight, and sleep position preference can all impact which mattress is most suitable for any given sleeper. In order to remain objective, all the beds we review are sleep-tested by a diverse team encompassing many weight categories and sleep position preferences.
Lightweight Sleepers – Less than 130 lbs.
The best sleeper ratings for the Pod Pro came from our testers in the lightweight group. The mattress is well-suited to sleepers weighing less than 130 pounds because it offers a plush feel and close body-contouring. People in this weight group often prefer softer mattresses because they sink deeply beneath the surface and feel the bed's conforming effects. Firmer models tend to feel stiff by comparison.
The foam-padded cover provides ample cushioning for the shoulders and hips of lightweight side sleepers, which in turn can align the spine and reduce pressure throughout the body. Back and stomach sleepers weighing less than 130 pounds enjoyed the Pod Pro because the foam conforms to their body and alleviates pressure without sinking excessively. All in all, we highly recommend this mattress for anyone in the lightweight group regardless of their sleep position – provided they enjoy close body-conforming.
Average Weight Sleepers – 130 to 230 lbs.
Our average weight testers were a bit more mixed than their lightweight counterparts when it came to the Pod Pro. Side sleepers weighing between 130 and 230 pounds report excellent contouring and pressure relief. They didn't sink too much around the shoulders and hips, and this helped to maintain even spinal alignment. Back sleepers in this weight range also felt very comfortable on the mattress, though they felt more sinkage beneath the torso and waist than our lighter testers who sleep on their backs.
For stomach sleepers in the average weight group, the mattress provided good overall stability but they still felt a fair amount of sinkage between the shoulders and hips. This is a common issue for stomach sleepers. Since many people carry a disproportionate amount of weight in their midsection, sleeping face-down can cause some areas of the body to sink more than others.
Heavyweight Sleepers – More than 230 lbs.
Ratings for the Pod Pro were less favorable from our heavyweight testers. The most common complaint is that the mattress feels too soft and conforms too closely to support their bodies. Side sleepers weighing more than 230 pounds sank a bit around the shoulders and hips, and this affected spinal alignment to a minor extent – but overall, they found the mattress reasonably comfortable.
Back sleepers in this weight group awarded the mattress a "good" rating, as well. Although the surface was not as even as they would have liked, they didn't sink too much or feel an excessive amount of added pressure. Stomach sleepers in the heavyweight group experienced more sinkage than their back sleeping counterparts – and for some, this issue negatively affected how comfortable the mattress felt. A firmer, more supportive mattress will probably be a better fit for stomach sleepers who weigh more than 230 pounds.
Pricing and Discounts
Full $2,795
Queen $3,095
King $3,495
Cal King $3,495
Eight Sleep Coupons and Promos
Save $150 on an Eight Sleep Pod Pro.
Use code = TUCK150
Eight Sleep Mattress FAQ
Sleep Trial

100 nights

Shipping

Free, compressed in a box

Warranty

10 years, nonprorated

Made In

USA
Where Can I Buy Eight Sleep Mattresses?

Eight Sleep Pod Pro mattresses are available only online (through the Eight Sleep website) or at the company's NYC showroom.

Where Do They Ship?

Eight Sleep ships within the contiguous U.S. only.

White Glove Delivery?

Eight Sleep does not offer White Glove delivery at this point in time.

Old Mattress Removal?

Eight Sleep does not offer old mattress removal with any order.

Full Delivery Policy

The delivery policy for Eight Sleep is as follows:

Standard ground shipping is free for all customers in the contiguous U.S. Eight Sleep does not deliver mattresses to any other locations
Most customers receive their mattress within five to seven business days of placing their original order.

Trial Period and Warranty Details

Trial Period and Guarantee

Eight Sleep offers a 100-night sleep trial for the Pod Pro.

This sleep trial does not require a break-in period. Customers may return their mattress at any point during the trial and receive a full refund.
Eight Sleep covers all return shipping and transportation charges during the 100-night trial.
The sleep trial will be voided if the mattress leaves the contiguous U.S.

Warranty: Eight Sleep offers a 10-year warranty for the Pod Pro, and an additional two-year warranty for the Smart Grid and Hub components:

The warranties are both completely nonprorated.
Eight Sleep will, at its sole option, repair or replace any defective mattress or technology component for as long as the warranty is valid. The company covers repair and replacement costs, but owners must pay all associated shipping charges.
The warranty will cover visible sagging or indentations in the sleep surface measuring one inch (1″) or deeper. The warranty also covers physical flaws in the mattress that cause foams to split or crack despite proper use and handling.
The two-year Smart Grid and Hub warranty warrants against material defects with the cover fabric or zipper assembly, as well as issues with the technology components.
The warranty will not cover visible sagging or indentations in the sleep surface that do not measure one inch (1″) or deeper. Other defects not covered under warranty include repair or replacement requests that occur due to changes in the owner's comfort preferences, or physical damage to the bed or cover material.
This warranty is non-transferable. It is exclusively offered to original owners who purchase their mattress from Eight Sleep or an authorized retailer. Those who buy or acquire their mattress from the original owner or a non-authorized retailer do not receive warranty coverage.
Company Information
Customer Service

8 out of 10 owner experiences show that customers have had a positive experience with Eight Sleep, irrespective of whether or not they liked their mattress.

Company History

Eight Sleep (originally Morphy, Inc.) was founded in 2014 and adopted its current name in 2015.

BBB Rating

Eight Sleep currently holds an 'A+' rating with the Better Business Bureau.

Physical Stores

Eight Sleep operates brick-and-mortar showrooms in New York City and San Francisco.

Contact Eight Sleep

Find Eight Sleep on Social