Meet Our Testing Team

Amelia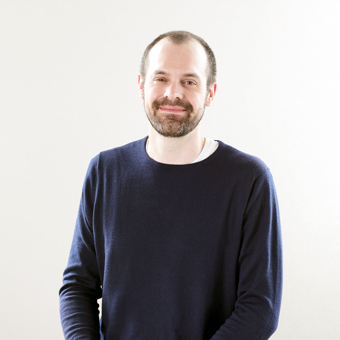 Brad

Keith

Jackson

Lauren
General Overview
Pros
Ability to customize mattress at home with multiple firmness options (Luxi 3-in-1)

Dual firmness option for sizes queen and above (Luxi 3-in-1)

Solid motion isolation (both models)

1,000 night sleep trial

Free shipping in United States

10 year warranty
Cons
Weak edge support (Both Models)

Has the potential to sleep hot (Luxi 3-in-1)

Can be a bit physically taxing to customize mattress for some people
Tuck readers save $250 on the Luxi 3-in-1 mattress.
Use this code at checkout: TUCK250
SAVE $250
Quick Summary
Luxi offers two different mattresses. The Luxi 3-in-1 Adjustable and the Luxi One are both mixed foam mattresses, with the 3-in-1 built for customization at home by the consumer by unzipping the cover and rotating the comfort layers.
Our review of the Luxi mattresses found that the customization option helps the sleeper dial in the perfect configuration for their sleep preferences and body composition. The use of latex in both mattresses gives you a bit more of a bounce in the mattress as opposed to the traditional memory foam feel.
The comfort layers of the mattress do very nice job with the pressure points normally found in the hips and shoulders. The support core using 2.0 PCS polyfoam does well in terms of support for the vast majority of sleepers.
With the TUCK250 coupon, a queen sized 3-in-1 is available just over that $1,000 price point, which is definitely worth considering for a mattress you can customize at home.
Read on for our full review of the Luxi Mattress, including sleeper and performance ratings, who we recommend this bed to, and everything else you need to know about the mattress.
What Type of Sleeper is Best Suited to a Luxi Mattress?
Based on our customer feedback, the Luxi Mattress has received the following grades among sleepers of different weights and preferred sleep positions.
Please note that these ratings are subjective, and that everyone has varying experiences on different mattresses.
Sleeper comfort and spinal support are the most important factors when it comes to selecting a mattress.
For more information on sleeping positions please see our guides for side, back, stomach and combination sleepers.
| | | | |
| --- | --- | --- | --- |
| Weight | Light | Average | Heavy |
| Sleep Position | Less than 130 LBS | 130 LBS - 230 LBS | Greater than 230 LBS |
| Side | | | |
| Back | | | |
| Stomach | | | |
| | | | |
| --- | --- | --- | --- |
| Weight | Light | Average | Heavy |
| Sleep Position | Less than 130 LBS | 130 LBS - 230 LBS | Greater than 230 LBS |
| Side | | | |
| Back | | | |
| Stomach | | | |
As you can see, the Luxi is a solid choice for side sleepers of most weight categories, and performs well for those who sleep on their stomach. The customization options for the Luxi 3-in-1 is an excellent choice for all size sleepers, but we would have a hard time recommending the Luxi One for heavier sleepers.
Luxi Mattress Recommendations
You're looking for a mattress that you can tinker with at home (3-in-1)
You prefer the feel of memory foam – sleeping more "in" than "on" a bed
You tend to sleep on your side and need relief at your hips and shoulders
You have a sleep partner and motion isolation is important to you
Compare Mattresses
How Do the Luxi Mattresses Compare to Other Beds?
As any consumer does with a product they're considering, our mattress assessments naturally involve comparing them with other similar products. Be it composition, firmness, or price, we think it's important to see how the Luxi stacks up to other beds.
The Luxi 3-in-1 is an interesting option for consumers being able to customize their mattress at home. The mattress can be configured to three different firmness options by unzipping the cover and rotating the components.
Check out our selections below if you'd like to see a few comparable mattresses.
Similar Mattress Options
| | | | | |
| --- | --- | --- | --- | --- |
| | Layla Mattress | Nolah Original | Amore Bed | Spindle Mattress |
| MATTRESS TYPE | Foam | Foam | Hybrid | Latex |
| PRICE RANGE | $999 | $949 | $925.00 | $1,499.99 |
| FIRMNESS | 4,7 | 5.5 | 4,5.5,7 | 4,5,6,8 |
| AVAILABILITY | online | online | online | online |
| SLEEP TRIAL | 120 nights | 120 nights | 100 nights | 365 nights |
| WARRANTY LENGTH | Lifetime | 15 Year | 20 Year, Limited | 10 Year, Limited |
| | | | | |
Tap here to see more mattress stats
Mattress Technical Details
What You Need to Know About Luxi Mattresses
Sizing and Pricing
Twin

$899 Luxi 3-in-1

$549 Luxi One

Twin XL

$999 Luxi 3-in-1

$599 Luxi One

Full

$1,099 Luxi 3-in-1

$699 Luxi One

Queen

$1,299 Luxi 3-in-1

$799 Luxi One

King

$1,599 Luxi 3-in-1

$999 Luxi One

Cali King

$1,599 Luxi 3-in-1

$999 Luxi One
Construction and Firmness
The Luxi 3-in-1 is designed to offer three firmness options: Soft (3.5), Medium (5.5), and Firm (7.5). To adjust the firmness, owners simply unzip the cover and rearrange the comfort layer and/or support core components; the firmness will change depending on which layer is on top. The Luxi One is available with one firmness option, Medium Soft, which is equivalent to a 4 on Tuck's 1-10 firmness scale.
The table below includes a more detailed breakdown of components and specifications for both Luxi mattresses.
Firmness is rated on a scale of 1 to 10. For more information on how firmness is calculated, please visit our Mattress Firmness page.
Product Name
Firmness Options
Thickness
Support Core Components
Comfort Layer Components
Cover Components

Luxi 3-in-1

3.5 (Soft)

11″

3 1/2″ 2 PCF Polyfoam (40 ILD)

3 1/2″ 2.5 PCF SMT Memory Foam (20 ILD)




1 1/2″ 2 PCF Polyfoam (30 ILD)




1 1/2″ 4 PCF LuxiTex Synthetic Latex (35 ILD)

1″ 4 PCF Memory Foam (10 ILD)




Quilted Rayon Cover

5.5 (Medium)

11″

3 1/2″ 2 PCF Polyfoam (40 ILD)

1 1/2″ 4 PCF 'LuxiTex' Synthetic Latex (35 ILD)


1 1/2″ 2 PCF Polyfoam (30 ILD)


3 1/2″ 2.5 PCF SMT Memory Foam (20 ILD)

1″ 4 PCF Memory Foam (10 ILD)




Quilted Rayon Cover

7.5 (Firm)

11″

1 1/2″ 4 PCF 'LuxiTex' Synthetic Latex (35 ILD)

3 1/2″ 2 PCF Polyfoam (40 ILD)




3 1/2″ 2.5 PCF SMT Memory Foam (20 ILD)




1 1/2″ 2 PCF Polyfoam (30 ILD)

1″ 4 PCF Memory Foam (10 ILD)




Quilted Rayon Cover

Luxi One

4 (Medium Soft)

9″

5 3/4″ 2 PCF Polyfoam (40 ILD)

1″ 'LuxiTex' Synthetic Latex (35 ILD)




2 1/4″ 2.5 PCF SMT Memory Foam (20 ILD)

1″ 4 PCF Memory Foam (10 ILD)




Non-quilted Rayon Cover
Availability
Luxi mattresses are exclusively available for sale on the Luxi website. The mattresses are not available through any online retailers (including Amazon.com), and Luxi does not operate any brick-and-mortar locations.
Luxi Coupons and Discounts
Sleep Trial

1000 nights

Shipping

Free

Warranty

10 year, limited

Made In

USA
How are the Mattresses Shipped?

The Luxi 3-in1 and Luxi One mattresses are both compressed for shipping.

Where Do They Ship?

Luxi ships mattresses anywhere in the United States including Alaska and Hawaii as well as Canada.

White Glove Delivery?

White glove delivery is not available through Luxi.

Full Shipping Details

Delivery Policy

The delivery policy for Luxi mattresses is as follows:

All Luxi deliveries are coordinated through FedEx.
Luxi mattresses require three to five days for assembly, and then an additional one to five business days for standard shipping. Federal holidays may further delay the expected wait time. Expedited shipping is offered for an additional fee.
Customers should ensure their shipping address is correct and up-to-date when placing their order. The address can be adjusted while the mattress is being assembled, but changes may not be made once it has shipped.
Purchasers with specific delivery date and time requests should contact Luxi to make these arrangements.
Customers in the U.S. do not need to be at home to receive their mattress, but deliveries to Canada will require a customer signature.
Luxi will not ship mattresses to P.O. boxes.

Old Mattress Removal?

Old mattress removal is not available with standard or expedited deliveries, but Luxi works with a partner that can help customers dispose of their existing mattress. Charges for this service vary by location.

Trial Period & Warranty Details

Trial Period and Guarantee

Luxi offers a 1,000-night sleep trial for both mattresses.

There is a mandatory 30-night break-in period. Purchasers must test out the bed for the entire break-in period before they will be eligible for a full product refund.
Luxi will coordinate pickups for all customers who wish to return their mattress and cover all costs associated with retrieving and transporting the item.
Luxi specifies on their website that returns will not be granted if the mattress fails to 'provide medical benefits for medical patients'. Per Luxi: 'LUXI is not a medical device nor do we make any claims that it will produce any specific medical result'.
To initiate a return, contact Luxi using the company's toll-free phone number.

Warranty

Luxi offers a 10-year limited warranty against product defects in both mattresses.

Warranty coverage will begin on the date of original purchase. Luxi will, at their sole discretion, repair or replace all mattresses that are deemed defective for as long as the warranty is valid.
Customers will be responsible for all shipping and transportation costs associated with having a mattress repaired or replaced. If a mattress is deemed defective, then Luxi will refund the customer up to $100 for shipping and transportation charges.
Luxi will repair or replace a mattress within 90 business days of receiving the item.
Replaced or repaired mattresses will be included in the same warranty coverage as the original model; replacing a mattress will not extend the 10-year warranty, and will not result in the creation of a new warranty period. However, upgrading a mattress will result in a new 10-year warranty period that begins on the date when the upgrade is purchased.
The Luxi warranty will cover the following product defects:

Visible indentations in any of the sleep surfaces that measure 1 1/2″ or deeper and do not result from use of an improper foundation.
Physical flaws in the mattress that cause the surface to split or crack despite proper use and support.

The Luxi warranty will not cover the following:

A 'normal increase in softness' of the mattress layers that does not reduce its conforming or pressure-relieving capabilities, or indentations that do not measure 1 1/2″ or deeper. These are considered standard wear and tear.
Burns, cuts, tears, stains, and other types of damage that result from misuse or improper foundational support.

Warranty coverage is exclusively offered to the original owner that has purchased his or her mattress directly from Luxi. The warranty will not be extended to anyone who buys or acquires the mattress from the original owner or another mattress seller.
Company Information
Customer Service

4 out of 10 customers have had a positive experience with Luxi, irrespective of whether or not they liked their mattress.

Company History

Luxi was launched in 2015.

Physical Stores

Luxi does not operate any brick-and-mortar locations.

Contact Luxi

Find Luxi on Social
Other Luxi Sleep Products
Luxi also offers the following sleep products in addition to their mattresses: