Meet Our Testing Team

Lauren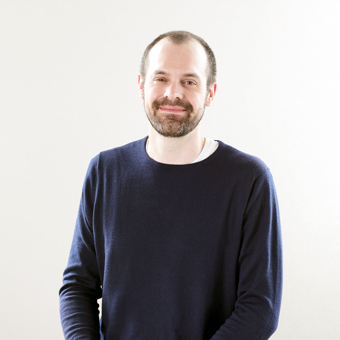 Brad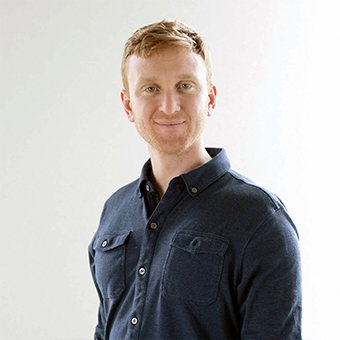 Jackson

Keith
General Overview
Pros
Adjustable in increments and advanced home customization
Longer lifespan than comparable over-the-counter MADs
Adequate airflow to facilitate mouth breathing
Allows lateral jaw movement
Cons
If you have any ill-fitting crowns, bridge, or dentures, it won't work
You can't close your mouth around it completely
Some users say it comes out of their mouth while they're sleeping
Excess drooling and jaw soreness reported at first
Some find the device feels "large" in their mouth
Our readers get 10% off the SnoreRx with code: Tuck
Get Discount
SnoreRx Recommendations
Your tongue blocking your airway is the cause of your snoring

You are willing to cope with possible soreness while your jaw adjusts
Compare Anti-Snoring Mouthpieces
What is SnoreRx and How Does it Work?
There are two types of over-the-counter anti-snoring devices. Both intend to keep your tongue from obstructing your airway, but they approach the problem differently.
Tongue Retaining Devices (TRD) physically restrain the tongue by pressing it down so it can't slide into the throat while you're sleeping on your back.
Mandibular Adjustment Devices (MAD) work by sliding the lower jaw forward and that moves the base of the tongue forward to prevent it from sliding back into the airway.
The SnoreRx anti-snoring device is a MAD. It pushes the jaw forward to keep your airway clear and can be adjusted in tiny increments so that it pushes your mandible enough to keep the throat unobstructed but not so much that it causes ongoing jaw discomfort.
How Does SnoreRx Compare to Other Mouthpieces?
As any consumer does with a product they're considering, our anti-snoring mouthpiece assessments naturally involve comparing them with other similar products. Be it composition, adjustability, or price, we think it's important to see how SnoreRx stacks up to other mouthpieces.
SnoreRx has two primary differentiators from other anti-snoring MADs on the market. The first is advanced customization and the second is durability. When you pay for an appliance to help stop snoring, you want to know that it will perform and last.
Based on our expert examination and customer reviews, the SnoreRx does both quite well. The soft inner portion of the mouthpiece is more customizable than competing "boil and bite" mouthpieces and can be re-boiled and customized to your bite up to three times to get it right.
Also, once you customize the bite pads, the forward movement of the lower jaw can be adjusted incrementally to optimize results and comfort. You can experiment with which setting works best for you and puts a stop to your snoring while minimizing side effects.
Check out our selections below if you'd like to see a few comparable mouthpieces.
Similar Mouthpiece Options
| | | | | |
| --- | --- | --- | --- | --- |
| | PureSleep Anti-Snoring Dental Device | Zyppah | ZQuiet | VitalSleep |
| Mouthpiece Type | mandibular advancement device | mandibular advancement device | mandibular advancement device | mandibular advancement device |
Mouthpiece Technical Details
What You Need to Know About the SnoreRx Mouthpiece
Sizing and Pricing
Below you'll find current prices and return/warranty information for the SnoreRx mouthpiece, along with dimensions for both sizes.
| SnoreRx Size | Dimensions | Price | Trial/Refund | Warranty/Replacements |
| --- | --- | --- | --- | --- |
| One-size-fits-all | The SnoreRx is designed to fit all adult mouths, it can be adjusted to fit a specific bite. | $99, or two for $154 | 30 nights, full refunds for all returns | No warranty, but 30 day return policy |
Construction and Features
Next, we'll look at how the SnoreRx is designed. The following table lists material composition, adjustability information, and other product details.
| Mouthpiece Type | Material | Sizes | Customization? | Adjustability | Adjustment Method |
| --- | --- | --- | --- | --- | --- |
| SnoreRx | copolymer plastic | One size. | Boil and bite, it is placed in boiling water to soften then it is bitten, molding to your bite. | The SnoreRx uses a boil-and-bite method to adjust to your bite and can be further adjusted with a patented built-in mechanism (no tools required). | Slid into place by hand, 1 mm increments. |
Availability
The SnoreRx mouthpiece is available on the SnoreRx website. Buyers do not need a prescription to order this product.
Other Product Specifics
How Do You Customize the SnoreRx?

The SnoreRx is one of the most customizable MADs on the over-the-counter anti-snoring mouthpiece market. It's second only to prescription appliances custom-fitted by a dentist. It's easy to customize SnoreRx and you can re-fit up to three times over its useful life.

You will need these items on-hand to customize your SnoreRx:

A small microwave-safe bowl of water
Second bowl filled with cool tap water
Timer
Spoon or tongs

To fit your SnoreRx, follow these steps.

Set SnoreRx to the 3mm baseline setting. Squeeze the top and slide the bottom until the arrow points to the "3" on each side.
Boil water to a full boil in the microwave in the cup/bowl.
Submerge the mouthpiece in hot water for exactly 90 seconds.
Dip SnoreRx out of the hot water with a spoon or tongs.
Dip the device into the second bowl of room temperature water for three seconds.
Bite the mouthpiece and hold the bite for 30 seconds.
Dunk it back into the room temp water for a minute. It's ready to use!

If you don't see a clear bite mark impression, you may need to try again. You can repeat this process up to three times to make sure the fit is correct. There's a custom video on YouTube to help you customize the mouthpiece and another on how to fine-tune it with the adjustment feature.

How to Care for Your SnoreRx

SnoreRx advises you brush daily with toothbrush and toothpaste but preferably an ultrasonic cleaner. They also recommend weekly cleaning with a denture tablet.

Denture Friendly?

SnoreRx, like other MADs, is not recommended for wear with dentures, bridgework, loose teeth, braces, and other dental appliances.

Bruxism Concerns?

The device can help alleviate night grinding, but if you're an aggressive tooth grinder, this can wear out your SnoreRx faster than expected.

Side Effects?

Users complain of initial jaw soreness, discomfort, salivation, and dry mouth. The maker recommends wearing the mouthpiece during waking hours to train the jaw to accommodate the MAD.
SnoreRx Coupons and Discounts
Our readers get 10% off the SnoreRx with code: Tuck
Sleep Trial

30 nights

Shipping

Cost varies with shipping method

Warranty

None

Made In

USA
Where Do They Ship?

SnoreRx ships mouthpieces anywhere in the U.S. and also provides international deliveries to most countries.

Shipping Details

Here is the full SnoreRx shipping and delivery policy:

United States Postal Service

First Class Delivery – 3-7 business days

FedEx

Priority Overnight – Next business day
2Day – Two Business days
Home Delivery – 3-5 business days

FedEx deliveries are based on business days (Monday-Friday). SnoreRx does not offer Saturday delivery.

International
FedEx

International Economy – 4-6 business days
International Priority – 1-3 business days

Canada
A fulfillment center in Canada will ship your order within 1-3 business days. Once your item has shipped you will be receive an email notification.

*Note: Delivery time dependent on customs clearance, customer responsible for all duties/taxes

Trial Period and Warranty Details

SnoreRx comes with a 30-night money back guarantee. Customers may return their mouthpiece at any point during the 30-night period in exchange for a full product refund.

The mouthpiece is not supported with a warranty, but can be returned during the 30 day trial period.
Company Information
Customer Service

9 out of 10 owner experiences show customers have had a positive experience with SnoreRx, irrespective of whether or not they liked their mouthpiece.

Company History

Apena Sciences, creators of the SnoreRx, was founded in 2009.

Contact SnoreRx

Find SnoreRx on Social