Meet Our Testing Team

Keith

Jackson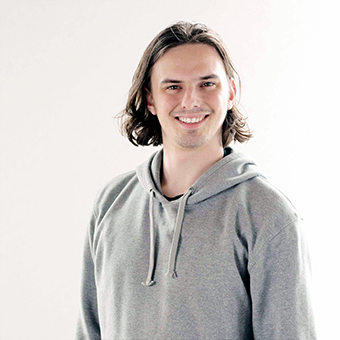 Jeremy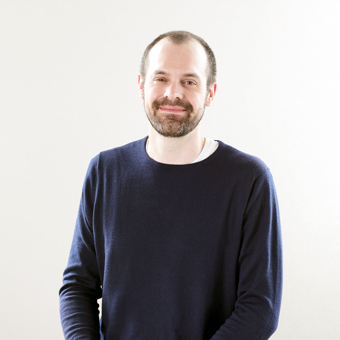 Brad
General Overview
Pros
Precision fit with a design set to different bite types
Significant discount to purchase two mouthpieces
Can re-attempt the custom bite fit up to three times
Works with partial dentures and dental implants
When done correctly, can achieve a very precise fit
Cons
Takes two to four weeks for delivery
Boil and bite fit process can be a bit confusing
Some jaw soreness that may require a significant adjustment period
Some overflow of bite plastic may occur that requires trimming
Some may find the airflow gaps inadequate for mouth breathing
Our readers get the best deals of the Pure Sleep Mouthpiece
Check Price
PureSleep Mouthpiece Recommendations
Typically, MADs reduce snoring for about 90% of users. PureSleep has a slightly lower average effectiveness rating of about 85%, but results with any anti-snoring mouthpiece are highly subjective. If you want to try a cost-effective anti-snoring mouthpiece, this could be just the thing for you.
PureSleep might work well for you if:
Have dental implants or partial dentures that other devices won't accommodate
Want to test-drive a MAD that's in a lower price range
PureSleep is not recommended for:
Those with central sleep apnea, respiratory issues, and recent dental implants
People unwilling to adjust to the mouthpiece and work through some jaw soreness
Compare Mouthpieces
What is the PureSleep Mouthpiece and How Does it Work?
For chronic snorers, an anti-snoring device can be life-changing. You can choose from two types of over-the-counter devices to relieve or stop snoring. One type restrains the tongue and the other shifts the tongue.
A Mandibular Adjustment Device (MAD) helps stop snoring by pushing the lower jaw forward where the tongue muscle attaches. That keeps it from moving back into the airway and causing snoring.
A Tongue Retaining Device (TRD) also keeps the tongue from moving into your airway but it does so by holding the tongue down, so it cannot shift while you're sleeping on your back.
PureSleep is a MAD that adjusts the jaw forward to ensure your tongue can't fall back in your airway, won't impede your breathing, and should decrease or eliminate snoring. The device is customized using the boil-and-bite method like many other MADs.
How PureSleep Differs From Other Anti-Snoring Mouthpieces
PureSleep has a more customized bite setting than other similar over-the-counter anti-snoring mouthpieces. Based on three types of bite (standard, underbite, or overbite), you pre-adjust the mouthpiece and then it's further customized with the boil and bite method.
Based on aggregated customer data and our own research, we found that PureSleep works well for a wide range of snorers. The process to customize the mouthpiece is more involved than other MADs on the market and it's FDA-approved as a Class II medical device for snoring treatment.
Similar Mouthpiece Options
Mouthpiece Technical Details
What You Need to Know About the PureSleep
Fitting the PureSleep Mouthpiece
PureSleep has a more extensive fitting process than other similar MADs. The mouthpiece comes in two pieces, and you must click it together according to preference before you proceed to the bite fit. The settings vary by 1, 3, and 5 mm.
You will also need to assemble:
A pan of water
A spoon or tongs
Cuticle scissors
Determine if you have a typical bite, mild underbite, severe underbite, or drastic overbite. There's an assembly setting for each. With the drastic overbite, you must flip the device upside down for fitting and usage. There's some decision making involved.
To custom fit your PureSleep mouthpiece:
Figure out the bite setting you need and click it together (choose wisely, as this aspect can't be changed).
Boil a pot of water and turn off the burner.
Submerge device for 60 seconds.
Scoop it out with tongs or a spoon and let it cool down for 15-20 seconds.
Place the device in your mouth and, while holding your lower jaw as far forward as you can without it being aggressively uncomfortable, bite down.
Bite and hold with jaw forward for 45 seconds – it will feel warm in your mouth.
Cool it under running water.
Trim any overflow material that might rub against your gums and mouth with small scissors.
You can re-boil and refit three times to ensure you get the proper impression, but you can't click it in a different position.
There's an instructional video worth watching that helps determine how to recognize your bite type and how to click the device together before molding it.
What Do Customers Think?
Many customers report an immediate lessening or end to snoring with PureSleep. Many users report that the device causes initial jaw soreness and the company recommends buyers give it a three to five-day break-in window or to build up to wearing it all night over a period of several days.
PureSleep is rated A+ with the Better Business Bureau. There are some older complaints and most center around exceeding the 30-day return window. The company seems to be insistent about holding buyers to the 30-day limit in its terms and conditions.
Common feedback from customer reviews include:
Good results for snoring cessation
Many customers report initial jaw soreness that eventually subsided
Good results at a reasonable price, but durability is a concern
Common Complaints with the PureSleep
There are a few common complaints reported by some buyers. These issues may include:
Jaw pain and jaw clicking or locking
Some drooling that dissipates after the break-in period
Confusing website and a lengthy questionnaire before you can order