Meet Our Testing Team

Lauren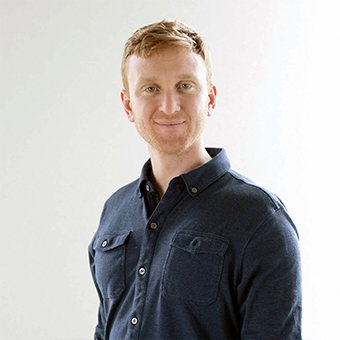 Jackson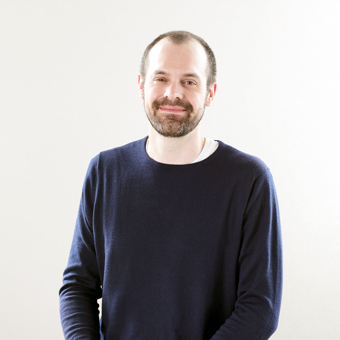 Brad

Keith
General Overview
Pros
Hybrid design that shifts the jaw and secures the tongue
BPA-free, non-toxic, and latex-free materials
Ease of airflow and breathability
Designed by a dentist that works with sleep apnea patients
Custom fitting that's excellent for boil-and-bite product
Cons
May not work well for those with crowns and bridges
Takes some adjustment to the tongue elastic component
Some jaw soreness during initial adjustment period
Drooling may be ongoing, but that's common with MADs
Cleaning takes extra effort but prolongs useful life
Our readers get the Zyppah at the best price.
Buy Now
Zyppah Recommendations
Tongue obstruction is your chief complaint

You're looking for an OTC option for your sleep apnea
Compare Anti-Snoring Mouthpieces
What is Zyppah and How Does it Work?
There are two types of anti-snoring mouthpieces to help snorers:
Mandibular Advancement Devices (MAD) stabilize your jaw and keep your tongue and soft tissue from impeding breathing.
Tongue Retaining Device (TRD) or a Tongue Stabilizing Device (TSD) helps pull your tongue down so it can't fall back into your throat.
The Zyppah anti-snoring mouthpiece is a Mandibular Advancement Device (MAD). This type of device prevents snoring when you're sleeping on your back by preventing the back of your tongue from obstructing your airway. It can help tongue and multifactorial snorers.
The word "mandibular" refers to the mandible (i.e., your jawbone). These devices put gentle pressure on the jawbone and push them forward slightly. Because the tongue muscle is attached to the lower jaw, it follows along and moves forward too, preventing it from falling back into the airway.
How Does Zyppah Compare to Other Mouthpieces?
As any consumer does with a product they're considering, our anti-snoring mouthpiece assessments naturally involve comparing them with other similar products. Be it composition, adjustability, or price, we think it's important to see how Zyppah stacks up to other mouthpieces.
The Zyppah is the only hybrid mouthpiece on the market with the functionality of a MAD and the added benefit of a TRD element. Most buyers have positive comments about the mouthpiece and its performance, but as with any product, there is also some criticism.
Check out our selections below if you'd like to see a few comparable mouthpieces.
Similar Mouthpiece Options
Mouthpiece Technical Details
What You Need to Know About the Zyppah Mouthpiece
Sizing and Pricing
Below you'll find current prices and return/warranty information for the Zyppah mouthpiece, along with dimensions for both sizes.
| Zyppah Size | Dimensions | Price | Trial/Refund | Warranty/Replacements |
| --- | --- | --- | --- | --- |
| One-size-fits-all | The Zyppah is designed to fit all adult mouths, it can be adjusted to fit a specific bite. | $125.85 | 90 nights, full refunds for all returns | 90 days |
Construction and Features
Next, we'll look at how the Zyppah is designed. The following table lists material composition, adjustability information, and other product details.
| Mouthpiece Type | Material | Sizes | Customization? | Adjustability | Adjustment Method |
| --- | --- | --- | --- | --- | --- |
| Zyppah | FDS-cleared plastic, non-toxic, latex-free, and BPA free. TRD component is soft rubber. | One size. | Boil and bite, it is placed in boiling water to soften then it is bitten, molding to your bite. | Boil-and-bite | None.  |
Availability
The Zyppah mouthpiece is available on the Zyppah website, as well as Amazon.com. Buyers do not need a prescription to order this product.
Other Product Specifics
How Do You Customize the Zyppah?

Zyppah has a fast fitting process that's a bit different than other anti-snoring mouthpieces. You can fit the mouthpiece using the boil-and-bite method, and if it's not quite right, you can make the impression a second time.

First, gather the materials you need including:

Mirror (ideally bathroom mirror, not handheld)
Fork or spoon (plastic or metal)
Bowl of water, just under boiling temperature (200o F)
Paper towels
Timer

Once you get your Zyppah anti-snoring mouthpiece, you must customize it before you can use it. It is an easy 10-step process:

Take the Zyppah mouthpiece out of its protective case.
Drop the mouthpiece into the hot water for 30 seconds.
Use a spoon or fork to hold it in a completely submerged position.
Lift it out of the water using the utensil (not your fingers!) by the elastic piece.
Hold it by the front side or elastic and slide it into your mouth.
The side with the full brand name on it is the bottom piece.
Hold it against bottom teeth for a few seconds to secure it.
Slide jaw forward and bite down into the mouthpiece with upper and lower teeth.
Use the mirror to make sure you're biting correctly – hold for 10 seconds.
Remove and rinse in cool water to "set" the mouthpiece.

After that, you're ready to use it. There are no adjustments to the mouthpiece, so it's important to do this part correctly. The brand offers a YouTube video by the designer to show you how to customize it to fit your bite.

How to Care for Your Zyppah

The company recommends weekly cleaning using a denture tablet like Efferdent with a quick 5-10 minutes soak. This should help with lifespan and reduce bacteria.

Denture Friendly?

Zyppah isn't recommended if you have loose crowns or teeth, or bridge work and should not be used with dentures.

Bruxism Concerns?

It's not specifically designed to help bruxism, but does because it's a barrier between your jaws. Those that grind intensely might see a shorter lifespan with the product.

Side Effects?

Some buyers report some initial jaw soreness and excessive salivation that diminish over time. Some report tongue discomfort from the elastic band.
Sleep Trial

90 nights

Shipping

Cost varies with shipping method

Warranty

90 days

Made In

USA
Where Do They Ship?

Zyppah ships mouthpieces anywhere in the U.S. and also provides international deliveries to most countries.

Shipping Details

Zyppah ships orders within 3-5 days. They will not ship to PO Boxes. Zyppah offers standard shipping (7-9 days), Priority (3 business days), and Overnight options. All orders are shipped through USPS.

Trial Period and Warranty Details

Zyppah comes with a 90-night money back guarantee. Customers may return their mouthpiece at any point during the 90-night period in exchange for a full product refund.

The mouthpiece is also backed with a 90 day warranty. During this period, owners may request a mouthpiece replacement for any reason and will not incur additional charges.
Company Information
Customer Service

7 out of 10 owner experiences show customers have had a positive experience with Zyppah, irrespective of whether or not they liked their mouthpiece.

BBB Rating

Zyppah has earned an 'C+' grade from the Better Business Bureau.

Company History

Zyppah has been in business since 2012.

Contact Zyppah

Find Zyppah on Social