Meet Our Testing Team

Amelia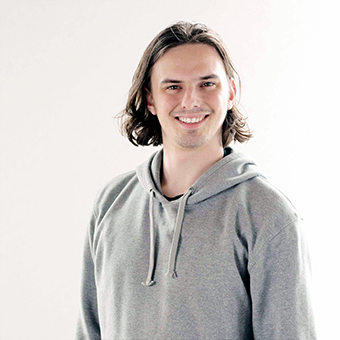 Jeremy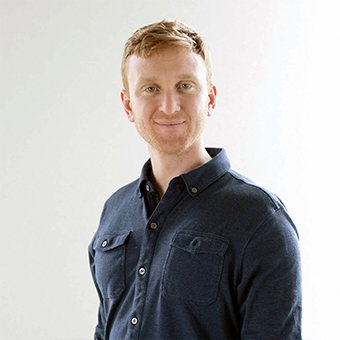 Jackson

Keith
General Overview
Pros
Precise fit with a deep bite helps it stay in place
Incremental adjustment helps ensure a custom fit
Variability in airway hole helpful for mouth breathers
Can be worn over dentures
Trial period and warranty are among the best on the market
Cons
Deep impressions require more attention to cleaning
Jaw soreness can result, and an adjustment period is customary
Cannot be worn with braces or Invisalign
Tuck readers get 10% off with code: tuck10
Learn More
VitalSleep Recommendations
You snore and/or grind your teeth.
You don't wear dentures.
You want a mouthpiece that is highly adjustable.
Compare Anti-Snoring Mouthpieces
What is VitalSleep and How Does It Work?
Chronic snorers disrupt their sleep and their loved ones too. Putting a stop to snoring with an anti-snoring device can be life-changing for the snorer and everyone in their life. There are two types of over-the-counter anti-snoring devices designed to stop airway obstruction and loud sleep-breathing.
Mandibular Advancement Devices (MAD) move the lower jaw forward, shifting the base of the tongue away from the airway. This prevents it from blocking your throat and causing loud snoring.
Tongue Retaining Devices (TRD) work by using gentle suction to keep the tongue in a forward position and out of the airway. This prevents snoring by preventing obstruction of the air passage.
VitalSleep is a MAD that moves your jaw and tongue forward and holds it in place so even when sleeping on your back it won't block the airway and cause snoring. The device is custom-fitted to you using the boil-and-bite method like most mandibular adjustment devices.
How Does VitalSleep Compare to Other Mouthpieces?
As any consumer does with a product they're considering, our anti-snoring mouthpiece assessments naturally involve comparing them with other similar products. Be it composition, adjustability, or price, we think it's important to see how VitalSleep stacks up to other mouthpieces.
The VitalSleep is available in one universal-fit size. The mouthpiece can be adjusted in 1mm increments up to 8mm, making it more adjustable than many competing MAD devices. The boil-and-bite design also allows each wearer to create a customized mold for added comfort.
Check out our selections below if you'd like to see a few comparable mouthpieces.
Similar Mouthpiece Options
| | | | | |
| --- | --- | --- | --- | --- |
| | PureSleep Anti-Snoring Dental Device | SnoreRx | Zyppah | ZQuiet |
| Mouthpiece Type | mandibular advancement device | mandibular advancement device | mandibular advancement device | mandibular advancement device |
Mouthpiece Technical Details
What You Need to Know About the VitalSleep Mouthpiece
Sizing and Pricing
Below you'll find current prices and return/warranty information for the VitalSleep mouthpiece, along with product dimensions.
VitalSleep Size
Dimensions
Price
Trial/Refund
Warranty/Replacements
Regular (Universal) Size
48W" x 61L" x 21H"
$69.95 for 1
$108.95 for 2
60 nights, full refunds for all returns
2-year warranty with free replacements
Construction and Features
Next, we'll look at how the VitalSleep is designed. The following table lists material composition, adjustability information, and other product details.
Product Name
Mouthpiece Type
Material
Sizes
Customization?
Adjustability
Adjustment Method
VitalSleep
Mandibular advancement device (MAD)
Medical-grade, hypo-allergenic EVA (ethyl-vinyl acetate)
BPA and latex free
Universal Size
Boil-and-bite
1mm increments up to 8mm
Hex tool (included with purchase)
Availability
The VitalSleep mouthpiece is available on the VitalSleep website, as well as Amazon.com. Buyers do not need a prescription to order this product.
Other Product Specifics
How Do You Customize the VitalSleep?

VitalSleep has a fast fitting process that's a bit different than other anti-snoring mouthpieces. You can fit the mouthpiece using the boil-and-bite method, and if it's not quite right, you can make the impression a second time, but it can't be repeated.

Assemble the following materials:

Pan of hot water
Pan of cold water
Mirror
Tongs

To custom fit the VitalSleep anti-snoring mouthpiece:

 Make sure the mouthpiece is in the neutral position and that the lower piece is not adjusted forward.
Boil water in one pan and remove it from heat.
Using tongs, dip the mouthpiece in hot water for 90 seconds.
Remove and place it in the cold water for three seconds.
Taking care to hold it right side up and using a mirror for accurate placement, put it in your mouth.
Bite down firmly for 30 seconds.
Dip it back into the cold water for 30 seconds.
Check and make sure the impressions are deep enough for an accurate fit.
Repeat the process once, if needed, to get a nice, deep impression.

How to Care for Your VitalSleep

You can clean VitalSleep with a toothbrush and toothpaste, but the deep indentations require careful cleaning. Alternately, you can use effervescent denture tablets or purchase anti-viral mouthpiece cleaner.

Denture Friendly?

VitalSleep says their mouthpiece can be worn over dentures, but most MADs don't work well with appliances. Partials must be at least a year old and secure to use with the anti-snoring device.

Bruxism Concerns?

VitalSleep's anti-snoring device isn't specifically designed to treat tooth grinding. But since it prevents your upper and lower teeth from touching, it might help. Bruxism may wear your appliance out faster.

Side Effects?

VitalSleep wearers may experience jaw discomfort, particularly people that adjust it significantly. The company suggests trying it first without forward adjustment.
Sleep Trial

60 nights

Shipping

Free shipping worldwide

Warranty

1 year with free replacements

Made In

USA
Where Do They Ship?

VitalSleep ships mouthpieces anywhere in the U.S. and also provides international deliveries to most countries.

Full Shipping Details

The shipping policy for VitalSleep mouthpieces is as follows:

All deliveries are coordinated through USPS First Class Mail. All orders ship the same day is completed before 3pm EST. Orders completed after this time ship the following business day.
All U.S. and international orders are free.

Trial Period and Warranty Details

VitalSleep comes with a 60-night money back guarantee. Customers may return their mouthpiece at any point during the 60-night period in exchange for a full product refund.

The mouthpiece is also backed with a 1-year warranty. During this period, owners may request a mouthpiece replacement for any reason and will not incur additional charges.
Company Information
Customer Service

8 out of 10 owner experiences show customers have had a positive experience with VitalSleep, irrespective of whether or not they liked their mouthpiece.

BBB Rating

The Snore Reliever Company has earned an 'A+' grade from the Better Business Bureau.

Company History

The Snore Reliever Company has been in business since 2009.

Contact VitalSleep

Find VitalSleep on Social