Meet Our Testing Team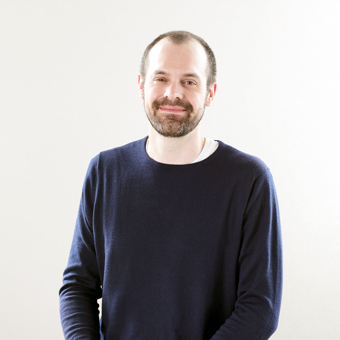 Brad

Jackson

Keith

Lauren
General Overview
Pros
The Spine Align Pillow helps side and back sleepers greatly improve their sleep posture.
There are zippers that allow you to remove and add foam filling to help you meet your preferred loft and support level.
It's easy to roll up and put in suitcases for long trips.
The pillow sleeps cool, which helps you to stay comfortable instead of feeling the need to constantly flip it.
It's free of harmful chemicals and toxins.
Cons
Some side sleepers might feel it takes too much adjustment to make the pillow comfortable.
A potentially long adjustment period as the pillow may take several weeks to break in.
The side portions might feel too small depending on your head size.
It's not machine washable; instead, it's "spot clean only."
Tuck readers get the best price on the Spine Align Pillow.
Learn More
Members of our testing team evaluated the Spine Align pillow and analyzed customer review from across the web. Their findings are listed below.
Although many Spine Align Pillow users appreciated how the product improved their sleep postures, there is a long break-in period. Dr. Loft's website recommends giving the pillow thirty days when to adjust the pillow, emphasizing that poor sleep posture isn't easy to fix.
It's worth noting that many of these complaints were from people who hadn't used the pillow for the recommended window of time.
What Type of Sleeper is Best Suited to the Spine Align Pillow?
You should always choose a pillow based on factors such as your preferred sleep position and weight. By understanding your individual needs, you'll be better informed about whether the Spine Align Pillow is right for you.
Below we share how a sleeper might feel about the Spine Align Pillow based on these type of considerations.
| | | | |
| --- | --- | --- | --- |
| Weight | Light | Average | Heavy |
| Sleep Position | Less than 130 LBS | 130 LBS - 230 LBS | Greater than 230 LBS |
| Side | | | |
| Back | | | |
| Stomach | | | |
Because the Spine Align Pillow was designed by a chiropractor, it shouldn't be too surprising that the pillow is aimed at both back and side sleepers with little to no emphasis placed on stomach sleepers.
Although a fully filled Spine Align Pillow can feel a bit firm, the foam can be removed, letting sleepers find a firmness level that better suits their needs. Overall, the pillow works for a variety of sleepers.
Compare Pillows
Similar Pillow Options
TEMPUR-Neck Pillow

Ultra-Cool Pillow

Pillow

FIRMNESS
Extra Firm
Adjustable
Medium Soft
LOFT
3" (Small)
4" (Medium)
4.5" (Large)
Adjustable
Adjustable
SIZES
Small
Medium
Large
Standard
King
Queen
King
Pillow Technical Details
What You Need to Know About the Spine Align Pillow
Pricing and Sizing
The Spine Align Pillow is available in standard and queen sizes. A queen-size Spine Align Pillow is suitable for a king-size pillowcase. The following table offers more specific information about sizing and pricing.
Standard

$139

Queen

$149
Construction and Firmness
The Spine Align Pillow looks very different from a standard pillow. It has wider edges to accommodate side sleepers and the middle area dips to encase the head and neck area of a back sleeper.
The pillow has a Tencel-blended fabric as a sleep surface. Tencel is a sustainable material that's derived from wood cellulose. It is an environmentally friendly fabric. As well as possessing an eco-friendly outer layer, the pillow is also filled with CertiPUR-US certified foam, meaning that it's free of harmful chemicals and toxins sometimes found in synthetic products.
In addition to the soft Tencel surface, there's a mesh design that improves airflow and breathability, letting you sleep cool. Because the goal is to let sleepers stay in the same position all night, you don't want a pillow that has to be routinely flipped for comfort. The Spine Align Pillow neutralizes excessive heat, allowing you to rest comfortably through the evening.
The Spine Align Pillow is quite firm when filled to full capacity with its foam blend. But if you're someone who prefers less loft and firmness, unzip the pillow's two zippers and remove some of the foam blend. The Spine Align Pillow is also very easy to fold and can be rolled up for storing in a suitcase.
Spine Align Coupons and Discounts
Tuck readers get the best price on the Spine Align Pillow.
Sleep Trial

90 nights

Shipping

Spine Align ships free throughout the US

Warranty

No warranty offered

Made In

USA
Can You Wash Spine Align Pillows?

Spot clean only; do not machine wash.

Spine Align Pillow Care Instructions

Instructions For First Time Use

There are no special instructions for the first-time usage of a Spine Align Pillow.

Cleaning Instructions

The Spine Align Pillow is not machine washable.
Instead, it's recommended that you use a pillowcase to avoid dirtying the product.
If you do get a stain on the pillow, it's best to carefully spot clean it.

Where Do They Ship?

Dr. Loft's Spine Align Pillow can be shipped anywhere in the US. Shipping is not currently available outside of the US.

Full Delivery Policy

Delivery Fee

There's no fee for the standard shipping option, although your order can be expedited for an additional charge.

Delivery Policy

Spine Align's delivery policy is as follows:

Spine Align Pillows ships from the West Coast of the United States, typically within one to two days of placing an order.
It can take up to five days to receive your package.
Orders are usually shipped via FedEx, but this can change without prior notice.

Trial Period & Warranty Details

Trial Period and Guarantee

The Spine Align Pillow comes with a 90-night trial.It's highly recommended that customers try the pillow for a minimum of 30 days before seeking a refund. As explained on the website's Return Policy page, the pillow is designed to correct poor sleep posture, a condition that can't be treated overnight.

If you do decide within the available 90-day window that you're unhappy with the pillow, you can send it back for a full refund.

Warranty

The pillow has a three-month trial period, but it does not come with a warranty.
Company Information
Customer Service

9 out of 10 customers have had a positive experience with the Spine Align Pillow, with pillow users speaking highly of the website's customer service representatives

Company History

Dr. Loft, who previously spent 17 years working as a sports chiropractor, founded his Spine Align brand in 2012.

Physical Stores

Dr. Loft's sleep products are only available through his website or on Amazon.

Contact Spine Align

Find Spine Align on Social