Meet Our Testing Team

Lauren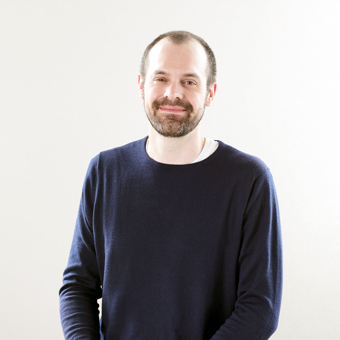 Brad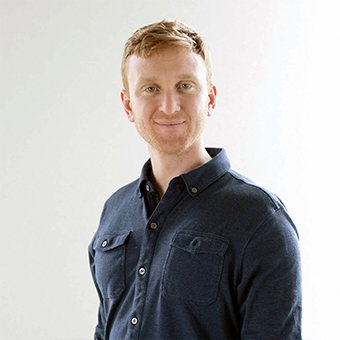 Jackson

Keith
General Overview
Pros
Hand-knitted from 100% cotton to promote breathability
Available in two sizes and two colors
Comes with a 1-year warranty
Free shipping in the contiguous U.S. and Canada
Cons
Blanket is dry-clean only
Edges tend to curl up over time
Yaasa does not accept returns or refunds on weighted blanket
Quick Summary
Founded in 2016 by Johannes Sauer, Yaasa Studios is a Santa Barbara, California-based company that produces mattresses, furniture, and bedding. Yaasa sells three specialty blankets: the Celliant- and seaweed-infused Elements Blanket; the Infinity Blanket, which is made with Celliant and organic cotton; and the Weighted Blanket.
Weighted blankets rely on deep touch therapy (DTT) principles to promote sleep, reduce anxiety, and increase the production of sleep-enhancing hormones like melatonin and serotonin. Customers and professionals have praised weighted blankets for their ability to provide drug-free relaxation and improve sleep quality. Weighted blankets may also benefit individuals with conditions such as ADHD, autism spectrum disorder, and depression.
Most weighted blankets consist of multiple layers, including a soft fabric cover and an inner filling made from glass or plastic pellets to give the blanket its characteristic weight. While Yaasa's weighted blanket features a soft, 100% cotton cover, its filling differs from many other brands, swapping heavy pellets or beads for polypropylene fibers. The resulting product is cooler and more breathable than traditional options, making it an ideal choice for individuals who tend to sleep hot.
Available in cream and grey, the Yaasa weighted blanket also looks different from many others on the market, more closely resembling a traditional knitted afghan or blanket. Customers can choose from two sizes: a 15-pound blanket, which measures 72 x 40 inches, and a 20-pound option measuring 72 x 45 inches.
Read on to learn more about the Yaasa weighted blanket. Our in-depth review explores everything you need to know about this unique product, from pricing to shipping and warranty information.
Read on to learn more about the Classic Napper. This review discusses the blanket's construction specs, prices and sizes, and overall performance. We've also included some similar blanket recommendations and an overview of Bearaby's shipping and return policies.
Take 10% off your purchase of a weighted blanket from Yaasa.
Code = TUCK10
Learn More
Below you'll find our ratings for the Yaasa weighted blanket. These ratings are based on verified customer and owner experiences, as well as our own product research and testing.
The Yaasa weighted blanket's greatest strength is its unique construction, which offers warmth and comfort without becoming overly hot or oppressive. Customers also praised the sturdy cotton outer shell for its durability as well as its breathability and cooling properties. While some cold sleepers preferred to pair the weighted blanket with another quilt or blanket, most appreciated the blanket's breathability.
Many owners wished that the blanket was available in more than two weight variations, with current options best suiting individuals who fall into a rather narrow size range. Some customers were also dissatisfied with the blanket's care instructions. Unlike many similar items on the market, Yaasa's weighted blanket is dry clean only, making it more difficult and expensive to launder.
Tuck gives the following awards:
After the data collection and testing we've done, here are the categories where the Yaasa Weighted Blanket stood out:
Compare Weighted Blankets
Wondering how the Yaasa stacks up to other weighted blankets on the market? Let's compare and contrast the Yaasa weighted blanket with a few other brands.
Similar Weighted Blankets
| | | | | |
| --- | --- | --- | --- | --- |
| | Classic Napper | Gravity Weighted Blanket | Minky Weighted Blanket | Helix Weighted Blanket |
| Interior Components | Organic cotton yarns | Non-toxic micro glass beads | BPA-free, hypoallergenic, FDA-compliant plastic pellets & polyfill | Fine-grade glass beads and 100% cotton cover |
| Cover Components | 100% organic cotton yarn | Microfiber duvet made from 100 percent polyester over a pure cotton shell | 100% minky fabric | Fleece on one side and sheared microfiber on the other |
| Size Options | Twin, Full | Twin | Kids, Throw, Twin, Full, Queen, King | Throw |
| Weight Options | 15 lbs, 20 lbs, 25 lbs | 15 lbs, 20 lbs, 25 lbs | 5 lbs, 8 lbs, 10 lbs, 12 lbs, 15, lbs, 18 lbs, 20 lbs, 25 lbs | 10 lbs, 15 lbs, 20 lbs |
| | | | | |
Tap here to see more mattress stats
Technical Details
What You Need to Know About Yaasa Weighted Blankets
Sizing and Pricing
This section looks at the basics of Yaasa weighted blankets, from pricing to construction.
40W" x 72L"

15 lbs $249

45W" x 72L"

20 lbs $269
Materials and Construction
Let's see what Yaasa weighted blankets are made from.
| | | | | |
| --- | --- | --- | --- | --- |
| Product Name | Inner Fill Material | Outer Shell Material | Weight Options Available | Colors/Patterns Available |
| Yaasa Weighted Blanket | 100% Polypropylene fibers | 300 thread count 100% cotton | 15, 20 lbs. | Cream, grey |
Yaasa weighted blankets come in two sizes: a 40 x 72-inch version that weighs 15 pounds, and a 45 x 72-inch version that weighs 20 pounds. The smaller blanket is ideal for lightweight individuals, while the 20-pound version may best serve individuals closer to 200 pounds. Both options are available in cream and grey.
Prices start at $249. Though there are  many value-priced products available online and at brick-and-mortar stores, the Yaasa offers a more sophisticated design at a significantly higher price-point.
Cleaning and Care
The Yaasa weighted blanket is dry clean only.
Sleep Trial

None

Shipping

Anywhere in the contiguous U.S. and Canada

Warranty

1 year

Made In

China
Where Do They Ship?

Yaasa ships anywhere in the contiguous U.S. and Canada.

What Is the Delivery Policy?

Yaasa offers free FedEx same- or next-day ground shipping.

Return Policy and Warranty Details

All weighted blankets come with a 1-year warranty.
Company Information
Company History

Yaasa Studios is a Santa Barbara, California company founded by CEO Johannes Sauer in 2016.

Physical Stores

Yaasa maintains brick-and-mortar showrooms in Santa Barbara, Chicago, and Minneapolis.

Contact Yaasa

Find Yaasa on Social