Meet Our Testing Team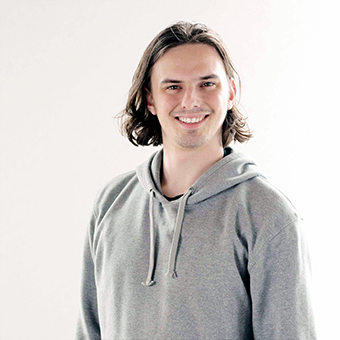 Jeremy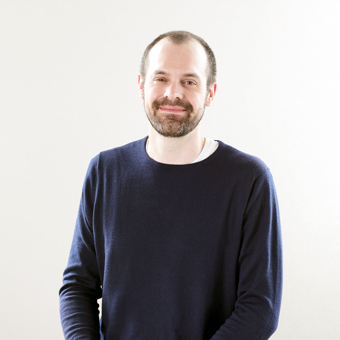 Brad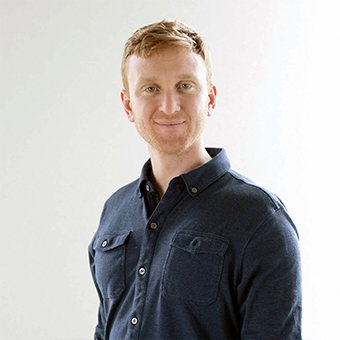 Jackson

Keith
General Overview
Pros
Wide selection of weights
Exceptional insulation against the cold
Glass bead fill for above-average conforming
Relatively low prices
Cons
Traps heat and sleeps too warm for some
Hand-wash or dry-clean only
Cover sold separately and not available for all blankets
No sleep trial or warranty
Get a ZonLi Weighted Blanket at the best price.
Learn More
Our ratings for the ZonLi Weighted Blanket are found in the table below. These ratings are based on verified customer and owner experiences, as well as our in-house product research and analysis.
As you can see, weight selection is a key strength of the ZonLi Weighted Blanket. Zonli offers a wider range of weights than most competing brands, meaning most customers can find a suitable blanket regardless of their bodyweight. The blanket is also fairly durable thanks to its layered shell and padded interior.
The ZonLi weighted blanket insulates against the cold very well and is a good option for colder weather. However, the padding layers tend to block airflow and trap heat. As a result, it may feel too warm in hotter temperatures. The blanket is hand-wash or dry-clean only, making it somewhat inconvenient to clean.
Compare Weighted Blankets
Comparing weighted blankets is always recommended, especially for first-time buyers. The table below lists three blankets that are of similar quality and composition as the ZonLi.
Similar Weighted Blanket Options
| | | | |
| --- | --- | --- | --- |
| | CuteKing Weighted Blanket | Layla Weighted Blanket | Quility Weighted Blanket |
| Interior Components | Glass beads and fiber fill | Micro glass beads | Glass beads and polyester padding |
| Cover Components | 100% cotton | 300 thread-count, pure cotton bottom layer with hexagon stitching; fuzzy, mink-like top layer | 100% cotton |
| Size Options | Twin, Full, Queen, King | Twin, Queen, King | Twin, Full, Queen, King |
| Weight Options | 10 lbs, 15 lbs, 20 lbs, 25 lbs | 15 lbs, 20lbs, 25lbs | 5 lbs, 7 lbs, 10 lbs, 12 lbs, 15 lbs, 20 lbs, 25 lbs, 30 lbs |
Technical Details
What You Need to Know About ZonLi Weighted Blankets
Sizing and Pricing
Below you'll find current prices for the weighted blankets and duvet covers in each available size, along with width and length dimensions. Please note that some prices may vary by seller. Additionally, the covers are not available for any blankets weighing less than 12 pounds.
36W" x 48L"

5 lbs $44.90

41W" x 60L"

7 lbs $48.90

10 lbs $51.90

48W" x 72L"

12 lbs $63.90

15 lbs $67.90

20 lbs $76.90

Cotton cover $35

Minky cover $59

Rayon/bamboo cover $39

60W" x 80L"

15 lbs $72.90

17 lbs $76.90

20 lbs $76.90

22 lbs $86.90

25 lbs $96.90

Cotton cover $45

Minky cover $79

Rayon/bamboo cover $49

80W" x 87L"

20 lbs $146.90

25 lbs $166.90

30 lbs $186.90

Cotton cover $55

Minky cover $99
Materials and Construction
The next table lists material composition specs, sizes, and other details about the ZonLi Weighted Blanket.
Product Name
Inner Fill Material
Outer Shell Material
Weight Options Available
Colors/Patterns Available
ZonLi Weighted Blanket
Glass microbeads with microfiber and polyester padding
100% cotton shell reinforced with cotton backing
Cotton, rayon from bamboo, and polyester minky covers sold separately
5, 7, 12, 10, 15, 20 & 25 lbs.
The blanket is available in 13 color and pattern options, though availability for certain designs varies by blanket size.
The rayon from bamboo cover is available in white, green, and grey colors, while the cotton and minky covers are only available in grey.
Cleaning and Care
According to ZonLi, the weighted blanket is machine-washable up to 12 pounds. The company recommends hand-washing any blanket weighing more than 12 pounds, then laying it flat in the sun to dry. However, it should not be exposed to excessive heat, as this can damage the blanket's structure.
Blankets weighing less than 12 pounds can be machine-washed in cold water and then air-dried. Fluff the blanket in a dryer on a low setting.
Covers can be machine-washed in cold water, and then air-dried. They can be fluffed in the dryer on a low setting. Covers should not be washed with bleach, tumble-dried, or ironed.
Sleep Trial

None

Shipping

Free to all 50 states

Warranty

None

Made In

Not Disclosed
Where Do They Ship?

ZonLi ships the weighted blanket to all 50 states and anywhere in Canada. Deliveries to Europe, Australia, New Zealand, and Asian countries are also available.

What Is the Delivery Policy?

Shipping is free for customers in all 50 states. Delivery to Canada and other international destinations will incur additional fees, which vary by selected blanket weight. All orders are shipped via UPS, USPS, or FedEx in one to two business days of the original order.

Return Policy and Warranty Details

ZonLi offers a 30-day return period for unused blankets and covers. The company will issue full refunds for all returns within 30 days. However, the customer must first provide their order number and a photo of the product in its original packaging to receive return authorization. Blankets and covers must be in new condition to qualify for a refund.

ZonLi does not back the weighted blanket or cover with product warranties.
Company Information
Customer Service

8 out of 10 customers have had a positive experience with ZonLi.

Physical Stores

ZonLi does not operate any brick-and-mortar locations.

Contact ZonLi

Find ZonLi on Social
Additional Resources
For more information about weighted blankets and other bedding products, please visit the following guides on Tuck.com.