Meet Our Testing Team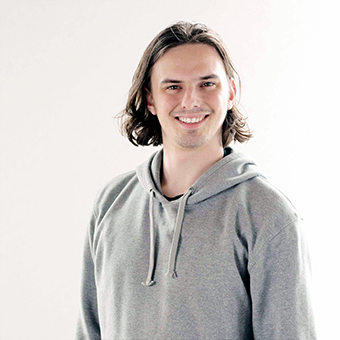 Jeremy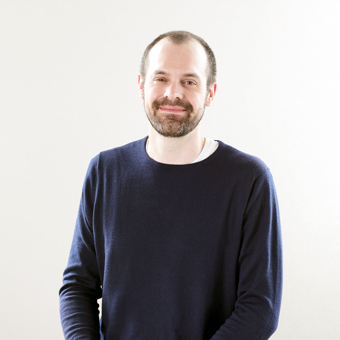 Brad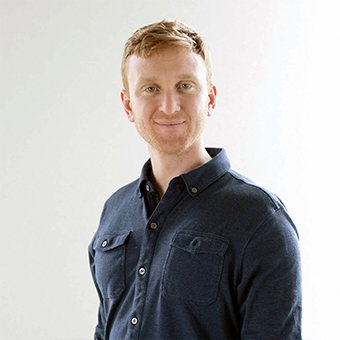 Jackson

Keith
General Overview
Pros
Wide range of sleep-tracking products
Accurate, user-friendly data features
Reasonable price-points
Cons
Some users report data-syncing issues
Battery tends to drain quickly during periods of strenuous activity
The following table lists ratings for the Fitbit Versa. We will add ratings for other Fitbit models once we have tested them and obtained more customer feedback.
Fitbit Versa Recommendations
You'd like to track your sleep and fitness data on a daily basis.
You prefer to wear lightweight workout and sleep accessories.
You want to receive progress reports and suggestions for improving fitness and sleep routines.
Compare Sleep Trackers
How Does the Fitbit Versa Compare to Other Sleep Trackers
As any consumer does with a product they're considering, our sleep product assessments naturally involve comparing them with other similar products. Be it construction, features, or performance, we think it's important to see how the Fitbit Versa stacks up to other sleep trackers.
The Fitbit Versa is a highly advanced device that tracks sleep data and provides personalized sleep coaching. The smart watch also monitors the wearer's heart rate, tracks daily physical activities, and syncs to almost any smartphone.
Check out our selections below if you'd like to see a few comparable tracking devices.
| | | |
| --- | --- | --- |
| | Beddit 3 Sleep Tracker | Oura Ring |
| Tracker Style | non-wearable | wearable - ring |
| Data Tracked | sleep, snoring, heart rate | sleep, fitness, heart rate |
Fitbit Technical Details
What You Need to Know About Fitbit Sleep Trackers
Pricing
Below you'll find current prices for current Fitbit models, as well as some information about returns, warranty coverage, and other buying factors.
| Fitbit Model | Ace 2 (tracker) | Alta HR (tracker) | Charge 3 (tracker) | Versa (watch) | Ionic (watch) |
| --- | --- | --- | --- | --- | --- |
| Price | $69.95 | $129.95 | $149.95 | $199.95 | $249.95 |
| Return Period | 45 days | 45 days | 45 days | 45 days | 45 days |
| Warranty | 1 year | 1 year | 1 year | 1 year | 1 year |
| Protection Plan Options | $15.99, 2 years with accidental damage coverage | $29.99, 2 years with accidental damage coverage | $29.99, 2 years with accidental damage coverage | $34.99, 2 years with accidental damage coverage | $54.99, 2 years with accidental damage coverage |
Fitbit Sleep Tracking Features
Most Fitbit devices provide automatic tracking to record the amount of sleep you get in a given night. The devices also track the amount of time spent in different sleep stages. Fitbit trackers keeps tab on what sleep stage you're in and the amount of time you're in a specific stage using sensitive motion detectors and PurePulse heart rate tracking.
Some Fitbit devices allow customers to proactively improve sleep patterns through certain app features. For instance, you can create a personalized sleep schedule based on your sleep goals, recent data trends, and your wake-up target. Fitbit devices will also remind you when it's time to prepare for bed, ensuring you go to sleep at a reasonable hour.
In addition to sleep tracking, Fitbit devices boast many other features. These include fitness coaching and physical activity tracking, female health tracking that focuses on menstrual cycles, built-in GPS, debit/credit card syncing for easier payments, and notification alerts when you receive a text message or voicemail on your smartphone.
It's important to double-check the exact specs of your Fitbit, as some devices have more features than others. The next table lists some notable features found in the three sleep/fitness trackers and two smart watches from Fitbit.
Fitbit Model
Ace 2 (tracker)
Alta HR (tracker)
Charge 3 (tracker)
Versa (watch)
Ionic (watch)
Battery Life
Up to 5 days
Up to 7 days
Up to 7 days
Up to 4 days
Up to 5 days
Up to 10 hours using GPS
Personalized sleep tracking?
No, but bedtime reminders are included
Yes
Yes
Yes
Yes
Physical activity tracking?
Yes
Yes
Yes
Yes
Yes
Water-resistant swim tracking?
Up to 50 meters
No, splash- and shower-proof only
Up to 50 meters
Up to 50 meters
Up to 50 meters
Heart rate monitor?
No
Yes
Yes, including resting heart rate
Yes
Yes
Female health tracking?
No
No
Yes
Yes
No
Stores/plays music files?
No
No
No
Yes
Yes
Built-in GPS?
No
No
No
No
Yes
Smartphone notifications?
Yes
Yes
Yes
Yes
Yes
Wireless syncing?
Yes
Yes
Yes
Yes
Yes
Debit/credit payment syncing?
No
No
Yes
Yes
Yes
Availability
Fitbit fitness/sleep trackers and smart watches are available on the Fitbit website. They are also available through numerous online retailers, including Amazon.com, and are sold at brick-and-mortar stores worldwide.
Fitbit Sleep Tracker Coupons and Discounts
Buy a Fitbit sleep tracker at the lowest available price.
Sleep Trial

45 nights

Shipping

Free for $50+ orders

Warranty

1 year, nonprorated (all devices)

Made In

China
Is a Fitbit Sleep Tracker Compatible with My Phone or Tablet?

Fitbit's trackers are compatible with more than 200 Apple, Android, or Windows 10 phones or tablets. It will sync up with devices that run iOS 10 or higher and OS 5.0 or higher.

You can visit Fitbit's website to search for your device to make sure it's compatible with the Fitbit tracking system. Even if you believe your phone or tablet will likely work with Fitbit, it might be a good idea to check for compatibility before making your purchase.

Fitbit Care and Maintenance Details

Fitbit devices often come with customizable bands, and cleaning requirements change depending on the type of band you have.

For instance, if you're wearing an elastomer band, clean the band and your wrist with water or a small amount of rubbing alcohol. Do not clean using a hand sanitizer, dish soap, body soap, hand soap, cleaning wipes, or household cleaner as these can get trapped between the band and skin and cause irritation.

Leather bands must be wiped down with a non-abrasive lint-free cloth, lightly dampened at most. Fitbit's leather bands aren't resistant to water, and cleaning with water might cause discoloration. Metal bands might also experience tarnish or discoloration if excessively cleaned with water.

How Much Does Shipping Cost?

Fitbit offers free shipping for all orders of $50 or more. Currently, all fitness/sleep trackers and smart watches are priced at more than $50 and qualify for free shipping.

Full Shipping Details

Fitbit first emails you a confirmation number for orders made through their website. Later you'll receive a second email with the tracking number. Tracking information can take between one to two days to update.

Orders usually ship between 24 to 48 hours after you place an order. Fitbit gives you an estimated delivery date when you place your order, but asks that you wait an extra couple of days reaching out to customer support if your package hasn't arrived yet.

Fitbit ships all over the world. Free shipping is available to customers in the United States, Canada, and throughout Europe. It's also possible to obtain free shipping if you spend $50 or more on the website.

If you opt for free shipping, delivery can take anywhere between five and fourteen days depending on your location. Fitbit recommends free shipping for anyone attempting to ship a fitness tracker to a P.O. Box or U.S. military address.

Items shipped within the United States are subject to taxes depending on the state or U.S. territory.

Trial Period and Warranty Details

Customers who are unhappy with their Fitbit purchases can return their products within 45 days of shipment for a full refund. Products purchased in November and December can be returned through January 31 of the following year.

If you're in the United States, you can initiate returns through Fitbit's return tool. Although refunds are available, Fitbit trackers cannot be exchanged for new devices at this time.

Fitbit sleep and fitness trackers have a limited one-year warranty. The exception is for devices purchased in the European Economic Area (EEA). For EEA purchases, the device has a limited two-year warranty.

If the product has defects, Fitbit will repair or replace the device free of charge. To receive warranty service, you must contact customer service and initiate a return authorization.
Company Information
Customer Service

8 out of 10 owner experiences show customers have had a positive experience with Fitbit, irrespective of whether or not they liked their device.

BBB Rating

Fitbit has received an 'A+' rating from the Better Business Bureau.

Company History

Healthy Metrics Research, Inc. was founded in 2007. The company changed its name to Fitbit, Inc. later that year.

Physical Stores

Fitbit does not operate any physical stores but the brand's devices are available at brick-and-mortar locations nationwide. Sellers include Best Buy, Dick's Sporting Goods, REI, Target, and Walmart. A full retailer list is found on the Fitbit website.

Contact Fitbit

Find Fitbit on Social