Meet Our Testing Team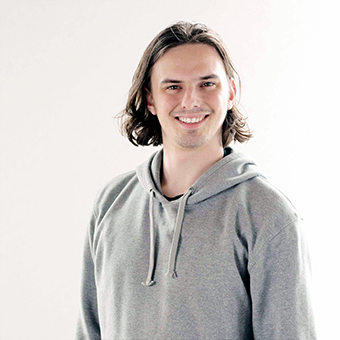 Jeremy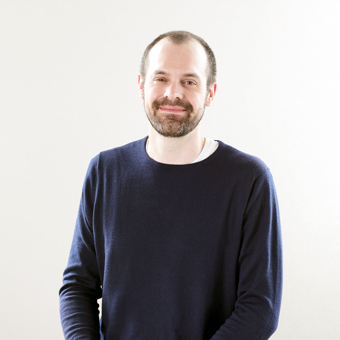 Brad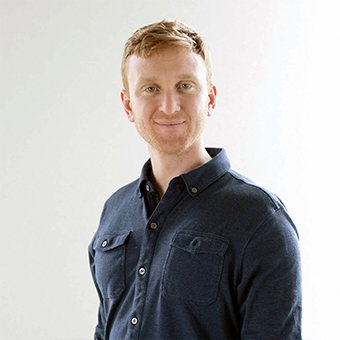 Jackson

Keith
General Overview
Pros
Glass beads conform better than plastic
Durable and breathable cotton cover
Wide weight selection for adults
Below-average pricing
Cons
Fewer options for children/lighter people
Not well-suited for cold temperatures
Quick Summary
CuteKing is a blanket manufacturer that has been in business since 2004. The company currently sells products through Amazon.com, Kmart, and other third-party retailers.
The CuteKing Weighted Blanket is the brand's flagship product. It is filled with premium glass beads, which offer better conforming and cooler temperatures than plastic beads. The cover is made from pure cotton, a material that is naturally more breathable and durable than most synthetic fabrics. Thin layers of polyester reinforce the cover for added prevention against wear and tear.
Customers can choose four weight options: 10, 15, 20, or 25 pounds. Because weighted blankets should ideally weigh 10 percent of the sleeper's body weight, this makes the CuteKing best-suited to children and adults who weigh between 100 and 250 pounds. The company backs the blanket with a 30-night trial and free mending for the first three years of ownership.
Read on to learn more about the CuteKing Weighted Blanket in terms of construction, pricing, and performance. This review also includes some similar weighted blanket recommendations and an overview of CuteKing's company policies.
Get a CuteKing Weighted Blanket at the lowest price.
Learn More
Our ratings for the CuteKing Weighted Blanket are listed in the table below. These ratings are based on verified customer and owner experiences, as well as our own in-house testing.
As you can see, breathability and temperature neutrality are some of the CuteKing's key strengths. Due to its breathable cotton cover and relatively sparse fiber fill, the blanket is well-suited for warmer climates. However, these qualities also make the blanket somewhat thin and poor at insulating against the cold.
The cover is fairly thick and durable, giving the CuteKing a long expected lifespan. It also helps prevent the glass beads from spilling out. The beads themselves provide better conforming than plastic beads or pellets, though some testers claim using the CuteKing feels like sleeping under a bean bag. Its weight range is suitable for most adults, but options for children and exceptionally light or heavy adults are limited.
Compare Weighted Blankets
Comparing products is important for any shopping experience. The table below lists three weighted blankets that share a similar construction with the CuteKing.
Similar Weighted Blanket Options
| | | | |
| --- | --- | --- | --- |
| | Gravity Weighted Blanket | Layla Weighted Blanket | Cotton Weighted Blanket |
| Interior Components | Non-toxic micro glass beads | Micro glass beads | Glass beads with polyester fill |
| Cover Components | Microfiber duvet made from 100 percent polyester over a pure cotton shell | 300 thread-count, pure cotton bottom layer with hexagon stitching; fuzzy, mink-like top layer | Pure cotton |
| Size Options | Twin | Twin, Queen, King | Twin, Queen |
| Weight Options | 15 lbs, 20 lbs, 25 lbs | 15 lbs, 20lbs, 25lbs | 5 lbs, 7lbs, 10 lbs (kids) 12 lbs, 15 lbs, 17 lbs, 20 lbs, 22 lbs, 25 lbs (adults) |
| | | | |
Tap here to see more mattress stats
Technical Details
What You Need to Know About the CuteKing Weighted Blanket
Sizing and Pricing
Below you'll find current prices for the CuteKing Weighted Blanket in each available weight, along with width and length dimensions.
41W" x 60L"

10 lbs $29.99

60W" x 80L"

15 lbs $74.99

20 lbs $59.99

25 lbs $84.79

80W" x 87L"

15 lbs $89.99

20 lbs $96.99

25 lbs $99.99
Materials and Construction
The table below lists materials, weights, and other construction specs about the CuteKing Weighted Blanket.
| | | | | |
| --- | --- | --- | --- | --- |
| Product Name | Inner Fill Material | Outer Shell Material | Weight Options Available | Colors/Patterns Available |
| CuteKing Weighted Blanket | Glass microbeads and polyester fiber padding | 100% cotton shell reinforced with polyester backing | 10, 15, 20 & 25 lbs. | The CuteKing is exclusively available in a solid 'Dark Grey' color |
Cleaning and Care
The CuteKing Weighted Blanket can be washed and dried in any machine on a low, gentle setting. However, CuteKing recommends hand-washing or dry-cleaning to prevent deterioration and extend the blanket's lifespan. Owners should keep the blanket away from pets with sharp claws or teeth.
Please note: CuteKing offers free blanket mending during the first three years of ownership.
Sleep Trial

30 nights

Shipping

Free for most U.S. orders

Warranty

None

Made In

Undisclosed
Where Do They Ship?

At this time, CuteKing exclusively sells the weighted blanket through third-party retailers such as Amazon.com and Kmart. Shipping availability depends on the seller.

What Is the Delivery Policy?

Because the CuteKing Weighted Blanket is only sold through third-party retailers, the delivery policy will depend on the seller. For many sellers, the cost of shipping depends on the blanket's weight.

Return Policy and Warranty Details

CuteKing offers a 30-night hassle-free trial. Customers may return their weighted blanket within 30 nights for a full refund.

CuteKing does not offer a traditional warranty for the blanket. However, the company will provide mending services for owners within three years of their original purchase. CuteKing also offers lifetime after-sale service to previous customers.
Company Information
Customer Service

8 out of 10 customers have had a positive experience with CuteKing, irrespective of whether or not they liked their weighted blanket.

Company History

CuteKing has been in business since 2004.

Physical Stores

CuteKing does not operate any brick-and-mortar locations.
Additional Tuck Resources
For more information about weighted blankets and other bedding products, please visit the following Tuck.com guides.