Meet Our Testing Team

Keith

Jackson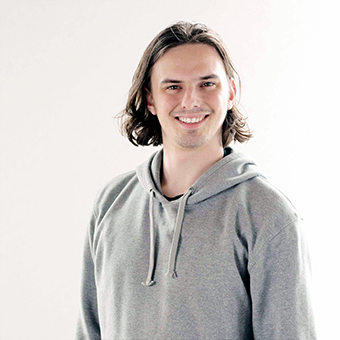 Jeremy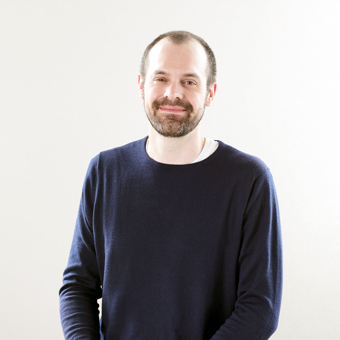 Brad
General Overview
Pros
Adjustable loft for both pillows
Easy to clean
Free shipping in contiguous U.S.
120-night sleep trial and longer-than-average warranty coverage
A+ BBB rating for parent company, Relief-Mart
Cons
Professional loft customization needed (Snuggle-Pedic Bamboo)
Difficult to clean (Trillow Contour Pillow)
Limited firmness for both pillows
Above-average price-points
Quick Summary
On a mission to foster healthier sleep, Snuggle-Pedic — a branch of health manufacturer Relief Mart, Inc. — crafts a number of thoughtfully engineered mattresses and sleep accessories. Snuggle-Pedic designs two primary pillows: its Bamboo Pillow (sometimes referred to as simply as the Snuggle-Pedic) and Trillow Contour Pillow.
While both pillows are created contour, support, and maintain their shape, the Bamboo and Trillow models feature entirely different designs and materials. In this guide, we will review both pillows, examining construction, recommendations, and other buying considerations.
To begin, we'll start with an an overview of the pros and cons of both pillows below.
Tuck readers get the best price on Snuggle-Pedic pillows.
Learn More
As two uniquely designed pillows, the Snuggle-Pedic Bamboo and Trillow Contour Pillows receive different ratings from customers in categories like moldability and ease of care.
We've taken a deep dive into consumer reviews of both pillows to determine what owners are saying about both models.
As the more established of the two Snuggle-Pedic products, the Bamboo Pillow has garnered the most consumer reviews, the majority of them positive. Customers appreciate the moldable, snuggability of the product as well as its superior ability to relieve pain and pressure.
The pillow also sleeps cool, note most reviewers, due to its viscose from Rayon bamboo "Kool-Flow" cover. Most reviewers praise the manufacturer's responsive customer service, though some complain the pillow only lasts a few days before needing to be re-fluffed in the dryer.
As frequently noted in our analysis of the Snuggle-Pedic Trillow Contour Pillow, there is a very limited amount of consumer data on the newer pillow. However, its sophisticated design, premium materials, and the positive track record of its manufacturer suggest a positive user experience.
What Type of Sleeper is Best Suited to a Snuggle-Pedic Pillow?
Both your weight and whether you sleep on your back, side, or stomach can have a significant impact on how you interact with your pillow.
Below, we've outlined a table with information on how customers of different weights and sleep styles rate the Snuggle-Pedic Bamboo Pillow and the Trillow Contour.
Snuggle-Pedic Bamboo

Snuggle-Pedic Trillow Contour
| | | | |
| --- | --- | --- | --- |
| Weight | Light | Average | Heavy |
| Sleep Position | Less than 130 LBS | 130 LBS - 230 LBS | Greater than 230 LBS |
| Side | | | |
| Back | | | |
| Stomach | | | |
| | | | |
| --- | --- | --- | --- |
| Weight | Light | Average | Heavy |
| Sleep Position | Less than 130 LBS | 130 LBS - 230 LBS | Greater than 230 LBS |
| Side | | | |
| Back | | | |
| Stomach | | | |
Compare Pillows
Similar Pillow Options
Layla Pillow

Pillow

Pillow

FIRMNESS
Medium Soft
Medium
Medium Soft
LOFT
4"
5"
5" (Standard)
6" (King)
SIZES
Queen
King
Standard
King
Standard
King
Tap here to see more mattress stats
Pillow Technical Details
What You Need to Know About Snuggle-Pedic Pillows
Because ever sleeper is unique, it's important to understand the design and details of the Snuggle-Pedic Pillows to determine whether the pillow is right for you. Read on to learn what you need to know about Snuggle-Pedic Pillows.
Pricing and Sizing
Standard

$49.99 Snuggle-Pedic

$79.99 Trillow

Queen

$59.99 Snuggle-Pedic

King

$69.99 Snuggle-Pedic

Body

$69.99 Snuggle-Pedic
Construction and Firmness
The Snuggle-Pedic Bamboo Pillow is filled with a proprietary blend of shredded memory foam, and the stretch-velour cover is made of polyester, viscose (rayon) from bamboo, and Lycra® spandex. The Snuggle-Pedic is available in a standard design with three available sizes, as well as a body pillow.
The Snuggle-Pedic Pillow's firmness can be adjusted to some extent by adding or removing foam fill, but most owners claim the pillow is a 'Medium' firmness regardless of its loft.
Relief-Mart discourages owners from adjusting the loft themselves because the pillow needs to be resealed in order to make it compatible with conventional washing machines. For this reason, Relief-Mart offers unlimited, free pillow customizations. Shipping is free for all customizations.
The Snuggle-Pedic Trillow Contour Pillow is an orthopedic pillow with three components: two single-piece memory foam pillows and an outer memory foam shell.
The interior pillows can be used individually, or used together with or without the outer shell. Additionally, the outer shell can be used a neck roll.
This customizable 3-in-1 design allows owners to choose from a loft range of three and a half inches (3 1/2″) to five and a half inches (5 1/2″). The Trillow's stretch-velour cover is made of polyester, viscose (rayon) from bamboo, and Lycra® spandex.
The Trillow Contour Pillow is considered 'Medium Firm,' regardless of its configuration. This pillow cannot be adjusted for firmness. This pillow can be reconfigured into three arrangements with lofts ranging from three and a half inches (3 1/2″) to five and a half inches (5 1/2″). The outer shell can also be converted into a neck roll.
Snuggle-Pedic Coupons and Discounts
Sleep Trial

120 nights

Shipping

Snuggle-Pedic ships free across the US

Warranty

Snuggle-Pedic Bamboo: 20 years, Trillow: 10 years

Made In

USA
Can You Wash Snuggle-Pedic Pillows?

The Snuggle-Pedic Bamboo Pillow is fully machine wash- and dryable. The Trillow Contour is spot-clean only.

Snuggle-Pedic Pillow Care Instructions

Snuggle-Pedic

The Snuggle-Pedic should only be washed if it is properly sealed. The pillow comes sealed, and will be resealed each time the loft is professionally customized. Wash the Snuggle-Pedic on a gentle/delicate setting with color-safe hydrogen peroxide bleach.

When the pillow is finished washing, remove from the washer and wring out excess water. This will minimize the drying time. Dry for approximately 20 minutes. For best results, begin the cycle on medium heat and gradually increase to high heat.

When not washing, the pillow can be placed in a dryer and dried for 20 minutes or more to restore its full shape.

Trillow Contour Pillow

This pillow cannot be machine washed, and should be spot cleaned only. Drying the pillow is not necessary, and will not restore its shape.

The cover is machine washable. Wash on a gentle/delicate setting with color-safe hydrogen peroxide bleach.

Where Do They Ship?

Snuggle-Pedic Pillows ship free to destinations within the U.S.

Full Delivery Policy

Relief-Mart ships pillows to all 50 states, but international deliveries are not available at this time. Shipping is free for orders in the contiguous U.S. Customers in Alaska and Hawaii pay additional delivery charges based on their location; these charges will appear during the checkout phase prior to purchasing the pillow, and will not be refunded in the event of a return.

All deliveries are coordinated through UPS. Customers in the contiguous U.S. typically receive their order within three to five business days, but the wait time for customers in Alaska and Hawaii may be up to seven additional business days.

UPS delivers packages Monday to Friday, excluding holidays, but weekend deliveries may be available for some orders.

Once the order has shipped, purchasers will receive an online tracking number. This email may be delivered to the customer's spam folder. If the tracking number is not received, customers should contact Relief-Mart via phone or email.

For order with multiple products, packages may arrive separately.

Trial Period & Warranty Details

Sleep Trial

Relief-Mart offers a 120-night sleep trial for all Snuggle-Pedic and Trillow Contour Pillow orders.

This sleep trial does not include a mandatory break-in period. Customers may return their pillow at any point during the 120-night period.
All customers who return their pillow are entitled to a full product refund. However, customers in Alaska and Hawaii will not be refunded for any additional shipping charges.
Pillow owners will be eligible for free loft customizations after the sleep trial has ended, but they will not qualify for a product refund.

Warranty

Relief-Mart offers a 20-year warranty for the Snuggle-Pedic and a 10-year warranty for the Trillow Contour Pillow.

Both warranties are entirely nonprorated.
The warranties do not extend to the pillow cover. However, Relief-Mart warrants the cover will be free of manufacturing defects.
In the event that a repair or replacement is needed, Relief-Mart will pay all shipping and handling costs associated with these services.
The warranty will cover the following defects:

For the Snuggle-Pedic: Excessive flattening or loss of support due to deteriorating foam.
For the Trillow Contour Pillow: Loss of original shape or memory, or manufacturing flaws that cause the foam to split or crack.

The warranty will not cover the following:

Cosmetic changes in the foam that do not affect its comfort or pressure-relieving abilities.
Any 'transferable damage' that occurs after the owner has received the pillow, including stains from food and drink, urine, or cigarette smoke.

This warranty exclusively extends to original owners who purchase their pillow from Relief-Mart or an authorized retailer. Those who buy or acquire their pillow from the original owner or a non-authorized retailer are not eligible for warranty coverage.
Company Information
Customer Service

Owner experiences show 8 out of 10 customers have had a positive experience with Relief-Mart/Snuggle-Pedic, irrespective of whether or not they liked their pillow.

Company History

Relief-Mart was founded in 2001. The company has sold Snuggle-Pedic pillows since January 2015.

BBB Rating

Snuggle-Pedic has not received a rating from the Better Business Bureau, but Relief-Mart currently holds an A+ BBB rating.

Physical Stores

Relief-Mart does not operate any brick-and-mortar locations.

Contact Snuggle-Pedic

Find Snuggle-Pedic on Social