Meet Our Testing Team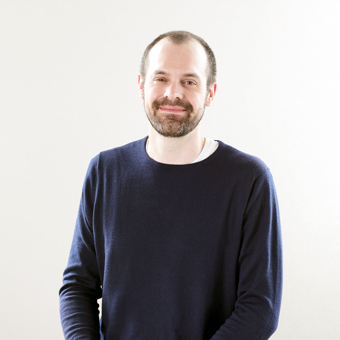 Brad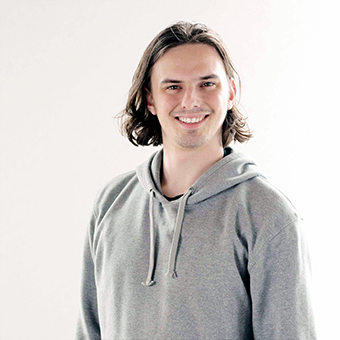 Jeremy

Keith

Jackson
General Overview
Pros
Personalized heating/cooling
Easy to assemble and activate
Compatible with most beds and mattress models
Wireless remote controls
A+ rating with the Better Business Bureau
Cons
Although more affordable than other climate control bed systems, all products in this category can be a bit expensive.
The BedJet is Best Suited to...
Those who tend to sleep excessively warm and/or excessively cold
Those with stuffy bedrooms or rooms with minimal airflow
Those who experience night sweats and/or hot flashes
Couples with differing temperature preferences
The BedJet is Less Suited to...
Those who awaken easily due to noise
What You Need to Know About the BedJet
How Does the BedJet Climate Control System Work?
The BedJet 3 single units generate warm/cool air that is delivered to the owner's bed through a connective hose. BedJet systems are fairly easy to assemble and use; for single-zone units, assemble using the following step-by-step process:
Place the BedJet single-zone unit beneath the bed or vertically next to the bed.
Plug the power cord into the nearest wall outlet.
Run the hose attachment from the unit into the bed and under the sheets; the nozzle should be placed at the foot of the bed for best results.
Attach the hose to the bed using clips.
Once the hose is attached, owners may begin making temperature adjustments. The BedJet 3 comes with wireless remote controls and also comes with a Wi-Fi chip and is compatible with Amazon Echo/Alexa and SmartHome hubs.
The BedJet Dual Zone Climate Comfort Systems for Couples each consist of two BedJet units. Using this system, couples can link individual hoses to each side of the bed and program each BedJet unit for different temperature settings.
The BedJet 3 Dual Zone systems also include optional Cloud Sheets (sold separately from the BedJet) which are made of 100% cotton and designed with compartments for the BedJet hose. The Cloud Sheet is sold separately from the BedJet. The BedJet can be used with your existing bedding and the Cloud Sheet is not required, but the Cloud Sheet is recommended, especially for cooling, as it more evenly distributes the air from neck to feet.
The Cloud Sheet is sold as a separate product, as well.
After completing temperature adjustments for BedJet 3 units, owners can feel the effects within seconds.
What's Included with a BedJet Purchase?
The next table lists the various parts and components included with each purchase of a BedJet 3 single- or dual-zone unit.
Product
What's Included?
BedJet 3 Single-Zone Unit ($399)
One BedJet 3 base unit with connective hose
One color-screen remote control (battery not included)
BedJet 3 Dual-Zone Unit (Starts at $899)
Two BedJet 3 units, each with its own connective hose
One Cloud Sheet (Queen and King sizes) or two Cloud Sheets (Split King size)
Two remote controls (batteries not included)
Please note that price-points for the BedJet 3 Dual Zone Climate Comfort System for Couples depend on the blanket size selected. See below for our discussion of costs for each available size and other pricing information for BedJet products.
Pricing & Product Details
Product
Description
Current Price
BedJet 3 Single Zone Climate Comfort System
This system includes a single BedJet 3 unit, which provides personalized heating/cooling to one sleeper. You could use a Dual Zone sheet that allows one half of the bed to be heated/cooled while the other half is unaffected. The BedJet offers many configurations for different sleep needs. Check out the BedJet blog for a list of possible configurations. A color-screen remote control is also included.
$399 (all units)
BedJet 3 Dual Zone Climate Comfort System for Couples
This system features two BedJet 3 units, each with its own connective hose, to provide personalized heating/cooling for couples. The BedJet 3 Dual Zone is available in Queen, King, and Split King sizes and (depending on the selected size) includes one or two Cloud Sheets.
$899 (One Queen-size, dual-zone sheet)
$919 (One King-size, dual-zone sheet)
$959 (Two Twin-XL, single-zone sheets; this is the 'Split King' option)
Cloud Sheet
BedJet's proprietary sheet – which has internal pockets to accommodate the connective hose – is sold individually in different sizes.
$99 (Single Zone Twin XL)
$109 (Single/Dual Zone Queen)
$129 (Single/Dual Zone King)
Air Hose Extension
This extension adds about 4 inches to the original hose, resulting in roughly 8 feet of total length.
$19.99 (all units)
Please note that the aromatherapy diffuser kit is included with BedJet 3 single and dual units at no extra charge. Additionally, the BedJet app is free for all smartphone users.
How Does the BedJet Compare to other Heating/Cooling Products?
BedJet units offer personalized heating and cooling at a level that exceeds most other methods.
The base unit and air delivery hose are powerful enough to provide consistent streams of air that will adjust the bed's temperature quickly – within seconds. This makes it more effective than most space heaters, air conditioning units, and other implements that do not stream air directly into the bed.
The BedJet 3 is most suitable for anyone with at least 6″ of clearance under their bed, as well as those who prefer to use a wireless remote for all functions and/or link their BedJet to a home automation hub. The BedJet 3 can also be stood vertically next to a bed, not under it. However, it is slightly louder if it is not placed under a bed.
Technical Details
Features and Specs
The following table lists individual features and specs for the BedJet 3 system.
| Specification | BedJet 3 |
| --- | --- |
| Temperature Range | 66° to 104° F (19° to 40° C) |
| Motor | 20,000-hour wide range digital DC motor |
| Filtration | Lifetime washable air filter |
| Aromatherapy | Essential oil aromatherapy diffuser kit included |
| Power Requirements | In cooling mode, the BedJet 3 expends 10 to 40 watts; in heating mode, the unit expends between 150 and 1,500 watts (depending on the temperature) |
| Volume | At 50%, the BedJet 3 produces between 38 and 39 dB of sound; at 100%, the volume increases to 42 to 43 dB |
| Required Clearance | Fits underneath any bed with 6″ space and side rail clearance of 3 1/2″ and also be placed vertically next to the bed. |
| Hose Measurements | 7.7 ft. |
| Remote Control | Wireless remote with color display for all functions |
| Wireless App | The BedJet 3 app is only needed to update firmware on the wireless remote to connect the BedJet to a WiFi network. However, the BedJet 3 app does not control heating or cooling functions, only the remote does. BedJet will release a revamped app for the BedJet 3 that will have all the same functionalities of the remote. The current timeline for the app release is early 2020. |
| Smarthome Technology Hub Compatibility | BedJet 3 will gain smarthome and Alexa capabilities via a firmware update in early 2020. |
In terms of emissions, BedJet systems are ETL listed to Underwriters Laboratories (UL) Electric Appliance Safety Standards. This means the products have met the minimum emissions requirements, and that BedJet's manufacturing facilities comply with other safety and environmental standards.
Sleep Trial, Shipping, and Warranty
Sleep Trial

60 nights

Shipping

Ships free across to all 50 states

Warranty

2 years, non-prorated

Refund

Full
Availability

All products listed above are currently sold on the BedJet website. Additional BedJet products may be sold through other retailers.

BedJet does not operate any brick-and-mortar locations.

Full Delivery Details

The delivery policy for BedJet is as follows:

Free standard delivery is offered to customers in all 50 states.
BedJet delivers products anywhere in the world. However, deliveries outside the 50 states will incur additional shipping charges; these rates vary by destination.

Sleep Trial and Warranty

Trial Period and Guarantee

BedJet offers a 60-night sleep trial for the BedJet 3 single- and dual-zone units.

In the event of a return, BedJet will issue a full refund to customers and provide free return shipping. Restocking fees are not included.
After BedJet has been received a returned product, most refunds are issued within three to five business days.
The 60-night trial is not available to customers who purchase their BedJet V2 unit on Amazon.com; these individuals qualify for Amazon.com's standard 30-night trial.
This trial and free returns are not available to customers who purchase a refurbished BedJet unit.

Warranty

BedJet offers a 2-year warranty:

This warranty is entirely nonprorated.
Warranty coverage begins on the date of delivery, not the date of purchase.
BedJet will, at its sole option, replace faulty or defective products at no extra cost to the owner for as long as the warranty is valid.
This warranty is non-transferable.
BedJet FAQs
How Hot/Cold Will the BedJet Make My Bed Feel?

The BedJet 3 offers a range of 66° and 104° Fahrenheit (19° to 40° Celsius). Rooms that are 79° or cooler will provide more consistent heating/cooling than rooms that are warmer.

How Long Before I Notice Temperature Changes?

When switched to the Turbo-heat setting (1,500 watts), the BedJet  3 can warm up the owner's bed within seconds.

Is the BedJet Compatible with Adjustable Beds?

The BedJet 3 can both be used with most adjustable beds. However, owners must ensure the bed offers sufficient clearance underneath for all programmable positions. Otherwise the frame may compress the hose, which can disrupt air delivery and compromise heating/cooling.

The BedJet 3 requires at least 6″ of height clearance and 3 1/2″ of side rail clearance. The BedJet can stand vertically alongside the bed if it cannot fit under the bed.

What Happens if the Hose is Blocked During the Night?

Bed sheets and blankets may block the hose nozzle from time to time.

BedJet 3 units feature a built-in microprocessor that adjusts air delivery settings in the event of a minor blockage.

If the nozzle is completely or almost completely blocked, the unit will automatically shut off.

How Do I Clean the BedJet Air Filter?

Simply open the BedJet's grill, remove the filter, and rinse it with tap water. The filter is designed for lifetime use; BedJet recommends checking the filter every three months.

Is the BedJet Loud?

The BedJet 3 produce more noise in high-wattage settings. When operating at 100% heating or cooling, the units produce roughly 42 to 43 dB of noise; this is comparable to a quiet room in a house.

The loudest setting, Turbo-heat, produces 47 dB in short bursts. In lower-wattage settings, the unit produces about 37 to 38 dB. Regardless of the setting, the BedJet makes some noise but should not cause major disruptions unless sleepers are highly sensitive to sounds.

Can Couples Use a Single-Zone AirComfort Cloud Sheet?

A single-zone AirComfort Cloud Sheet may be suitable for couples who have the same heating/cooling temperature preferences. Single-zone sheets are available in Queen and King sizes, as well as a Twin XL size for those with Split King beds.

Couples with differing preferences may want to opt for the dual-zone sheet, which is available in Queen and King sizes. Please note there is no price difference between single- and dual-zone sheets of the same size.

Does the BedJet Pose Any Danger to My Pets?

The BedJet is fairly pet-friendly but owners should ensure their animal does not sleep too close to the air nozzle. Otherwise the unit may not be able to deliver air at the prescribed temperature.

How Much Money Will I Save Using the BedJet?

Money saved using a BedJet unit will depend on the owner's residential utility costs. However, most owners can operate a single unit in cooling mode for less than one dollar a month, or in heating mode for less than five dollars per month. This makes BedJet products less costly than other options, such as central heating.

Does the BedJet Trap Odors Beneath the Sheets?

The BedJet should not trap odor to an excessive degree. If owners notice odors or stagnant air beneath their sheets, they can lift the bedding and allow the smells to circulate out of the bed.

Do I Need to Use the App?

The BedJet 3's wireless remote is fully integrated for basic and advanced functions, so the app is not needed for any adjustments.

How Much is Shipping?

BedJet ships units and accessories for free to all 50 states. Additional charges will apply for destinations outside the U.S.

Does BedJet Offer Financing?

Yes. Financing with Affirm starts at $27 per month.
Company Information
Customer Service

8 out of 10 owner experiences show that customers have had a positive experience with BedJet, irrespective of whether or not they liked their product.

Company History

BedJet has been in business since 2014.

Physical Stores

BedJet does not operate any brick-and-mortar locations.

Contact BedJet

Find BedJet on Social