Meet Our Testing Team

Jackson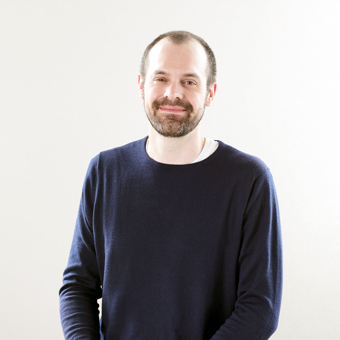 Brad

Keith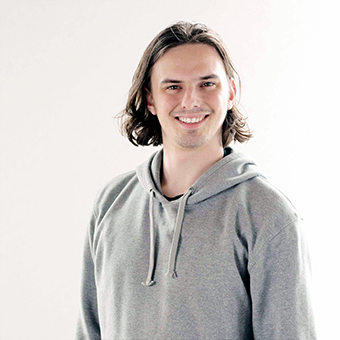 Jeremy
General Overview
Pros
Breathable and temperature-neutral
Exceptionally moldable and squeezable
Light and easy to move
Below-average price-point
Cons
One loft/firmness setting available
Requires frequent fluffing
No free shipping options
No warranty coverage
Our readers get the best price on Miracle Bamboo pillows.
Learn More
Next we'll see how the Miracle Bamboo Pillow rates in terms of durability, conforming ability, odor potential, and other performance factors. Our findings listed below are based on verified customer and owner experiences, as well as our own product research.
As you can see, the Miracle Bamboo has earned high ratings in several categories. These include moldability, temperature neutrality, weight, and ease of cleaning.
The pillow's expected lifespan is also on par with industry averages, despite its relatively low price-point.
Lack of firmness options is one notable drawback of the Miracle Bamboo Pillow. It also requires frequent fluffing in order to maintain a full shape.
What Type of Sleeper is Best Suited to the Miracle Bamboo Pillow?
A sleeper's experience with a pillow often depends on his or her body weight and type, as well as their preferred sleep position.
The table below lists sleeper ratings for the Miracle Bamboo Pillow based on these criteria.
Compare Pillows
Similar Pillow Options
Pillow Technical Details
What You Need to Know About the Miracle Bamboo Pillow
Pricing and Sizing
The next table lists width, length, and thickness dimensions for both available sizes for the Miracle Bamboo Pillow, along with current price-points.
Please note these prices reflect Ontel's current rates; costs may be higher or lower through third-party retailers.
Queen

$29.95

King

$39.95
Construction and Firmness
First let's take a closer look at how the Miracle Bamboo Pillow is made. The table below lists firmness, thickness, and composition specs for the pillow.
Product Name
Firmness Options
Loft
Interior Components
Cover Components
Miracle Bamboo Pillow
'Medium Firm'
5″
95% shredded memory foam
5% polyester microfibers
60% polyester
40% viscose from bamboo
Firmness Options: The Miracle Bamboo Pillow is considered 'Medium Firm.'
Package Deals: Ontel currently allows customers to upgrade their order to two pillows for an additional $9.95. This comes to $39.90 for two Queen-size pillows and $49.90 for two King-size pillows. The extra fee for two pillows is added on top of the $9.95 shipping charge for all orders (see next section). For single pillow orders, a complimentary travel bag is included with purchase.
Miracle Bamboo Coupons and Discounts
Our readers get the best price on Miracle Bamboo Pillows.
Sleep Trial

60 nights

Shipping

Ontel delivers to all 50 states and Canada

Warranty

None

Made In

USA
Can You Wash the Miracle Bamboo Pillow?

The Miracle Bamboo Pillow's cover and inner lining can be washed and dried in machines.

Miracle Bamboo Pillow Care Instructions

Instructions for First Time Use

Miracle Bamboo Pillows do not require any special treatments prior to first-time use. However, fluffing the pillow can help it expand to its full shape after removing it from the package. Additionally, washing and drying the pillow can help minimize initial off-gassing odors.

Cleaning Instructions

Both the pillow cover and inner liner can be washed and dried in machines. However, excessive washing and drying may cause the memory foam to deteriorate quickly. As a result, owners should only wash the liner when necessary. Early deterioration from washing does not appear to be an issue with the cover.
Remove the liner and wash both components together in cold water on a gentle cycle.
Dry the liner and cover on a low tumble setting until both components are completely dry.
Place the liner in the cover and dry the pillow again to re-expand its full shape.

Where Do They Ship?

Ontel ships pillows to all 50 states, as well as all 10 Canadian provinces and all three Canadian territories.

Full Delivery Policy

Delivery Fee

Customers in the contiguous U.S. must pay a flat shipping and handling charge of $9.95 for all deliveries; those in Nevada or New Jersey must also pay sales tax. Those in Alaska, Hawaii, or Canada pay $19.90. Additionally, all online orders incur a $1 fee.

Delivery Policy

The delivery policy for Ontel is as follows:

All deliveries are coordinated through FedEx.
Miracle Bamboo Pillows ship within 30 business days of the original order. Customers who wish to track their order should reach out to Ontel's customer service department.
Customers who do not purchase their pillow from Ontel should defer to the third-party seller's delivery fees, service areas, and wait times.

Trial Period & Warranty Details

Trial Period and Guarantee

Ontel offers a 60-night sleep trial for the Miracle Bamboo Pillow.

This trial period does not include a mandatory break-in period; customers may return the pillow at any point of the 100-night trial.
All customers who return their pillow within 60 nights of their original purchase will receive a full product refund minus shipping and handling charges.
This sleep trial may not be available through third-party retailers selling the Miracle Bamboo Pillow. Those who purchase their pillow in this manner should defer to the seller's return policy.

Warranty

Ontel does not offer a warranty for the Miracle Bamboo Pillow at this time.
Company Information
Customer Service

7 out of 10 owner experiences show customers have had a positive experience with Ontel, irrespective of whether or not they liked their pillow.

Company History

Ontel was established in 1994.

BBB Rating

Physical Stores

Ontel does not operate any brick-and-mortar locations.

Contact Miracle Bamboo

Find Miracle Bamboo on Social