Meet Our Testing Team

Keith

Jackson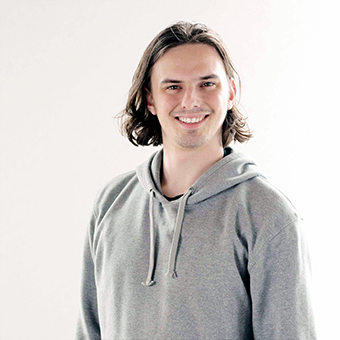 Jeremy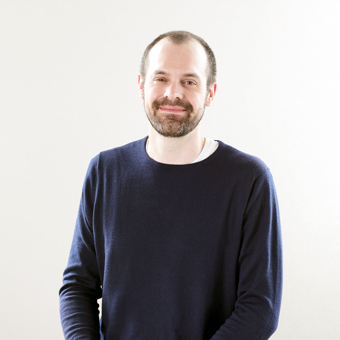 Brad
General Overview
Pros
Convenient alternative to traditional sofa beds and air mattresses
Memory foam topper and 100% cotton sheets transform sofa into comfy sleep surface
Rolls up easily into 2-foot small storage bag
Machine washable (with the exception of the foam topper)
Free shipping
Free returns
Cons
Works best with modular sofas with removable seat cushions
Premium price point
Quick Summary
Air mattresses are prone to deflating during the night, forcing sleepers to wake up with aches and pains. Couch beds aren't always a better option, with their unfortunately placed, creaky metal hinges. The Burrow Sleep Kit is Burrow's answer to disappointing air mattresses and uncomfortable sleeper sofas.
The Burrow Sleep Kit is essentially a bed in a bag, but its innovative design provides a much-needed solution for making house guests more comfortable. Each Burrow Sleep Kit includes a memory foam topper, a sheet set, pillow, and quilted blanket.
All of these have been specially sized to fit the dimensions of a couch, so house guests feel snug instead of awkward. The Burrow Sleep Kit also includes thoughtful extras, like an eye mask and a smartphone pouch, which is actually sewn into the side of the sheet set.
Everything stores easily within the included storage bag, so there's no need to rearrange furniture or set aside time for blowing up a mattress. All in, the Burrow Sleep Kit does cost more than fancier air mattress options, but it's four times cheaper than the average sofa bed.
If you want to surprise your houseguests with comfortable accommodations, while making things more convenient and (likely more) affordable for yourself, the Burrow Sleep Kit is a solid option.
Burrow offers fast, free shipping. Orders are made on demand, shipped within 48 hours, and arrive within a week.
Interested in a Burrow Sleep Kit?
Tuck readers can get the Burrow Sleep Kit at the lowest available price.
Learn More
How Does the Burrow Sleep Kit Work?
The Burrow Sleep Kit provides everything you need to transform a stiff sofa into a makeshift, although surprisingly plush, bed. To set up the Sleep Kit, you loosen up the bag and take out the materials.
You'll place the memory foam topper first. This should lie on top of your seat cushions to piggyback off the comfort they already provide. The topper is made of memory foam, so when you lie on it, you'll feel your body sink slightly into it, as the memory foam responds to the pressure and contours to your body.
The topper not only provides cushion, but performs the important job of smoothing out the couch's surface, so you don't notice any creases or indents in between the individual seat cushions.
Next, you'll "make the bed." Put the fitted sheet on. You can put it on over both the topper and the couch cushions, or just the topper alone. Including the seat cushions will help stabilize the topper and prevent it from shifting during the night.
Also, when placing the fitted sheet, make sure that the side with the smartphone pouch is facing outward, ideally near where the pillow will go and close to an electrical outlet on your wall. The phone pocket has a small opening for you to insert the charging cable through, so this positioning is most convenient for the sleeper.
Finally, you can put the flat sheet, quilted blanket, and pillow on top. Now, you (or your houseguest) is ready for sleep!
When you're ready to put the kit back into storage, it's easiest to do with the bed still made. Untuck the fitted sheet from the seat cushions, but leave everything else as is. Starting with the pillow, roll everything up as tightly as possible, and place it back into the storage bag.
What's Included with the Burrow Sleep Kit?
The Burrow Sleep Kit includes the following:
A memory foam topper measuring 76 by 28 inches, which you place directly on top of the sofa cushions. Memory foam provides additional contour, enhancing the sleeper's comfort.
A cotton sheet set, which includes a fitted sheet and a flat sheet. The fitted sheet is designed to go over both the memory foam topper and the sofa cushions underneath. The flat sheet can be laid on top of the fitted sheet like a normal bed sheet. The fitted sheet includes a sewn-in smartphone pouch.
A medium-weight quilted cotton blanket measuring 83 by 53 inches. The blanket is designed with the size of a couch in mind, so it's not too large to cause awkward draping onto the floor.
A pillow, which is slightly smaller than a traditional bed pillow. Like the quilted blanket, this is custom-fitted for a sofa sleeping experience.
An eye mask to help block out morning sunlight from living room windows
A storage bag measuring 25 by 15 inches in which to store everything. The bag also features an additional storage pocket on the outside.
Technical Specifications
To recap, here's an overview of everything included in the Burrow Sleep Kit, along with the material composition, dimensions, and weight.
Key Information
Specs
What's Included
Storage bag
Memory foam topper
Sheet set (fitted sheet, flat sheet, pillowcase)
Pillow
Blanket
Eye mask
Dimensions
25" x 15" (storage bag)
76" x 28" (topper)
83" x 53" (quilted blanket)
Materials
Memory foam (topper)
100% cotton (sheets and blanket)
Weight
15 pounds
How Much Does the Burrow Sleep Kit Cost?
The Burrow Sleep Kit costs $345. Shipping is free.
Sleep Trial

30 nights

Shipping

Anywhere in the contiguous U.S. and Hawaii

Warranty

1-year limited warranty

Made In

USA, India, and China
What is Burrow's Return Policy?

Orders can be returned within 30 days, as long as they are undamaged and in like-new condition. Orders must include all original packaging; otherwise, a 20% fee will be charged. To initiate a return, customers an email [email protected]. Refunds are processed to the original form of payment within 2 weeks.

How Do I Clean My Burrow Sleep Kit?

The sheets, blanket, and pillowcase can all be machine-washed and dried. For the memory foam topper and pillow, Burrow recommends spot cleaning with a dampened corner of a white cloth or paper towel.

Where Does Burrow Ship?

Burrow ships directly to the contiguous U.S. via UPS Ground. Orders for Hawaii-based customers are shipped through their partner Abode.

Will the Burrow Sleep Kit Fit My Sofa?

It depends on the dimensions of your sofa. The Burrow Sleep Kit works best with their sofa, as it was custom-made to fit those dimensions. However, as long as your sofa has similar dimensions to the memory foam topper (76" x 28"), it should fit nicely. It's also best if your sofa has removable seat cushions, so that you can tuck the fitted sheet around on all four sides.
Company Information
Customer Service

9 of 10 owner experiences show customers have a positive experience with Burrow, regardless of whether they like the Burrow Sleep Kit.

Company History

Burrow launched in 2015 with a modular sofa furniture line. They've since expanded into rugs, bedding, and other home accessories. The company is based in New York.

BBB Rating

Burrow has earned a D from the Better Business Bureau.

Physical Stores

Burrow has showrooms in New York and Chicago. Their furniture can also be found in partner showrooms located in California, Massachusetts, Texas, and Washington.

Contact Burrow

Find Burrow on Social