Meet Our Testing Team

Keith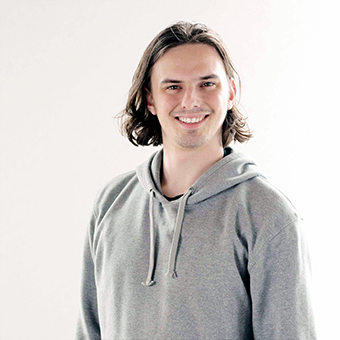 Jeremy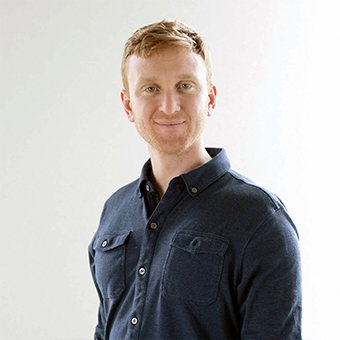 Jackson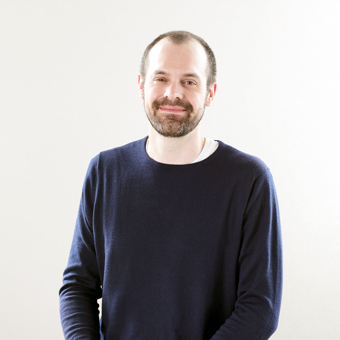 Brad
General Overview
Pros
Multiple sizes and weights to choose from
Cooling cotton and bamboo viscose shells
Segmented design ensures even bead distribution
Free mending provided if damaged within three years
30-night sleep trial
Free shipping within U.S.
Cons
Duvet cover not included
Cotton shell not most durable and allow bead leaking
Interested in a YnM weighted blanket?
Tuck readers get the best price.
Learn More
Quick Summary
Dedicated to creating a better sleep experience, YnM engineered a high-end, therapeutic weighted blanket that simulates the feeling of being hugged. The heavy blanket is designed to distribute pressure across your body, helping calm the nervous system while boosting mood and fostering restorative sleep.
YnM isn't the only manufacturer of weighted blankets, but they are among the most highly rated on platforms like Amazon.  Weighted blankets have recently taken off following studies on how "grounding" the human body during sleep can significantly reduce stress, pain, and anxiety while boosting serotonin levels. Although the YnM blankets are considered ideal for people with insomnia, pain, autism, and anxiety, their stress-relieving and comforting properties can benefit users of all kinds.
YnM offers blankets of different weight and size options. The original blankets are designed with a breathable 100% cotton shell filled with hypoallergenic, non-toxic, and odorless weighted glass beads. The blankets are segmented into pockets to keep the beads evenly distributed around your body.
In addition to cotton, YnM offers blankets made from a cooling natural bamboo viscose. Both types of blankets come in a variety of sizes and weights for adults, including 12, 15, 17, 20, and 25 pounds. The company also manufactures blankets specifically for kids that typically weigh between five and seven pounds.  YnM blankets come in a variety of colors, including dark grey, light grey, ivory, sea grass, and plaid.
In addition to weighted blankets, YnM spells specialty duvet covers for their blankets separately. Continue reading to learn more about YnM products and weighted blankets in general in the guide below.
In summary, our testers appreciated the variety of sizes and weights available, as well as editions designed specifically for children. Our editors also praise the blanket's insulating qualities; ideal for cold climates and sleepers who tend to sleep cold.
The main criticism our testers had was with the quality of the cotton shell, which was neither breathable nor particularly durable. In addition, that the majority of blankets require special cleaning.
YnM advertises blankets as machine washable, but warns that blankets over 15 pounds should not be placed in a conventional washer or dryer, when the majority of their products are over 15 pounds. Duvet covers are recommended but sold separately.
Our testers prefer the YnM Cooling to the Cotton Weighted Blanket due to its bamboo viscose shell. Not only does the shell offer superior breathability, bamboo viscose has been shown to be a more durable fabric than cotton.
Compare Weighted Blankets
How Does YnM Compare to Other Weighted Blankets?
As any consumer does with a product they're considering, our bedding assessments naturally involve comparing them with other similar products. Be it composition, feel, or price, we think it's important to see how YnM weighted blankets stack up against other weighted blankets.
Check out our selections below to learn about comparable weighted blankets.
Similar Weighted Blanket Options
| | | |
| --- | --- | --- |
| | Gravity Weighted Blanket | Layla Weighted Blanket |
| Comparison Criteria for Weighted Blankets: | | |
| Interior Components | Non-toxic micro glass beads | Micro glass beads |
| Cover Components | Microfiber duvet made from 100 percent polyester over a pure cotton shell | 300 thread-count, pure cotton bottom layer with hexagon stitching; fuzzy, mink-like top layer |
| Size Options | Twin | Twin, Queen, King |
| Weight Options | 15 lbs, 20 lbs, 25 lbs | 15 lbs, 20lbs, 25lbs |
| | | |
Tap here to see more mattress stats
Technical Details
What You Need to Know About YnM Weighted Blankets
Sizing and Pricing
The YnM blanket comes in a wide range of sizes and prices. We've outlined two of the most common models and their respective pricing below.
Product
Sizes
Weights
Price
Cotton Weighted Blanket
36″x48″
41″x60″
48″x72″
60″x80″
80″x84″
80″x87″
5 lbs
7 lbs
10 lbs
12 lbs
15 lbs
17 lbs
20 lbs
22 lbs
25 lbs
30 lbs
Check Price
Cooling Weighted Blanket
41″x60″
48″x72″
60″x80″
80″x87″
7 lbs
10 lbs
12 lbs
15 lbs
20 lbs
25 lbs
30 lbs
Check Price
Materials and Construction
We've touched on the construction briefly; now let's go into more depth. The YnM blankets feature a choice of two shells: pure cotton or bamboo viscose — a natural fiber made from wood cellulose. The shell has a breathable fiber fill, in addition to a weighted insert with five loops to help the blanket stay in place.
Inside the blanket are premium glass beads that are hypoallergenic, non-toxic, and free of odors. They're encased in a lightweight, breathable polyester fabric and separated into compartments to ensure an even distribution. The whole blanket is sewn by a special stitching designed for durability and to prevent beads from leaking.
| | | | | |
| --- | --- | --- | --- | --- |
| Product Name | Inner Fill Material | Outer Shell Material | Weight Options Available | Colors/Patterns Available |
| Cotton Weighted Blanket | Glass beads with polyester fill | Pure cotton | 5, 7, 10 lbs (kids) 12, 15, 17, 20, 22, 25 (adults) | Dark grey, light grey, blue white, grey weight, navy |
| Cooling Bamboo Weighted Blanket | Glass beads with polyester fill | Pure bamboo viscose | 7, 10, 12, 15, 20, 25, 30 lbs | Dark grey, sea grass |
Cleaning and Care
YnM weighted blankets may be washed and dried in conventional machines on a gentle, low cycle and low heat if they are under 12 to 15 pounds. For heavier blankets, it is recommended to take YnM blankets to a commercial laundromat with sturdier machines. For easiest washing, YnM recommends protecting your blanket with a duvet.
Sleep Trial

30 nights

Shipping

Free to U.S. and Canada

Warranty

3 years

Made In

China
Where Do They Ship?

YnM ships free to the U.S. and Canada

What Is the Delivery Policy?

YnM offers free shipping to destinations within the U.S. and Canada. Orders ship within 1 to 2 business days via UPS or Fedex. Shipping time may vary depending on location, but typically takes between two and six business days.

Return and Warranty Details

YnM blankets come with a 30-night sleep trial with receipt. However, return shipping cost is not included and a 25% manufacturing fee may apply if the product is used or damaged.

In addition to delivery, the YnM company offers a 3-year warranty that includes free mending should unexpected damage occur.
Company Information
Customer Service

6 of 10 owner experiences show customers have a positive experience with YnM.

BBB Rating

YnM does not yet have a BBB rating.

Physical Stores

YnM does not operate any brick and mortar locations

Contact YnM

Find YnM on Social