Meet Our Testing Team

Keith

Jackson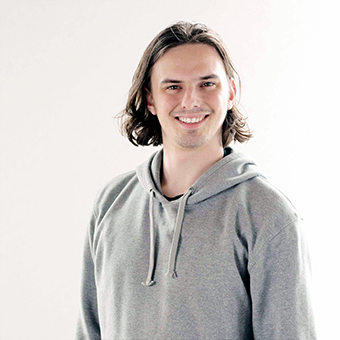 Jeremy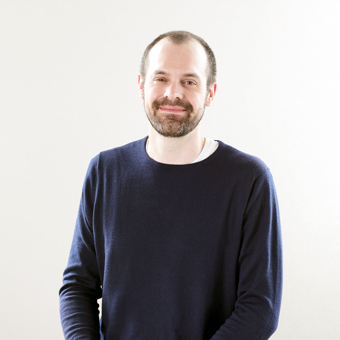 Brad
General Overview
Pros
30-day satisfaction guarantee
Personalized vitamin regimens are available
Useful for people who have difficulty swallowing pills
Connected app has daily reminders and makes it easier to track your supplement intake
No GMOs, sugar, preservatives, or fillers
Users receive 10 cents back for every supplement dose taken
Cons
Subscription prices ($22 to $45) are higher than the cost of supplements in pill form
The dispenser only works with the company's subscription vitamin pods
Some reviewers have had problems with their dispenser
The dispenser must be cleaned regularly
Adult vitamins are only available in a natural orange flavor
Get 25% off your Tespo order of $100 or more!
Use this code at checkout: TUCK
Shop Now
How Does the Tespo Work?
Dispenser set-up consists of filling the unit with water and popping in your chosen vitamin pod. Each pod has 31 separate sections for each daily supplement dose, so customers who are on more than one regimen (or share the Tespo with other people) will have to switch their pods out between supplement types.
To use the Tespo, customers place a cup (which comes with the dispenser) into a slot in the machine, then press a button. The dispenser punctures the pod and lets the powdered supplement fall into a mixing barrel, where it is combined with the water stored in the machine.
After the dose is thoroughly mixed, it is dispensed into the cup — at this stage, it should be consumed quickly so that the powder does not re-settle.
The supplement subscription service works much like similar services: after choosing your supplement type, you will be sent one pod (a 31-day supply) monthly and will be charged for every delivery until you decide to end your subscription. Each supplement type is made up of different ingredients, all backed by scientific research.
For example, the Sleep supplement includes:
Most supplement types are delivered within days of being ordered, though personalized regimens can take up to one month for the first delivery.
What's Included with the Tespo
Customers can choose to purchase the dispenser alone, or bundled with one of their subscription services. (None of the under-$30 regimens are available as a bundle.) The dispenser comes with a cup for your supplements and a Tespo Go for using your vitamins while traveling. Replacements for these are available to purchase online.
Each supplement subscription delivers you one pod, which contains enough supplement doses for 31 days.
Tespo Technical Specifications
The Tespo dispenser is a black appliance, approximately the size of a shoe box stood on one end. Its 5-foot long cord allows you to position it on your countertop, though some larger kitchens with fewer outlets may require an extension cord.
The dispenser must be cleaned regularly and can be taken apart for this purpose.
| Key Information | Specs |
| --- | --- |
| Dimensions | 11″ x 5″ x 10.2″ |
| Weight | 6.2 lbs |
| Cable Length | 5′ |
| Color | Black |
How Much Does a Tespo Cost?
Alone, the Tespo dispenser costs $149 with free shipping. Starter kits (bundled with a subscription) are available for less.
Adult vitamin regimens are available from $25 to $45 per month. This works out to $300 to $540 per year.
Trial

30-day satisfaction guarantee

Shipping

Free shipping within USA

Warranty

1 year

Made In

USA
Can you use the dispenser with any other supplement brand?

No, you must use Tespo-supplied supplement pods in the dispenser.

Can you use the supplement pods without the dispenser?

Using the Tespo Go (free with the purchase of a dispenser or $12 purchased separately), you can dispense the powder into the liquid of your choice. If you're having trouble dissolving the powder, try it in warm water.

Does the supplement powder fully dissolve?

Reviews indicate that some supplement regimens dissolve better than others. Sleep, for example, was widely cited to dissolve well, while the women's multivitamin left chalky residue for some users. This should not impact the supplement's efficacy but can be unpleasant to drink.

Are Tespo Pods safe for people with dietary restrictions?

Tespo supplement pods are gluten-free, dairy-free, soy-free, vegetarian, and non-GMO.

Can you skip a month in your subscription?

Once logged into the Tespo website, you can push your subscription back for one month. This must be done at least 24 hours before your order is due to be sent.

What are Tespo Pods made from?

Tespo's supplement pods are a combination of foil (to cover the compartments) and food-grade, BPA-free polypropylene plastic.

Are Tespo Pods recyclable?

Although the foil on the supplement pods is not recyclable in every region, it is easy to remove. Once that is done, the pods are able to be recycled throughout the USA. You can also choose to send the pods with the foil still attached to Tespo for recycling.

How does the credit system work?

Tespo offers a 10-cent credit for every supplement you take. This is monitored using the app, and all credits can be applied towards future subscription costs.
Company Information
Customer Service

8 of 10 owner experiences show customers have a positive experience with the company.

Company History

Tespo was founded in 2014 and launched the Tespo Dispenser system in 2016.

BBB Rating

Physical Stores

Tespo does not operate any brick-and-mortar locations.

Contact Tespo

Find Tespo on Social
Additional Tuck Resources