Meet Our Testing Team

Keith

Jackson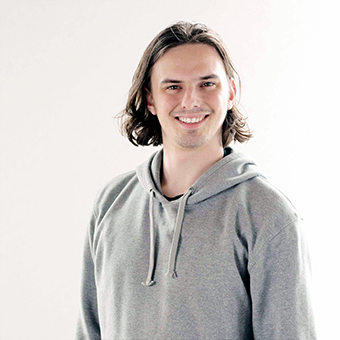 Jeremy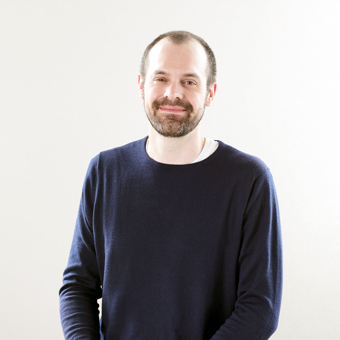 Brad
General Overview
Pros
Wide-angle lens offers a larger view of your baby's crib.
Streams video constantly over WiFi, even if the Internet goes out.
Two-way audio allows you to speak to your baby directly through the Nanit app.
Cons
Some users report consistent video connection issues.
App may not work with other monitoring devices and smart cribs.
How the Nanit Sleep System Works
The Nanit Sleep System is more than a baby monitor; it's a comprehensive sleep-management device. The Wi-Fi enabled camera mounts above your baby's crib to provide a bird's eye view of all activities. Video is captured with an HD, high-resolution lens and streams directly to Nanit's app on your phone. You're alerted to all movements and sounds, so you can respond if your baby is fussy during the night or nap time. It also lets you know if temperature and humidity in your nursery are within a healthy range.
By purchasing a subscription to Nanit Insights (100 dollars/year for 30-day data storage and 300 dollars/year for unlimited), you can really tap into Nanit's machine learning capabilities. You can purchase the subscription separately after downloading the Nanit app. Nanit Insights provides nightly summaries of your baby's sleep patterns, including timelapse video highlights, and you can even look for trends over time. By learning your baby's habits, the system lets you know how long it took your baby to fall asleep, sleep duration and how many times you or another caregiver visited the nursery. Nanit also analyzes patterns and provides sleep tips tailored to your baby. If you're looking to make heads or tails of your baby's sleep patterns, Nanit can provide the information to help you and your baby get a better night's sleep.
Tuck Recommends the Nanit Sleep System for Parents Who...
Want help improving their baby's sleep habits

Like the idea of using data and machine learning to provide insights

Have a "the more information, the better" approach to parenting

Want a monitor with top-quality video and audio capabilities

Prefer a monitor that syncs with their phones
Nanit Sleep System Buying Guide
Why Purchase a Baby Sleep Monitor?
Since the 1930s, many parents have used baby sleep monitors to keep a watchful ear (and eye, once video monitors came along) on their little ones while they sleep. Especially for new parents, baby monitors can provide peace of mind because they allow you to check on your baby without entering her room.
Baby monitors are most helpful when you're out of earshot of your child's room or while you're sleeping. You can venture to another floor during nap or bedtime without having to constantly run back upstairs to see if your baby has woken up. Plus many parents find they're able to sleep better knowing that the baby monitor will wake them up if their child wakes up.
Video monitors also let parents keep an eye on their baby to make sure he's sleeping safely. Monitors can also help you avoid entering your baby's room unnecessarily. Checking the video feed will let you know if your child is standing up crying out for you or just making noise in his sleep.
Baby monitors aren't for everyone. Some parents find themselves jumping up at every peep their baby makes. If you do decide one is right for you, just be sure to follow installation instructions and never place a monitor in a spot where your baby could pull it into the crib.
What is Included in the Nanit Sleep System?
The Nanit Sleep System is comprised of three different components that work together to help your baby (and you) get the best night's sleep possible:
Camera
The Nanit Sleep System comes with a sleek 1280 x 960 resolution, wide-angle lens camera that's meant to be installed above your baby's crib. The sleep monitoring system relies on computer vision and only works if you have a bird's eye view of your baby's crib. Many parents also appreciate the clarity this view provides. You can either mount the camera to the wall next to your crib or purchase the system with a floor stand if your crib isn't near a wall. Both come with cord management systems to keep power cords safely from your baby's reach.
The camera delivers a clear, smooth video stream directly to your phone and will alert you to sounds or movements. It also gives information about room temperature and humidity. The camera uses 10 infrared LED lights to provide excellent night vision, and you can zoom in on the video using two fingers. You can also capture pictures from the feed.
The video transmits via Wi-Fi and communicates with your router so it will keep working even if your internet is down. Proximity isn't an issue, so you can check on your baby even if you're on a business trip. Unlike other video monitors, the Nanit app will keep sending notifications even if your screen is off—which is convenient but also drains your battery, so you might want to keep your phone plugged in.
The latest version of the Nanit camera features two-way audio, so you can speak to your baby directly through the app. It can also play nature sounds to calm your baby.
Nanit Insights
While the camera and monitoring capabilities of the Nanit are impressive, many find the true value lies in Nanit Insights. Nanit Insights is a subscription service that compiles sleep data and utilizes machine learning to provide detailed information and tips related to your baby's sleep habits. The Nanit Sleep System comes with a one-month trial of the service, and you can either pay 100 dollars per year for 30-day storage or 300 dollars for unlimited storage. The main components of Nanit Insights are:
Sleep Dashboard
The sleep dashboard provides four main data points to provide a daily snapshot of your baby's sleep quality. It includes how long it took your baby to fall asleep, sleep duration, how many times you visited her and provides a sleep efficiency score.
Sleep Trends
The "activities" tab allows you to view sleep trends over time. You can see a visual or numeric representation of your baby's sleep and wake patterns each night, and the app saves this data for 30 days (unless you purchase the unlimited subscription).
Night Timelapse
The timelapse provides more detail about specific nights of sleep with a timeline broken down into time awake, asleep and away plus visits. It also includes timelapse video highlights so you can see what your baby was up to.
Sleep Tips
After gathering data on your child's sleep patterns for a short time, Nanit Insights begins providing sleep tips. The system aggregates sleep data from all users and consults with pediatric sleep experts to provide informed tips tailored to your baby. For example, if Nanit Insights sees you holding your baby every time he wakes up during the night, it might advise you to visit your baby without picking him up to help him learn to fall back to sleep on his own.
Multi-Stand
For travel or to move the Nanit camera around the house, you can also purchase the portable multi-stand. The small stand comes with an eight-foot power cord and allows more flexible use of the camera. You can use it next to a bassinet or to get a view of the entire nursery. The only drawback is that without a bird's eye view, you can only utilize the live stream video capabilities and sleep data won't be collected.
What Safety Features does the Nanit Sleep System Offer?
The Nanit Sleep System was designed with your baby's safety in mind. Safety features include:
Cable Management: The camera's cable is kept safely from baby's reach with a cable channel that attaches to the wall.
Camera Height: The camera is designed to be mounted so that children in the 90th percentile and below for height won't be able to reach it.
Shatter Resistant: Nanit's camera lens is housed in a secure mount so it won't shatter even if it falls.
Nightlight: The camera includes a soft, ceiling-directed nightlight that you can control from your phone, so you won't trip over toys when trying to find a lost pacifier or stuffed animal during the night.
The camera also streams 24/7 even when the internet is out, so you don't have to worry about being disconnected from your baby, especially if you're away.
Because the system utilizes Wi-Fi, some parents have privacy concerns as videos are transferred to the cloud. Nanit has taken the following steps to minimize risks:
Data Encryption: Nanit utilizes AES 256-bit encryption for all data and communications to keep your data safe.
Video Encryption: By not utilizing an IP address, Nanit reduces the risk of hackers accessing its cameras. Encrypted video streams are sent directly to Nanit servers and your device.
Customized Permissions: You can allow the nanny or grandparents to access portions of Nanit Insights, or not. Dial permissions up and down according to your wants and needs.
It's also worth noting that Nanit Insights compiles all user data, anonymizes it and uses it to improve the system for all users. There's no way to opt out, but Nanit is working on a way to let users remove their data if they choose.
Want to buy a Nanit Sleep System?
Tuck readers get the lowest price on the Nanit Sleep System.
Check Lowest Price
Delivery, Warranty, & Returns
The Nanit Sleep System is available for purchase in a variety of retail stores and online retailers. Nanit ships anywhere in the U.S., excluding military bases and P.O. Boxes. The company also offers free shipping on all orders.
Orders typically ship within two business days, and Nanit will send tracking information after your purchase so you can track your package. If you need to make changes or cancel your order, contact Nanit support at 1-866-696-2648 or [email protected]. Just note that orders often ship same day, so the company may not be able to make changes.
Warranty & Return Policy
In case you discover any defects in your Nanit Sleep System, the company offers a one-year limited warranty. The warranty covers any issues related to manufacturing but doesn't include normal wear and tear. Note that the warranty is only valid if you purchase Nanit through an approved retailer.
Nanit's return policy is included in its 45-day Happiness Guarantee. If you aren't satisfied with the product within 45 days, you can send it back for a full refund or exchange (though you will have to cover shipping costs). Simply notify Nanit Customer Support, and they will provide you with a Return Materials Authorization form to include with your return. Be sure to send your return back within ten days of requesting the form. The 45-day Happiness Guarantee only applies to products purchased from the Nanit website, and you'll have to check return policies for other retailers if you buy the product elsewhere.