Meet Our Testing Team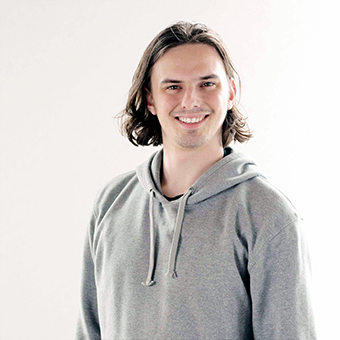 Jeremy

Keith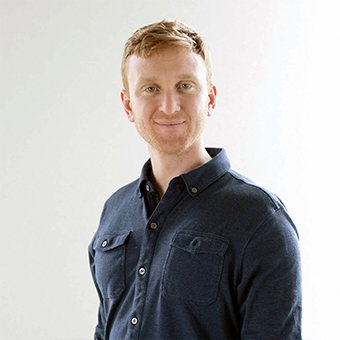 Jackson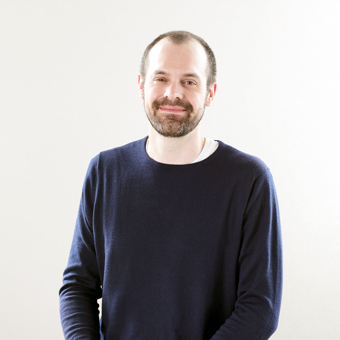 Brad
General Overview
Pros
Fully customizable firmness
Great motion isolation and no noise
Below-average price-point
Free shipping to contiguous U.S. and 25-year warranty
Cons
Less conforming than other foam mattresses
Slight gaps may form between foam inserts, leading to sleeper discomfort
Minimal edge support
30-night break-in required for sleep trial
Check out Morphiis' customizable mattresses.
Get $100 OFF when you shop (use code TUCK100)
LEARN MORE
Quick Summary
The Morphiis Customizable Mattress, also known as simply the Morphiis Mattress, is an all-foam bed with a unique design that allows owners to fully customize the firmness. The mattress is constructed with a comfort layer made of 'ULTRAFOAM' polyfoam, a customizable transitional foam layer containing removable foam inserts, and a high-density polyfoam support core. Altogether the bed measures 11″ thick.
Firmness customization is fairly straightforward. Mattress buyers receive their bed with 12 'Medium Firm' foam inserts in the middle layer; these inserts are colored blue. The mattress also comes with 12 yellow ('Soft') and 12 white ('Firm') inserts. To adjust the firmness in different areas, owners simply open the mattress and arrange the three different inserts to their liking on both sides of the bed.
Morphiis features a 'configurations guide' on their website to provide advice to different types of sleepers, such as short and tall individuals, pregnant women, and people with chronic back pain.
In addition to customizable firmness, the Morphiis Mattress isolates motion transfer to a significant extent and produces no noise when bearing weight. It also sleeps cooler than many other all-foam beds, due in part to good airflow in the transitional layer and a breathable cotton-polyester cover.
However, the bed does not conform as closely as most similar models; as a result, sleepers may experience less pain and pressure relief as they might on a mattress made from other materials, such as memory foam or latex.
Read on to see our full review of the Morphiis Mattress, including ratings for performance and different sleeper types, ordering and delivery policies, and sleep trial and warranty details.
What Type of Sleeper is Best Suited to a Morphiis Mattress?
Based on our customer feedback, Morphiis mattresses received the following grades among sleepers of different weights and preferred sleep positions.
Please note that these ratings are subjective, and that everyone has varying experiences on different mattresses. Sleeper comfort and spinal support are the most important factors when it comes to selecting a mattress.
For more information on sleeping positions please see our guides for side, back, stomach and combination sleepers.
| | | | |
| --- | --- | --- | --- |
| Weight | Light | Average | Heavy |
| Sleep Position | Less than 130 LBS | 130 LBS - 230 LBS | Greater than 230 LBS |
| Side | | | |
| Back | | | |
| Stomach | | | |
As you can see, the customizable firmness settings of the Morphiis Mattress make it suitable for sleepers in different weight groups, as well as varying sleep positions. The dual-firmness customization also makes the bed a good option for couples.
Morphiis Mattress Recommendations
You have a smaller shopping budget, as the bed has a below-average price-point.
You feel comfortable on mattresses that do not conform very closely.
You prefer mattresses with moderate to high thickness profiles.
Compare Mattresses
How Does the Morphiis Mattress Compare to Other Beds?
As any consumer does with a product they're considering, our mattress assessments naturally involve comparing them with other similar products. Be it composition, firmness, or price, we think it's important to see how Morphiis mattresses stack up to other beds.
Morphiis offers a level of customization that is rare in today's mattress industry. The adjustable configuration of the transitional foam insert layer enables owners to choose from dozens of firmness settings and customize how the mattress responds to different areas of their body. This makes the bed suitable for sleepers representing a wide range of body types, weights, and sleep positions – though the Morphiis Mattress provides minimal conforming and may not be ideal for sleepers with chronic aches and pains. Additionally, small gaps may occur between the foam inserts that compromise support to a slight degree.
Check out our selections below if you'd like to see a few comparable mattresses.
Similar Mattress Options
| | | | | |
| --- | --- | --- | --- | --- |
| | Helix Sunset | Layla Mattress | Luxi 3-in-1 | Nolah Signature |
| MATTRESS TYPE | Hybrid | Foam | Foam | Foam |
| PRICE RANGE | $899 | $999 | $1,299 | $1,499 |
| FIRMNESS | 3.5 | 4,7 | 3.5,5.5,7.5 | 4,7 |
| AVAILABILITY | online | online | online | online |
| SLEEP TRIAL | 100 nights | 120 nights | 1000 nights | 120 nights |
| WARRANTY LENGTH | 10 Year, Limited | Lifetime | 10 Year, Limited | Lifetime |
| | | | | |
Tap here to see more mattress stats
Mattress Technical Details
What You Need to Know About the Morphiis Mattress
Sizing and Pricing
Twin $595

Twin $650

Full $850

Queen $995

King $1,799

California King $1,799
Construction and Firmness
As stated above, the Morphiis Mattress offers fully adjustable firmness. Morphiis claims that 64 different foam insert configurations are available. A full overview of firmness, thickness, and composition specs are listed in the table below.
Firmness is rated on a scale of 1 to 10. For more information on how firmness is calculated, please visit our Mattress Firmness page.
Product Name
Firmness Rating
Thickness
Support Core Components
Comfort Layer Components
Cover Components
Relaxed Firm
5.5 (Medium)
12″
2″ 1.6 PCF Polyfoam
5 1/2″ 1.8 PCF Polyfoam
2 1/2″ 5 PCF Gel Memory Foam
2″ 4 PCF Memory Foam
5/8″ Foam Quilted with Organic Cotton
Firm
8 (Firm)
12″
2″ 1.6 PCF Polyfoam
5 1/2″ 1.8 PCF Polyfoam
2 1/2″ 5 PCF Gel Memory Foam
2″ 4 PCF Memory Foam
5/8″ Foam Quilted with Organic Cotton
Availability
The Morphiis Mattress is available for purchase on the Morphiis website, as well as Amazon.com and Walmart.com. The company does not operate any brick-and-mortar locations.
Morphiis Coupons and Discounts
Sleep Trial

100 Nights

Shipping

Free within contiguous U.S. and most of Canada

Warranty

25 Years

Made In

Undisclosed
How is the Mattress Shipped?

Morphiis mattresses are compressed and vacuum-sealed for shipping.

Where Do They Ship?

Morphiis ships mattresses to all 50 states, Puerto Rico, and most locations in Canada.

White Glove Delivery?

Morphiis does not offer White glove delivery or old mattress removal at this time.

Full Shipping Details

Delivery Policy
The delivery policy for Morphiis is as follows:

Most customers receive their mattress within five to seven business days of their original order.
Shipping is free within the contiguous U.S. and most of Canada.
Customers in Alaska, Hawaii, Puerto Rico and select locations in Canada will be charged additional delivery fees.

Old Mattress Removal
Morphiis does not offer old mattress removal at this time.

Old Mattress Removal?

Morphiis does not offer old mattress removal at this time.

Trial Period & Warranty Details

Trial Period and Guarantee

Morphiis offers a 100-night sleep trial for all mattress owners.

This sleep trial includes a mandatory 30-night break-in period. Customers will not be able to return the mattress for a full refund until at least 30 nights have elapsed.
Customers who request a return after 30 nights will receive a full refund, including delivery charges, and Morphiis will arrange for the mattress to be picked up at their residence for no extra charge.
Customers must retain full possession of the mattress and ensure it exclusively remains in the United States in order to qualify for the full refund.
All households are allowed a maximum of two mattress returns.
All returned mattresses are either recycled or donated to charity.

Warranty

Morphiis offers a 25-year limited warranty on all mattresses.

This warranty is entirely nonprorated.
Warranty coverage begins on the original purchase date. Morphiis will, at its sole discretion, repair or replace all defective mattresses for as long as the warranty is valid.
This warranty is contingent on proper foundational support. Per Morphiis: 'Morphiis mattresses are designed to work on a firm, solid-surface foundation that remains flat and structurally capable of supporting the combined weight of the mattress and user(s) upon it.' Failure to utilize adequate foundational support will void the warranty.
No new warranty will be issued for a replacement mattress, nor will replacing the original mattress extend the warranty.
The warranty will cover the following defects:

Visible indentations in the sleep surface that measure one and a quarter inches (1 1/4″) or deeper.
Physical flaws in the foam that cause the material to split or crack.
Manufacturing defects in the cover, including tears or unraveling stitches.

The warranty will not cover the following:

Visible indentations in the sleep surface that do not measure one and a quarter inches (1 1/4″) or deeper, or other minor changes to the mattress that occur due to normal wear and tear.
Repair or replacement requests that occur due to changes in the owner's comfort or texture preferences.
Burns, cuts, tears, stains, and other forms of physical damage that occur due to owner misuse or inadequate foundational support.

This warranty is exclusively offered to original owners who purchase their mattress from Morphiis or an authorized retailer. Those who buy or acquire their mattress from the original owner or a non-authorized retailer will not qualify for warranty coverage.
Company Information
Customer Service

7 out of 10 owner experiences show that customers have had a positive experience with Morphiis, irrespective of whether or not they liked their mattress.

BBB Rating

Morphiis does not have a current BBB rating.

Company History

Morphiis was founded in 2018.

Physical Stores

Morphiis does not operate any brick-and-mortar stores or showrooms.

Contact Morphiis

Find Morphiis on Social
Other Morphiis Sleep Products
Morphiis also offers the following sleep products in addition to their mattress: