Meet Our Testing Team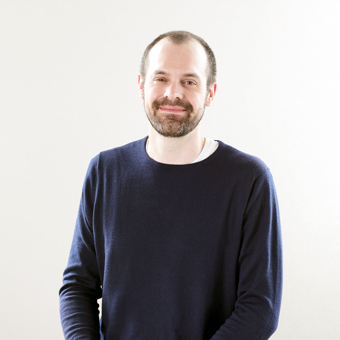 Brad

Keith

Jackson

Lauren
Recommended for…
Sleepers who prefer deep contouring from their mattress. Thanks to its adaptive polyfoam comfort layer and medium feel, the mattress conforms quite closely. Its feel is best described as sleeping "in" – as opposed to sleeping "on" – the mattress.
People who weigh up to 230 pounds. The mattress offers a comfortable balance of cushioning and support for sleepers in the lightweight and average weight groups.
Couples. The Vaya excels at motion isolation and does not produce any noise, making it a good option for people who experience sleep disturbances from their partner's movements in bed.
Those who usually sleep hot on all-foam mattresses. The Vaya's comfort layer is composed of open-cell polyfoam, a material that doesn't trap as much heat as denser memory foams.
Not Recommended for…
Stomach sleepers. While some who weigh less than 130 pounds may find the mattress comfortable, our testing has found most stomach sleepers find the Vaya too soft and prone to deep sinkage.
People who weigh more than 230 pounds. The Vaya will probably not provide enough support for heavyweight sleepers, which can lead to uncomfortable sagging and added aches and pains.
Ratings Summary
Our testing team conducted an extensive evaluation of the Vaya Mattress. Our review and rating process consists of three parts: in-house evaluation, external sleep testing, and data collection of verified owner experiences. To learn more about our review process, read our methodology here.
Our performance criteria and ratings for the bed are listed in the table below.
As you can see, the Vaya Mattress has earned favorable ratings in some categories and lower scores in others. For an in-depth look at our ratings for this mattress, check out the full breakdown below.
Sleep Position Ratings
As part of our ratings process, we evaluated the Vaya Mattress across different body types and preferred sleep positions. In addition to physical testing, we surveyed our sleep expert team and analyzed reviews from verified mattress owners and customers. Our findings are listed in the table below.
For more information on sleeping positions please see our guides for side, back, stomach, and combination sleepers.
| | | | |
| --- | --- | --- | --- |
| Weight | Light | Average | Heavy |
| Sleep Position | Less than 130 LBS | 130 LBS - 230 LBS | Greater than 230 LBS |
| Side | | | |
| Back | | | |
| Stomach | | | |
How Is the Vaya Mattress Constructed?
Cover
The Vaya's cover is made from a quilted polyester blend. The fabric has a very soft and stretchy feel. The cover is removable, but Vaya does not recommend machine washing or dry cleaning. Owners should spot clean the cover with warm water and gentle soap if spills occur.
Comfort Layers
The Vaya contains a 3-inch comfort layer of Vaya foam, which is an open-cell polyfoam. This material is very adaptive and will contour closely like memory foam, but it feels somewhat responsive and won't sink as much beneath the sleeper's body. The open-cell composition also prevents excessive heat buildup on the surface, allowing most sleepers to remain cool – though heavier individuals may feel warmer because they sink further into the surface.
Please note this mattress does not contain a transitional layer of any kind.
Support Layers
The Vaya's support core consists of high-density polyfoam measuring 9 inches tall. Compared to other all-foam mattresses, this model's support core is thicker than average. This base material is also open-cell foam, creating some added airflow throughout the mattress core. Despite the thickness of this layer, some people will still experience excessive sinkage on the mattress.
| Product Name | Firmness Level | Support Core Components | Comfort Layer Components | Cover Components |
| --- | --- | --- | --- | --- |
| Vaya Mattress | Medium (5) | 9″ Open-Cell HD Polyfoam | 3″ Adaptive Open-Cell Polyfoam | Quilted Polyester Blend |
What Are the Firmness and Feel Like?
The Vaya has a medium feel and is quite adaptive, so sleepers will notice a close body contour as they settle into the mattress. The polyfoam is slightly more supportive than memory foam, but some people will sink more deeply beneath the surface due to their weight and/or sleep position. The Vaya is suitable for anyone who enjoys sleeping "in" – not sleeping "on" – their mattress.
The polyfoam is also somewhat responsive. Sleepers won't experience the same springiness as they might on a hybrid or innerspring model, but there is a light bounce whenever they change positions or get on and off the mattress.
Ratings Breakdown
Performance Ratings
Now, let's discuss our performance ratings for the Vaya Mattress. Each of these ratings is based on experiences and reviews from verified Vaya owners, as well as findings from our in-house testing crew.
Durability
The Vaya was recently made available to the public, and we haven't had sufficient time to evaluate this model against the average mattress lifespan of six to eight years. Our durability rating is based on other criteria, such as quality of materials and owner experiences.
We expect the Vaya to perform for about six to six and a half years before a replacement is needed. This estimated lifespan is on par with softer all-foam beds. The Vaya's main advantage is its thick base layer, which provides very good stability for the mattress. However, the adaptive comfort layer will likely develop body impressions that make the surface feel uneven and less supportive. The edges will also sink more deeply over time, making it harder to get in and out of bed.
If owners want to preserve their Vaya's surface for a bit longer, we suggest rotating the mattress head-to-foot every three to six months.
Motion Isolation
Two of our sleep testers evaluated the Vaya for motion isolation by lying side-by-side on the mattress. One tester moved around while the other felt for their motion transferring across the bed's surface. As is the case with many all-foam models, the Vaya performed very well during these tests. The foams absorbed most motion and each tester felt barely any transfer from the other.
The polyfoam is a bit responsive, but that does not appear to be a factor here because the material is so soft and adaptive. Couples and co-sleepers should feel very little – if any – transfer from their partner and sleep quite soundly on this mattress.
Off-Gassing
Our testers noticed some strong initial odor from the Vaya after unboxing the mattress. This is due to polyfoam layers releasing volatile organic compounds (VOCs), tiny particles that carry a noticeable chemical smell. The odors will eventually dissipate, but the mattress may emit bothersome smells for several days after it is removed from its packaging. Owners may want to place the mattress in a well-ventilated room for a few days before sleeping on it.
Pressure Relief
To evaluate the Vaya for pressure relief, our testers took turns lying on the mattress with body sensors that track pressure buildup in the shoulders, hips, and other sensitive areas. They also rotated sleep positions to see if pressure increased or decreased while lying on their sides, back, or stomach.
Since the Vaya is a medium-feel mattress that conforms quite closely, it will promote even spinal alignment and alleviate pressure for side sleepers weighing 230 pounds or less. The mattress also provides even conforming and pressure relief for lighter back and stomach sleepers. Heavier side, back, and stomach sleepers will probably experience added pressure from sinking too much. These individuals would likely be better served by a firmer mattress.
Temperature Neutrality
All-foam mattresses are notorious for sleeping hot, but some models – like the Vaya – offer more temperature control by using breathable foams. In the Vaya's case, both the comfort layer and support core are composed of open-cell polyfoam. This material will trap heat for some – especially heavier individuals who sink too much – but overall, the mattress sleepers cooler than many competing foam models.
Edge Support
To evaluate the Vaya for edge support, our testers sat along the perimeter of the mattress as an owner might do when getting in and out of bed. They also took turns lying near the edges to check for feelings of "roll-off." During these tests, all of our testers noticed some perimeter sinkage – particularly those weighing more than 230 pounds. Our lightweight testers felt somewhat secure lying near the edges, but heavier testers noticed some potential roll-off.
All-foam mattresses generally struggle with edge support because foam can't withstand compression like coils or even latex. Over time, sinkage along the perimeter will worsen. Those who struggle getting in and out of bed may have a difficult time with this mattress as it nears the end of its lifespan.
Noise
The Vaya was completely silent during all of our tests, even ones that involved position changes and on/off movements. This is a common characteristic of all-foam models. We don't expect its noise potential to increase over time, so this mattress is well suited to people who wake up easily due to noise.
Sex
According to most couples, the ideal mattress for sex feels responsive on the surface to promote easier movements and conforms to the body for added traction. Movements on the Vaya's surface will produce a light bounce, but the mattress does not offer the same springiness as a coil mattress or a bed with latex layers. As a result, couples may sink too much during sex and have a harder time moving across the surface. Weak edge support may also confine them to the middle of the mattress.
That said, the mattress will conform closely enough to provide very good traction. This helps couples maintain a single position for longer periods of time.
Sleeper Ratings
The ideal firmness and thickness for a mattress largely depend on a sleeper's body weight, shape, and preferred sleep position. In order to better inform our readers and avoid subjectivity in our review, we evaluated the bed with sleep testers of varying body types and position preferences.
Lightweight Sleepers – Less than 130 lbs.
The most favorable ratings for the Vaya came from our lightweight sleepers. Side sleepers weighing less than 130 pounds felt very comfortable on the mattress thanks to its close contouring. They reported ample cushioning for the shoulders and hips, even spinal alignment, and less pressure.
Back sleepers in the lightweight group gave the Vaya a very good rating. The mattress conformed closely enough to support the spine and reduce pressure without sinking too much. Stomach sleepers also felt fairly comfortable, but the surface was a bit too soft and they sank more as a result.
Average Weight Sleepers – 130 to 230 lbs.
Our average weight side sleepers agreed with their lightweight counterparts about the Vaya in terms of comfort and pressure relief. They didn't feel too much sinkage beneath the shoulders and hips – common pressure areas for side sleepers – and felt adequately supported.
Back and stomach sleepers weighing 130 to 230 pounds sank more than the side sleepers in this weight group. The sinkage was not excessive and they didn't feel too much added pressure, but they noticed the surface was uneven around the lower torso and waist. Over time, this can cause aches and pains to develop in the neck, shoulders, and lower back.
Heavyweight Sleepers – More than 230 lbs.
The general consensus among our heavyweight testers was that the Vaya was too soft, but some felt more comfortable than others. Side sleepers weighing more than 230 pounds noticed some sinkage around the shoulders and hips, but their alignment remained mostly even and they didn't feel much added pressure. Still, they were not as satisfied with the mattress as our lighter side sleepers.
The lowest ratings for this mattress came from our heavyweight back and stomach sleepers, all of whom reported excessive sinkage and, in some cases, some added pain. Medium-feel mattresses are often prone to uncomfortable sagging for these individuals. We recommend a medium firm or firm mattress instead.
Pricing and Discounts
Twin $649
Twin XL $749
Full $799
Queen $899
King $1,099
Cal King $1,099
How Does the Vaya Mattress Compare to Other Beds?

When shopping for a new mattress, we recommend comparing different brands and models in order to find the best possible options. Below, we'll see how the Vaya Mattress stacks up to a few all-foam models from competing brands.
Vaya vs. Bear
Like the Vaya, the Bear Mattress is an all-polyfoam mattress featuring an adaptive comfort layer and a firm (7) feel. The mattress also includes transitional and support layers of high-density polyfoam, as well as a cover made from Celliant fabric.
Due to their similar designs, the Vaya and Bear models offer similar experiences for owners. Both beds conform quite closely to alleviate pressure and promote even alignment, making them ideal for side sleepers. These mattresses also provide excellent motion isolation and provide above-average temperature neutrality, but edge support is fairly weak and initial off-gassing potential is high.
Price-points for these two models are very comparable, as well. The Bear Mattress comes with a lifetime warranty, which will incentivize some shoppers. Otherwise, sleepers looking for an all-foam bed will probably be satisfied with either the Bear or the Vaya.
Read our full Bear Mattress Review.
Vaya vs. Casper
The Casper Original flagship mattress is a mixed-foam, medium-feel (5) model with polyfoam and memory foam layers over a high-density polyfoam base. The combination of polyfoam and memory foam creates a very balanced feel for sleepers. The bed contours closely, but there is also a light bounce on the surface.
Both the Casper Original and Vaya sleep fairly cool thanks to open-cell foam layers that offer decent breathability. Consistent pressure relief, excellent motion isolation, and low noise potential are other shared strengths between the Casper Original and Vaya. On the flipside, each bed will most likely emit a lot of off-gassing odor when new, and edge support is fair at best. The best ratings for both mattresses come from people weighing up to 230 pounds.
The Casper Original is a bit more expensive than the Vaya, so pricing may play a role in deciding between these two models. If budget is not a major concern, then either bed should be suitable for people who like the close contouring of an adaptive foam mattress.
Read our full Casper Mattress Review.
Vaya vs. Leesa
The Leesa Mattress is also a mixed-foam model constructed with polyfoam and memory foam cushioning layers. It has a medium (5) feel that is comparable to the Vaya's feel. The key difference here is the addition of memory foam, which causes the Leesa to contour more closely and feel slightly less responsive.
This difference aside, the Leesa is another mattress that is quite similar to the Vaya in terms of feel and performance. Both mattresses have earned high ratings for pressure relief, motion isolation, and noise potential. They also sleep cooler than competing all-foam beds thanks to breathable comfort layers. As far as downsides go, the Leesa and Vaya both lack strong edge support and will sink quite a bit when owners sit or sleep near the edges. They also lack the responsiveness needed for sex, according to most couples.
The Leesa and Vaya also share similar price-points, which are on par with average all-foam models. Those who want an all-foam bed that conforms closely and doesn't feel too responsive will probably be happy with either model.
Read our full Leesa Mattress Review.
Vaya vs. T&N Original
The T&N Original from Tuft & Needle is very comparable to the Vaya. This all-polyfoam mattress also contains an adaptive comfort layer and high-density support core. Like the Vaya, the T&N Original lacks a transitional layer. This allows more room for a thick comfort layer and a robust support core – but it also means heavier people tend to sink excessively.
Both beds are constructed from open-cell foams, making them breathable on the surface and allowing them to sleep relatively cool. One key difference is firmness, as the T&N Original is medium firm (6.5). This means sleepers won't feel the same close contouring that they would on the Vaya, and heavier back and stomach sleepers may feel more comfortable as a result. The Vaya and T&N Original both sink a bit along the edges, and neither is particularly responsive for sex.
The T&N Original costs a bit less than the Vaya, but both models are reasonably priced. Sleepers who want more firmness and support from their all-foam bed may want to consider the T&N Original, while the Vaya is best suited to those who prefer closer contouring and cushioning.
| | | | | | |
| --- | --- | --- | --- | --- | --- |
| | Vaya Mattress | Bear Original | Casper | Leesa Mattress | Original |
| MATTRESS TYPE | Foam | Foam | Foam | Foam | Foam |
| PRICE RANGE | $899 | $998.00 | $1,095.00 | $999 | $895 |
| FIRMNESS | 5 | 7 | 5.5 | 5 | 6.5 |
| AVAILABILITY | online | online | online, in-store | online, in-store | online |
| SLEEP TRIAL | 100 nights | 365 nights | 100 nights | 100 nights | 100 nights |
| WARRANTY LENGTH | 10 Years, Limited | Lifetime | 10 Year, Limited | 10 Year, Limited | 10 Year, Non-prorated |
Vaya FAQ
Sleep Trial

100 nights

Shipping

Free to contiguous U.S.

Warranty

10 years, non-prorated

Made In

USA
Where Can I Buy the Vaya Mattress?

The Vaya Mattress is available for purchase on the Vaya website, as well as Amazon.com. The company does not operate any brick-and-mortar stores or showrooms.

Where Do They Ship?

Vaya ships mattresses to all 50 states.

White Glove Delivery?

Vaya does not offer White Glove delivery at this time.

Old Mattress Removal?

Old mattress removal is not available with any Vaya orders.

Full Delivery Policy

The delivery policy for Vaya mattresses is as follows:

Standard ground shipping is free for all customers in the contiguous U.S. Those who reside in Alaska and Hawaii must pay additional delivery charges, which are calculated during checkout based on their specific location.
Expedited delivery is not available. Most customers will receive their mattress within four to 10 business days after placing their order.
The mattress will be delivered directly to the customer's doorstep. A signature will not be required unless the customer requests signature approval.

Trial Period and Warranty Details

Trial Period: Vaya offers a 100-night sleep trial for the Vaya Mattress:

This sleep trial does not require a break-in period, though Vaya recommends testing it out for at least 60 nights. Customers may initiate a return at any point of the trial.
Vaya issues full refunds on all mattress returns.
Customers who order their Vaya Mattress through Amazon.com do not qualify for the 100-night sleep trial. They will receive Amazon.com's standard 30-night sleep trial instead.

Warranty: Vaya offers a 10-year warranty for the Vaya Mattress:

This warranty is completely non-prorated. Vaya will, at its sole option, repair or replace any mattress with defects for as long as the warranty is valid and the original buyer retains ownership.
Under this warranty, sagging and body impressions in the surface measuring 0.75 inches or deeper are considered defects that warrant repairs or replacements. Other issues, such as normal wear and tear, are not covered under the warranty.
This warranty is non-transferable. It is only available to original owners who purchase the mattress from Vaya or an authorized retailer. Those who buy or acquire their mattress from the original owner or a non-authorized retailer do not receive warranty coverage.
Company Information
Customer Service

7 out of 10 owner experiences show customers have had a positive experience with Vaya, irrespective of whether or not they liked their mattress.

Company History

Vaya has been in business since 2019. In addition to the mattress, Vaya offers a pillow that is also made with Vaya foam.

BBB Rating

At this time, Vaya does not hold a letter grade with the Better Business Bureau.

Physical Stores

Vaya does not operate any brick-and-mortar locations, and the mattress is not sold in any stores.

Contact Vaya

Find Vaya on Social