Meet Our Testing Team

Keith

Jackson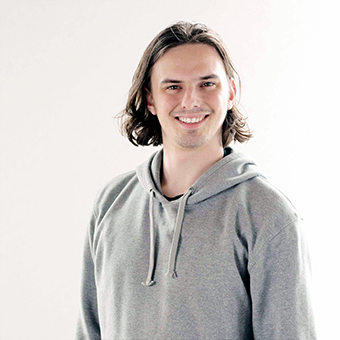 Jeremy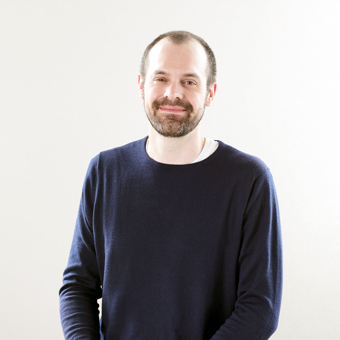 Brad
General Overview
Pros
Sneaker-like sole makes it suitable for everyday wear
Engineered for ergonomic fit
Comes in a variety of sizes and colors
Could easily pass as day-to-day shoes
Cons
Not ideal if you like the flip flop-style slipper
Not very water resistant for outdoor use
What to Know About the Mahabis Classic 2 Slippers
Everyone loves a good classic. And although Mahabis is pushing the envelope on slippers, they still have their own classic as well.
Unlike classic flip flop-style slippers, this slipper cuffs to your ankle like a regular shoe. However, its core materials are much softer and more comfortable to wear all day than your average shoe.
These slippers feature a 100% merino wool interior  and foam-lined insock. The sneaker-like sole is definitely Mahabis' defining feature: it allows you to travel outside to run errands and then come back home with the same cozy feel.
The sole is both multi-surface and durable, so you can wear these all day without running them down. Their modern design will also let you get away with outdoor wear — they look similar to other day sneakers out on the market.
This section will focus on the ins and outs of the Mahabis Classic 2 Slippers. Below, we'll go through customer ratings, material composition and design, and other customizable features.
| | | | |
| --- | --- | --- | --- |
| Category | Criteria | Mahabis Rating | What Mahabis Users Say |
| Durability | Most slippers are designed to use around the house, not complete with orthotic support or designed for all-day wear. | Very Good | The Classic 2s are more hardy and durable than the average slipper with lots of traction and orthotic support. |
| Tread | Are the soles of the slippers practical for outdoor use? How much traction do they have? | Very Good | These slippers offer a quality tread when walking outside, practical for walking around town. |
| Customization | Many slippers offer color customization, and may include extra padding or detachable treads. | Good | No longer offering detachable soles like their prior Classic 1 version, but still available in a fair variety of colors and sizes. |
| Size Selection | Comes in a variety of sizes for different length and width of feet, available for both men and women. | Fair | Slippers often run a bit small, and there are no additional options for wide feet. Exceptionally large or small feet sizes aren't included. |
| Price | Most slippers range between $15-80, depending on usage, features, and durability. | Fair | On the expensive end for slippers, but come with features that make it comparable to an everyday walking shoe. |
An Indoor-Outdoor Slipper
Slippers are traditionally known as indoor footwear. More often than not, they're not exactly stylish either, which gives more incentive to keep them hidden from the neighbors.
The Mahabis Classic 2 Slippers change all that. Not only are they more stylish and fitting to wear in public, they feature durable soles that allow you to wear them outside without needing to worry about wearing down the tread.
This can come in handy during all types of situations, whether you're picking up the morning paper on the lawn, heading around the corner to grab some coffee, or meeting up with your friends for a casual brunch.
The only drawback with the Mahabis Classic 2 Slippers is that they aren't ideal for rainy day situations. But so long as you're not going puddle-jumping, the Classic 2 should be sufficient to get you around town without worrying about soggy slippers. It's hard to beat the prospect of stepping out to rake leaves or go for a morning walk without having to sacrifice your toes' warmth and comfort.

For a slipper intended to function both indoors and outdoors, it's crucial to have the right materials at hand. Mahabis tends to use more modern and lightweight materials that favor the person wearing them.
Here's what you can expect from the Mahabis Classic 2 Slippers:
100% lambswool lining

, ensuring a soft and cozy interior

Wool-blend upper, providing a bit more structure to the slipper and making it more resistant to outdoor use
Foam-lined insock

, offering adaptive support and padding for the natural contours of your foot

Multi-surface sole, bringing light traction whether you're walking indoors or outdoors
Another benefit? The slippers are lightweight, clocking in at 450-700 grams (about 1 to 1.5 lbs).
While these materials are widely agreeable, there are a couple things to be aware of when looking to purchase a pair of the Mahabis 2 Slippers:
Not machine washable

. You can take the risk of machine washing them, but doing so may warp their shape.

Not made for wet outdoor scenarios

. Though these slippers are made of wool, they aren't intended to get wet.



Want to buy a pair of Mahabis Classic 2 Slippers?
Tuck readers get the lowest price on Mahabis Classic 2 Slippers.
Check Lowest Price
Shipping

Varies by country

Warranty

Varies by model

Returns

Depends on order

Made In

UK
Customization

These slippers come with a classic look that blends well with just about any wardrobe.

Mahabis 2 Slippers are available in three different colors on Amazon:

Larvik dark grey with a skien black sole

Larvik dark grey with a skane yellow sole

Larvik light grey with a larvik grey sole

You can purchase the slippers in both men's and women's sizes. This slipper gives off an intercontinental vibe: it's inspired by Scandinavian footwear, designed in London, and manufactured in Europe.

The TPU (thermoplastic polyurethane) material in the fixed sole also provides a quality foundation for flexibility and outdoor walking.

Sizing

Mahabis has faced some challenges in the past with sizing, so they went through an effort to improve it.

Their website says their slippers are true to size, though several Amazon reviews have found the Classic 2 Slippers run a bit smaller than advertised. Because they're a London-based company, their slipper sizes come both in UK and US sizes. Make sure to look over the sizes carefully so you are sure to select the right one.

Currently, their slippers are available on Amazon in sizes ranging between size 8.5-11 for women and 7-9 for men. There are no customizable options for people outside of these size ranges. There are also no custom options for foot width.

Pricing

Consider the Mahabis brand the Rolls Royce of all slippers. Other slippers on the market range from $15 for basic house slippers to about $80 for well-known brand names.

Currently, the Mahabis 2 Classic Slipper is priced at $95, bringing it near the tail-end of market price for slippers. However, its distinguishing features may merit this cost. That includes:

The dual indoor/outdoor feature

High-quality materials such as lambswool

In-soles for padding and support

For many, the indoor/outdoor feature may be a deciding factor in price — for example, you could choose to purchase these high-end slippers instead of similarly fashioned outdoor-only shoes to add to your collection.

Care and Maintenance

Mahabis Slippers are easy to take care of. Use a damp cloth to clean the slippers and then allow them to air dry.

While you may choose to machine wash your slippers, doing so runs the risk of misshaping them and undermining the foam-based insole support. That said, if you feel you need to run them through the washer, use a low heat setting (less than 30°C or 86°F).

Otherwise, you should care for your slippers just as you would any other shoes. It's important to note that the Classic 2 Slippers don't have documented or extended usage in wet scenarios, so try to keep them away from bodies of water that would completely soak the slipper.

Shipping and Delivery

Mahabis ships to over 100 countries, so shipping and delivery policies depend on the country you're ordering from.

In the United States, you can take advantage of free tracked USPS service in 5-7 days if your order is above $65. You can also order express within 1-3 days for an additional fee. If you wish to receive next-day delivery, you'll need to place the order before 1p UK time.

The Mahabis 2 Slippers are not currently eligible for Amazon Prime shipping, though you can still order them on Amazon. They still come with free standard shipping if you order in the US and expect the package within 6-8 weeks. Expedited shipping that arrives within 1-2 weeks will require an extra fee.

Return Policy and Warranty

Mahabis' return policy is a bit complicated and is dependent on a few different factors, including which year you ordered your slippers.

If you ordered between November 1st, 2018 and December 27th, 2018 and want a replacement:

Your items must be unworn and in pristine condition

If you ordered between November 1st, 2018 and December 27th, 2018 and want a refund:

Contact your card issuer or payment provider. Mahabis is unable to process refunds for sales made by Mahabis Limited.

If you bought before November 1st, 2018:

They will not accept a refund or replacement

If you placed an order before 2019 and didn't receive it, you can:

Contact their support team

for a replacement

Contact your payment provider or card issuer and tell them if it wasn't returned to the warehouse. Explain that Mahabis Limited is no longer trading and has gone into administration.
Additional Tuck Resources