Meet Our Testing Team

Keith

Jackson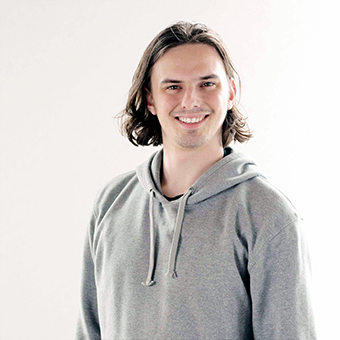 Jeremy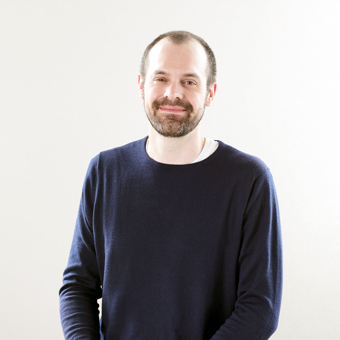 Brad
General Overview
Pros
Natural sleep aid
Gluten and soy free
Well liked raspberry-pomegranate flavor
Contains melatonin, chamomile extract, and L-theanine to aid in relaxation
Easy, chewable gummy suitable for those who don't enjoy swallowing pills
Non-habit forming
Cons
Not suitable for vegetarians or vegans
More expensive per dose than some gummy vitamins containing melatonin
Not recommended for children or pregnant women
Interested in Hims Sleep Gummy Vitamins?
Click the link below to get the best price.
Learn More
How Do Hims Sleep Gummies Work?
Customers report that Hims Sleep Gummy Vitamins help prepare them for sleep by making them feel more calm and relaxed before bedtime. Most also report higher sleep quality on nights they take the sleep gummy vitamins, citing an easier time falling asleep, staying asleep, and waking up feeling more rested and refreshed.
The vitamins contain several ingredients that help calm the body and mind, and therefore may help individuals sleep better.
Melatonin
One of those ingredients is melatonin. This is a hormone that the body naturally produces that helps regulate the circadian rhythm, which controls the sleep-wake cycle. While the body produces melatonin at night, signaling the body to reduce arousal levels and prepare for sleep, not everyone produces enough to sleep soundly. Melatonin production can suffer with age.
Sleepers who experience jet lag, those who work swing night shifts, or those who live in areas where it doesn't get dark at night year-round may benefit from supplemental melatonin.
Each gummy contains one milligram of melatonin. Hims recommends taking up to three gummies per night, bringing the dose to three milligrams, which is a common melatonin dosage for adults. The gummies should be consumed at least 30 minutes prior to bedtime to ensure the body has time to absorb the vitamins before bed.
L-Theanine
This is a naturally occurring amino acid that was first discovered in green tea. Studies have shown this amino acid lowers anxiety and stress levels. For some, this may be beneficial in the evenings to promote relaxation before bedtime. Those who struggle with stress, anxiety, or a racing mind that interferes with falling asleep may find this ingredient to be a beneficial addition to their nightly bedtime routine.
Chamomile Flower Extract
Chamomile has become synonymous with bedtime relaxation, often found in teas to be consumed at night. Many individuals find it helps promote calm feelings, relaxation, and lowers anxiety and stress. A double-blind placebo-controlled clinical trial found the same positive results when using chamomile to manage anxiety.
Hims Sleep Gummy Vitamins Technical Specifications
The following chart outlines the key information about Hims Sleep Gummy Vitamins that customers should know before buying the gummies.
Key Information
Specs
Concentration
1 mg melatonin per gummy
Ingredients
Glucose Syrup, Beet Sugar, Water, Grass-fed Beef Gelatin, L-Theanine, Chamomile Flower Extract, Maltodextrin, Melatonin, Juice Concentrate, Natural Flavor, Citric Acid, Colors (from fruits and vegetables), Pectin (derived from fruits), Lactic Acid
Effects
Calming, relaxing
Dosage for Adult Users
Up to 3 per night
Flavor
Pomegranate-raspberry
Application Method
Chewable gummy
Additional Product Specs
Hims Sleep Gummy Vitamins are gluten and soy free. They contain no artificial colors, sweeteners, or flavors. The gelatin used is sourced from grass-fed bovine. This makes the gummy vitamins not suitable for vegetarians and vegans.
Hims Sleep Gummy Vitamins are made in a factory that processes tree nuts, but uses separate equipment to manufacture their vitamins. This lowers the risk of cross contamination, but does not entirely eliminate the risk for those with severe nut allergies.
How Much Do Hims Sleep Gummies Cost?
One bottle of Him Sleep Gummy Vitamins contains 60 gummies and retails for $19.
Sleep Trial

None

Shipping

Free within U.S.

Warranty

None

Made In

USA
Are the sleep gummies safe for vegetarians/vegans?

Hims Sleep Gummies contain bovine gelatin, making them unsuitable for vegetarians and vegans.

How many nights will one bottle last?

Hims recommends taking up to three gummies per night. Each bottle contains 60 gummies so one bottle will last 20 night or longer if you take less than three each night.

Can females take Hims Sleep Gummy Vitamins?

Although Hims focuses on male health supplements, Hims Sleep Gummy Vitamins are safe for women. However, pregnant women should consult a doctor before taking vitamin supplements.

How long does shipping take?

Hims orders usually ship the day after ordering. Most customers receive their order within a few business days. Hims ships orders via USPS standard first class mail or UPS.

Is Hims a subscription service?

Yes, Hims is a subscription service with recurring orders shipping with various frequencies. At any time, customers can suspend, hold, or cancel their subscription. All products can also be purchased individually.

Are the Hims Sleep Gummy Vitamins safe for children?

Hims dosage recommendations are for adult males with no claims of safety for children. Consult a doctor before administering sleep gummy vitamins to children.

Do I need a prescription to order the Hims Sleep Gummy Vitamins?

While several products Hims sells do require a prescription, no prescription is necessary for the sleep gummy vitamins.
Company Information
Customer Service

9 of 10 owner experiences show customers have a positive experience with the Hims company regardless of whether they like the products.

Company History

Hims launched in late 2017 selling wellness products for men, including supplements for hair loss and sexual wellness. In 2018 the company launched Hers which includes similar products for females.

BBB Rating

Hims has earned an A+ rating from the Better Business Bureau.

Physical Stores

Hims does not operate any brick-and-mortar locations.

Contact Hims

Find Hims on Social