Casper Element Mattress Overview
Casper is a U.S.-based mattress and bedding product company. Currently, five individual Casper mattress models are available for purchase. This review will spotlight the Casper Element, which is considered the brand's budget-friendly mattress.
The Element is constructed with a perforated polyfoam comfort layer and high-density polyfoam support core. The bed is encased in a synthetic-blend knit cover that contains recycled polyester and upcycled cotton, with up to 9 plastic bottles worth of recycled material per mattress cover. Altogether, the Element measures 10 inches thick. In terms of firmness, the mattress is considered medium-firm, or a 6 on the 1-10 firmness scale.
Read on to learn all about the Casper Element. This review includes construction and firmness details, current prices, and performance ratings from owner experiences and our own product testing. We'll also compare the Element with other leading models and provide an overview of Casper's shipping, return, and warranty policies.
Table of Contents
Meet Our Testing Team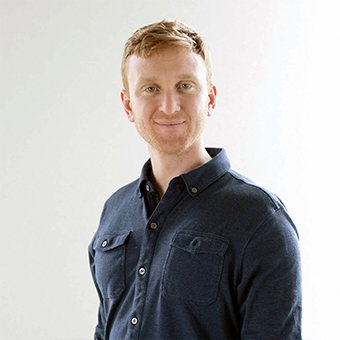 Jackson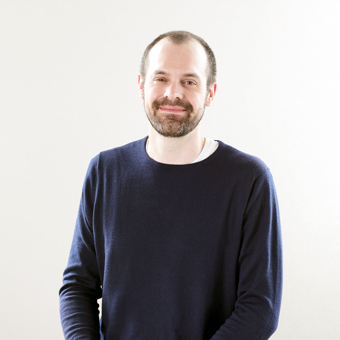 Brad

Keith

Lauren
Recommended for...
Sleepers who prefer a balance of body-conforming and support. The Element does not contour to the body as closely as some competing all-foam models, resulting in a combined feeling of sleeping "on" and sleeping "in" the mattress.
Couples. The Element isolates motion transfer very well and does not produce any noise, making this mattress a good option for people who awaken easily due to their sleep partner's movements.
People who sleep hot. Thanks to its breathable comfort layer, the Element absorbs less body heat and sleeps cooler than other all-foam models.
Shoppers on a budget. Even compared to other all-foam beds – which tend to be cheaper than average – the Element's price-point is very low.
Not Recommended for...
Sleepers who prefer a traditional memory foam feel. The Element's firmer surface does not offer the pressure-relieving body cradle normally associated with memory foam beds.
Heavier individuals. Although the Element is on the firmer side, the mattress does not provide adequate support or pressure relief for some people weighing over 230 pounds – especially back- and stomach-sleepers.
Shoppers seeking a durable mattress. The Element's low-density comfort layer is susceptible to early deterioration, giving the mattress a shorter-than-average expected lifespan.
Ratings Summary

Tuck's testing team conducted an extensive evaluation of the Casper Element. Our review and rating process consists of three parts: in-house evaluation, external sleep testing, and data collection of verified owner experiences. To learn more about our review process, read our methodology here.
Our performance criteria and ratings for the bed are listed in the table below.
As you can see, ratings were mixed for the Casper Element – though the mattress performed well in some areas, such as motion isolation and temperature neutrality. For more details about these ratings, check our our breakdown below.
Sleep Position Ratings
As part of our ratings process, we evaluated the Casper Element across different body types and preferred sleep positions. In addition to physical testing, we surveyed our sleep expert team and analyzed reviews from verified mattress owners and customers. Our findings are listed in the table below.
For more information on sleeping positions please see our guides for side, back, stomach and combination sleepers.
| | | | |
| --- | --- | --- | --- |
| Weight | Light | Average | Heavy |
| Sleep Position | Less than 130 LBS | 130 LBS - 230 LBS | Greater than 230 LBS |
| Side | | | |
| Back | | | |
| Stomach | | | |
How Is the Casper Element Constructed?
Cover
The Casper Element's cover is made of a blend of recycled polyester, polyester, upcycled cotton, rayon, and Lycra. Each cover contains material made from up to 9 recycled plastic bottles. The cover is not removeable. Instead, Casper recommends spot-cleaning with mild detergent and air-drying.
Comfort Layers
The Element's 3-inch comfort layer is made of perforated low-density AirScape polyfoam. This material conforms to the body to an extent, but not as closely as memory foam. This results in a combined feeling of sleeping "on" and sleeping "in" the mattress, as opposed to the deep body cradle of memory foam.
Because the polyfoam has a lower density, it is fairly breathable and won't absorb as much body heat as medium- or high-density foams. This quality also makes the material more prone to sagging and sinkage around the edges.
Support Layers
The Element's support core consists of 6.5 inches of high-density polyfoam. This base layer helps reinforce and stabilize the bed in order to provide an even plane for sleepers. The Element's 6.5-inch base layer is about average compared to the support cores found in other all-foam beds.
Mattress Height
Altogether, the Element measures 10 inches thick, giving it a medium profile. The 6.5-inch base foam constitutes most of the bed's height. As a result, the mattress sacrifices a thicker comfort system for more overall support, and this creates the Element's medium-firm feel.
| | | | | | |
| --- | --- | --- | --- | --- | --- |
| Product Name | Firmness Options | Thickness | Support Core Components | Comfort Layer Components | Cover Components |
| Casper Element | Medium-Firm (6) | 10 | 6.5″ HD Polyfoam | 3″ Perforated AirScape Polyfoam | Blend of Recycled Polyester, Polyester, Upcycled Cotton, Rayon, and Lycra. |
What Are the Firmness and Feel Like?
The Casper Element is a medium-firm (6) mattress. The mattress conforms to the body to a noticeable degree, but it does not provide the same close body-contouring as beds with softer comfort materials. Sleepers don't sink too deeply into the mattress, but they also won't feel as though they are floating on top of the surface. The Element is also more responsive than other all-foam beds, giving the surface a subtle bounce.
During our mattress testing, we found the Element provides adequate conforming and pressure relief for lightweight and average weight sleepers. This was particularly true for back-sleepers in these weight groups, thanks to a good balance of contouring and even support. However, heavier individuals found the bed less supportive. Check out our sleeper ratings below to learn how the Element performed with testers in different weight and position groups.

Ratings Breakdown
Performance Ratings
Next, let's take an in-depth look at our performance ratings for the Casper Element. These ratings are based on findings from our internal and external testing teams.
Durability
The Casper Element was introduced in the spring of 2020, so we have not had enough time to evaluate this model across the average mattress lifespan of six to eight years. Our durability rating for the Element is based on its materials and quality of construction, our testing, and Casper's overall reputation.
We estimate the Element will perform for about six to six and a half years before a replacement is needed. This expected lifespan is slightly below-average for an all-foam bed, and can be attributed to the low-density foam used in the comfort layer.
These materials tend to deteriorate more quickly than higher-density foams, leading to sagging and body impressions that affect how comfortable and supportive the bed feels. The Element's edge support is also fair at best, and significant sinkage is likely to occur in places where owners normally sit when getting in and out of bed.
To prevent excessive sagging and body indentations, we recommend rotating the Element head-to-foot every three to six months.
Motion Isolation
To evaluate the Element for motion isolation, we asked two testers to lie down on the mattress at the same time. One tester moved around while the other felt for motion transferring across the bed's surface. The Element exhibited very good motion isolation during this test. The bed did not completely eliminate transfer, mostly due to its slightly responsive surface, but the testers could not feel much movement.
Most all-foam beds provide better motion isolation than mattresses with more responsive internal components, such as latex layers or coil systems. This characteristic is especially beneficial for people who share a bed with a partner and are easily disturbed by movement on the mattress.
Off-Gassing
Our testers noticed some moderate off-gassing odor when unboxing the Element. When they re-evaluated the mattress a few days later, they found the smells had mostly dissipated. This appears to be consistent with owner experiences.
All mattresses emit off-gassing when new, but all-foam beds are normally associated with the strongest smells. The Element's relatively low odor potential is due in part to its comfort layer composition, since low-density foams generally do not produce as much off-gassing as high-density foams.
Pressure Relief
To evaluate the Element for pressure relief, we asked testers of different weights to lie down on the mattress over a sensory pad that monitors pressure build-up in sensitive areas of the body, such as the shoulders and hips. Our testers also changed positions to see if pressure increased or decreased.
The lightweight and average weight testers reported adequate pressure relief throughout the body. However, our heavier testers did not feel as supported on the Element and experienced added pressure in the shoulders.
Pressure relief for our testers varied somewhat by position. Back-sleepers experienced the most relief with little to no added discomfort, and pressure relief was also good for side-sleepers. Our stomach-sleepers – particularly those weighing more than 130 pounds – felt the most added pressure when lying on the Element.
Temperature Neutrality
Our testers noted that the Element did not trap too much heat, allowing the mattress to sleep cooler than many of its all-foam competitors. This is largely due to the comfort layer composition. Low-density foam offers better temperature neutrality than medium- or high-density foam because it does not absorb as much body heat.
Additionally, comfort layers with a firmer feel do not cradle the body closely like softer layers. Deep contouring can make the mattress feel hotter, while a balance of sleeping "on" and sleeping "in" the bed promotes better airflow across the surface.
Edge Support
Our testers evaluated the Element for edge support by sitting along the perimeter, as an owner might do when getting in and out of bed. Testers across all weight groups noticed significant sinkage while sitting on the edge, with heavier testers sinking the most.
Our testers also took turns lying on the mattress near the edges to check for feelings of "roll-off." They all found the edges relatively stable, though our heavier testers felt less secure than our lighter testers.
Edge support is a common weakness for all-foam beds because base polyfoam does not provide the same reinforcement as the thick coil systems found in innerspring and hybrid models. The Element is on par with other all-foam mattresses in this regard.
Noise
During our assessments, the testers noted the Element was virtually silent when bearing weight. This is a common trait of all-foam mattresses. Other mattress types produce more noise due to certain internal components, such as the coils found in innerspring and hybrid models, or the motorized air chambers used in air beds.
Thanks to its noise-free construction and very good motion isolation, we recommend the Element to anyone who experiences sleep disruptions due to their sleep partner's movements.
Sex
Although the Element is more responsive than many competing all-foam beds, it lacks the signature bounce of traditional innerspring and hybrid beds that many people prefer for sex. Furthermore, couples may find the mattress sinks too much around the edges, which prevents them from utilizing the entire surface of the bed.
That said, the foam provides decent traction and the Element may be suitable for couples who do not change positions very often.
Sleeper Ratings
The ideal firmness and thickness settings for a mattress largely depend on a sleeper's body weight, shape, and preferred sleep position. In order to better inform our readers and avoid subjectivity in our review, the Tuck team evaluated the bed with sleep testers of varying body types and position preferences.
Lightweight Sleepers – Less than 130 lbs.
Among all of our testers, the lightweight group found the Element most comfortable. The best ratings came from lighter back-sleepers, who found the mattress offered a good balance of conforming and support, resulting in even spine-alignment and less pressure.
Side-sleepers weighing less than 130 pounds noted adequate cushioning beneath the shoulders and hips, which helps keep the spine aligned, while stomach-sleepers in this weight group did not sink too deeply or experience discomfort in the neck (a common issue with the stomach-sleeping position).
Average Weight Sleepers – 130 to 230 lbs.
Our testers weighing between 130 and 230 pounds generally found the Element comfortable, though their experiences varied by sleep position. Side-sleepers in this weight group experienced good alignment with no added pressure, while back-sleepers noted even body-conforming and weight distribution.
Stomach-sleepers in this weight group were not as comfortable on the mattress. Although the Element has a medium-firm feel, these testers experienced significant sinkage around their midsection. Lack of support for stomach-sleepers can cause the stomach to sink too deeply into the mattress, leading to discomfort in the neck and shoulders.
Heavyweight Sleepers – More than 230 lbs.
Heavyweight tester ratings for the Element were mixed. Side-sleepers weighing more than 230 pounds noted a good balance of cushioning and support, and did not feel much added pressure. For back-sleepers in this weight group, the mattress distributed their weight somewhat evenly but they felt pressure building up around the shoulders. Lastly, our heavyweight stomach-sleepers did not feel adequately supported and experienced added pressure due to significant sagging around the midsection.
Many heavier people find medium-firm mattresses comfortable, but the Element's below-average support will likely be an issue for back- and stomach-sleepers.
Pricing and Discounts
Twin $395
Twin XL $445
Full $545
Queen $595
King $795
Cal King $795
Casper Element Coupons and Promos
How Does the Casper Element Compare to Other Beds?

We urge all mattress shoppers to compare different brands and models before deciding which bed is best for them. In this next section, we'll see how the Element stacks up against other Casper models and some similar mattresses from competing brands.
Casper Element vs. Casper Original
As its name implies, the Casper Original is the company's flagship mattress. The Casper is constructed with polyfoam and memory foam comfort layers that contour closely to the body, but the mattress also has a light bounce, giving its surface a semi-responsive feel similar to the Element's. Both beds also isolate motion transfer very well and sleep relatively cool compared to other all-foam beds.
Our testers found the Casper offers better pressure relief and overall support than the Element. The Casper has a medium feel, and sleepers sink more deeply into the mattress. This results in ample cushioning and improved spinal alignment for most side-sleepers, especially those who weigh 230 pounds or less, while the Casper's thick high-density foam base provides good support for lightweight and average weight back- and stomach-sleepers.
The Element's price-point is much lower than the Casper's, and this may entice some budget-minded shoppers. However, we recommend the Casper for sleepers seeking a more balanced feel with closer body-conforming and stronger support.
Read our complete Casper Mattress Review.
Casper Element vs. Casper Hybrid
Inspired by the Casper Original, the Casper Hybrid is constructed with the same comfort layers as its predecessor. The support core contains pocketed coils encased in high-density polyfoam. These coils reinforce the bed very well and provide even support for most side-, back- and stomach-sleepers.
The coils also promote strong airflow, allowing the Casper Hybrid to sleep noticeably cooler than the Element. The Casper Hybrid also has denser comfort layer materials that contour closely and alleviate more pressure than the Element's low-density perforated polyfoam comfort layer. Despite differences in construction and firmness, the Casper Hybrid and the Element share a few similarities, namely very good motion isolation and not-so-great edge support.
The Casper Hybrid costs more than the Element, but its price-point is still below-average for a mixed-foam hybrid. For this reason, both mattresses are considered high-value picks – and in terms of sleeper support and pressure relief, the Casper Hybrid outperforms the Element for most weight and position groups.
Read our complete Casper Hybrid Mattress Review.
Casper Element vs. Casper Wave Hybrid
The Casper Wave Hybrid shares the same deep comfort system and ergonomic transitional layer as its namesake. The support core consists of foam-encased pocketed coils and a high-density polyfoam base. Due to its tall 13-inch profile, the Wave Hybrid allows enough space for a deep comfort system without sacrificing coil thickness, creating a good balance of pressure relief and support for sleepers across weight and position groups.
Temperature neutrality is another key strength of the Wave Hybrid. The mattress sleeps exceptionally cool thanks to strong airflow through the coils, along with its moisture-wicking wool-blend cover and breathable latex layer. Although the Element sleeps fairly cool compared to other all-foam beds, the Wave Hybrid is a much better choice for hot sleepers. The Wave Hybrid also has a less responsive surface, allowing it to isolate more motion transfer.
The Wave Hybrid's price-point far exceeds the Element's, and for most shoppers, the decision between the Element and Wave Hybrid models will come down to cost. However, the Wave Hybrid performs better in most categories than the Element and is a much better choice for hot sleepers and those with pressure-point issues.
Read our complete Casper Wave Hybrid Mattress Review.
Casper Element vs. The Allswell
Although it is a hybrid mattress, The Allswell shares a few similarities with the Element. Both beds have similar medium-firm feels. The Allswell also has a comparable price-point to the Element, making it very affordable compared to other hybrid models.
Support is a key distinction between these two models. The Allswell's pocketed coils are zoned, with thicker coils lining the perimeter to reinforce the edges and thinner interior coils to support the sleeper's body. As a result, heavier people experience less sagging on the Allswell, and the bed's edges are not as susceptible to sinkage. The coils also promote strong airflow, giving the Allswell very good temperature neutrality.
Both mattresses are so inexpensive, customers should base their decision personal preferences. Those who like responsive, temperature-neutral hybrids should opt for the Allswell, while the Element is best suited to sleepers who prefer less support and more body-contouring.
Read our complete Allswell Mattress Review.
Casper Element vs. Nectar
The all-foam Nectar is constructed with low- and medium-density memory foam comfort layers, along with a transitional memory foam layer. The comfort and transitional materials conform very closely to form a deep, pressure-relieving cradle, making it a good choice for sleepers who like the traditional memory foam feel. This distinguishes the Nectar from the Element, which offers a combination of sleeping "on" and sleeping "in" the mattress.
These two beds also share some similarities. Like the Element, the Nectar sleeps fairly cool thanks to the low- and medium-density composition of its comfort layers, which absorb minimal body heat from sleepers. Both beds also isolate motion very well and do not produce any noise.
The Nectar has a below-average price-point for a memory foam bed, but the Element still costs less. Sleepers who enjoy deep body-conforming will likely prefer the Nectar, while those who like a balance of pressure relief and support may find the Element more comfortable.
Read our complete Nectar Mattress Review.
Casper Element vs. T&N Mattress
The T&N Mattress from Tuft & Needle is an all-polyfoam bed with a graphite-infused comfort layer and a high-density support core. As with the Element, the T&N has a medium-firm feel, and the polyfoam gives the surface noticeable responsiveness. The comfort layer is also low-density, making the T&N comparable to the Element in terms of temperature neutrality.
The T&N's base layer provides better overall stability and maintains an even plane for sleepers. As a result, the mattress offers better support across all sleeper weight and position groups. Our testers found the T&N also alleviates more pressure, particularly for heavier individuals.
Both the Element and T&N Mattress are very-low priced, so cost should not be a major deciding factor for shoppers. We recommend the Element for light and average weight sleepers, but heavier people and those with pressure-point issues will probably prefer the T&N.
| | | | | | | | |
| --- | --- | --- | --- | --- | --- | --- | --- |
| | Casper Essential | Casper | Casper Hybrid | Wave Hybrid | The Allswell | Nectar Mattress | T&N Original Mattress |
| MATTRESS TYPE | Foam | Foam | Hybrid | Hybrid | Hybrid | Foam | Foam |
| PRICE RANGE | $595.00 | $995.00 | $1,195 | $2,695 | $375 | $799 | $595 |
| FIRMNESS | 6 | 5.5 | 5.5 | 4.5 | 6 | 6.5 | 6.5 |
| AVAILABILITY | online, in-store | online, in-store | online, in-store | online, in-store | online | online, in-store | online |
| SLEEP TRIAL | 100 nights | 100 nights | 100 nights | 100 nights | 100 nights | 365 nights | 100 nights |
| WARRANTY LENGTH | 10 Year, Limited | 10 Year, Limited | 10 Year, Limited | 10 Year, Limited | 10 years | Limited Lifetime | 10 Year, Non-prorated |
| | | | | | | | |
Tap here to see more mattress stats
Casper Element FAQ
Sleep Trial

100 nights

Shipping

Free to contiguous U.S. and Canada

Warranty

10 years, non-prorated

Made In

USA
Where Can I Buy the Casper Element?

The Casper Element is available for purchase on the Casper website, as well as Amazon.com and Target.com. Casper operates brick-and-mortar stores in 14 locations across the Northeastern U.S. A full store directory is available online.

Where Do They Ship?

Casper ships free to anywhere in the contiguous U.S. Charges apply to Hawaii, Alaska and parts of Canada.

White Glove Delivery?

White Glove delivery is available with Casper Element orders for an added charge.

Old Mattress Removal?

Old mattress removal is offered with White Glove delivery. The Wave Hybrid qualifies for free White Glove delivery, while orders for the Casper, Casper Hybrid, and the Element will incur additional White Glove charges.

Full Delivery Policy

The delivery policy for Casper mattresses is as follows:

UPS Ground is used for Casper deliveries. Most customers will receive their Casper mattress within two to five business days of the original purchase, depending on their location.
Free standard shipping is offered to all customers in the contiguous U.S. and parts of Canada. Additional fees may apply for Hawaii and Alaska. For Canadian customers, additional fees may apply for Northwest Territories, Yukon and Nunavut. Customers in New York City, Los Angeles, and San Francisco are eligible for same-day courier deliveries.
White Glove delivery is offered nationwide; previously, this service was only available in select U.S. cities. White Glove Delivery entails mattress setup and packaging removal, as well as old mattress removal upon request. White Glove delivery is available free-of-charge for Wave Hybrid; the other three Casper mattresses will incur additional charges for White Glove services.

Trial Period and Warranty Details

Trial Period and Guarantee

Casper offers a 100-night sleep trial for all five Casper mattress models.

This trial does not require a break-in period of any kind. Owners may elect to return the mattress and receive a full refund, including shipping fees, at any point during the sleep trial.
Casper will arrange for couriers to come pick up the mattress from the owner's home, at which time it will either be recycled or donated to charity.
Customers who purchase their Casper mattress from Amazon.com will also be eligible for the 100-night trial.

Warranty

Casper offers a 10-year non-prorated warranty:

Warranty coverage kicks in on the original mattress purchase date.
During the warranty coverage period, Casper will replace or repair a defective mattress. Casper will cover fees for returning a defective mattress to the company, but the owner will be required to pay fees for having a replaced or repaired mattress shipped back to them.
Mattress owners must pay the difference if their defective mattress is replaced with an upgrade model.
In the event that a defective mattress is repaired or replaced with the same mattress model, the original warranty coverage will continue. If the mattress is replaced with an upgrade, then a new warranty will be issued beginning on the date that the upgrade is purchased.
The warranty will be voided if the owner does not provide a proper foundation to support the mattress. According to Casper, proper foundation options include the following: a foundation and modern box spring with wooden slats that are no more than 4 inches apart; a flat platform bed; or a slatted base made of wood with slats that are no more than 4 inches apart.
The warranty will cover body impressions in the sleep surface measuring 1 inch or deeper despite proper use and handling. The warranty also covers physical flaws that cause mattress materials to split or crack, and manufacturing defects associated with the mattress cover.
The warranty does not cover impressions measuring less than 1 inch deep. Additional defects not covered under warranty include physical damage such as burns and stains, and comfort issues that arise due to normal wear and tear or changes in the owner's mattress preferences.
The warranty is exclusively available to the original purchaser of the mattress. Anyone who purchases or acquires this mattress second-hand does so 'as is', and will not be eligible for warranty coverage.
Company Information
Customer Service

8 out of 10 owner experiences show customers have had a positive experience with Casper, irrespective of whether or not they liked their mattress.

Company History

Casper was founded in 2013, and officially launched in April 2014.

BBB Rating

Casper Sleep currently holds an 'A+' rating with the Better Business Bureau.

Physical Stores

Casper operates a total of 14 brick-and-mortar locations in Connecticut, Delaware, Massachusetts, New Jersey, New York, and Pennsylvania. A full store directory is available on Casper's website.

Contact Casper

Find Casper on Social