Meet Our Testing Team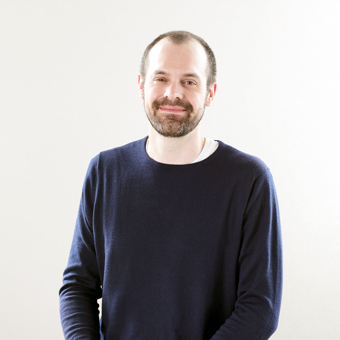 Brad

Charles

Neil

Rachel
Recommended for...
Sleepers in any weight or position category. The Spartan's broad firmness selection ensures most side-, back-, stomach-, and combination-sleepers can find a setting that offers an optimal balance of pressure relief and support.
Hot sleepers. Thanks to its temperature-regulating cover and strong airflow through the coil layer, the Spartan sleeps exceptionally cool even compared to other hybrids.
Sleepers with pressure-point issues. The Spartan provides consistent contouring and even weight distribution, resulting in excellent pressure relief for most.
Physically active people. In addition to regulating body temperature, the Spartan's performance-fabric cover helps sleepers recover and feel refreshed after rigorous workouts.
Not Recommended for...
Sleepers who prefer the traditional memory foam feel. The Spartan contours to the body very closely, but it is also fairly responsive due to its hybrid construction. Some sleepers may instead prefer the slow, body-cradling response of memory foam.
Shoppers on a budget. The Spartan costs roughly $2,000 in a queen-size. Although the mattress is very well-constructed, it will no doubt be too expensive for some buyers.
Tuck's Video Review
Our testing team evaluated the Brooklyn Bedding Spartan for motion isolation, temperature neutrality, and other performance factors. To see their findings, check out the following video review.
Ratings Summary
Tuck's testing team conducted an extensive evaluation of the Brooklyn Bedding Spartan. Our review and rating process consists of three parts: in-house evaluation, external sleep testing, and data collection of verified owner experiences. To learn more about our review process, read our methodology here.
Our performance criteria and ratings for the bed are listed in the table below.
As you can see, the Brooklyn Bedding Spartan has earned favorable ratings across the board. This is particularly true for the temperature neutrality and pressure relief categories. For a closer look at each of these criteria, check out our ratings breakdown.
Sleep Position Ratings
As part of our ratings process, we evaluated the Brooklyn Bedding Spartan across different body types and preferred sleep positions. In addition to physical testing, we surveyed our sleep expert team and analyzed reviews from verified mattress owners and customers. Our findings are listed in the table below.
For more information on sleeping positions please see our guides for side, back, stomach and combination sleepers.
| | | | |
| --- | --- | --- | --- |
| Weight | Light | Average | Heavy |
| Sleep Position | Less than 130 LBS | 130 LBS - 230 LBS | Greater than 230 LBS |
| Side | | | |
| Back | | | |
| Stomach | | | |
Brooklyn Bedding Spartan Awards
Based on positive ratings from our testing teams and mattress owners, the Spartan has earned the following awards in Tuck Mattress Guides.
How Is the Brooklyn Bedding Spartan Constructed?
Cover
The Spartan's cover is made of Nanobionic R-3 performance fabric. This material absorbs heat from the sleeper, converts it to far infrared (FIR) energy, and reflects the energy back into their body. This helps the sleeper recover from physical activities, improving overall sleep quality in the process.
The cover is also infused with phase-change material, or PCM, for added cooling. PCM absorbs body heat from sleepers until the surface reaches a comfortable temperature, at which point it stops retaining heat. This allows the cover to remain cool regardless of the sleeper's body temperature.
Comfort Layers
The Spartan is designed with two comfort layers. The top layer consists of 1.5 inches of Energex polyfoam infused with copper, which has natural cooling properties. A 2-inch layer of TitanFlex polyfoam rests beneath the first comfort layer.
These two foam layers provide a balance of responsiveness and body-cushioning. The mattress contours to the sleeper's body but prevents them from sinking too deeply, which results in a combination of sleeping "on" and sleeping "in" the mattress.
Transitional Layer
A 1-inch layer of gel memory foam is located between the Spartan's TitanFlex polyfoam and pocketed coils. This transitional layer acts as a supportive buffer to prevent the sleeper from feeling the coils. The memory foam is also fairly dense, which helps minimize sagging in the comfort layers.
Support Layers
For its support core, the Spartan features 8-inch pocketed coils and 1 inch of high-density base polyfoam. These components reinforce the entire bed for even sleeper support.
The coils and base foam around the perimeter also protect the edges from excessive sinkage, which can occur in places where owners sit when getting into and out of bed. Additionally, air circulates through the coil layer to keep the mattress at a comfortable temperature. To learn more about these characteristics, scroll down to our 'Edge Support' and 'Temperature Neutrality' rating breakdowns.
Mattress Height
The Spartan measures 13.5 inches tall. The bed's high profile allows more space for a thicker comfort system, which provides plenty of cushioning for sleepers and prevents them from sinking into the support core. Coupled with its thick 8-inch coils, the mattress provides exceptional support for heavier individuals.
Product Name
Firmness Options
Thickness
Support Core Components
Comfort Layer Components
Cover Components
Brooklyn Bedding Spartan
Soft (3.5)
Medium (5.5)
Firm (7.5)
13.5″
8″ Pocketed Coils
1″ HD Polyfoam
1.5″ Copper-infused Energex Polyfoam
2″ TitanFlex Polyfoam
1″ Gel Memory Foam
Nanobionic RE-3 Performance Fabric
What Are the Firmness and Feel Like?
The Spartan is available in three firmness settings. All three settings are reasonably responsive, but each one differs from the other two in terms of contouring and pressure relief.
The soft (3.5) setting conforms to the sleeper's body very closely, causing them to sink deeply into the mattress. The medium (5.5) setting also conforms to a noticeable extent but sinks less, which makes the bed more supportive for heavier people. The firm (7.5) setting has a very supportive feel with even contouring and very little sinking.
The ideal combination of contouring and support for a sleeper often depends on their body weight and preferred sleep position. For this reason, each Spartan firmness setting is best suited for different sleeper types. We'll delve into the best firmness option for each weight group and position in the "Sleeper Ratings" section below.
Ratings Breakdown
Performance Ratings
Next, we'll take a closer look at each performance rating we gave to the Brooklyn Bedding Spartan. These ratings are based on findings from our internal and external testing teams, along with reviews from verified Spartan owners.
Durability
The Spartan is fairly new and we have not been able to test the mattress over the course of its entire lifespan. To evaluate overall durability, we based our rating on the Spartan's materials and quality of construction, owner experiences, and Brooklyn Bedding's reputation.
We expect the Spartan to perform for at least seven years before it needs to be replaced. This gives the mattress above-average longevity compared to other hybrids. The Spartan's thick, sturdy pocketed coils are designed to prevent sagging and other issues in the comfort layers. They also reinforce the edges very well to reduce excessive sinkage.
However, mattress durability is often tied to the bed's firmness. Softer models tend to deteriorate faster and develop body impressions in the sleep surface, which can compromise support and cause sleepers to experience added pressure on their bodies. Firmer mattresses, on the other hand, are less susceptible to these impressions. We expect Spartan models with the firm setting will be more durable than those with soft or medium settings.
Mattress owners can further protect their mattress from body impressions by rotating their mattress head-to-foot every three to six months.
Motion Isolation
For our motion isolation assessment, we asked two testers to lie down on the Spartan at the same time. One tester rolled around in bed while the other felt for movement traveling across the surface. The testers found the Spartan exhibited very good motion isolation. Tuck's external testers reached the same conclusion after evaluating the mattress with their sleep partners.
Hybrids tend to be fairly responsive due to their coil layer, but models with deeper comfort layers can isolate more surface movement. Thanks to the Spartan's 4.5 inches of polyfoam and memory foam, the mattress can absorb and minimize more motion than the average hybrid model.
Off-Gassing
Our testing team reported some initial off-gassing when unpacking the mattress, but the odors were fairly mild. They revisited the mattress after it had been unboxed for a few days and found the smells had completely dissipated. Owner experiences with the Spartan also suggest long-term odor is not a major issue.
Off-gassing is a common occurrence with all mattresses, particularly models with polyfoam and/or memory foam layers. All-foam models tend to trap and retain these smells over time. Hybrids, on the other hand, have fairly low odor potential thanks to strong circulation through the coil layer, which helps air out the bed.
Pressure Relief
Our testers evaluated the Spartan for pressure relief by lying on a sensory pad on top of the mattress that monitors pressure build-up throughout the body. A bed's ability to alleviate pressure points often depends on its firmness in relation to the sleeper's body weight and position. Thanks to its three firmness options, we found that the Spartan provided excellent pressure relief across all sleeper types.
The soft setting conforms very closely and sinks deeply for extra cushioning for the shoulders and hips. As a result, this setting is best suited for lighter people and side sleepers. The medium setting also alleviates pressure, but its mid-level firmness also provides more support for sleepers weighing at least 130 pounds. The firm setting is very supportive, resulting in better pressure relief for heavier individuals.
Temperature Neutrality
Our testers found temperature neutrality to be a major strength of the Spartan. The pocketed coils circulate air very well to cool off the interior and maintain a comfortable temperature for sleeping.
Many hybrids sleep reasonably cool for this reason, but the Spartan's performance-fabric cover makes the mattress stand out from other competing models. The material is infused with phase-change material, which absorbs body heat until the surface reaches a comfortable temperature, allowing it to sleep cool.
Softer mattresses tend to sleep relatively warm because they sink deeper and absorb more body heat in the process. However, we found that Spartan models with all three firmness settings offer excellent temperature neutrality.
Edge Support
Our testers evaluated edge support by sitting along the Spartan's perimeter to check for sinkage, which may occur in places where owners sit when getting in and out of bed. All three firmness settings of the mattress exhibited strong edge support with minimal sinking, which can be attributed to the bed's thick coil system.
We also asked testers to lie down near the edge of the bed to see if they experienced feelings of "roll-off," a common problem for mattresses with weak edge support. Our testers felt stable and secure on all three firmness settings, though they noted the firm feel offered the sturdiest support.
Noise
Our crew did not notice any audible noises when testing the mattress. The bed has the potential to occasionally squeak and creak, especially after a few years of use, but pocketed coils tend to be quieter than other coil types and we don't expect the Spartan to cause major sleep disruptions.
Sex
The Spartan's best firmness setting for sex largely depends on the couple's personal preferences. The soft setting may sink too much, which can inhibit movement for couples and make switching positions more difficult. That said, the material provides good traction. The medium and firm settings are more responsive, making them better for couples who like bouncy beds.
Thanks to the Spartan's relatively quiet pocketed coils, the mattress is also fairly discreet for sex.
Sleeper Ratings
The ideal firmness and thickness settings for a mattress largely depend on a sleeper's body weight, shape, and preferred sleep position. In order to better inform our readers and avoid subjectivity in our review, the Tuck team evaluated the bed with sleep testers of varying body types and position preferences.
Lightweight Sleepers – Less than 130 lbs.
When evaluating the Spartan, our lightweight testers found the soft and medium settings most comfortable. The soft feel is a particularly good choice for side sleepers, who often need extra cushioning around the shoulders and hips to experience good spinal alignment. The medium setting also contours closely but does not sink as much, making it better suited to lighter back- and stomach-sleepers who prefer more support.
The firm setting may not be comfortable for people weighing less than 130 pounds because it sinks too deeply. As a result, these sleepers do not experience the same levels of support or pressure relief.
Average Weight Sleepers – 130 to 230 lbs.
Our testers weighing between 130 and 230 pounds preferred the medium setting due to its balance of cushioning and support. They experienced ample pressure relief, but also found the bed supportive with minimal sinking.
Average weight sleepers who prefer deeper sinking may find the soft setting most comfortable. Alternatively, those who want less sinking and stronger support should opt for the firm feel.
Heavyweight Sleepers – More than 230 lbs.
Tuck's heavyweight testers preferred the Spartan's firm setting. The mattress conformed to a comfortable extent without sagging or losing support. They also liked the medium setting, which sagged a bit more but mostly maintained an even plane for sleeping to minimize added pressure.
Overall, our heavyweight testers found the soft setting sagged too much. This is fairly typical for people who weigh more than 230 pounds. Excessive sagging causes the bed to lose support, which in turn may lead to added discomfort in the shoulders, hips, and other pressure-sensitive areas.
Pricing and Discounts
Twin $1,399
Twin XL $1,449
Full $1,699
Queen $1,999
King $2,399
Cal King $2,399
Save 20% on the Brooklyn Bedding Spartan
Use this checkout code = TUCKSLEEP20
Other Brooklyn Bedding Sleep Products
How Does the Brooklyn Bedding Spartan Compare to Other Beds?

Comparing different brands and models is an important part of the mattress-shopping experience. In this next section, we'll see how the Spartan stacks up against other Brooklyn Bedding models and similar hybrids from competing brands.
Brooklyn Bedding Spartan vs. Brooklyn Bedding Aurora
Among Brooklyn Bedding's current lineup, the Aurora is most closely related to the Spartan. Both beds have 13.5-inch profiles, and are available in soft, medium, and firm settings. They also contain copper-infused polyfoam comfort layers, memory foam transition layers, and 8-inch pocketed coils.
Cover material is the key difference between these two beds. The Aurora also has a cover infused with phase-change material. As a result, both mattresses provide excellent temperature neutrality, but the Spartan's cover provides better recovery for physically active people.
Although both beds are fairly pricey, the Aurora is less expensive than the Spartan. Buyers who are not as concerned with the performance-fabric cover can opt for the cheaper Aurora, while those who consider this component essential to healthy sleep should choose the Spartan.
Read our complete Brooklyn Bedding Aurora Review.
Brooklyn Bedding Spartan vs. Brooklyn Bedding Bloom Hybrid
The Bloom Hybrid is Brooklyn Bedding's only latex hybrid model. Latex is more responsive than foam and does not provide the same level of contouring, making the Spartan a better option for sleepers with pressure-point issues. However, latex is also more durable than foam. As a result, the Bloom Hybrid has a longer expected lifespan.
Both the Spartan and the Bloom Hybrid are available in soft, medium, and firm settings. They also provide excellent temperature neutrality, but for different reasons. The Bloom Hybrid's cover is made from a blend of natural wool and organic cotton, which wicks away moisture from the sleeper's body and helps them stay cool. This produces a result similar to the Spartan's performance-fabric cover, which sleeps cooler thanks to its infusion of phase-change material.
The Bloom costs slightly less than the Spartan, but both are considered high-end mattresses. Those who prefer the responsiveness and durability of latex should consider the Bloom Hybrid, while the Spartan is more suitable for sleepers who enjoy the pressure-relieving cradle of foam.
Read our complete Brooklyn Bedding Bloom Review.
Brooklyn Bedding Spartan vs. Brooklyn Bedding Bowery Hybrid
Like the Spartan, the Brooklyn Bedding Bowery Hybrid is built with a polyfoam comfort system and a pocketed coil support core. However, these mattresses are quite different in other ways. For one, the Bowery Hybrid is only available in a medium-firm (6.5) setting. The Spartan's wider firmness selection makes it more suitable for lighter people, side sleepers, and others who typically prefer softer mattress surfaces.
The Bowery Hybrid is also much shorter than the Spartan, standing 10 inches thick. Taller people may have a more difficult time getting in and out of bed, but this also makes the Bowery Hybrid potentially easier for shorter people than the Spartan. The Spartan offers better temperature neutrality, as well, though as hybrids, both mattresses sleep reasonably cool.
One key distinction between these two beds is price-point. The Bowery Hybrid is Brooklyn Bedding's cheapest hybrid model, whereas the Spartan is the company's most expensive. The latter boasts a more luxurious cover and higher construction quality, but those with limited budgets may choose the Bowery Hybrid instead.
Read our complete Brooklyn Bedding Bowery Review.
Brooklyn Bedding Spartan vs. Brooklyn Bedding Signature
The Brooklyn Bedding Signature is another hybrid model available in soft, medium, and firm settings. It is 2 inches shorter than the Spartan, but both beds offer sturdy edge support and better-than-average motion isolation compared to other hybrids.
The Signature and Spartan also offer very good pressure relief across all weight groups and sleep positions. That said, the Spartan's deeper comfort system and thicker coils result in better support for those in the average and heavy weight groups. Another distinction is temperature regulation. The Signature sleeps fairly cool thanks to good airflow through the pocketed coils, but the Spartan's heat-dispersing cover gives it a distinct edge in terms of temperature neutrality.
Like the Bowery Hybrid, the Signature is very low-priced compared to the Spartan. Budget-conscious shoppers may wish to choose the Bowery Hybrid if they don't require the higher profile and performance-fabric cover of the Spartan.
Read our complete Brooklyn Bedding Signature Review.
Brooklyn Bedding Spartan vs. Casper Hybrid
The Casper Hybrid and the Spartan share a similar general construction, which includes 4.5 inches of memory foam and polyfoam in the comfort and transitional layers, along with support layers of pocketed coils and base polyfoam. Unlike the Spartan, the Casper Hybrid is exclusively available in a medium (5.5) setting. This provides very good support and pressure relief for lightweight and average weight sleepers, but sleepers weighing more than 230 pounds may find the mattress too soft.
The Casper Hybrid is much more prone to sinkage when owners sit along the edges, which is partially due to its mid-level firmness. The Spartan's edges are much stronger and more reinforced by comparison. However, both mattresses offer above-average motion isolation for hybrid models and consistent temperature neutrality.
The Casper Hybrid has a very low price-point compared to the Spartan and other luxury hybrids. This may entice shoppers with limited budgets, but we recommend the Spartan for heavier people and those who consider edge support an important quality for their bed.
Read our complete Casper Hybrid Review.
Brooklyn Bedding Spartan vs. DreamCloud
The DreamCloud is a luxury hybrid built with a gel memory foam comfort layer, and 8-inch pocketed coils. The DreamCloud is exceptionally responsive and well-suited to sleepers who prefer sleeping "on" their mattress, as opposed to the Spartan, which provides a balance of sleeping "on" and sleeping "in" the bed.
Edge support is another key difference. Our testers found significant sinkage when sitting along the perimeter of the DreamCloud, which is fairly unusual of a hybrid mattress. The Spartan's coils provide very strong reinforcement to the edges, resulting in little to no sinkage. The DreamCloud also tends to sleep fairly warm for a hybrid, largely due to its thick Euro-top layer. This makes the Spartan a much better option for hot sleepers due to its heat-regulating cover.
The DreamCloud is very affordably priced for a hybrid. However, the Spartan exhibits higher quality of construction and better performance in several areas that may be deciding factors for some shoppers.
Read our complete DreamCloud Review.
Brooklyn Bedding Spartan vs. WinkBed
The WinkBed hybrid mattress offers many of the same benefits as the Spartan, including three firmness options: medium-soft (4.5), medium-firm (6.5), and firm (7.5). A fourth option, the WinkBed Plus (8), is specifically designed for heavier people.
The WinkBed features a "coil-on-coil" design that includes polyfoam and memory foam comfort layers, a foam-encased coil transitional layer, and a pocketed coil support core. This results in a more responsive feel than the Spartan, which uses memory foam as its transitional material. The WinkBed Plus swaps the foam-encased coils for latex, which is also fairly responsive. In terms of temperature neutrality, the WinkBed offers strong airflow through the coil layers but the Spartan's cover still makes it the best choice for hot sleepers.
The WinkBed and WinkBed Plus are both less expensive than the Spartan, but all of these models are considered high-end. The Spartan's cover may be a bigger draw for physically active people, but overall both beds offer comparable quality and performance in most key areas.
| | | | | | | | | |
| --- | --- | --- | --- | --- | --- | --- | --- | --- |
| | Brooklyn Spartan | Brooklyn Aurora | Brooklyn Bloom Hybrid | Brooklyn Signature | Brooklyn Bowery Hybrid | Casper Hybrid | DreamCloud Mattress | WinkBed |
| MATTRESS TYPE | Hybrid | Hybrid | Hybrid | Hybrid | Hybrid | Hybrid | Hybrid | Innerspring |
| PRICE RANGE | $1,999 | $1,699.00 | $1,799 | $999 | $799 | $1,195 | $899 | $1,299 |
| FIRMNESS OPTION | 3.5,5.5,7.5 | 3.5,5.5,7.5 | 5 | 3.5,5.5,7.5 | 6.5 | 5.5 | 6.5 | 4.5,6.5,7.5 |
| AVAILABILITY | online | online | online | online | online | online, in-store | online | online |
| SLEEP TRIAL | 100 nights | 120 nights | 100 nights | 120 nights | 100 nights | 100 nights | 365 nights | 120 nights |
| WARRANTY LENGTH | 10 Year, Limited | 10 Year | 10 Year, Limited | 10 Year | 10 Year, Limited | 10 Year, Limited | Lifetime | Lifetime |
Brooklyn Bedding Spartan FAQ
Sleep Trial

120 nights

Shipping

Free for standard-size mattresses

Warranty

10 years, non-prorated

Made In

USA
Where Can I Buy the Brooklyn Bedding Spartan?

The Spartan is available for purchase on the Brooklyn Bedding website, as well as Amazon.com. The company also operates 25 brick-and-mortar showrooms in Arizona and two additional locations in Utah.

Where Do They Ship?

Brooklyn Bedding ships mattresses anywhere in the United States and Canada.

White Glove Delivery?

Brooklyn Bedding does not offer White Glove delivery at this time.

Old Mattress Removal?

Old mattress removal is not available with any orders.

Full Delivery Policy

Delivery Policy: The delivery policy for Brooklyn Bedding mattresses is as follows:

All Brooklyn Bedding orders require one to three business days for processing.
Brooklyn Bedding ships mattresses in the U.S. and Canada using FedEx Ground. Processing requires two to three business days, and estimated delivery times are three to five business days after processing is complete.
Tracking numbers are created at the time of purchase, but will not be fully activated until FedEx processes the package at one of their warehouses. This means that the tracking number may not be available for at least one to two days after purchase.
Customers may choose expedited shipping for their mattress. In order to do so, they must contact Brooklyn Bedding by phone.
Shipping is free for standard-size mattresses, but custom orders may incur extra shipping charges.

Trial Period and Warranty Details

Trial Period and Guarantee: Brooklyn Bedding offers a 120-night sleep trial for both mattresses:

The sleep trial begins on the date that the mattress is received.
There is a mandatory 30-night break-in period. Customers must test out the mattress for at least 30 nights before they will be eligible to exchange the mattress or return it for a full refund.
Customers may only participate in the sleep trial once per calendar year.
Shipping fees, including expedited shipping charges, are non-refundable.

Warranty: Brooklyn Bedding offers a 10-year non-prorated warranty:

Warranty coverage begins on the date of purchase. Brooklyn Bedding will, at their sole option, repair or replace mattresses with defects for as long as the warranty is valid.
Brooklyn Bedding mattresses are designed for use with bed frames with 'solid support with little to no give'. These include 'slatted wood or metal foundations with slats no more than 4″ apart, wood or metal box foundations, and solid wood or metal platforms'. The warranty will be voided if an improper foundation is used to support the mattress. Improper foundations include box springs that are more than five years old and/or lack solid support, and slatted wood or metal foundations with slats that span more than 4″ apart.
Brooklyn Bedding may refuse to repair or replace a mattress or mattress component if the mattress is deemed 'unsanitary'.
The warranty is exclusively available to the original owner. Anyone who purchases the mattress from the owner does so 'as is', and will not receive warranty coverage.
Company Information
Customer Service

8 out of 10 owner experiences show customers have had a positive experience with Brooklyn Bedding, irrespective of whether or not they liked their mattress.

BBB Rating

Brooklyn Bedding currently holds an 'A+' rating with the Better Business Bureau.

Company History

Brooklyn Bedding, LLC was founded in 2009; its parent company, R&S Mattress, first launched in 1995. The company's latest product line launched in 2018.

Physical Stores

Brooklyn Bedding operates 17 brick-and-mortar showrooms in Arizona, as well as two locations in Utah. A full store map is found on the Brooklyn Bedding website.

Contact Brooklyn Bedding

Find Brooklyn Bedding on Social